May 18th, 2011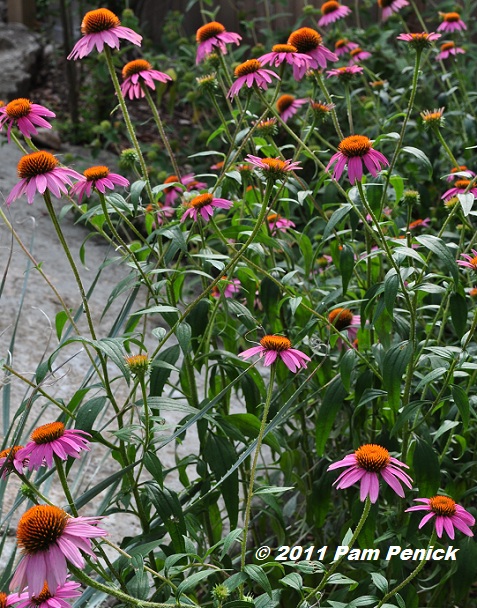 My current garden is much less cottagey than my former garden. But some cottage-garden favorites will always have a place in any garden I make, including purple coneflower. I grew this stand from seed collected from the coneflowers in my old garden. They are easy to grow from seed, but be patient. They may be small the first couple of years, but by the third spring they will erupt into this.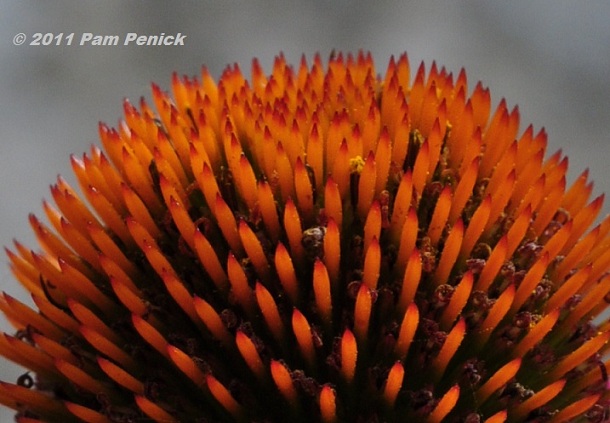 Let's zoom in for a butterfly's view, shall we? Now I have Lucinda Willliams's classic "Big Red Sun Blues" playing in my head.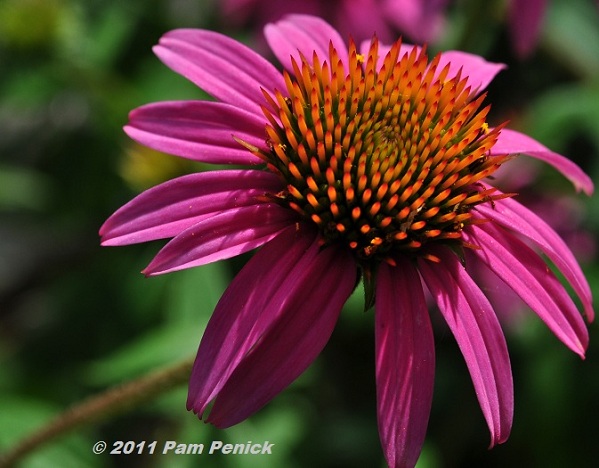 Such a happy flower, and they last forever in a vase. My daughter cut me some for Mother's Day, and they're still going strong.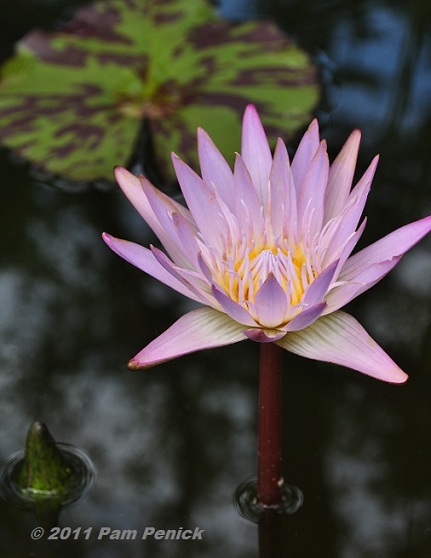 What else is blooming right now? I can't resist adding another picture of 'Madame Ganna Walska,' a tropical water lily in my stock-tank pond.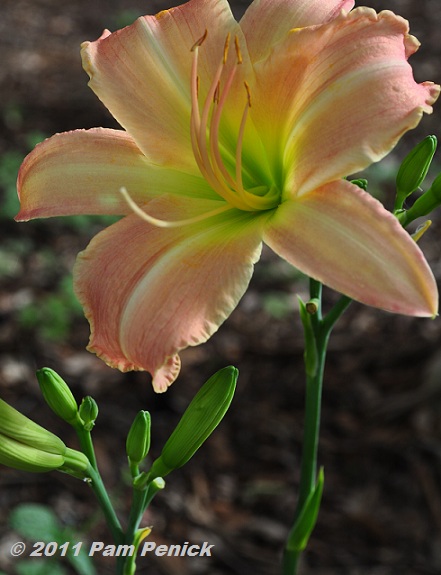 It's May, so the daylilies are blooming. This is 'Best of Friends.' I've found that it looks best in partial shade. Under the full glare of the Texas sun its apricot-pink color tends to bleach out.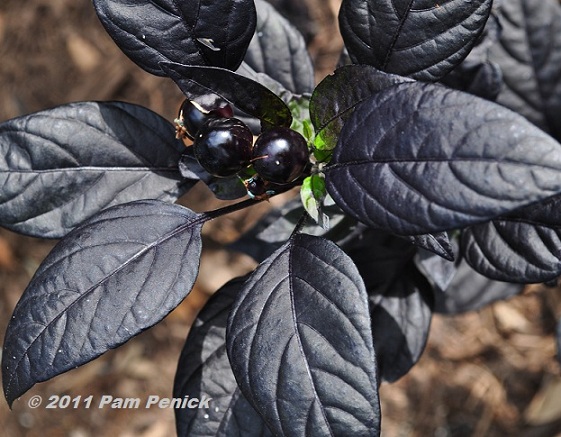 'Black Pearl' ornamental pepper has had one bloom cycle already and is producing its distinctive glossy, round peppers. This is one annual worth replanting every year for its near-black foliage and beautiful "pearls." I do have a few volunteers coming up from last year's plants, but they are still teeny-tiny, and I couldn't resist adding a few 4-inch pots last month for instant results.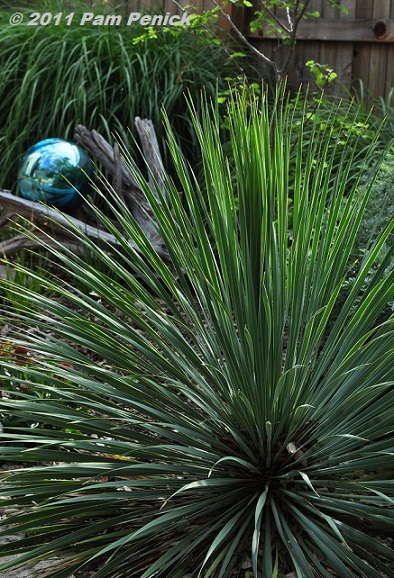 After two years, the Yucca rostrata 'Sapphire Skies' in the sunny hillside garden is becoming a spherical beauty. I love this plant. (Behind it you can see that I ripped off ESP's idea to use a cedar stump—courtesy of Bob at Draco Gardens—to display a color-coordinated gazing ball.) I wonder when its trunk will begin to develop. Patience, Pam.
All material © 2006-2011 by Pam Penick for Digging. Unauthorized reproduction prohibited.