May 6th, 2011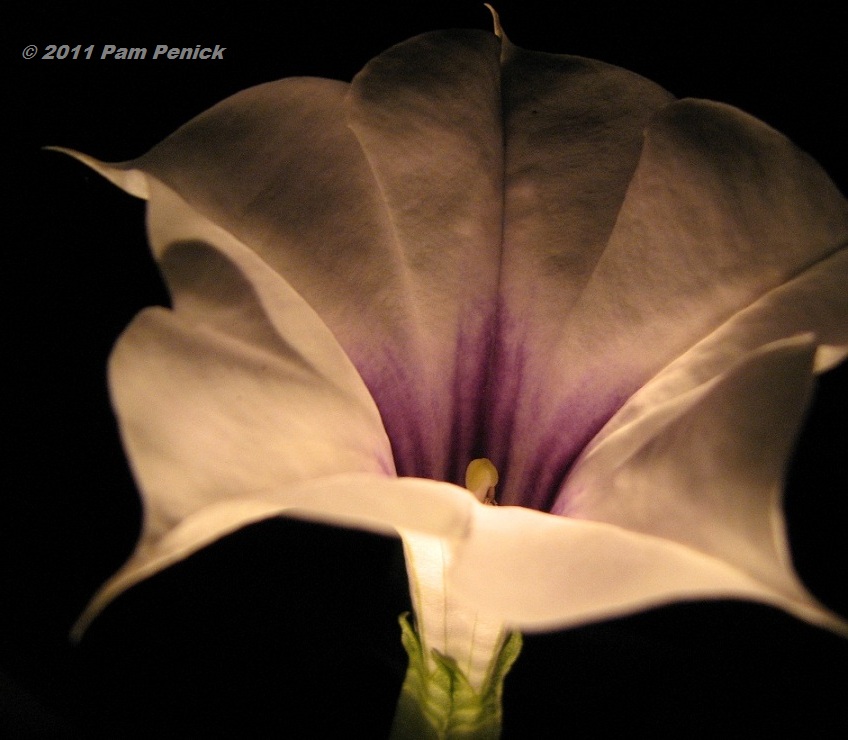 "Night Magic"
Seduced by the glimmer of a single open blossom on my Datura metel, I set up my tripod in the night garden and used an upturned flashlight to create a glowing illumination. A screech owl trilled in the trees above. It was a magical moment.
This is my entry for "Lighting: A Closer Look," the theme for Gardening Gone Wild's photo contest this month, judged by photographer Alan Detrick.
All material © 2006-2011 by Pam Penick for Digging. Unauthorized reproduction prohibited.