April 28th, 2011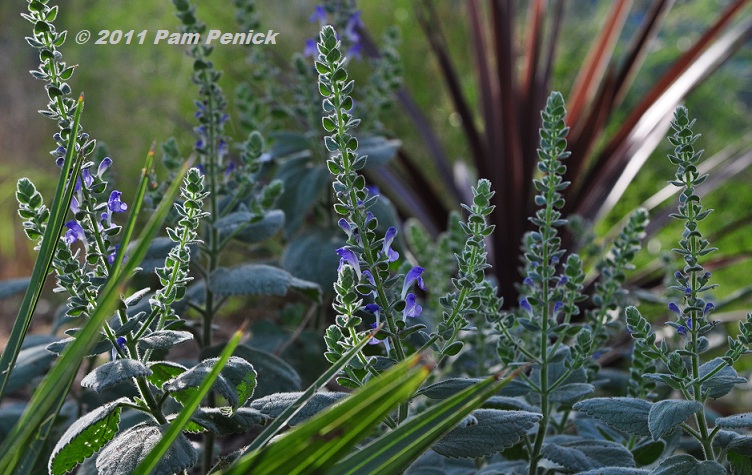 Heartleaf skullcap (Scutellaria ovata) romps through my garden with greater vigor each year. Belonging to the mint family, it spreads with abandon, and yet it never seems a thug because it's so easy to pull out and dies back in summer to let other plants have their turn. This lovely groundcover for spring color is native to central Texas and indeed much of the U.S., and I'm surprised it's not more widely available.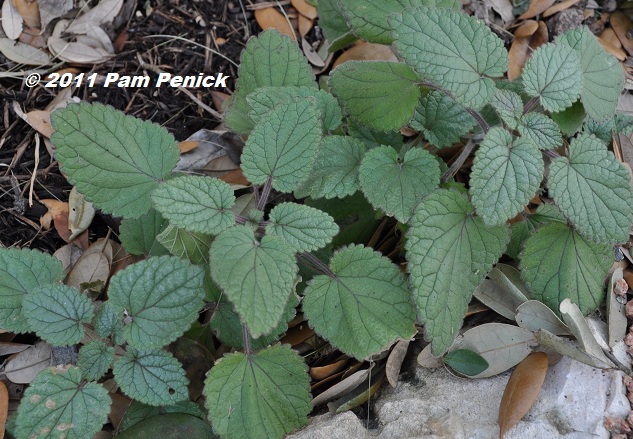 Pretty, blue-green leaves that feel both fuzzy and oily are the opening act in late winter. Reappearing from summer dormancy, they grow steadily taller on long stems, to about one foot in height, as spring progresses.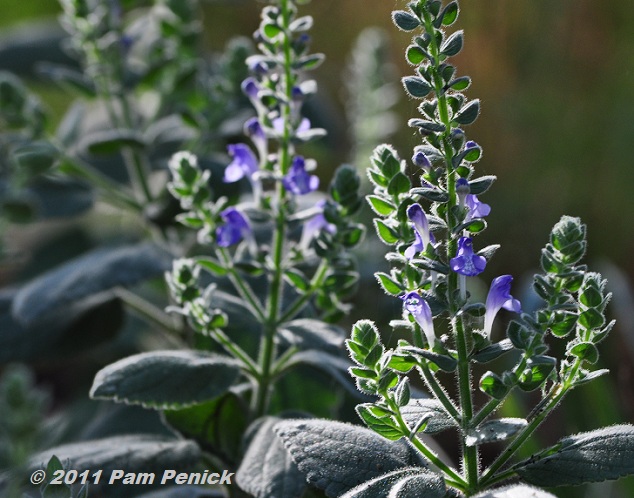 Pale, fuzzy buds lengthen for weeks, and in late April or May they open into diminutive towers of lavender-blue flowers. All those fuzzy hairs give this plant a wondrous light-catching quality.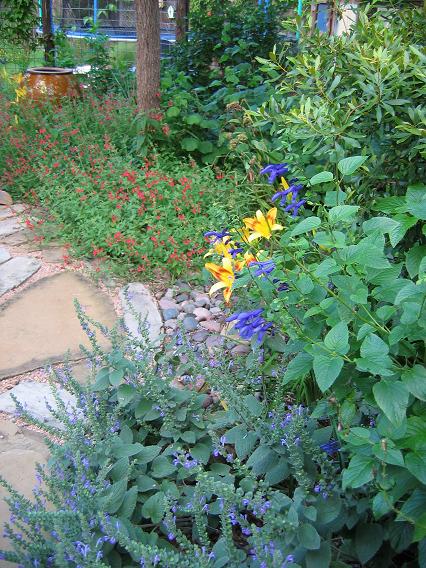 Heartleaf skullcap (lower foreground) grows well in dry part shade and dappled shade. Deer have avoided it in my front garden, no doubt because of the hairy, oily texture of the leaves. Because it dies back when it gets hot, plant a summer star behind it, to take the stage when the skullcap exits the scene; Turk's cap or Salvia guaranitica would be two good choices.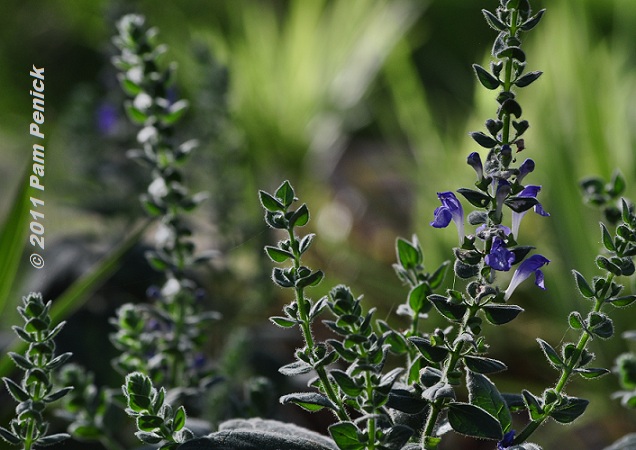 It spreads aggressively by seed and by underground stolons. Embrace this quality or plan to lift the rosettes of volunteers in early spring to share with friends.
Note: My Plant This posts are written primarily for gardeners in central Texas. The plants I recommend are ones I've grown myself and have direct experience with. I wish I could provide more information about how these plants might perform in other parts of the country, but gardening knowledge is local. Consider checking your local online gardening forums to see if a particular plant might work in your region.
All material © 2006-2011 by Pam Penick for Digging. Unauthorized reproduction prohibited.