April 20th, 2011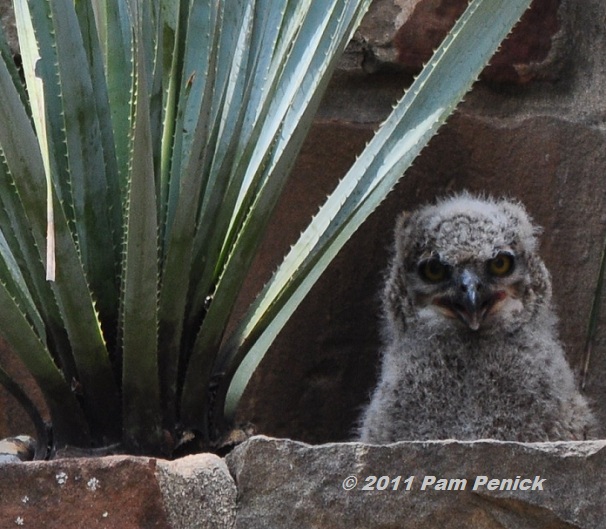 One great horned owlet…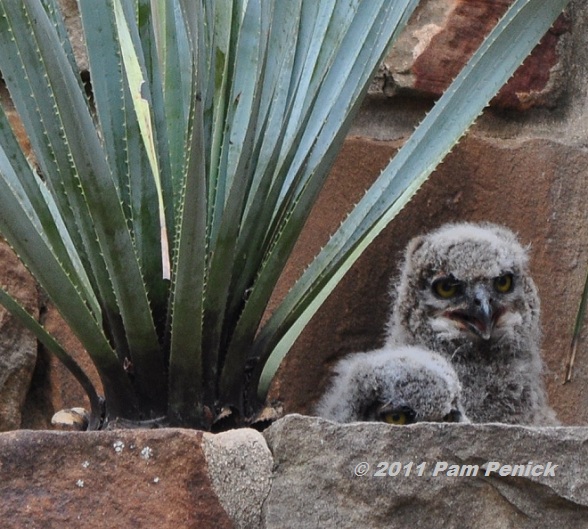 …two owlets…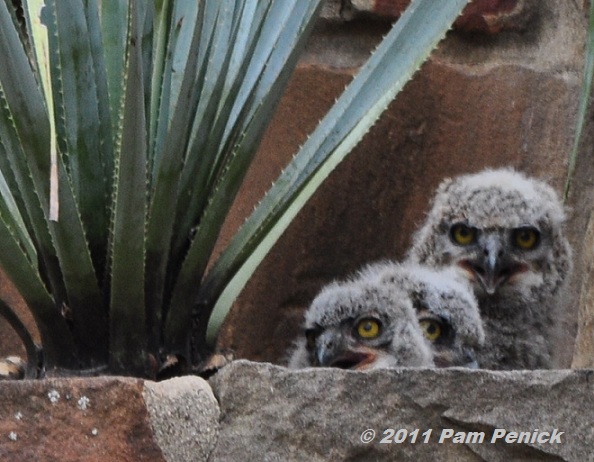 …three owlets are nesting in a planting niche on a stone wall at the Wildflower Center.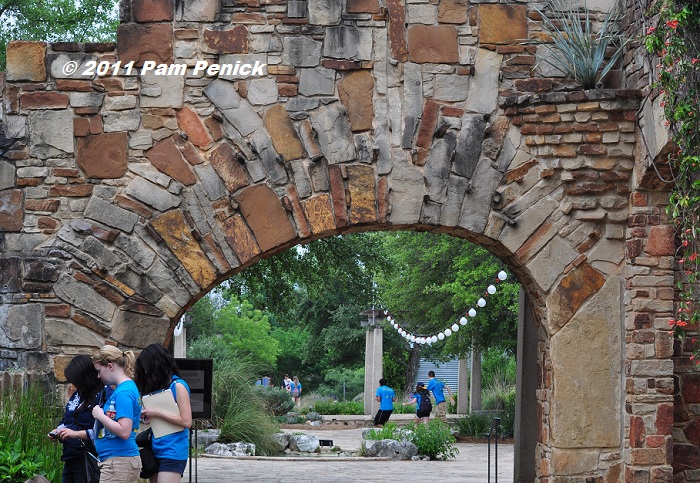 I visited yesterday to take pictures of the raptor family and observed the three active chicks for 45 minutes. Mama owl was absent—taking a well-deserved break, no doubt—but you can see pictures of her over at Great Stems. For a sense of scale, here's a wider view of the wall; their nest is built in the planting niche at the upper right, under the blue sotol. If you have sharp eyes, you can see one chick looking out of the nest, while visitors to the garden stroll around and gaze at the pond, unaware that they're being watched.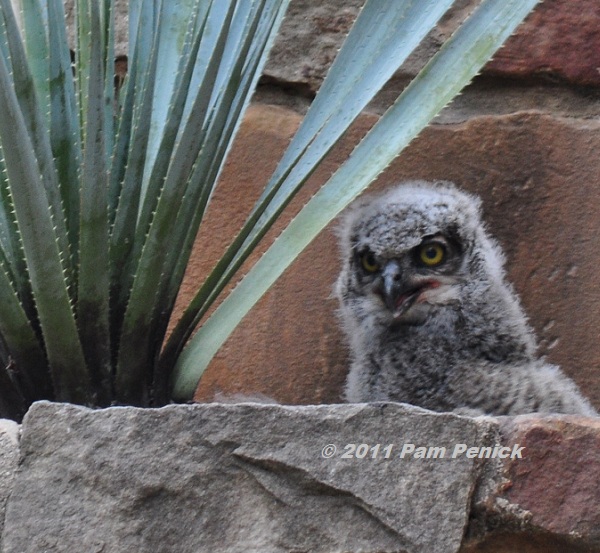 Thanks to our screech owl nesting box at home, I've had the opportunity to observe baby screeches and their parents. We also hear great horned owls in our garden (theirs are the traditional whoo-hooo calls), but I'd never seen any great horned chicks. Let me tell you, they are big birds.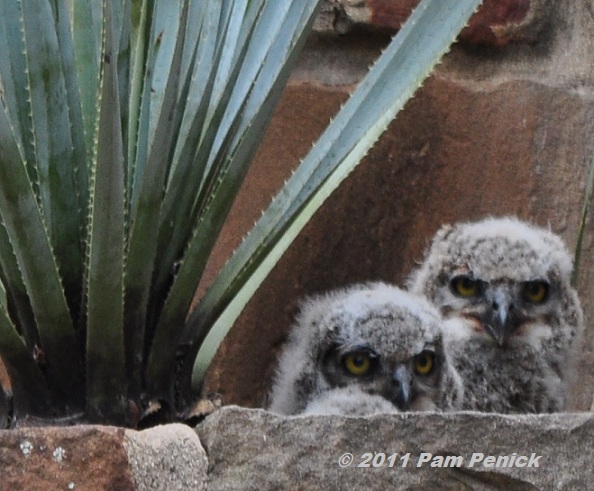 I'd love to see the mother owl and plan to bring the kids over to see them before the chicks leave the nest. I wonder how much longer until they fledge?
All material © 2006-2011 by Pam Penick for Digging. Unauthorized reproduction prohibited.