April 16th, 2011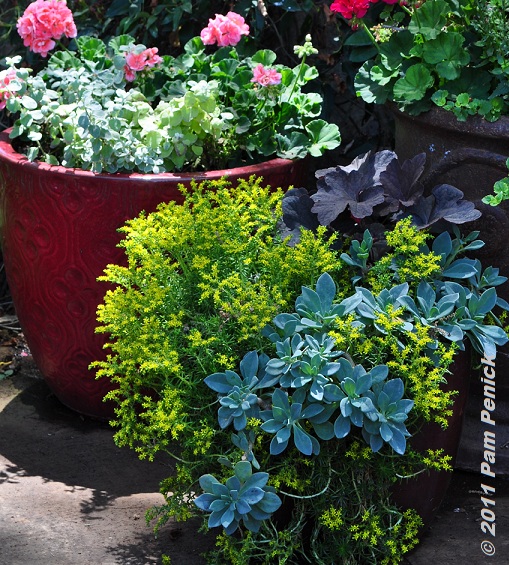 Stunning containers of striking foliage caught my eye this week while visiting two Austin gardens. Roxanne Yates and her gardening partner Jennifer of Mariposa have an artistic hand and display stunning combos throughout the garden that look great whether in bloom or not.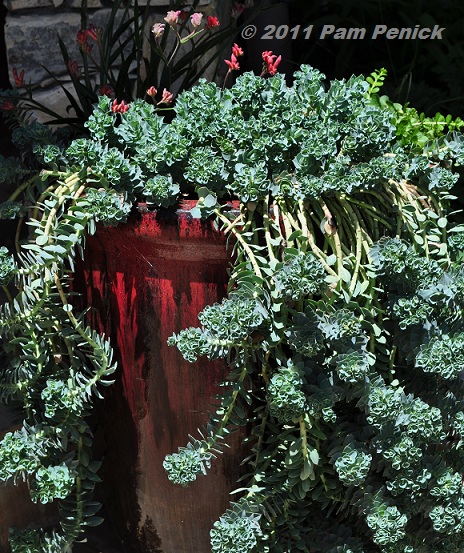 This looks like some type of euphorbia cascading over the pot's edge. The advantage to a container planting like this—besides its year-round beauty—is that it won't be as thirsty as traditional summer annuals.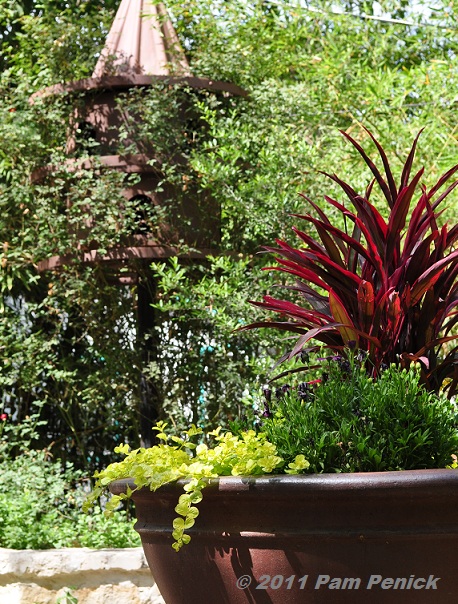 At Nancy Whitworth's historical property in south-central Austin I admired this welcoming and colorful container planting—all foliage. I imagine this will really rev up as the heat of summer comes along.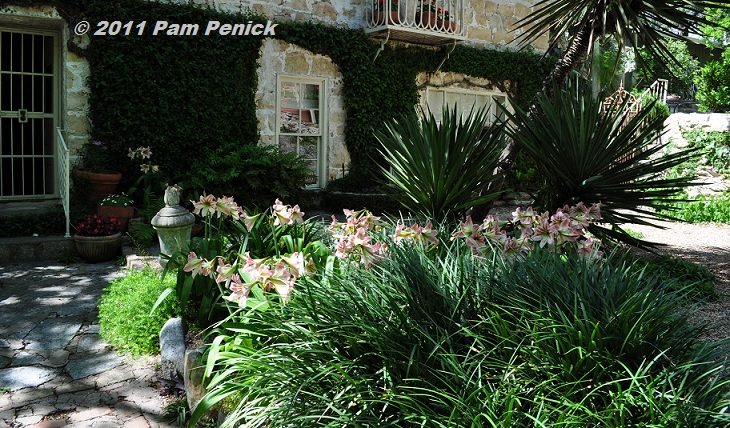 Nancy's limestone courtyard has a New Orleans-style easy elegance that relies on masses of commonplace, exceptionally hardy foliage plants like fig ivy, liriope, holly fern, and yuccas. A drift of pink-and-white amaryllis shines the brighter for the lush, green surroundings. She told me that James David had a hand in designing this garden a few years ago.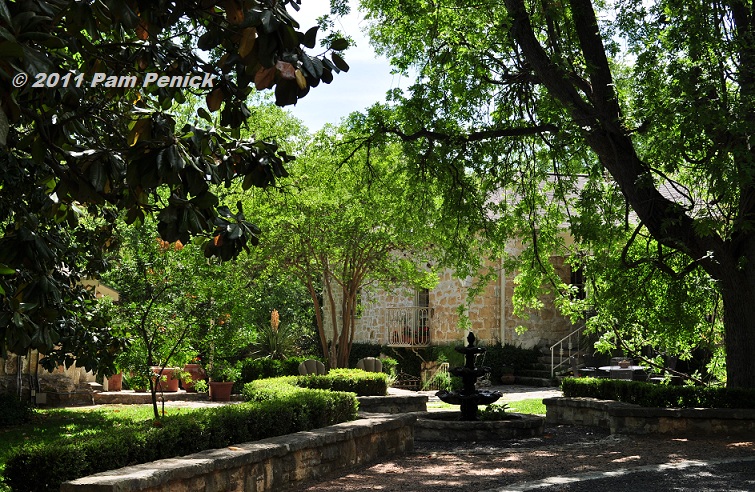 The entrance to Nancy's property is a restful study in green. Simply beautiful, and no flowers needed.
So what foliage is memorable in your garden or elsewhere this week? Post about it (please include a link to this post, if you would), and leave your link here in the comments so I can find you. I look forward to reading your Foliage Follow-Up leaf love.
All material © 2006-2011 by Pam Penick for Digging. Unauthorized reproduction prohibited.