April 14th, 2011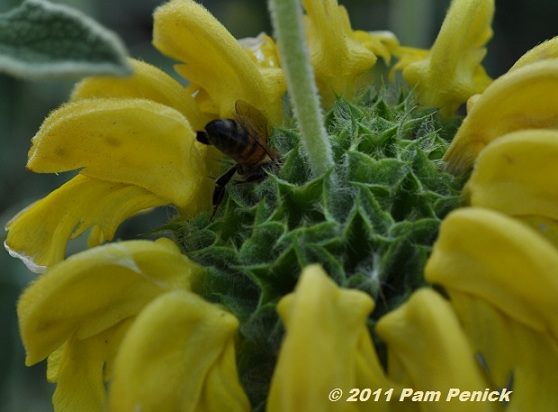 For those of you who loved the images of Lucinda Hutson's garden (and who doesn't?), here are a few more luscious spring pics, including this bee burrowing into a Jerusalem sage blossom.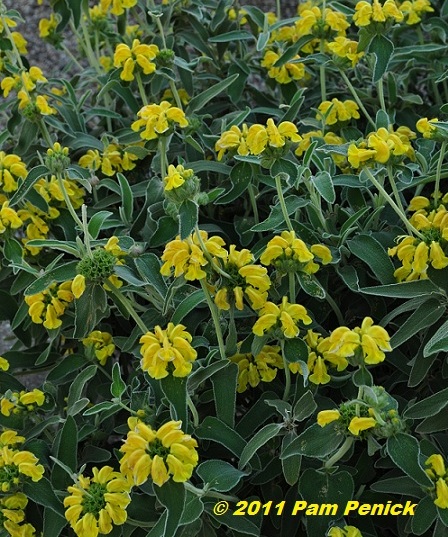 A long shot of the Jerusalem sage (Phlomis fruticosa) in Lucinda's front garden. Its tiered, butter-yellow flowers are a gorgeous accompaniment to the corduroy-textured, evergreen leaves edged with white.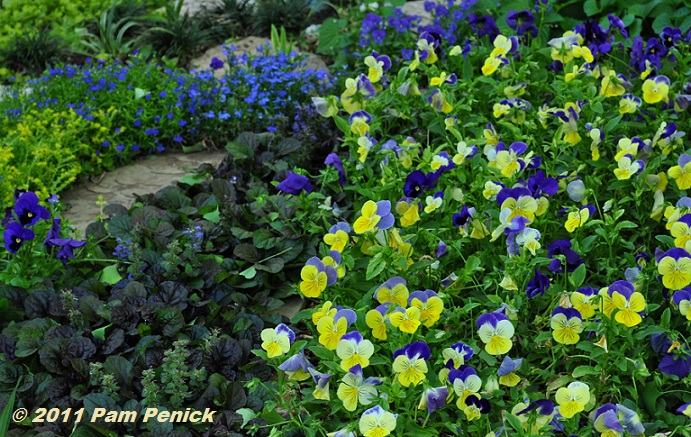 Sweet violas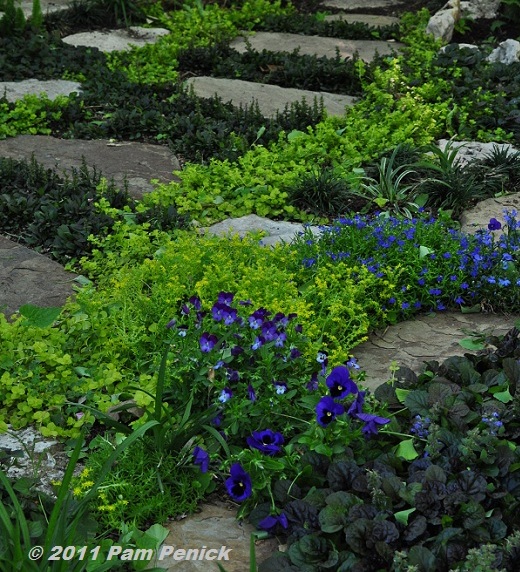 And another look at Lucinda's stunning groundcover of ajuga and creeping Jenny. This is not likely to be a drought-tolerant combo for Austin, but in a shady, moist spot it's simply lovely.
All material © 2006-2011 by Pam Penick for Digging. Unauthorized reproduction prohibited.