April 6th, 2011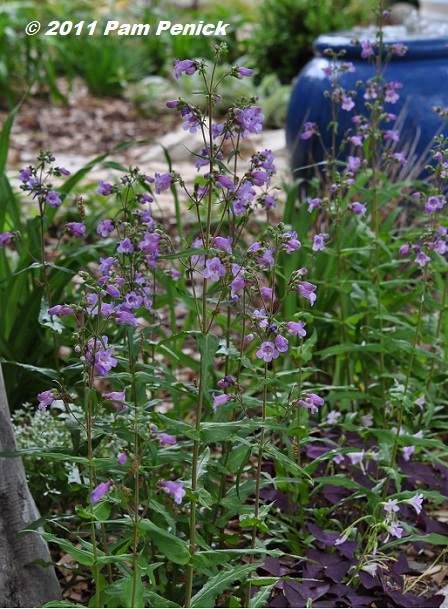 I'm singing the praises of Gulf Coast penstemon (Penstemon tenuis) today. It's in peak bloom in my garden and throughout Austin. Spires of lavender, bell-shaped flowers stand about 1 to 1-1/2 feet high in the shade or morning-sun garden and look especially nice underplanted with purple oxalis and 'Diamond Frost' euphorbia (an annual) and paired with columbine. Add pigeonberry (Rivina humilis) to the mix for low-growing summer and fall color when the penstemon and columbines are spent.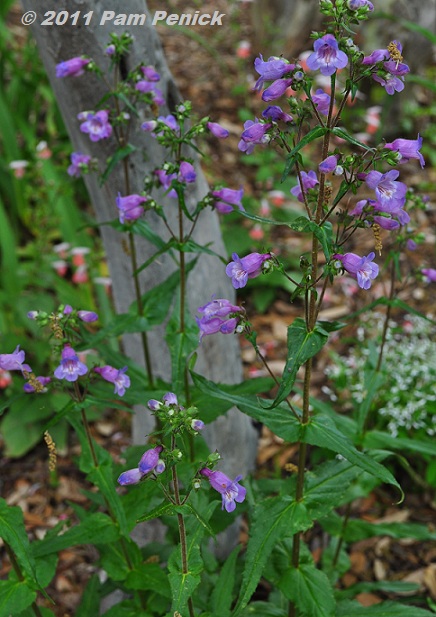 You're going to want a lot of these to make an impact, so don't bother with onesies or twosies at the nursery. Buy 7 or 11 in 4-inch pots and plant them in a curvy sweeping swath. They don't grow very wide, being rather tall and narrow for an understory plant, so I space them about a foot apart.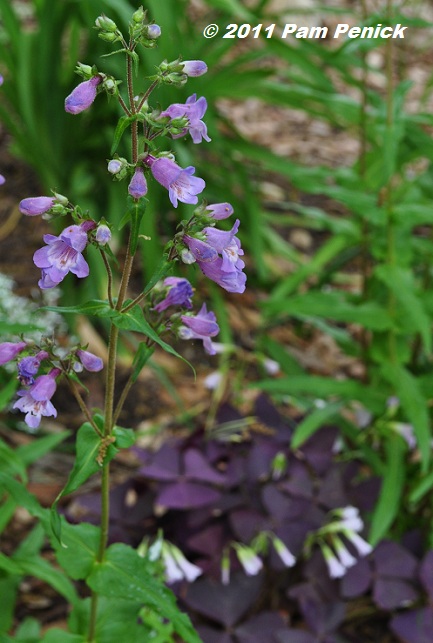 They can also be grown from seed if you don't require instant gratification. In fact they seed out fairly readily on their own, particularly in damper areas. In my own well-mulched garden I get fewer volunteers, maybe only one or two each spring.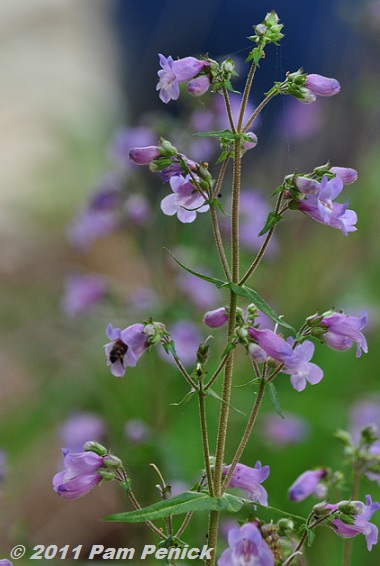 Bees love them. You'll often spot just their legs and rear end sticking out of a flower bell.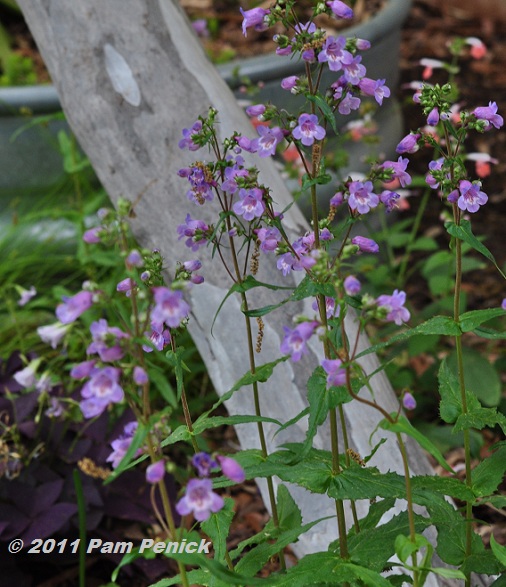 After the flowers go to seed, I leave the seedheads standing all summer in my garden to maximize the chances for self-seeding. If you don't want volunteers, you can cut back the seedheads. In late winter, if they're still standing, I cut off the seedheads and watch as the winter rosettes of leaves begin plumping up for the next spring show.
Note: My Plant This posts are written primarily for gardeners in central Texas. The plants I recommend are ones I've grown myself and have direct experience with. I wish I could provide more information about how these plants might perform in other parts of the country, but gardening knowledge is local. Consider checking your local online gardening forums to see if a particular plant might work in your region.
All material © 2006-2011 by Pam Penick for Digging. Unauthorized reproduction prohibited.