March 30th, 2011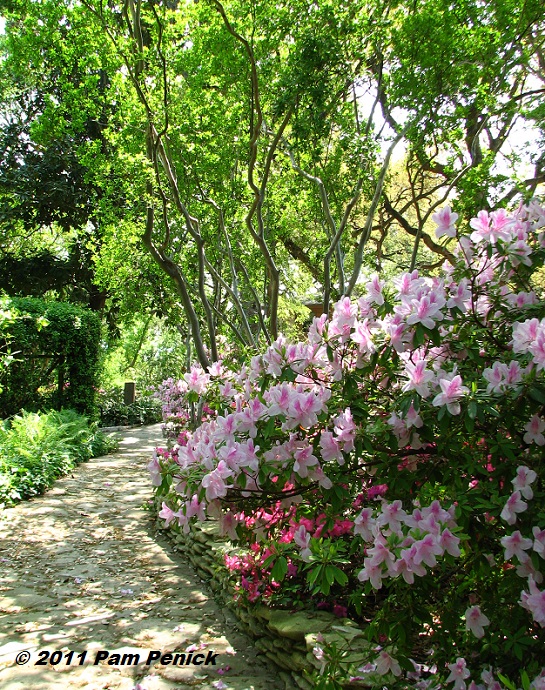 A bit of the Old South blooms at Zilker Botanical Garden each spring. Under a green canopy of new-leafed trees, banks of pink and fuchsia azaleas remind one of Austin's split personality, where alkaline-loving plants of the arid southwest mingle with acidic-loving plants of the lush southeast.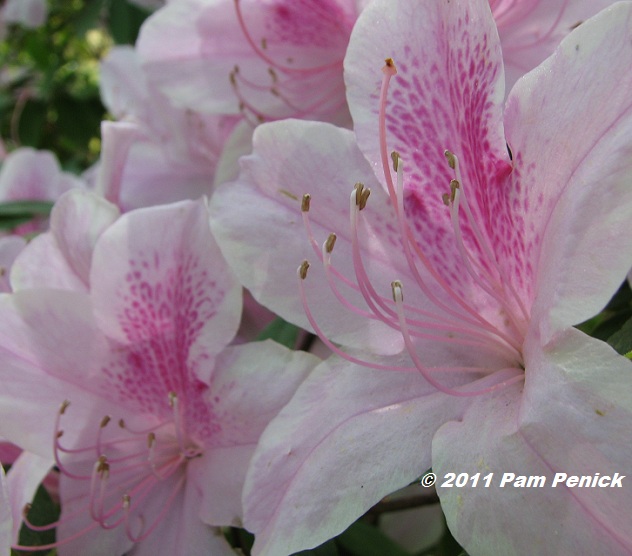 Tissuey, freckled blossoms spill along the limestone paths.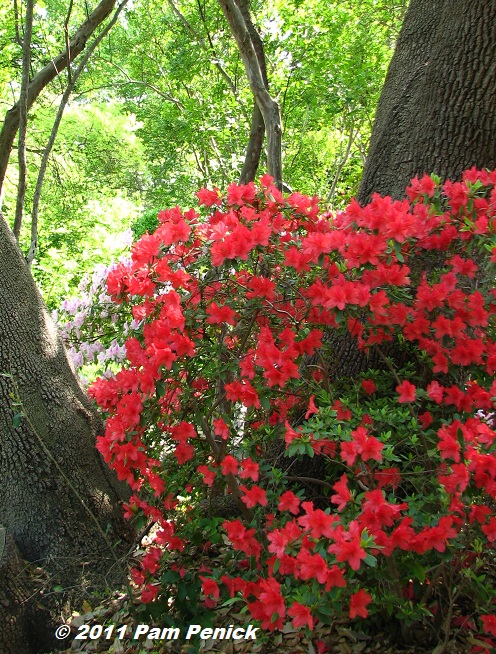 A valentine of an azalea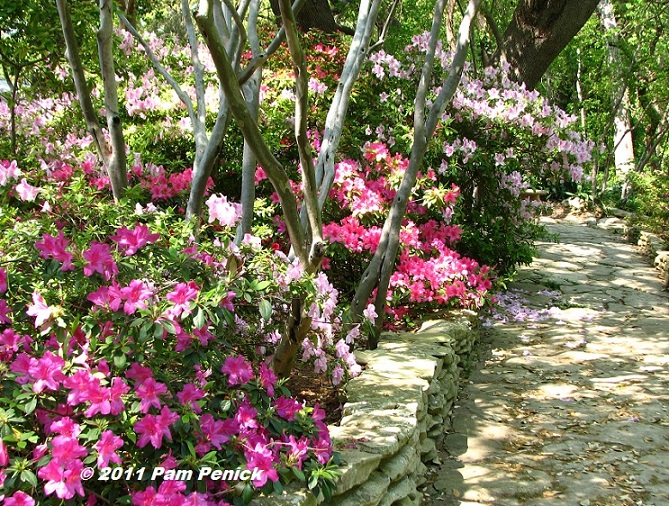 Such scenes remind me of my childhood in upstate South Carolina—or even Houston, three hours east, which has the acidic soil and higher rainfall that azaleas prefer.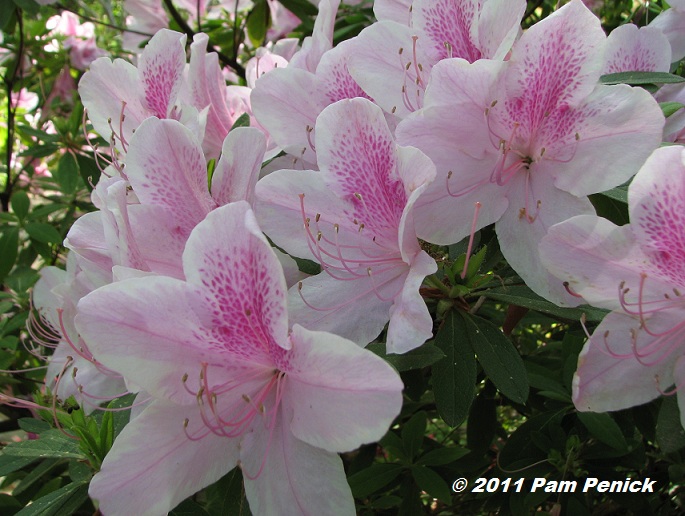 Does this make me long to plant azaleas in my own garden? No, indeed. Been there, done that, and it's not worth the effort. Besides, these big, blousy shrubs wouldn't look right in my spiky, more southwestern garden.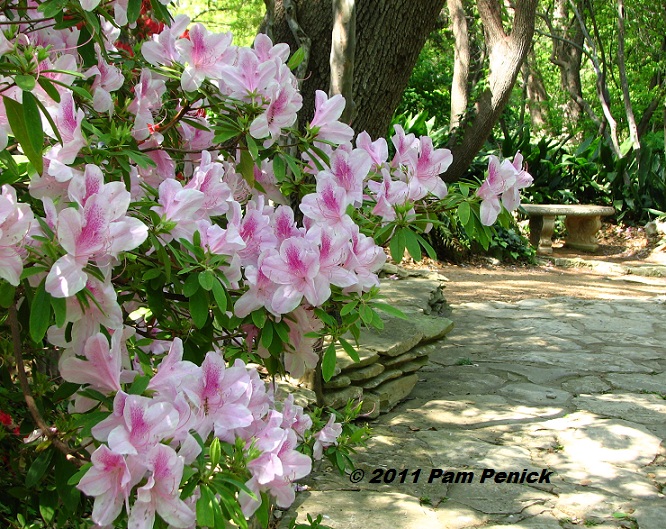 But I sure did enjoy seeing them at Zilker today. If you live in Austin and want to see them too, go soon. They're at peak bloom right now.
All material © 2006-2011 by Pam Penick for Digging. Unauthorized reproduction prohibited.