December 27th, 2010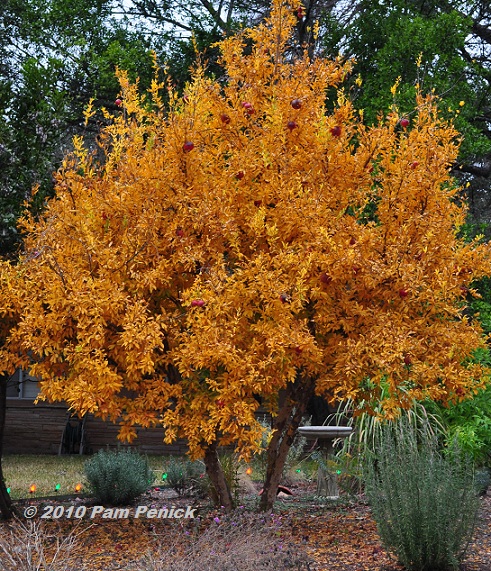 This buttery yellow pomegranate, with red fruit dangling from its branches like Christmas balls, stood as a last tribute to autumn a few days ago, when I spotted it while driving through Allandale neighborhood.
Yesterday I noticed that my neighbor's Bradford pears are in bud, and on a stroll around Lady Bird Lake this morning I caught a glimpse of cottony white plum or pear blossoms.
Spring follows hard on the heels of autumn in central Texas. Does that make you happy, local gardeners, or do you wish for more downtime?
All material © 2006-2011 by Pam Penick for Digging. Unauthorized reproduction prohibited.