December 15th, 2010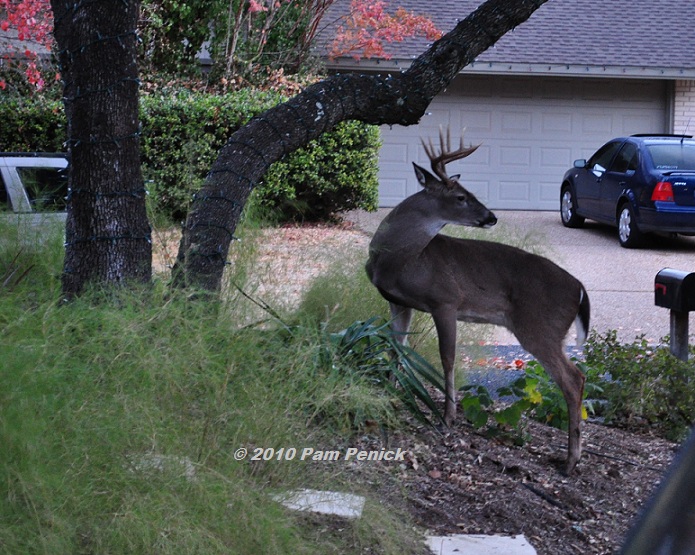 Argh! A small herd of deer moved through the front garden this morning, as they do nearly every day, and I caught this buck in the act of shredding one of my softleaf yuccas with his antlers.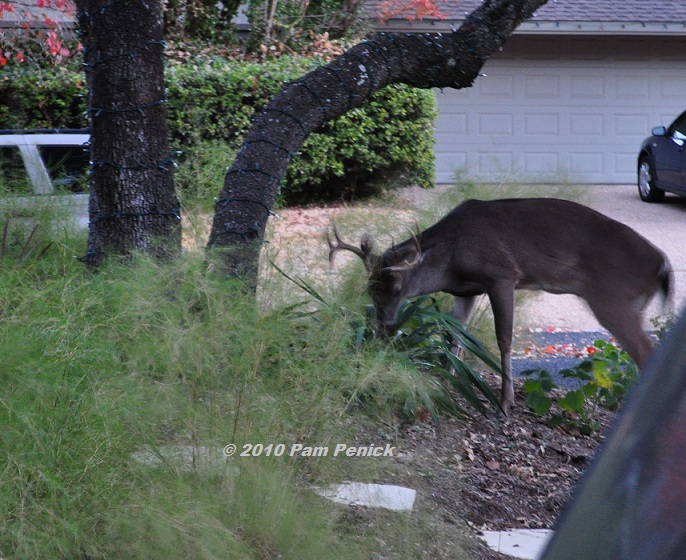 I'd wondered why this yucca seemed a little beaten up of late. The buck took several passes at rubbing his antlers on it, smashing the plant's crown and shredding some of its leaves. I noticed wet streaks of scent markings all over the yucca after he'd moved on in his stately manner.
Unlike some gardeners with deer, I am not a fan. If I could I'd fence them out of the front yard. But since I can't I try to learn to live with them. At least I can say with satisfaction (yet knowing this can change at any time as they get hungrier) that they aren't eating anything I planted except hymenoxys (Tetraneuris scaposa), which they found quite tasty over the summer.
I think I'll spray deer repellent on my yuccas, however, to try to save them from antler destruction.
All material © 2006-2011 by Pam Penick for Digging. Unauthorized reproduction prohibited.