December 16th, 2010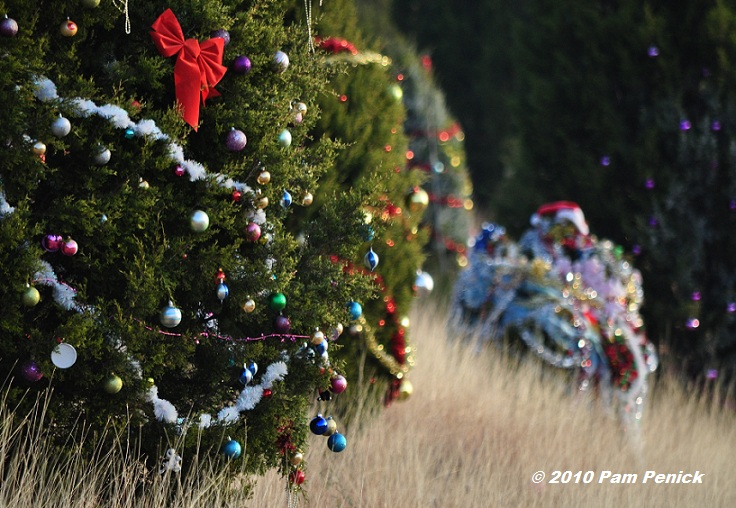 In the spirit of the season, my Foliage Follow-Up post this month is strictly to do with Christmas tree foliage. And not just any Christmas trees, but the anonymously decorated cedars along Loop 360 (Capital of Texas Highway) between 2222 and the Arboretum.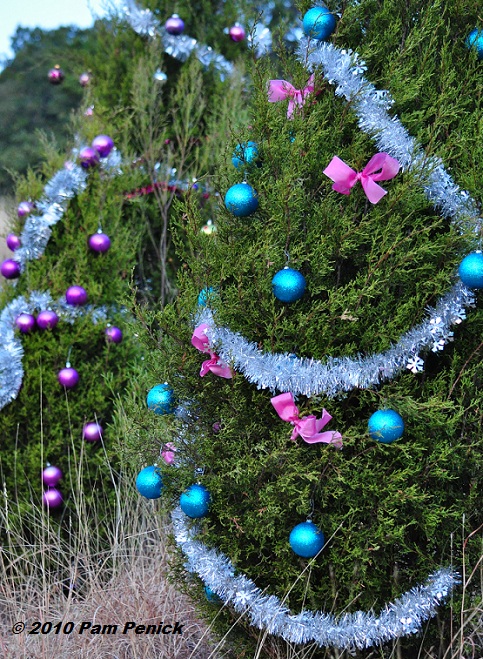 Seemingly overnight Christmas elves must have decorated the cedar trees (junipers actually), which grow on the rocky slope along the highway.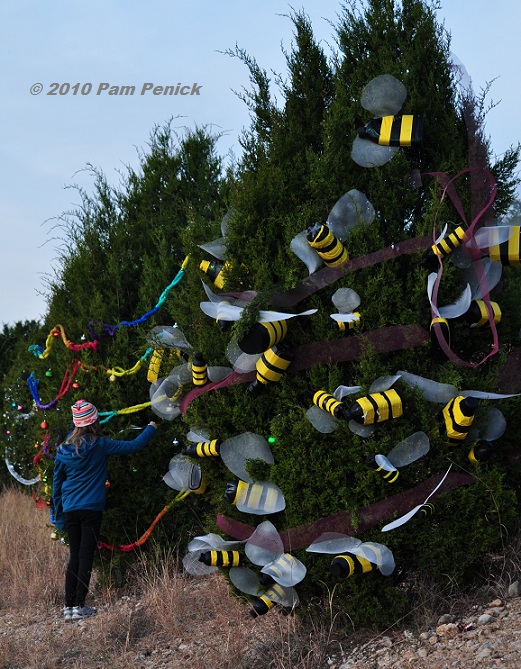 Elves with a sense of humor. Check out the bee tree!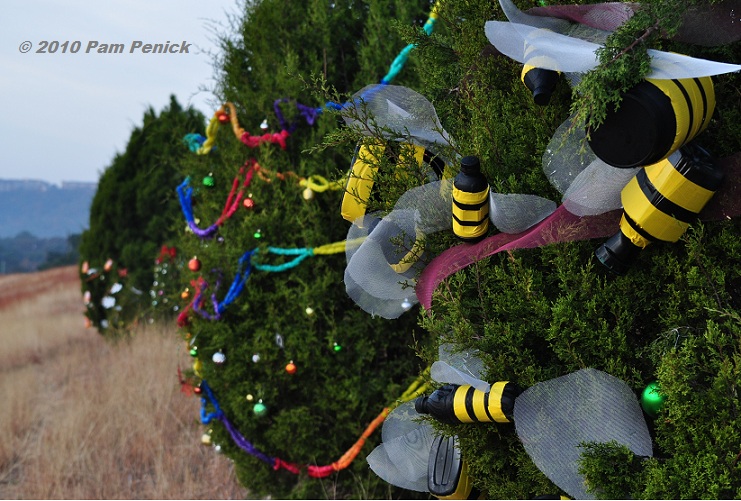 Large plastic bottles were painted black and then striped with yellow duct tape. Wings made of window screening complete the look. So clever!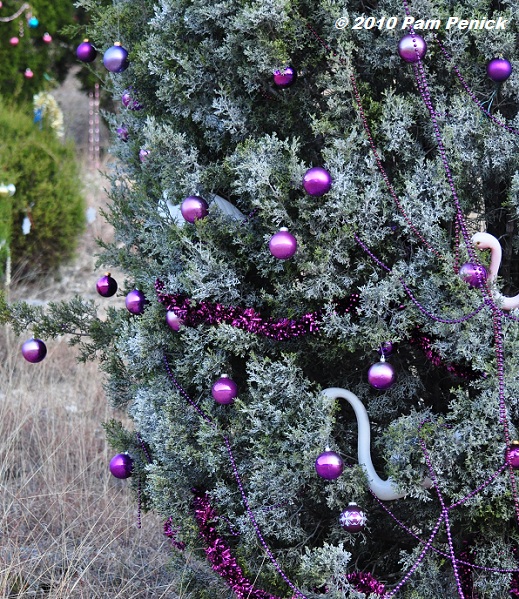 Pink flamingos and purple balls and beads grace another fun tree. I believe you could say this tree was flocked.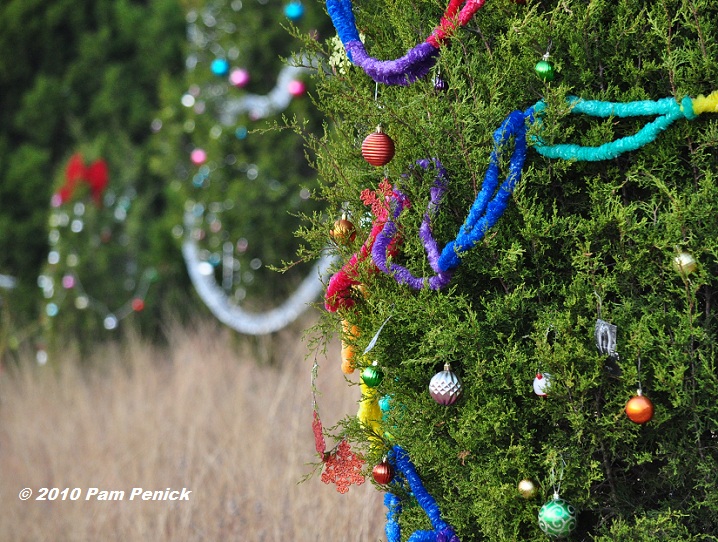 At least 50 trees along the highway have been decked out under cover of darkness, and it brings a smile to my face each time I see them.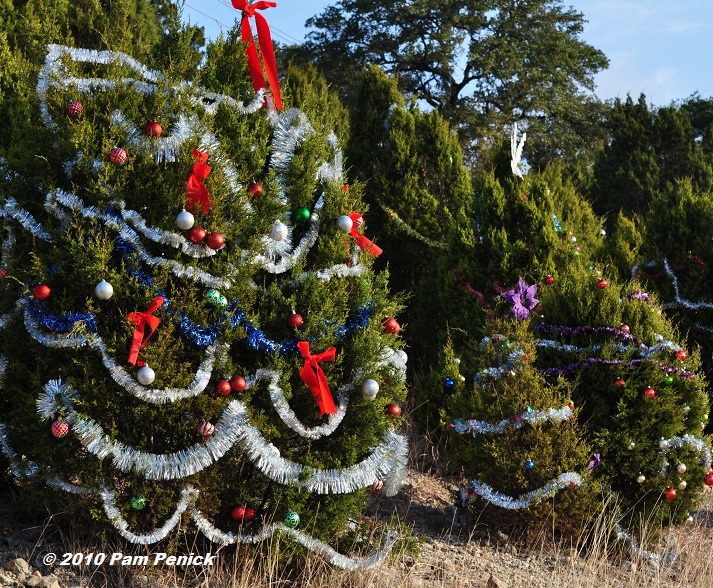 Last Saturday I decided to get sunrise pictures of the trees and dragged my good-natured family along for the "fun." We got there later than I'd planned, around 7:20 am, but I'd forgotten what a big hill stands between the eastern horizon and the highway.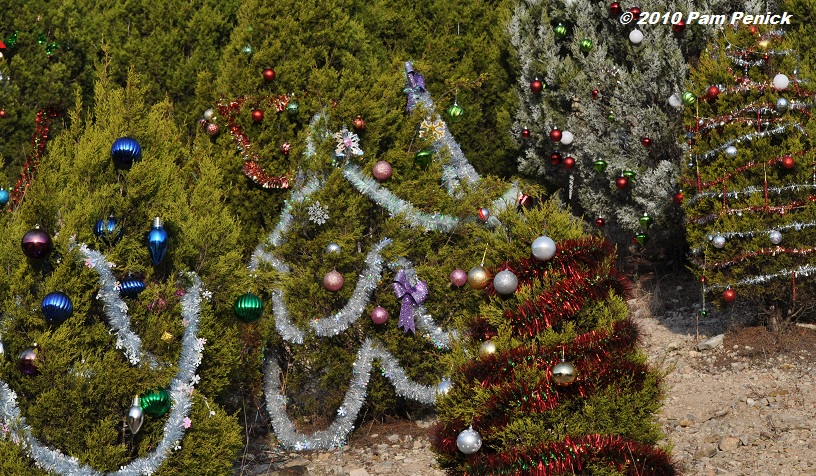 So we cooled our heels for about an hour waiting for the sun to crest the hill. My daughter busied herself by rehanging fallen ornaments. People honked as they flew by on the highway, and bicyclists called out hello to us. They probably thought we were some of the decorating elves. We waved back.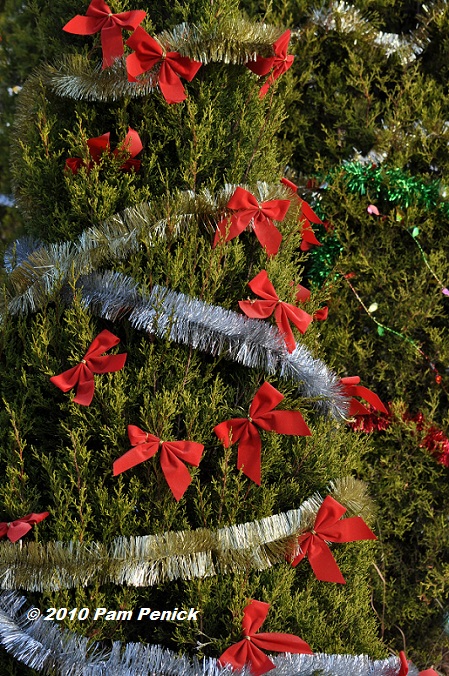 I even set up the tripod (first time I'd used it with the new camera) to steady my shots for the longer exposure required at dawn. Those adjustable legs came in handy on the steep slope.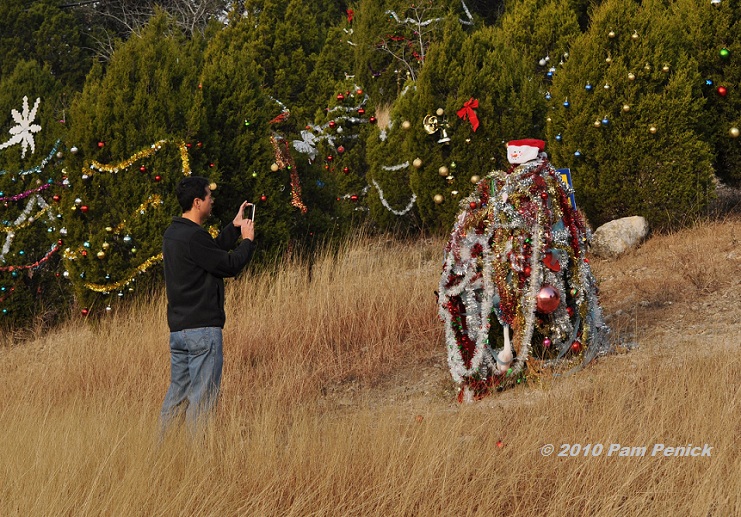 My husband took a few pictures with his cell phone and posted them to Facebook under the title Merry Xcess.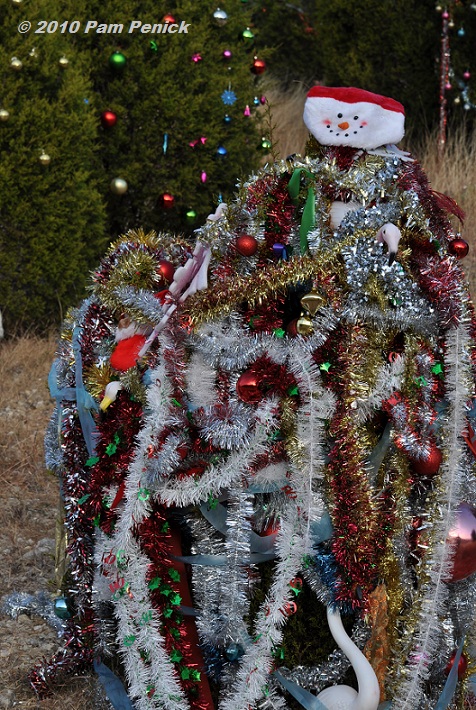 We both love this kind of excess: an excess of spirit, fun, and a desire to brighten up people's days. My thanks to the elves, and merry Christmas to you all!
Foliage Follow-Up note: I know this hardly qualifies as a Foliage Follow-Up post, but I hope you'll forgive me. I'm in holiday mode at the moment! Still, I hope you'll participate by showing off your favorite foliage for December in a post of your own, and leave your link in a comment here so we can find it.
All material © 2006-2011 by Pam Penick for Digging. Unauthorized reproduction prohibited.