December 11th, 2010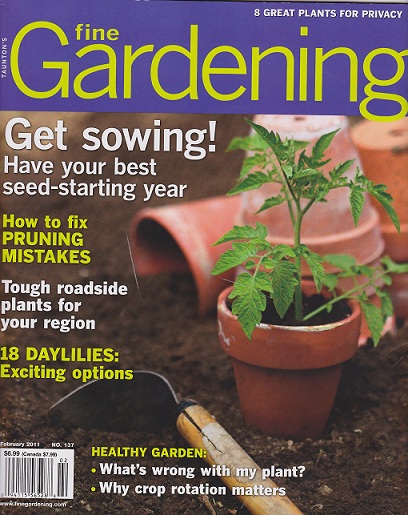 Fine Gardening is one of my favorite gardening magazines, so I'm especially pleased to be a contributor to the February 2011 issue, which just arrived in my mailbox and should be available on newsstands soon.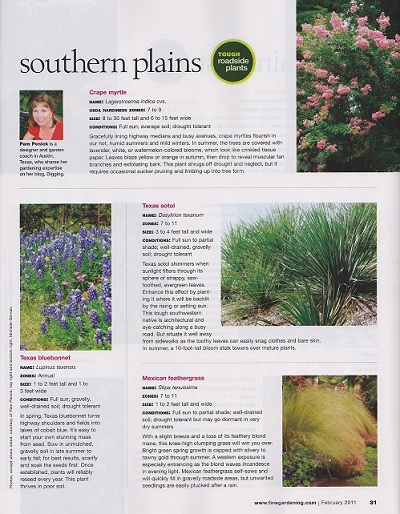 My regional picks for tough roadside plants for the southern plains are on page 31. Narrowing the choices down to four great-looking, drought-tolerant, super-tough plants wasn't easy for this plant lover. But I was pleased to be able to include a variety of plant types: an ornamental tree (crepe myrtle), an evergreen "shrub" (Texas sotol), an ornamental grass (Mexican feathergrass), and a self-seeding annual flower (our beloved Texas bluebonnet).
I hope you'll check it out. And if you live in the southern plains, I'd love to hear what your four best "tough roadside plants" would be.
All material © 2006-2011 by Pam Penick for Digging. Unauthorized reproduction prohibited.