December 1st, 2010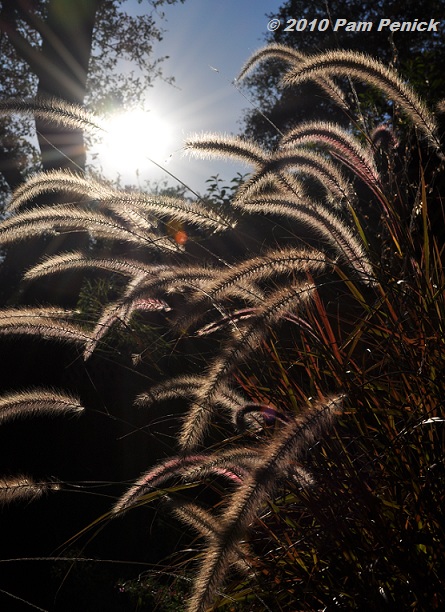 Riding lower in the sky, the winter sun lights up the purple fountain grass (Pennisetum setaceum 'Rubrum') throughout the day, but in late afternoon it really zings.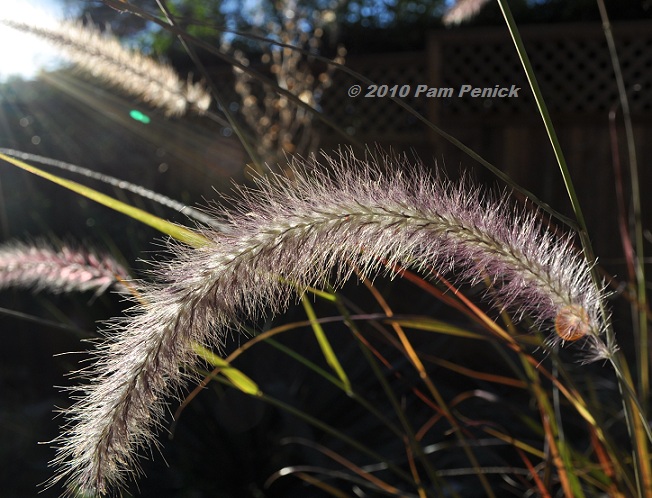 The inflorescence of purple fountain grass is always touchable, as soft and fuzzy as I'd imagine a bumblebee's back to feel.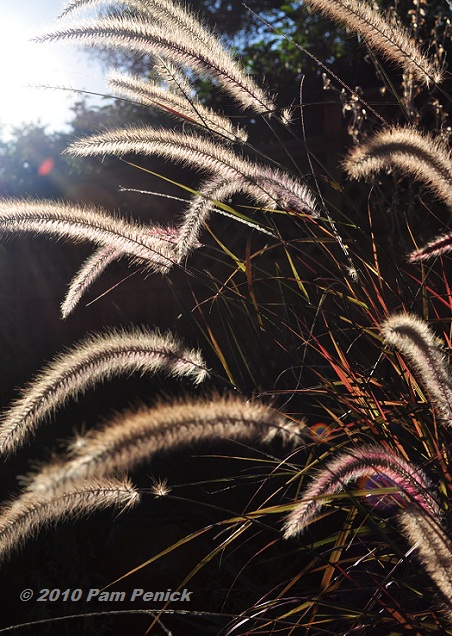 But when the light shines through, it's magical.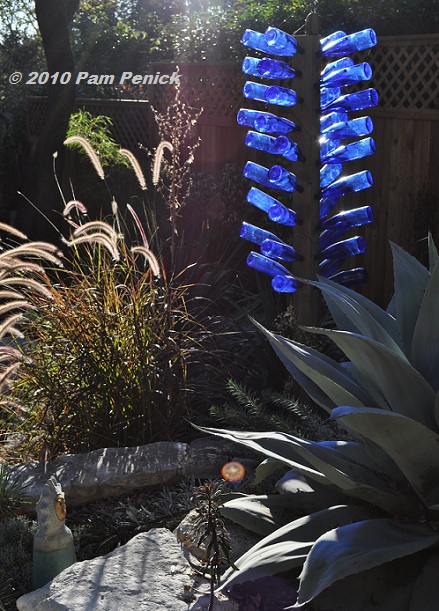 Add a little magic to your fall or winter garden. Plant an ornamental grass where it will be backlit by the setting sun. Then prepare to ooh and ahh.
All material © 2006-2011 by Pam Penick for Digging. Unauthorized reproduction prohibited.