October 26th, 2013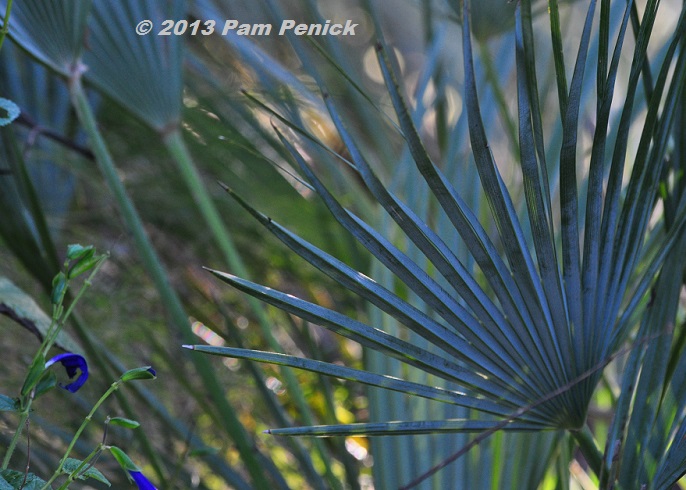 Some plants need a little more time, that's all. The adage says that in the third year, a garden leaps. For the silver Mediterranean fan palm (Chamaerops humilis var. argentea) I planted four years ago, the leaping growth I'd begun to despair of seeing has finally occurred.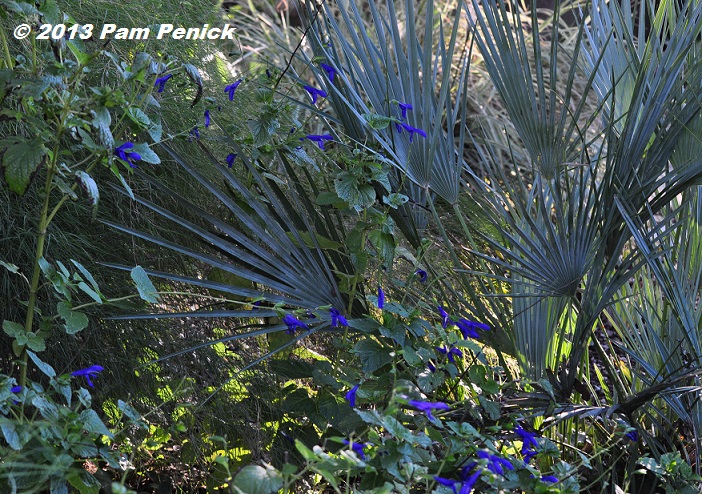 For the first time, I see a definite increase in size, plus an overall happier-looking plant. It struggled a bit when I first planted it, perhaps wanting more water than I was giving it. A fellow gardener told me that palms like to be babied for the first couple of years, and I think mine sulked from lack of coddling. Now that it's established and growing, I hope it won't ask much of me. Cat-like. That's the kind of garden I'm going for, one that doesn't need me as much as I need it.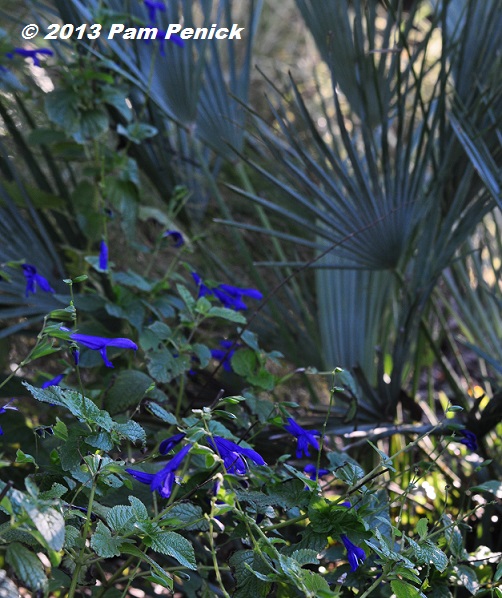 By the way, majestic sage (Salvia guaranitica) looks terrific paired with the silver Med fan palm, and both grow well in the part-shade of live oaks. Both happen to be deer resistant as well.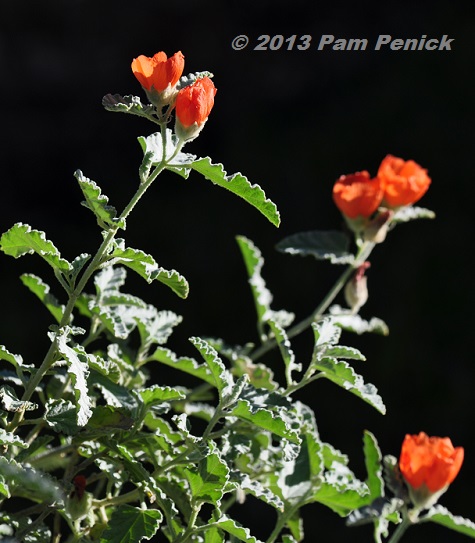 Orange globemallow (Sphaeralcea incana) is revving up for fall too, with vibrant, cup-shaped blossoms held aloft as if to catch the afternoon light.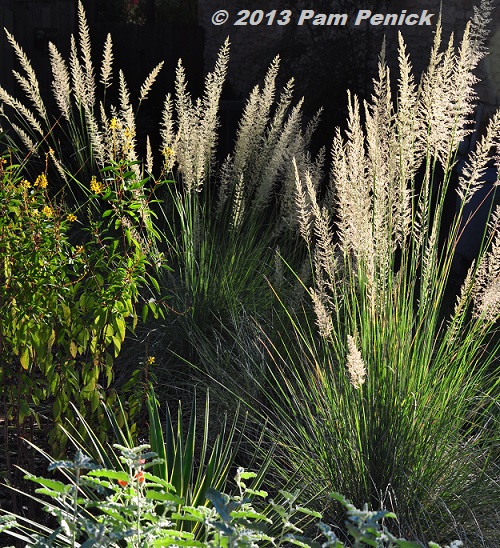 And a row of native Lindheimer's muhly grasses (Muhlenbergia lindheimeri) that I planted to screen my neighbor's driveway has exploded into bloom. Like most ornamental grasses, they're better than a stained-glass window at catching light, as are several other plants in this bed, like Texas sotol (Dasylirion texana), bamboo muhly (Muhlenbergia dumosa), and golden thryallis (Galphimia gracilis). All are strategically planted so that the setting sun shines through them.
All material © 2006-2013 by Pam Penick for Digging. Unauthorized reproduction prohibited.