September 28th, 2014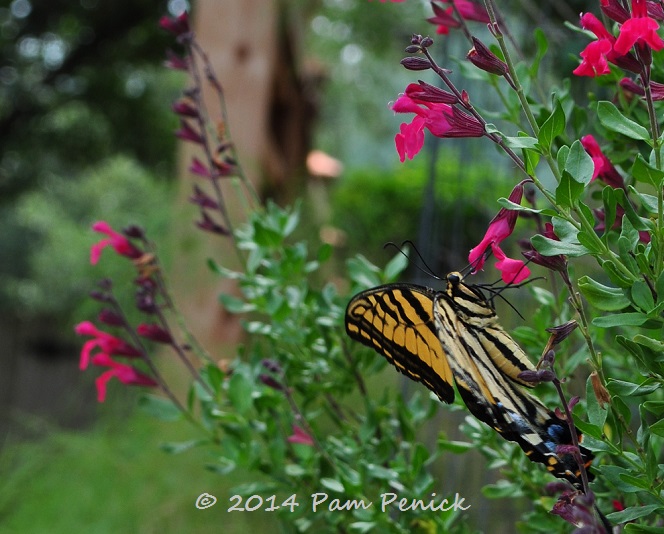 A butterfly as big as my hand fluttered along the streetside border, which is ablaze with the hot-pink flowers of autumn sage (Salvia greggii).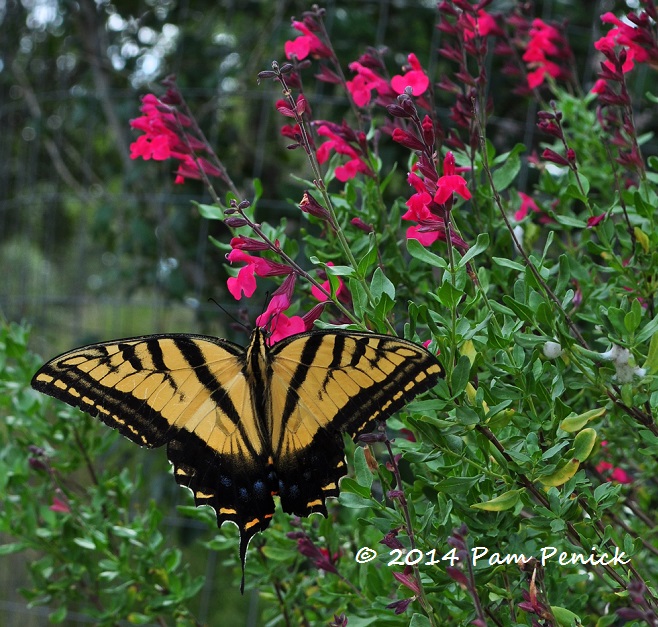 The yellow-and-black stripes are the distinctive markings of the eastern tiger swallowtail butterfly.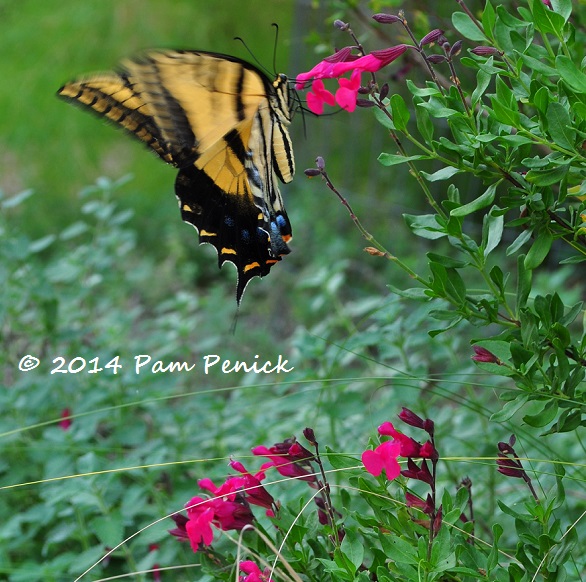 Beating her wings nearly constantly as she fed, she flapped from flower to flower, drinking her fill.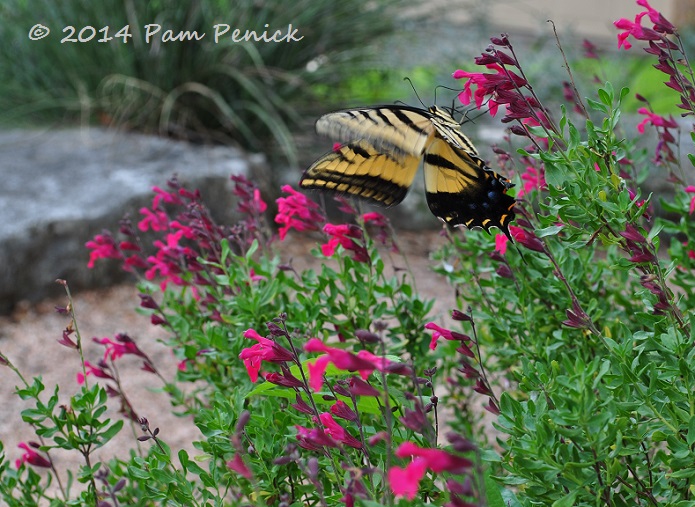 Had the argiope spider still been lurking nearby in her web, I would have worried for this beautiful butterfly. But the argiope disappeared a week or two ago, leaving behind two egg sacs.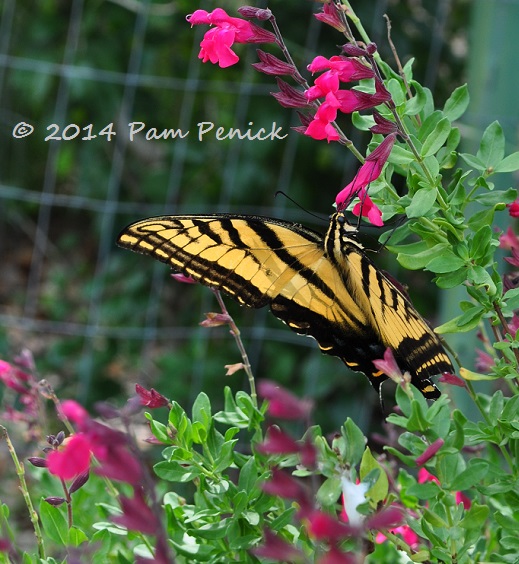 I watched the tiger swallowtail while she fluttered from blossom to blossom. Would I have been able to enjoy this beautiful sight if my yard consisted of a lawn with a few evergreen shrubs? No way.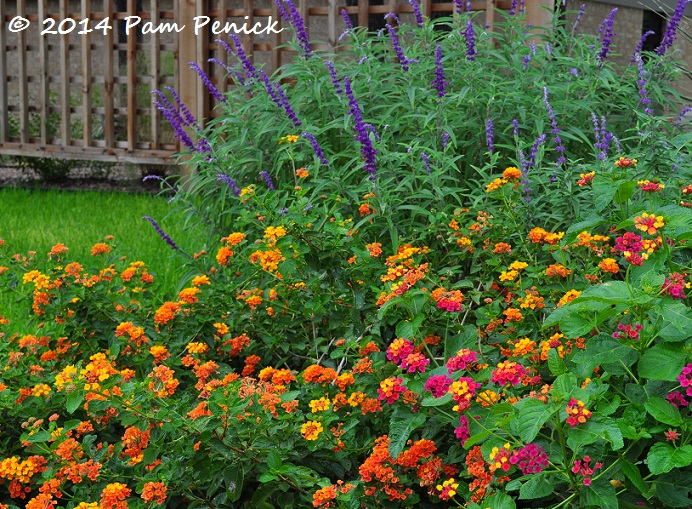 I noticed that she was more attracted to the Salvia greggii than this mass of lantana and Salvia leucantha just a few steps (or flaps) away. I hope to see other butterflies filling up at this feeding station soon. Hummingbirds will fuel up for southbound migrations here too.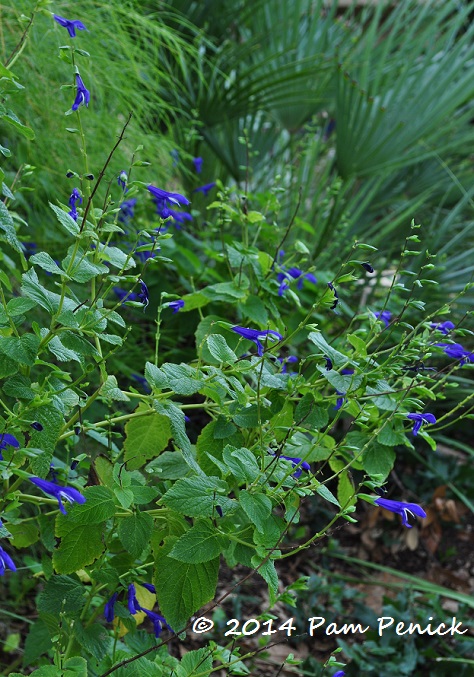 And here. Salvia guaranitica is a favorite of the hummers.
Are you seeing butterflies and hummingbirds in your garden right now? If so, which plants do they love best?
All material © 2006-2014 by Pam Penick for Digging. Unauthorized reproduction prohibited.