May 28th, 2014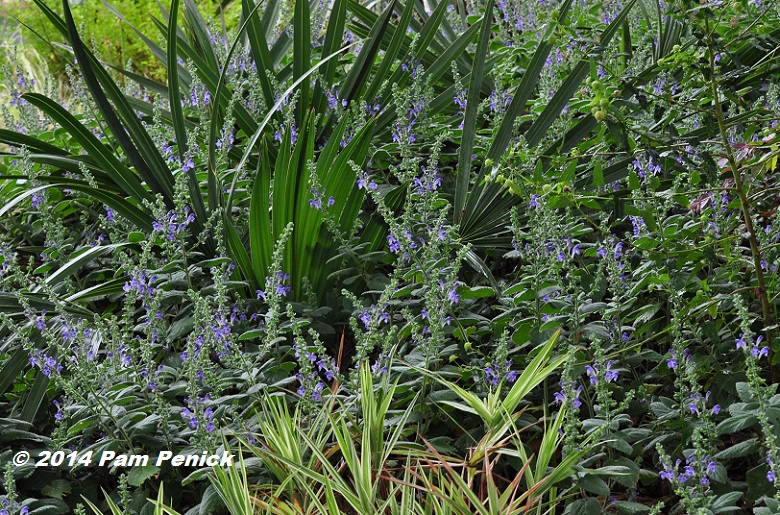 Native groundcover heartleaf skullcap (Scutellaria ovata) is in full, glorious bloom in my garden, showing off with abandon before retreating into dormancy for the summer.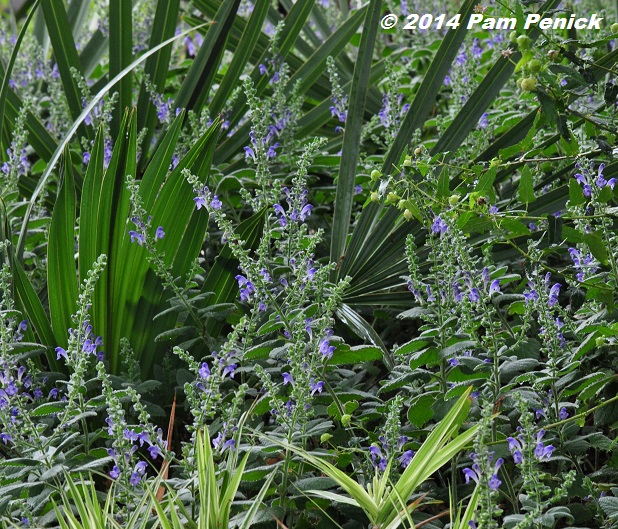 I've paired it with Texas dwarf palmetto (Sabal minor) in the live oak-shaded island bed out front. It makes a blue-green carpet under the palmettos all winter, and with spring growth it nearly eclipses them. Once the skullcap dies back in summer, however, the palmettos will take center stage again.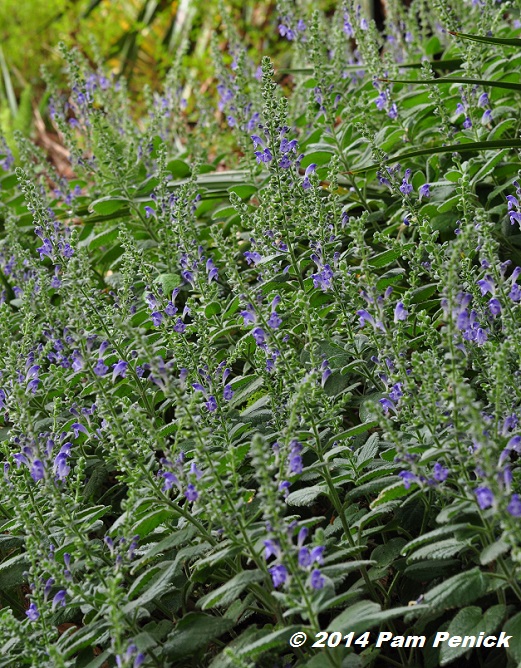 Massing this plant is the key because a single 1-gallon will just get lost in your garden. Luckily, heartleaf skullcap loves to spread, both underground through its fleshy roots and above ground via seeds.

While aggressive, it is easy to pull up, plus it dies back during our hot summers, leaving room for other plants to shine.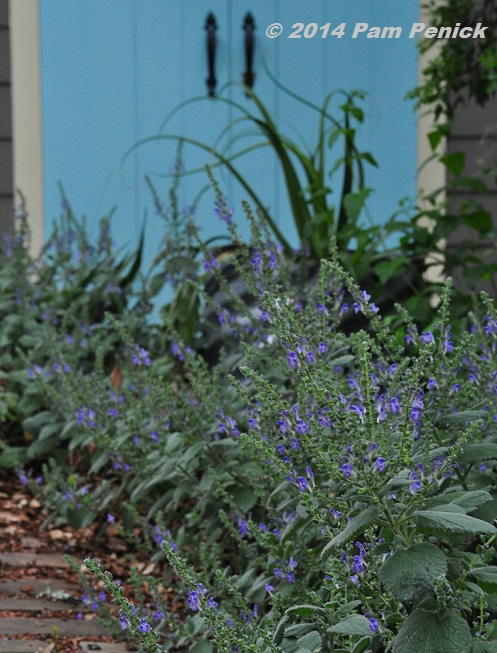 I planted a swath in the back garden too, lining the path around the stock-tank pond. I'm enjoying it while it lasts!
All material © 2006-2014 by Pam Penick for Digging. Unauthorized reproduction prohibited.