December 8th, 2014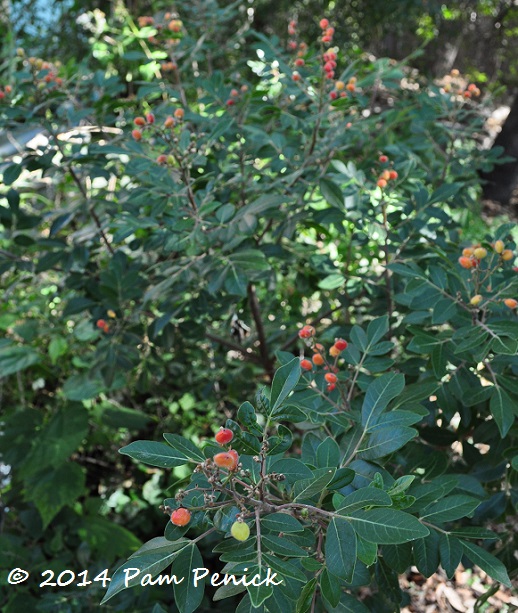 Every year I renew my fan-club membership for evergreen sumac (Rhus virens), a fine native shrub or small tree. What's not to love? It sports handsome, shiny, nearly evergreen leaves, grows in sun or shade, attracts bees in late summer with sprays of tiny, white flowers, and decks itself out in winter with fuzzy, orange and red berries. Plus, once established it never needs watering, although an occasional deep soak will help it grow faster.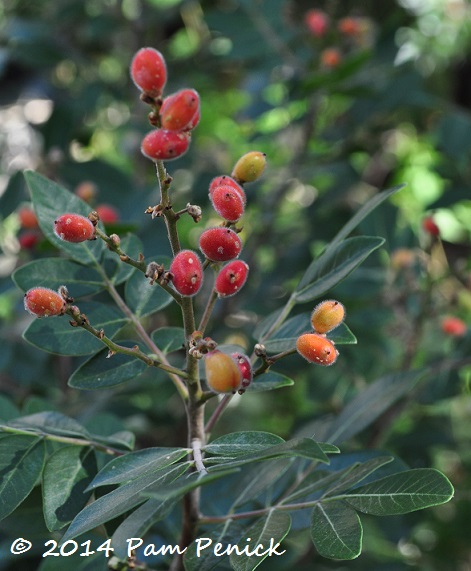 Birds feast on the berries, so planting evergreen sumac is a good way to attract them in winter.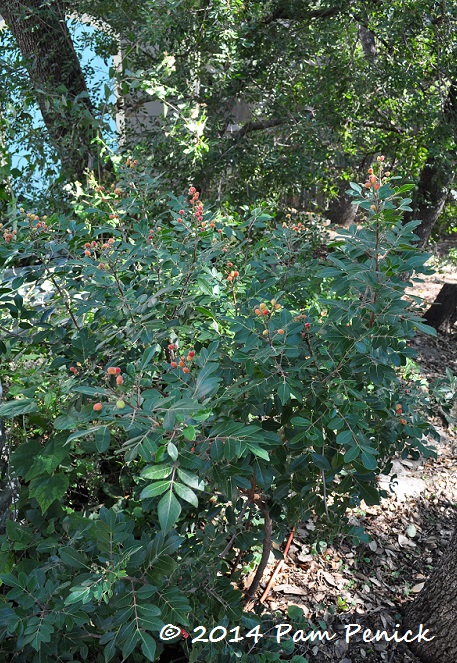 I planted this one as a one-gallon several years ago, and it's just now getting some height and putting on berries. In the background you can see a large evergreen sumac, which we were fortunate to inherit with the house. In past winters I've observed a screech owl roosting in it, camouflaging itself amid the leaves. Now that we're approaching nesting season for screeches again, I'm always scanning the trees and bushes for a fierce, little face and bark-colored body. It won't be long.
All material © 2006-2014 by Pam Penick for Digging. Unauthorized reproduction prohibited.