February 19th, 2018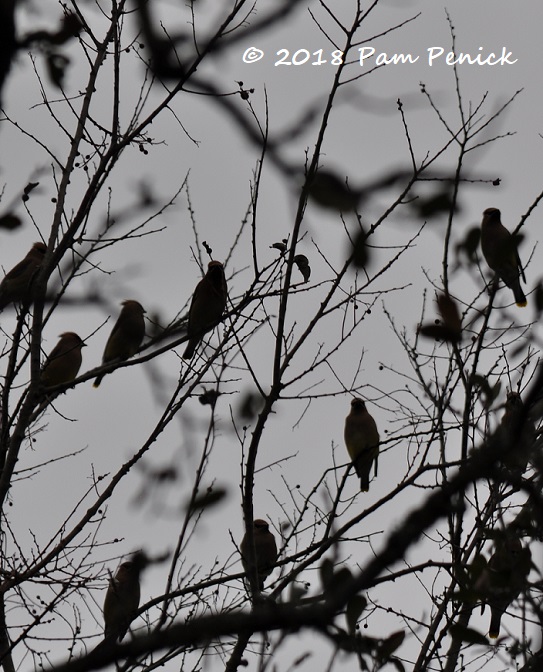 High-pitched, whistling cries have filled the skies lately, alerting me to our cedar waxwing visitors. Flocking into berry-laden junipers (i.e., "cedars"), possumhaw and yaupon hollies, hackberries, and even invasive ligustrum to gorge themselves, these beautiful crested and masked birds can strip a tree clean of berries in minutes.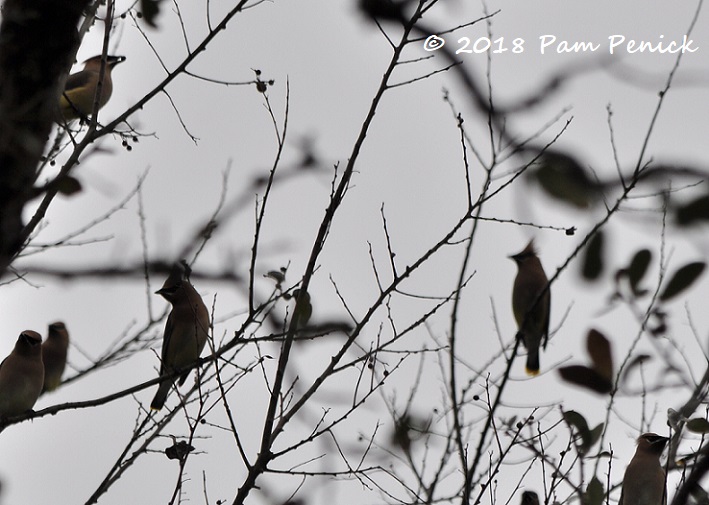 Last weekend, a flock gathered for a nosh and a rest in a tall hackberry beyond my garden fence. I heard them before I saw them. Grabbing binoculars and then my telephoto lens, I got a few shots — muddy and silhouetted at this distance, but recognizable nonetheless.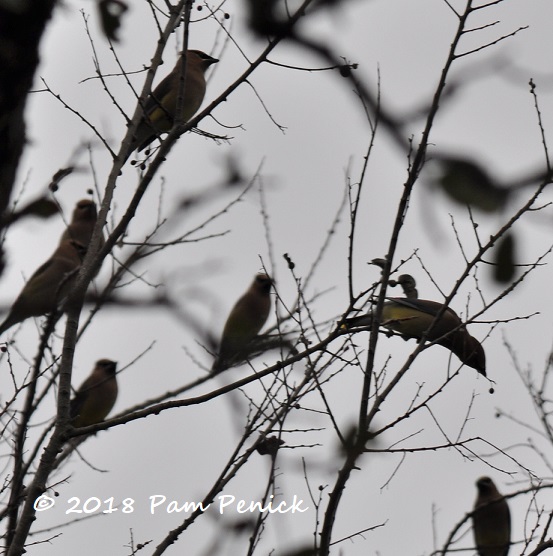 Full? Nah, maybe just one more.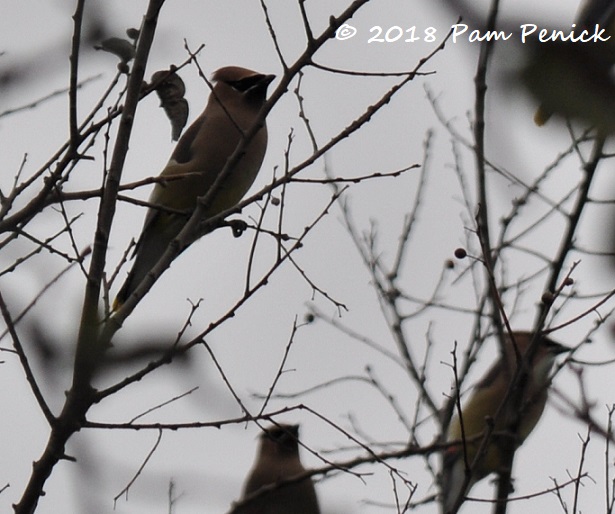 They are such beautiful birds! I hope to see a flock a little closer before they all head north for the summer.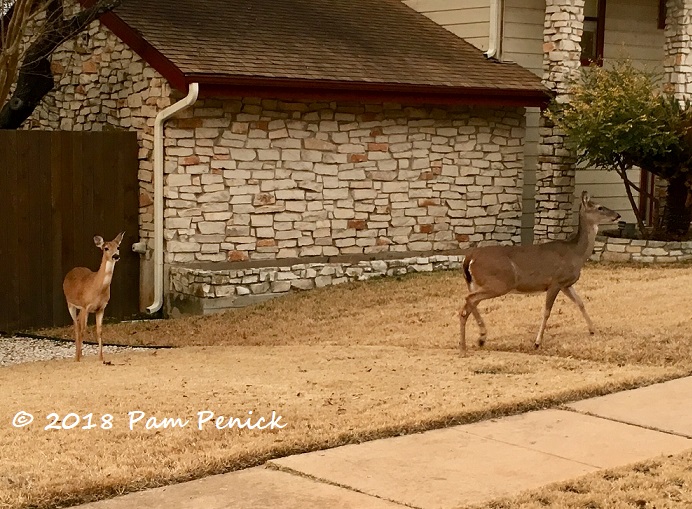 We've had other visitors too — and their dining habits are even greedier.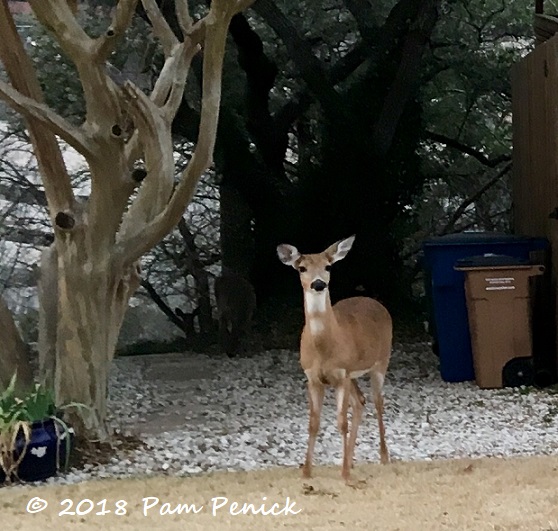 Soon enough there will be fawns in our neighborhood again. But what I look forward to even more is the antler drop — when the bucks lose their antlers and my agaves, hesperaloes, and ornamental trees are safe again.
I welcome your comments; please scroll to the end of this post to leave one. If you're reading this in a subscription email, click here to visit Digging and find the comment box at the end of each post.
_______________________
Digging Deeper: News and Upcoming Events
Calling all garden bloggers! You're invited to register for the annual Garden Bloggers Fling tour and meetup, which will be held in Austin this May 3rd-6th! Click this link for information about registering, and you can see our itinerary here. Space is limited, so don't delay. The 2018 Fling will be the event's 10th anniversary, which started in Austin in 2008.
Join the mailing list for Garden Spark Talks! Inspired by the idea of house concerts, I'm hosting a series of garden talks by inspiring designers and authors out of my home. Talks are limited-attendance events and generally sell out within just a few days, so join the Garden Spark email list for early notifications. Simply click this link and ask to be added.
All material © 2006-2018 by Pam Penick for Digging. Unauthorized reproduction prohibited.