September 12th, 2015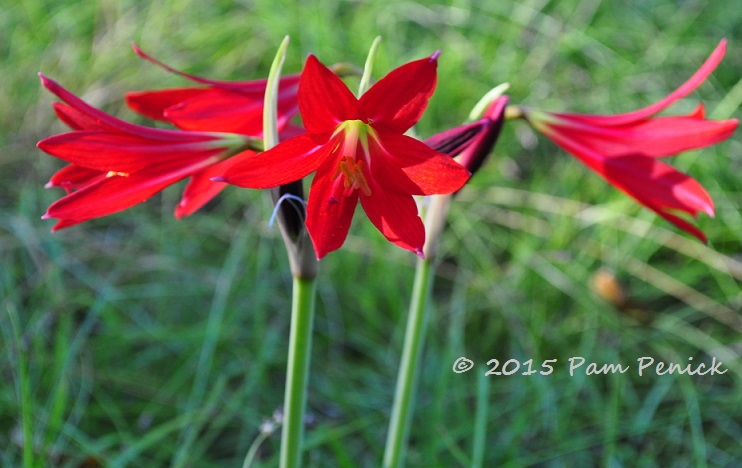 Maybe last week's inch of rain — the first in two months — wasn't technically the first fall rain. After all, it still sweltered into the 90s that day and the day after. But by the reckoning of the oxblood lilies (Rhodophiala bifida), the soil is refreshed and summer's back is broken. Who am I to argue?

One good rain after the long, hot summer of dormancy, and these tough Argentine natives thrust themselves out of the soil and unfurl their bright red petals. We Austinites cheer for their arrival, which signals an end to the insufferable summer heat and the beginning of the fall bloom season.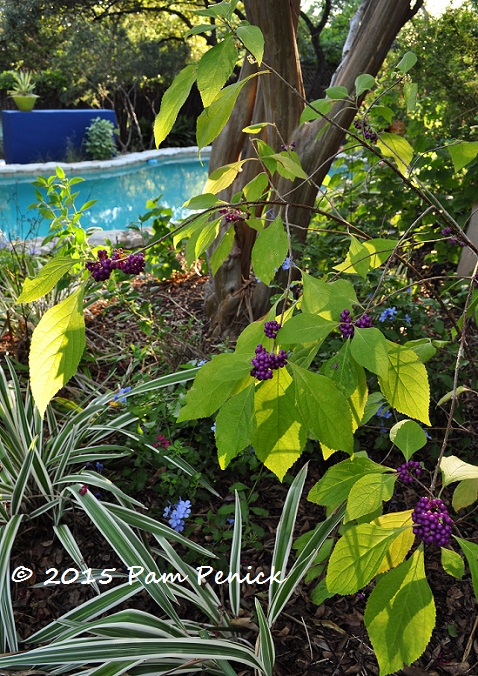 American beautyberry (Callicarpa americana) has been proclaiming the same for a couple of weeks, but I admit I wait for the oxbloods to be convinced. Now that the berries are fully purple, it won't be long until the mockingbirds enjoy a fall feast and strip the branches bare. I'll enjoy them while I can.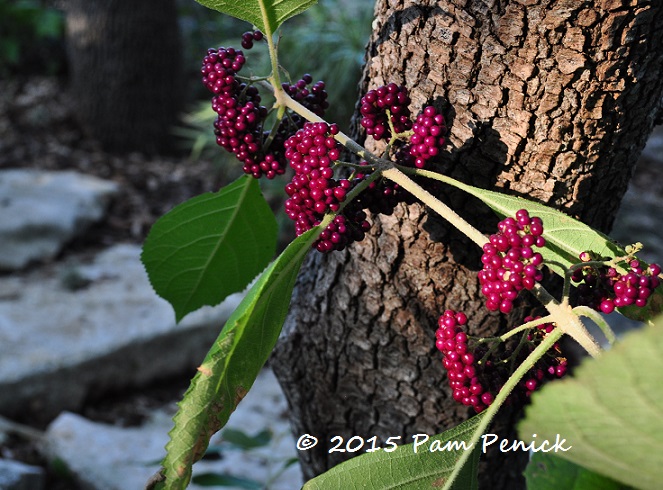 Last year I added a Mexican beautyberry (Callicarpa acuminata) to my garden, and I'm loving the darker purple berry clusters — almost black in a certain light.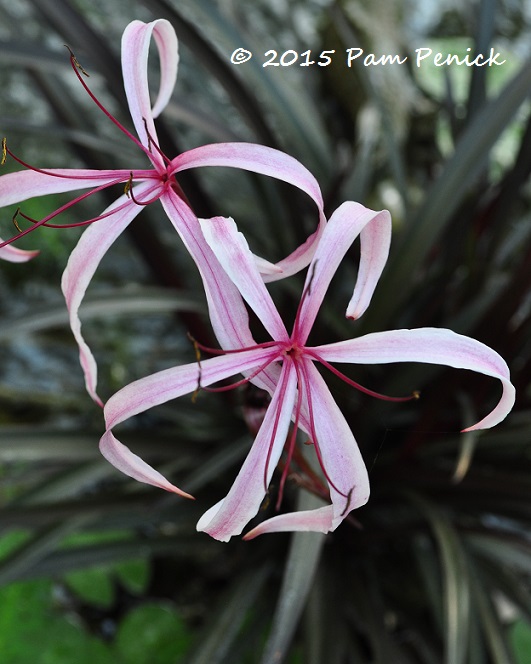 A fleeting double blossom opened on the pond crinum (Crinum procerum 'Splendens') today.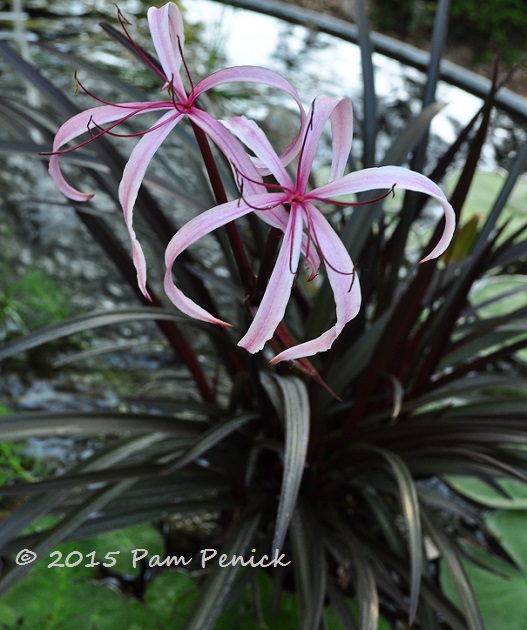 The pale-pink, ribbon-like petals with raspberry stamens stand out so prettily against the strappy, burgundy-black leaves.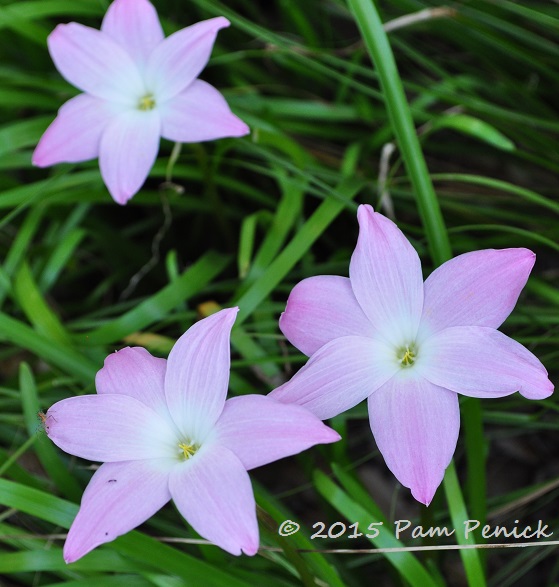 Candy pink rain lilies (Zephryanthes 'Labuffarosea') were enticed back into bloom by the rain too.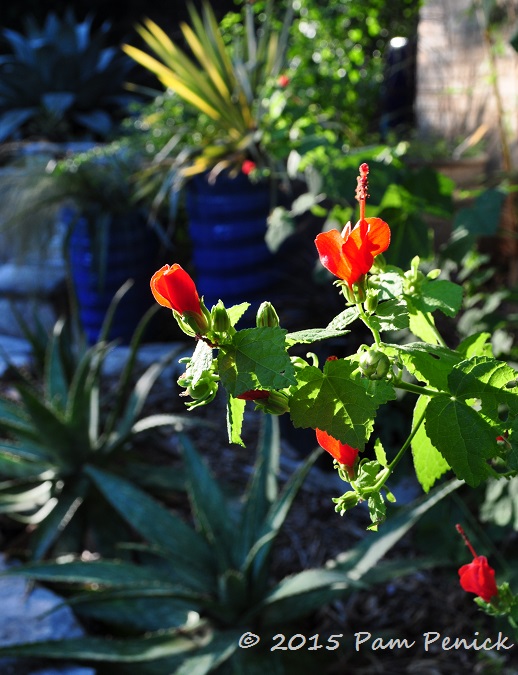 Stalwart native Turk's cap (Malvaviscus arboreus var. drummondii) hasn't stopped blooming since early summer. But just because it's dependable doesn't mean I take it for granted. Turk's cap draws hummingbirds to my garden every day, and now that they're fueling up for their fall migration, a feeding stop is more important than ever.
Any definitive signs of fall in your garden? And does that make you happy or melancholy? Just please tell me you're not turning your attention to Christmas decor already.
All material © 2006-2015 by Pam Penick for Digging. Unauthorized reproduction prohibited.
posted in
2nd garden--2015
,
Aloes
,
Berries
,
Birds
,
Bulbs/Rhizomes
,
Fall color
,
Flowers
,
Ponds
,
Shrubs
,
Texas natives
,
Water gardening