November 21st, 2014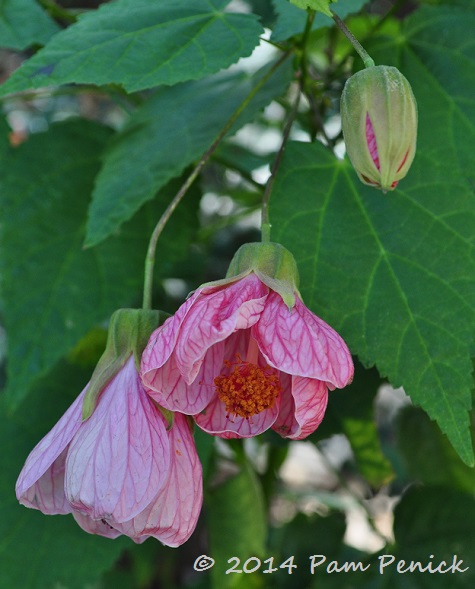 I'll soon be posting pictures of my Japanese maple, as its leaves are starting to redden. But for now the flowering maples, aka abutilons, are stealing the show. A few light freezes don't slow them down. Cool weather is their time to shine.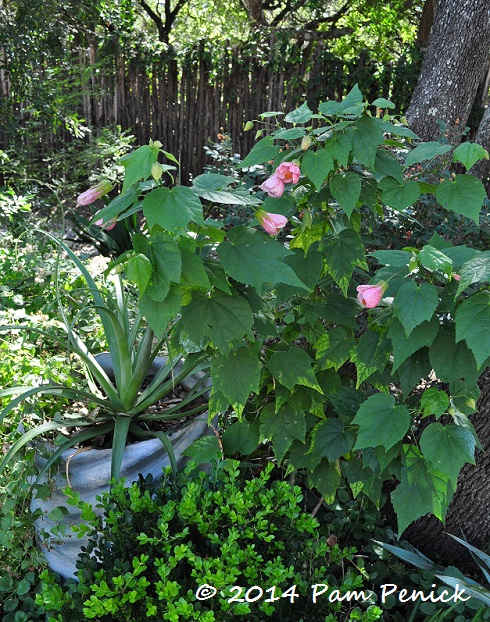 This unnamed pink abutilon I got at Barton Springs Nursery a few years ago is one of my favorites. I had two of these but lost one in last year's hard winter. This survivor was killed to the ground but came back quickly in the spring.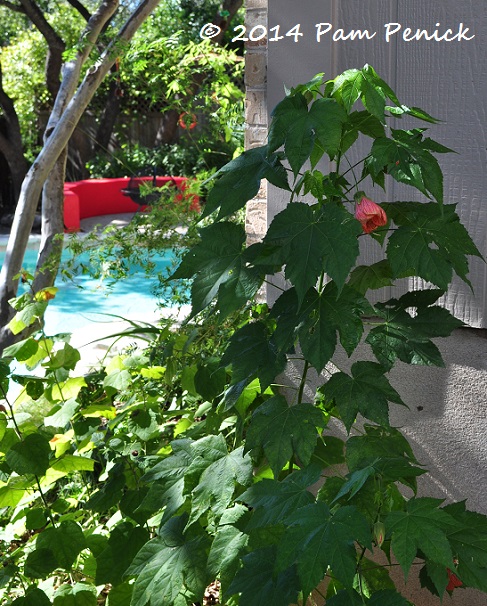 Abutilon 'Bartley Schwarz' also survived to bloom another year. And look — it's echoing the temporary orangey red on the curved wall!
All material © 2006-2014 by Pam Penick for Digging. Unauthorized reproduction prohibited.