December 13th, 2016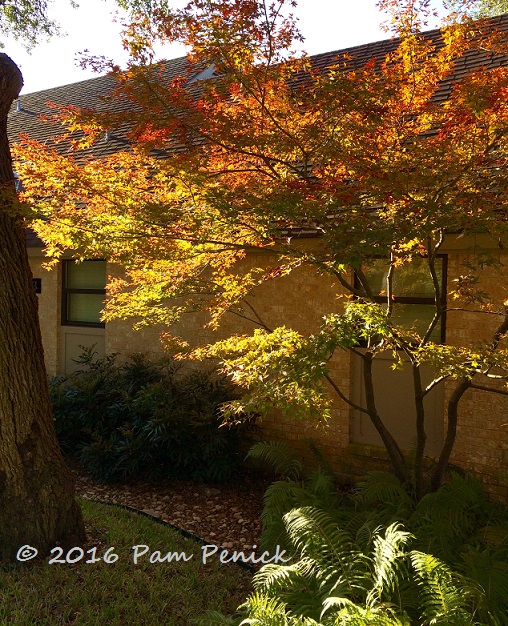 Just a couple of weeks ago I wrote that fall color is a dud this year in Austin. That's still true, but as if in defiance of that observation, the Japanese maple (Acer palmatum) at the front corner of our house is flaming orange and red in a mid-December hurrah.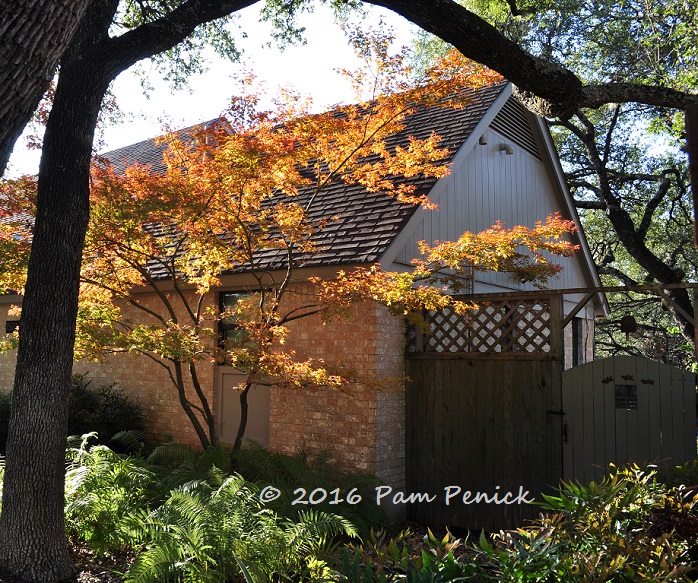 These pics are from Monday morning, with slanting sunlight streaming through the leaves…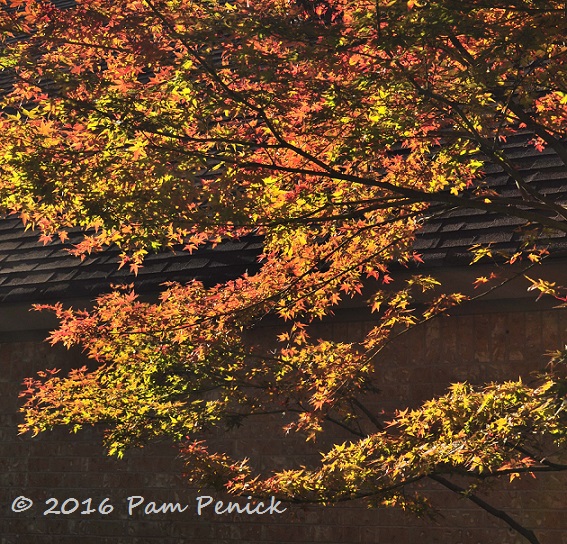 …like stained glass.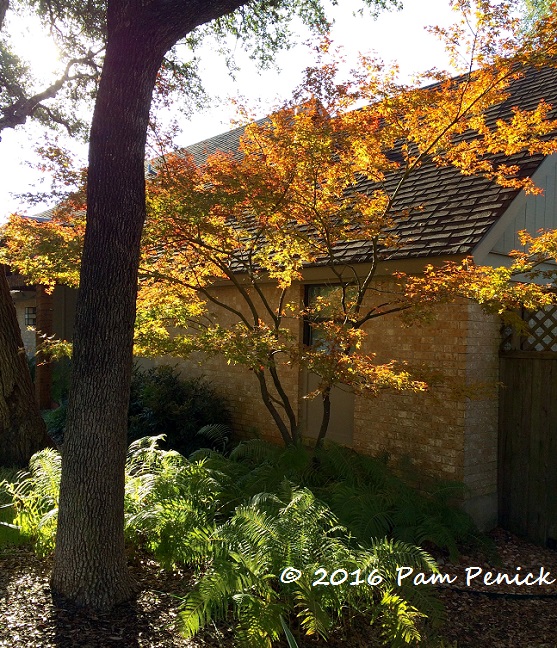 The native river ferns (Thelypteris kunthii) below are still untouched by frost, although that's likely to change this weekend, if a predicted hard freeze arrives.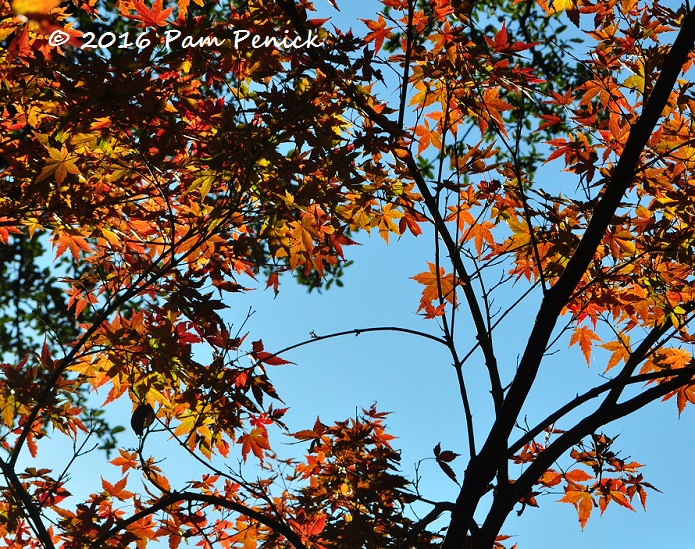 Copper leaves against blue sky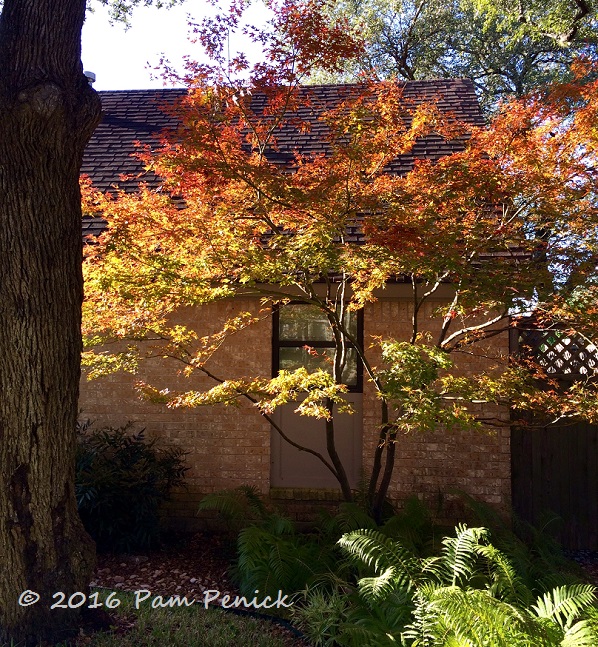 One more picture from Monday morning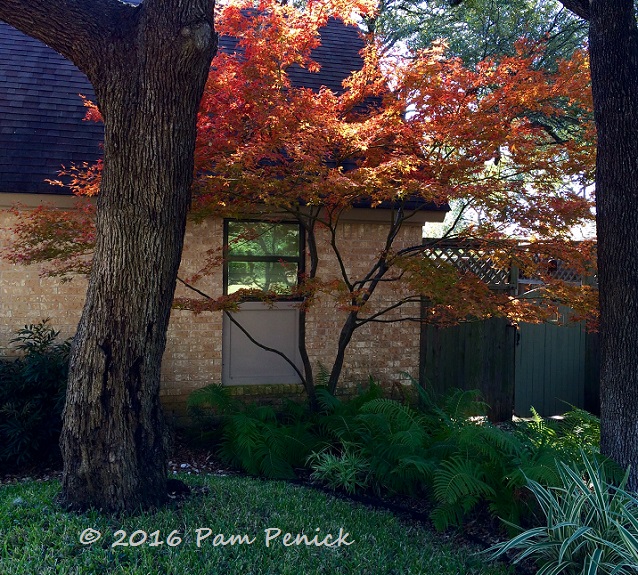 By Tuesday afternoon, when I took this photo, the leaves were blushing even redder.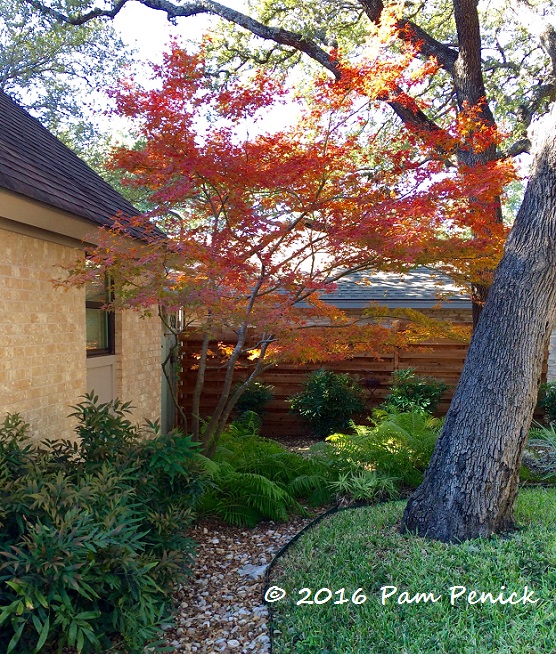 As I tidied up the front garden I kept looking up at the maple, just wowed by the beauty of the sunlight in the glowing leaves.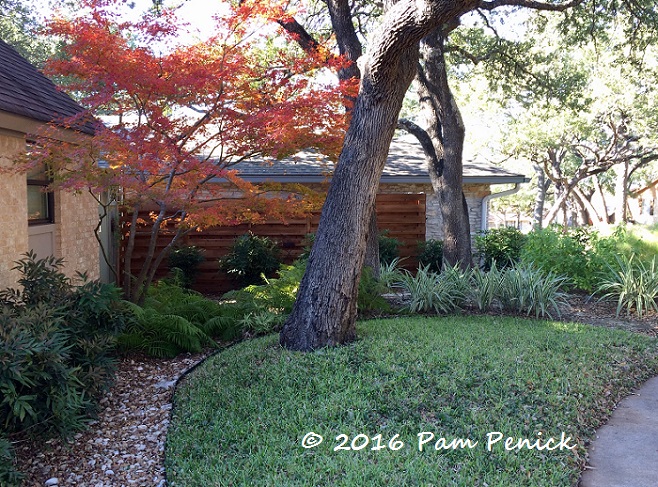 I think tomorrow will be peak color. I'll be out there gazing up.
I welcome your comments; please scroll to the end of this post to leave one. If you're reading this in a subscription email, click here to visit Digging and find the comment box at the end of each post.
_______________________
Digging Deeper: News and Upcoming Events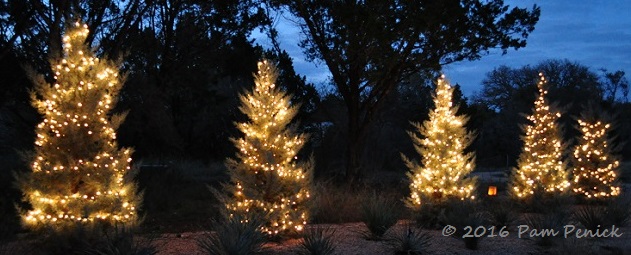 Need a holiday gift for the gardener, new homeowner, or environmentalist on your list?
Please consider giving one (or both!) of my books. They're packed with plenty of how-to info for newbies as well as lots of inspirational photos and design ideas for more experienced gardeners! Order today from Amazon (Water-Saving Garden / Lawn Gone!) or other online booksellers (Water-Saving Garden / Lawn Gone!), or find them anywhere books are sold.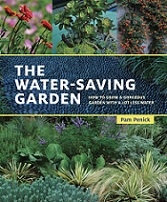 "In an era of drought and unpredictable weather patterns, The Water-Saving Garden could not come at a better time. With striking photographs and a designer's eye, Penick shows us just how gorgeous a water-wise garden can be. This is the must-have garden book of the year!"
— Amy Stewart, author of The Drunken Botanist and Wicked Plants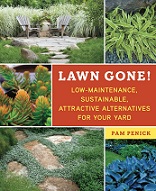 "This thoughtful, inviting, and thoroughly useful book should be required for every new homeowner at closing. It has the power to transform residential landscapes from coast to coast and change the world we all share."
— Lauren Springer Ogden, author of The Undaunted Garden and coauthor of Waterwise Plants for Sustainable Gardens
All material © 2006-2016 by Pam Penick for Digging. Unauthorized reproduction prohibited.