September 10th, 2014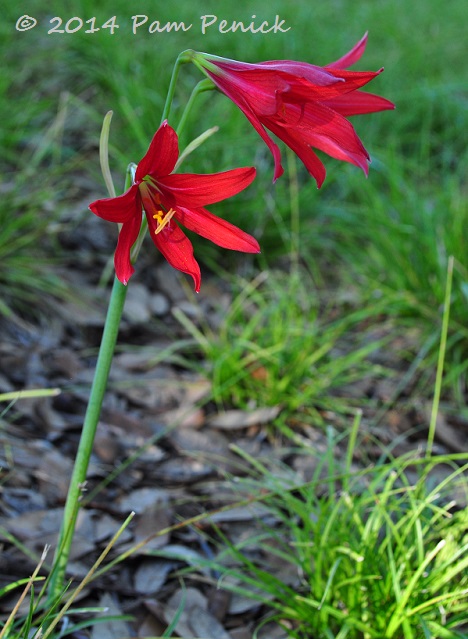 After our first September rain I start my annual oxblood lily (Rhodophiala bifida) watch, eagerly scanning the garden floor for green shoots nosing up or, more likely, the improbably sudden appearance of red trumpets. These September-blooming bulbs, dormant spring through summer, pop up that quickly after a late-summer shower.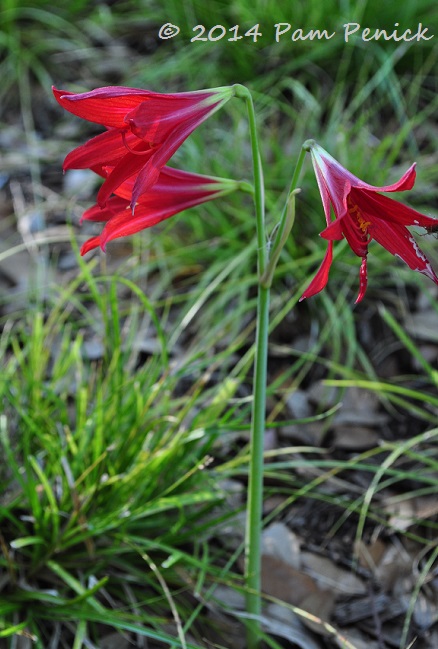 Could there be a happier sight for a summer-weary gardener than these cheery trumpets heralding that fall is on the way? My garden received two half-inch showers last week, and the first bulb is already up. So far it's playing a solo, but I know it'll be joined soon by a full brass section.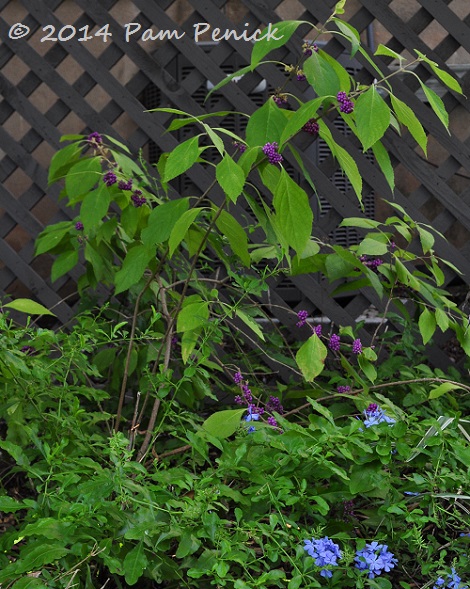 Not to be outdone, American beautyberry (Callicarpa americana) is announcing summer's ebb with clusters of purple berries on long, arching stems.
Add these two to your Southern gardens for the happy promise of cooler weather to come.
All material © 2006-2014 by Pam Penick for Digging. Unauthorized reproduction prohibited.