March 24th, 2015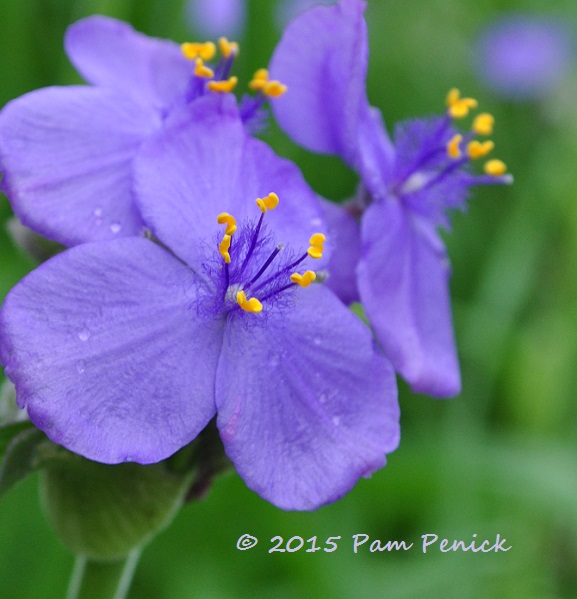 Petals unfurl seemingly overnight, new blossoms appearing each morning. Every garden stroll is a small voyage of discovery right now. This week I'm seeing masses of dainty, lilac spiderwort (Tradescantia occidentalis).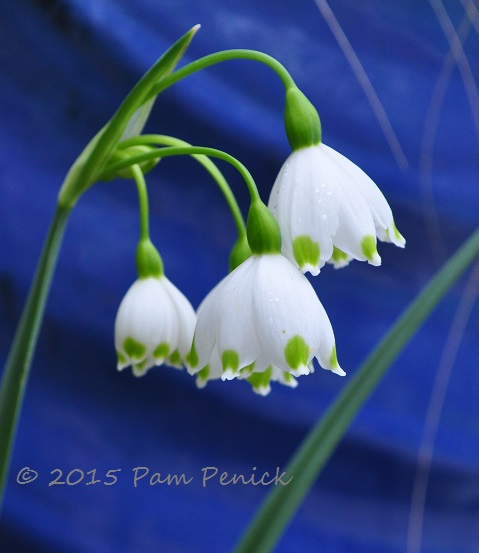 A single summer snowflake (Leucojum aestivum) with flowers like dancing ladies in white ballgowns trimmed with jaunty, green dots.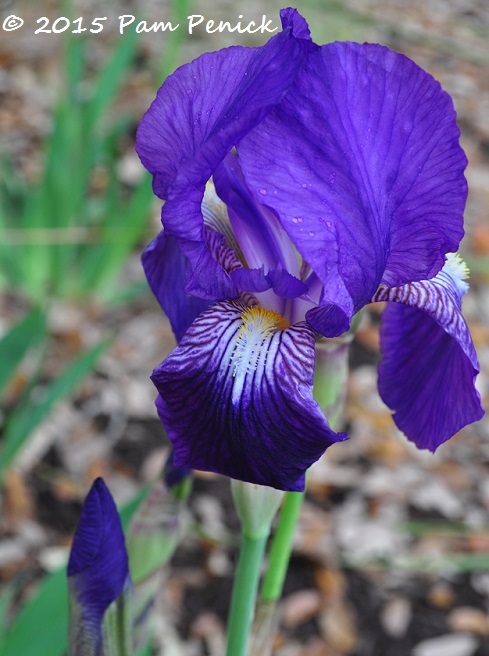 'Amethyst Flame' iris, brought along from my former garden and blooming much better this year after being moved to a western exposure in the front garden.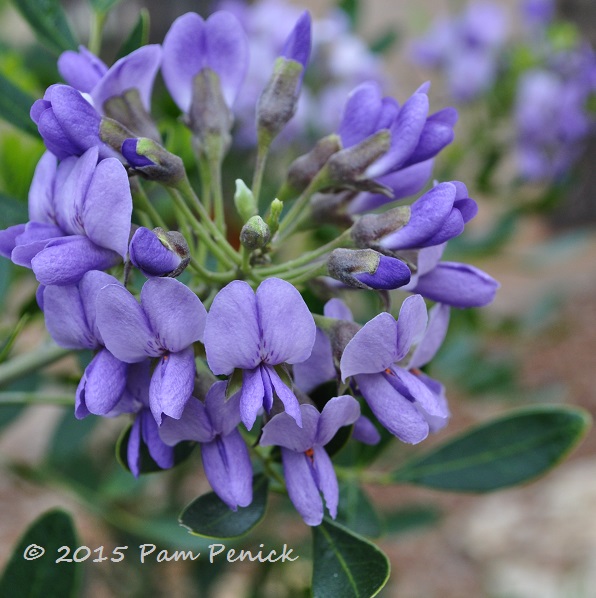 Texas mountain laurel (Sophora secundiflora), close enough, almost, to give you a whiff of grape Kool-Aid fragrance right through your screen.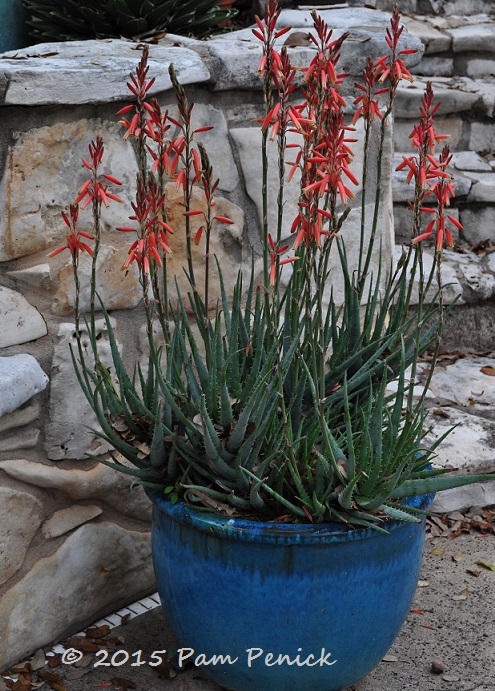 'Blue Elf' aloe, whose tubular orange blossoms offer a siren song for returning hummingbirds.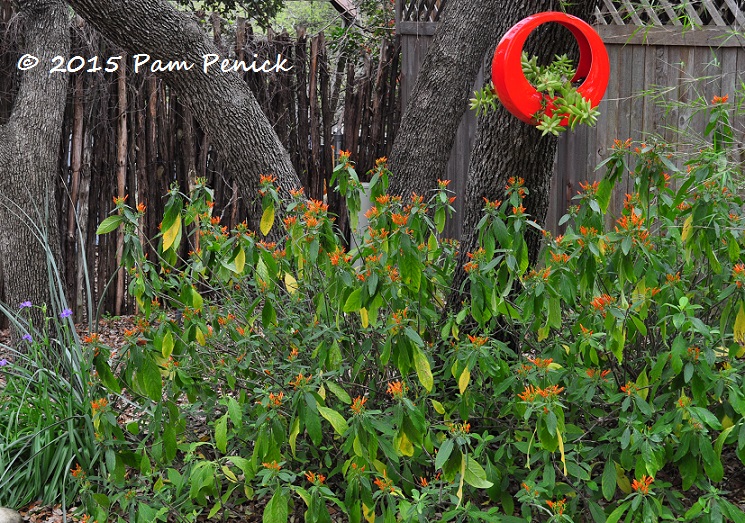 Mexican honeysuckle (Justicia spicigera), putting on a festive show of orange under an orange-red Circle Pot filled with succulents.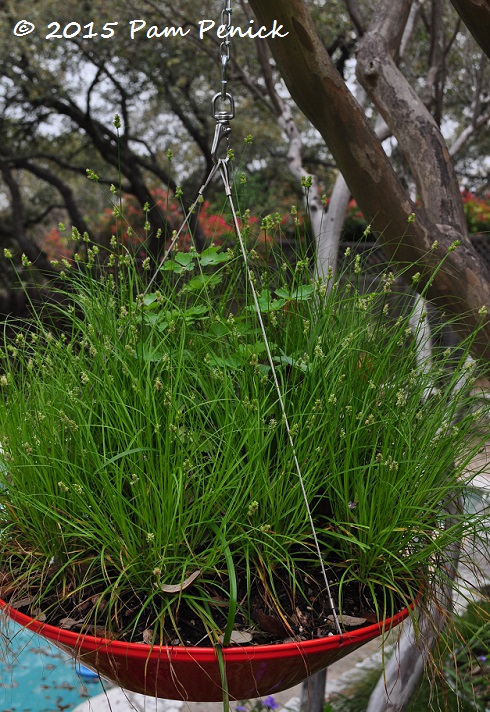 An orange Hover Dish hovers under a crepe myrtle, filled with flowering Texas sedge (Carex texensis) and columbine (Aquilegia chrysantha). Rain lily bulbs are tucked in there too.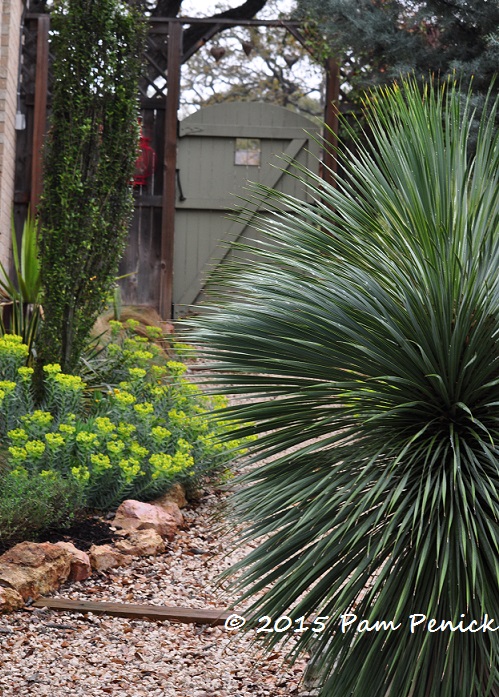 Gopher plant (Euphorbia rigida) is still glowing in the side garden, although the pincushion foliage of Yucca rostrata 'Sapphire Skies' steals the show from certain angles. OK, from all angles.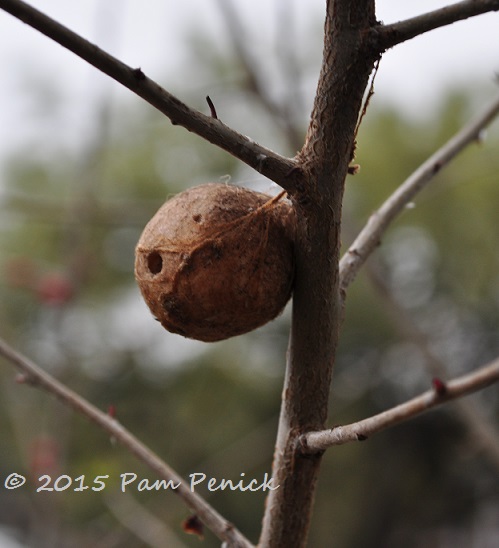 Insects, after slumbering through winter, are unfurling too. This is one of several argiope spider egg sacs I've observed in the front garden. A tiny hole has been punched through the sac. Is this where spiderlings emerged, or did a bird get them, as I've read happens to most egg sacs?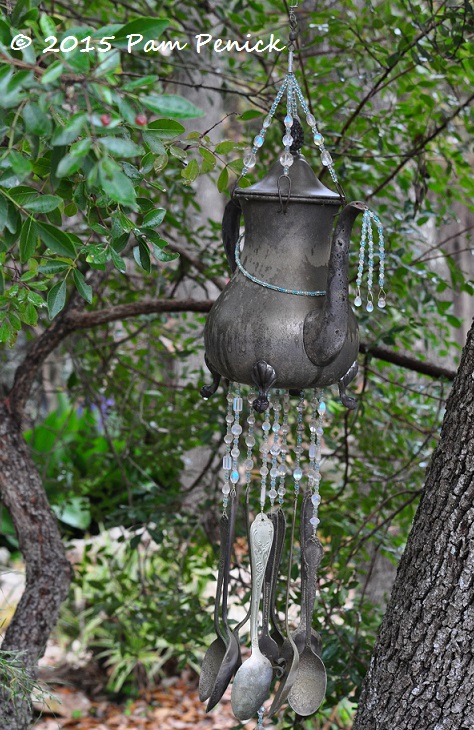 And in tribute to the welcome, soaking rains we received last weekend, here's "Tempest in a Teapot," a water-evoking wind chime from Living Desert, now called Living Desert Ranch, given to me years ago by my husband. Isn't it fun?
__________________
I'd love to have your vote in the Better Homes and Gardens 2015 Blogger Awards. The Gardening category is listed first this week, and you can vote as much as you like. Thanks for your support!

All material © 2006-2015 by Pam Penick for Digging. Unauthorized reproduction prohibited.
posted in
2nd garden--2015
,
Aloes
,
Bugs
,
Bulbs/Rhizomes
,
Containers
,
Flowers
,
Garden art
,
Grasses
,
Spring color
,
Texas natives
,
Trees
,
Yuccas