July 16th, 2015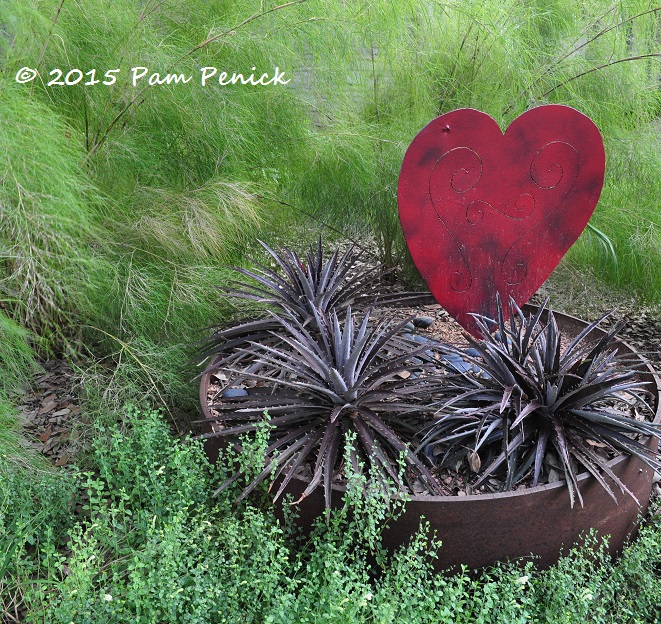 This month for Foliage Follow-Up I'm wearing my heart on my sleeve — well, on my garden anyway. This is one of my favorite combos in the front garden right now: feathery, chartreuse bamboo muhly grass (Muhlenbergia dumosa); spiky, star-shaped 'Burgundy Ice' dyckia; and lace-textured white skullcap (Scutellaria suffrutescens 'White'). My deer show no interest in any of these, but I sure love them.
So what leafy love is going on in your July garden? Please join me for Foliage Follow-Up, giving foliage its due on the day after Bloom Day. Leave a link to your post in a comment below. I really appreciate it if you'll also link to my post in your own — sharing link love! If you can't post so soon after Bloom Day, no worries. Just leave your link when you get to it. I look forward to seeing your foliage faves.
All material © 2006-2015 by Pam Penick for Digging. Unauthorized reproduction prohibited.