January 23rd, 2015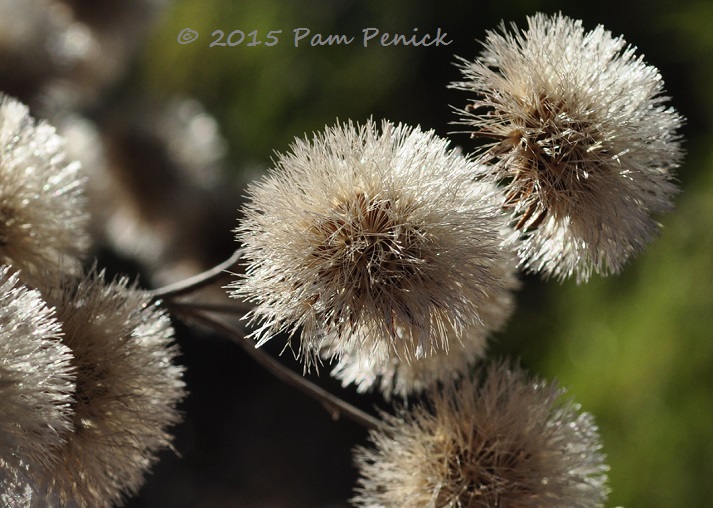 I love seasonal changes, don't you? Even winter has its own beauty, if you look closely. These tawny puffballs are the seedheads of silver ironweed (Vernonia lindheimeri var. leucophylla)…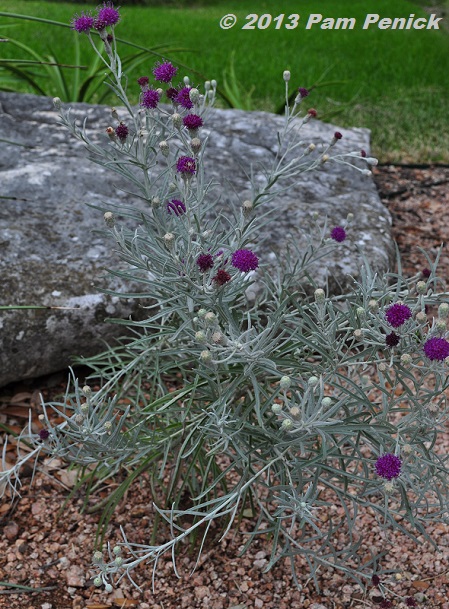 …which in summer looks like this.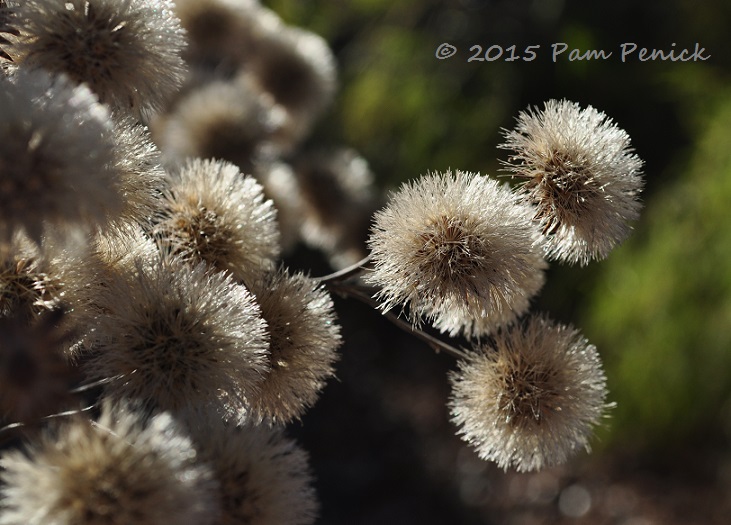 I think it may be more eye-catching at this time of year, when colors are more subdued and the light is low enough to get caught in the fuzzy coronas.
It's just one more reason not to be too quick with the pruners after a killing freeze. This is one time when laziness aligns perfectly with what's best for the garden.
All material © 2006-2015 by Pam Penick for Digging. Unauthorized reproduction prohibited.