December 30th, 2008
When 2008 began, I was frenziedly planning for a little shin-dig we dubbed the Garden Bloggers Spring Fling. As the year closed, I found myself saying goodbye to my beloved garden and starting over at a new house in a different part of town. The two events arose from a shared impetus: Going For It. I'm not always brave enough, but I do try to go for it whenever I get the chance. It makes life more interesting, even when things get hairy.
In the spirit of the season, here's a look back at a year in the garden at Digging. What a trip! Thanks for taking the journey with me.
January



As the number of Austin garden bloggers exploded, we were meeting up for margaritas, lunches, and touring each other's gardens. Why not invite all garden bloggers to join in the fun, I mused, and the Garden Bloggers Spring Fling was conceived. By January, Diana, MSS, Bonnie, and I were planning madly for April's national meet-up, and I was drumming up excitement and RSVPs on my blog.
February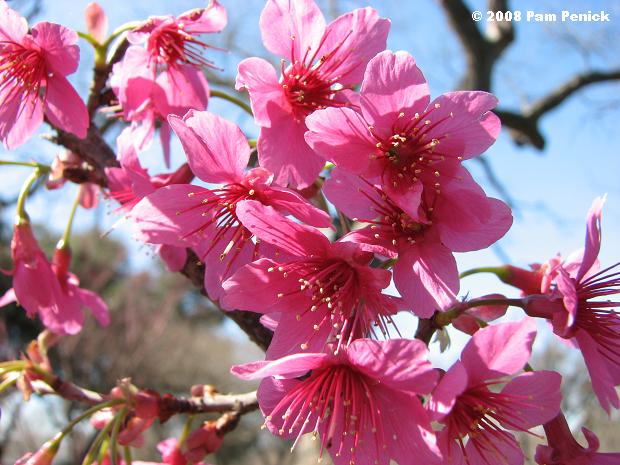 Early spring flowers brightened the Dallas Arboretum, which I visited after a design class. But the muscular, naked limbs of an allee of crepe myrtles stole the show. Meanwhile, a record high of 92 F (33.3 C) had Austin in a sweat on the 25th.
March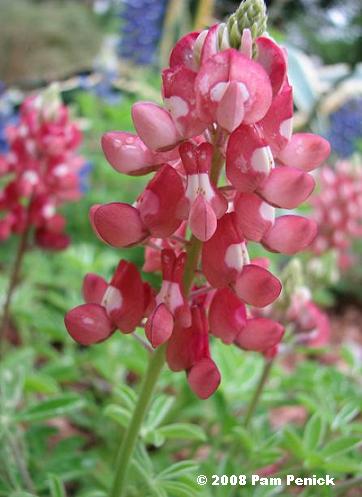 Bluebonnets are practically sacred in Texas, but my bluebonnets surprised me by blooming pink. Also this month I twice welcomed scouters from Gardener's Supply Company to my garden, and even though they didn't pick my garden for a catalog shoot I had a wonderful time talking with them. By the end of the month, Spring Fling preparations were at a fever pitch.
April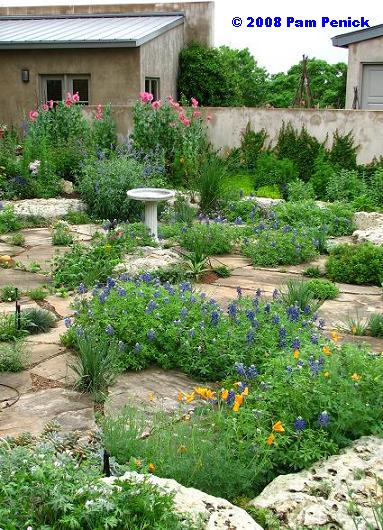 Spring Fling fun began for me with meeting May Dreams Carol in the beautiful garden of Rock Rose Jenny. That evening, I met 30 more garden bloggers for dinner. What an amazing reunion of people who'd never met in person but felt as if they already knew each other. (I believe it was at this dinner that I suggested to Mr. McGregor's Daughter that the Chicago bloggers host Spring Fling in 2009, and she astonished and delighted me by saying yes.) The rest of the weekend roared by, filled with conversations with new friends, Spring Fling and post-Fling garden visits, and the spirit of community.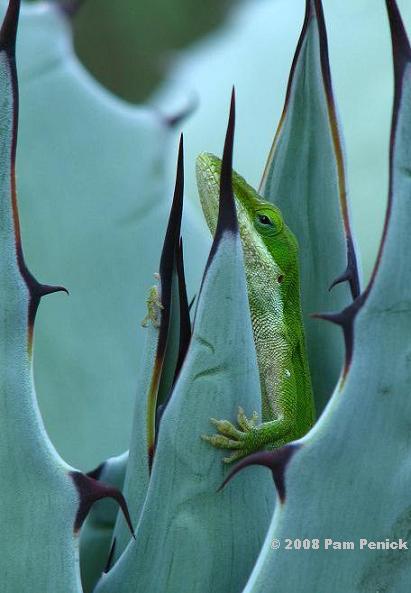 A few days later I gave my first garden-club talk, and I enjoyed 15 minutes of fame on KLRU's "Central Texas Gardener."
May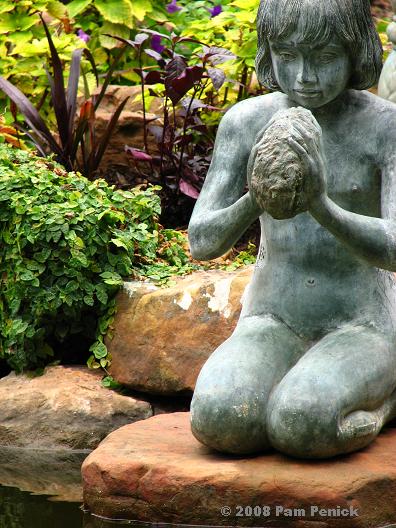 Summer arrived in Austin, and I visited Hill Country Water Gardens, a pond nursery in Cedar Park. Writing about my first home and the garden I inherited, I titled a post "Leaving your garden to strangers," never guessing that I'd be doing just that in a few more months.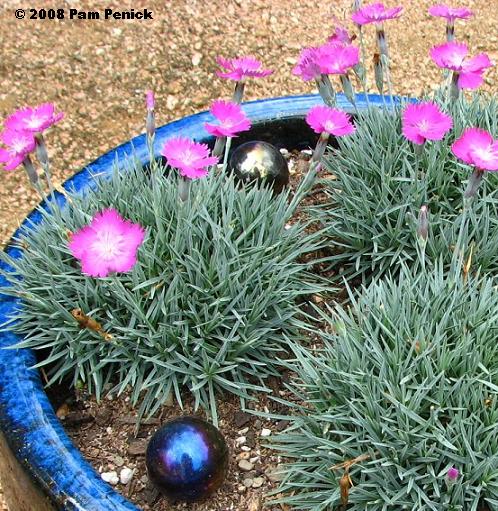 Mid-month I posted about the Wildflower Center-sponsored Gardens on Tour 2008 and fellow blogger Tom Spencer's garden in particular. I was honored to win two Mouse & Trowel Awards, for Best Photography and Best Garden Blog Design. Naturally, I immediately altered my design with a new header and a few other tweaks.
June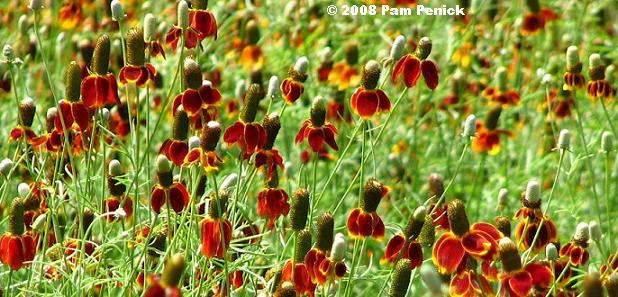 In June I wrote about making more-stylized garden designs with native plants. Gardening Gone Wild's Nan Ondra sent photographer Rob Cardillo to my garden, which was a thrill. And I took a photo tour of the lovely grounds of Switch Willo Stables.
July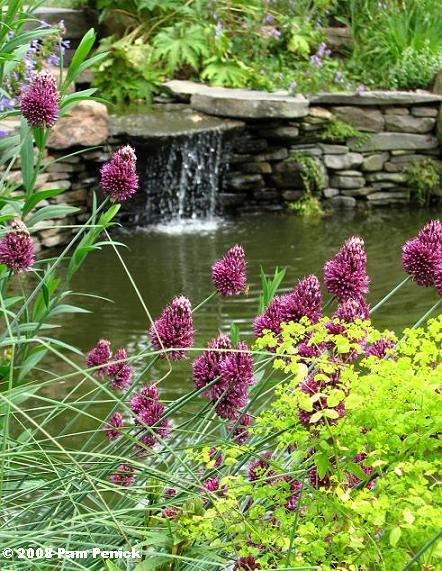 We took off on a 4,600-mile driving trip up to Maine, down the Eastern Seaboard to Washington, D.C., and back to Texas. Along the way, Layanee of Ledge and Gardens invited me to call in on her radio show, "Garden Guys," where I had an enjoyable chat with her and her co-hosts and managed to stumble over and forget my own URL. (Ha! This is the risk of Going For It: making a fool of oneself. But it was a fun experience I wouldn't have missed.) To my delight, the highlight of the entire trip for the kids (and myself) was our tour of Chanticleer Garden.
August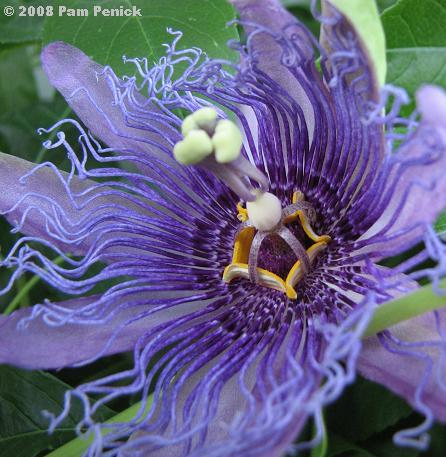 While on a visit to Oklahoma to see my mom, we drove over to Red Dirt girl Dee's garden to admire her lakeside eden and enjoy a pleasant visit. Mid-month, I continued to laud stock tanks in the garden with an article in the Austin American-Statesman. Then I surprised myself and some of my readers by announcing that I was moving and leaving Green Hall Garden behind.
September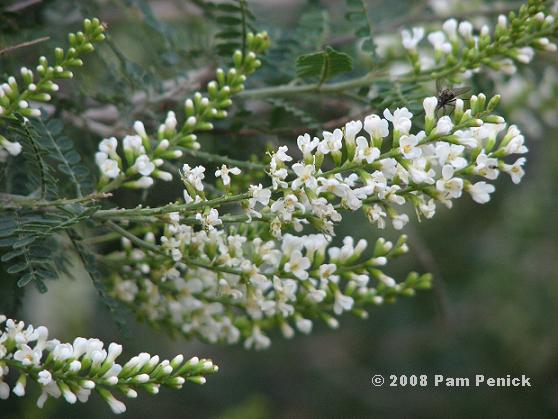 As we tried to keep house and garden spotless for would-be buyers, squirrels chewing on the cedar elm created a big mess. Meanwhile, I dug up some treasured plants to take with me, including my big 'Whale's Tongue' agave in the front garden. I was honored to receive Blotanical Awards for Best Photography, Best Drought-Tolerant Blog, and Most User-Friendly Blog this month.
October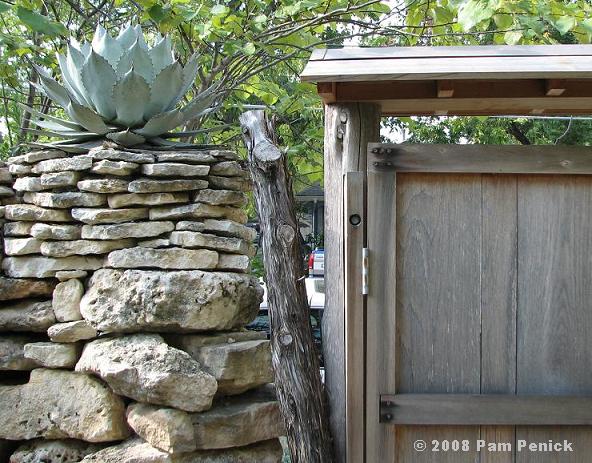 The first month of fall weather in Austin brought the return of the Garden Conservancy's Open Days tour, which I enjoyed in the company of Annie in Austin. This only a day after moving into our new house—on which occasion 58 of you took the time to comment—thanks! It's always fun to see what's going on at someone else's house and garden, and this month the Austin garden bloggers were invited into the beautiful and exciting gardens of Lee (The Grackle) and Philip (East-Side-Patch).
November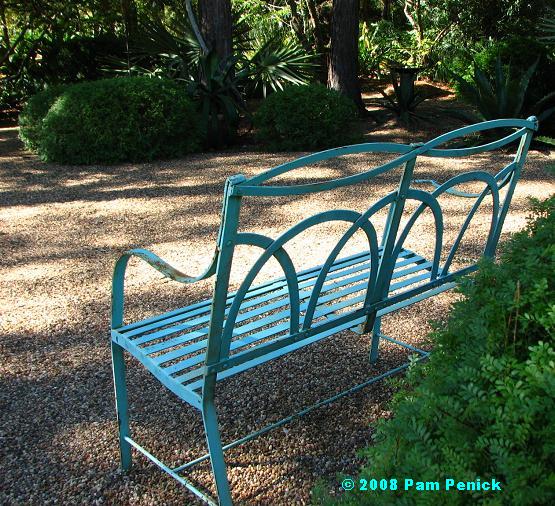 At last the Whale was unbeached and is settling swimmingly into its new home. One cause for celebration? Uprooting it, moving it, and transplanting this toothy monster drew not one drop of my blood. Having survived, I celebrated Dia de los Muertos by watching the downtown parade of the dead. A week later, two car-loads of Austin bloggers took a road-trip to the collector's paradise that is Peckerwood Garden, and later I reviewed Plant-Driven Design, an excellent gardening book by local authors Scott and Lauren Ogden.
December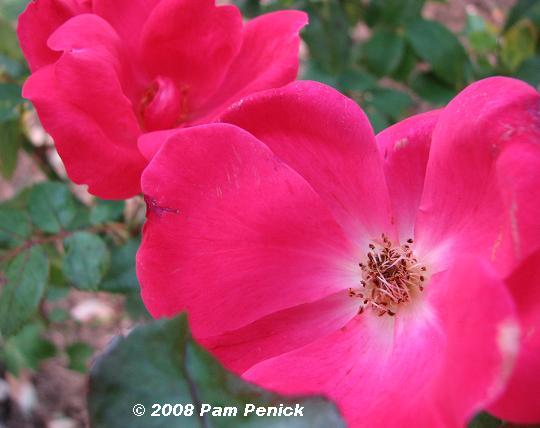 As this exciting year in the garden draws to a close, I've celebrated red roses at Christmas, spinning under the Zilker Christmas Tree, the 37th Street lights, snow in Austin, and the guilty pleasure of raiding one's old garden for plants.
I'm grateful for all the friendships and adventures that 2008 has brought. Most of all, thank YOU for visiting and making Digging a place of conversation and community. Happy New Year!
All material © 2006-2008 by Pam Penick for Digging. Unauthorized reproduction prohibited.