May 22nd, 2013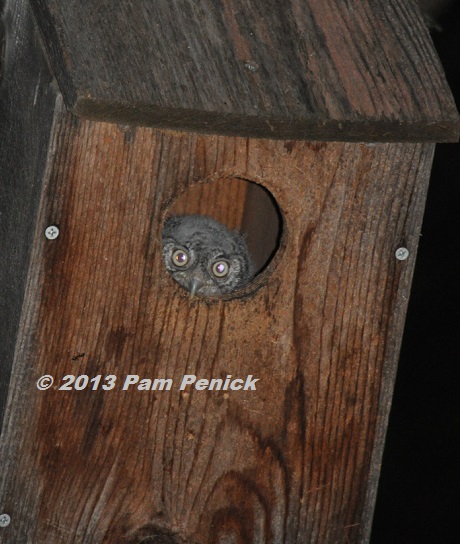 We knew that the screech owl in our owl box was raising at least one chick and that it was getting big. Mama owl had moved out but was still roosting nearby, as was papa owl. But any chicks were being shy about showing themselves, so this week I staged a post-dusk stake-out on the deck with my camera. The first evening I got nothing, mainly because I lack patience, but also because the parent owls knew I was there and were shy about feeding with me so close. The second night, though, I finally got a good glimpse. So cute!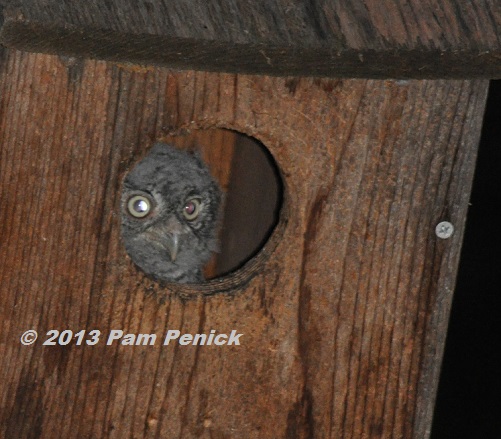 Only one owlet was brave enough to gaze at me through the entry hole. He was obviously impatient for mom and dad to deliver dinner because he kept looking around.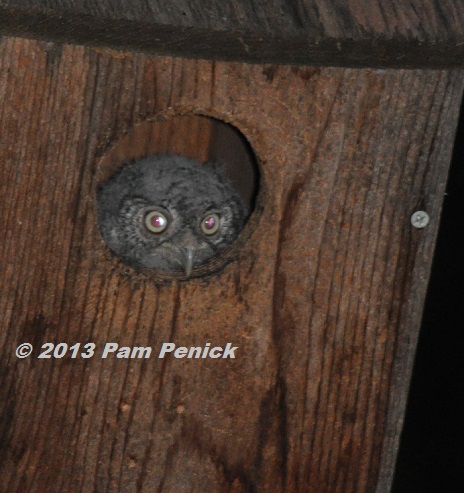 I think there are at least two owlets, though, because of a flurry of wing activity I've observed with the aid of binoculars, and what looked like the fuzzy, gray tops of two heads.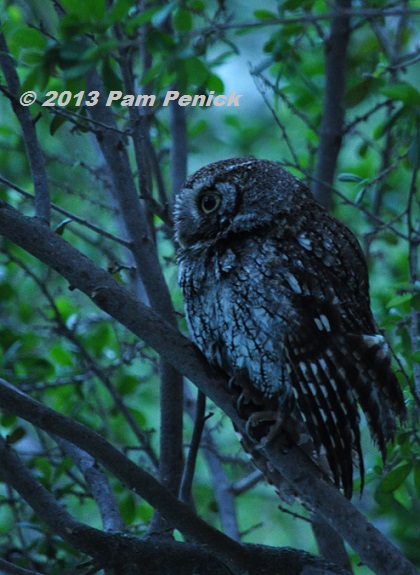 Mama owl has taken to roosting in a Texas persimmon along the back of the house since moving out of the owl box. I got some shots of her a few mornings ago.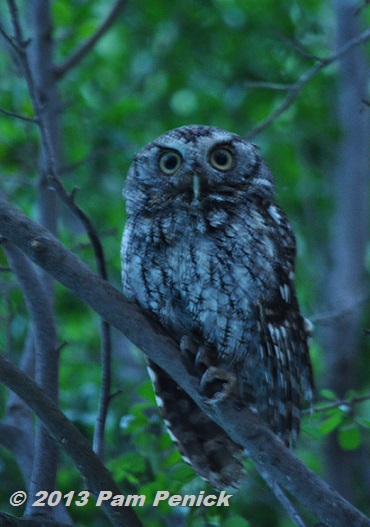 Check out those talons.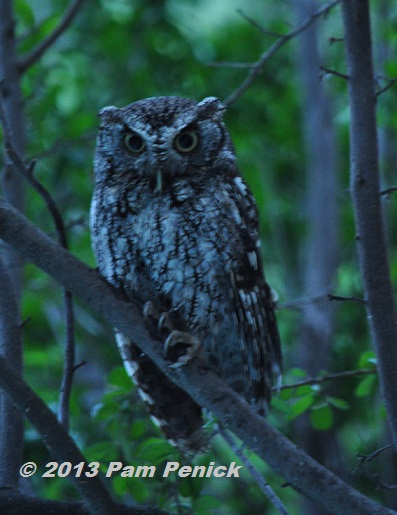 She's tolerant of the paparazzi, but if I get too close she flies to a tree in the lower garden, near papa owl.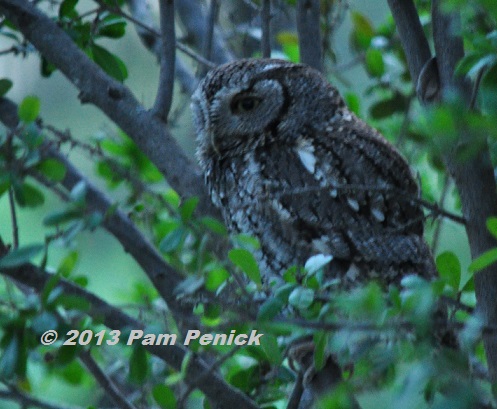 Here she is again, two evenings ago.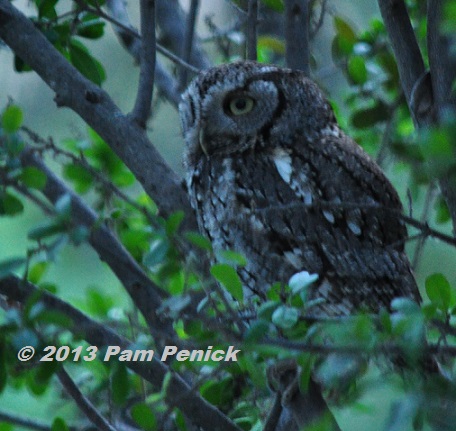 As soon as darkness fell, she flew off to hunt.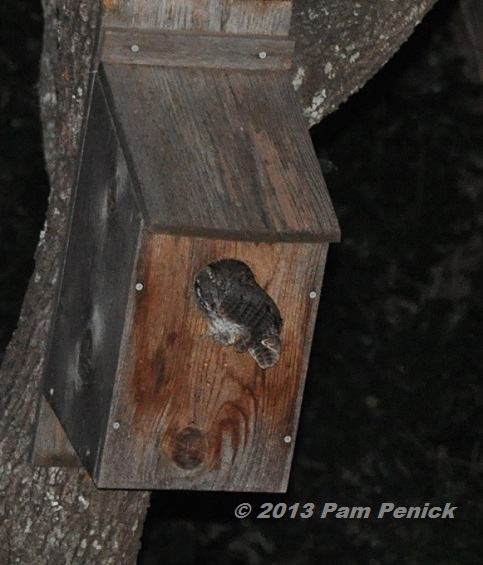 And after an unusually patient stake-out (for me), I caught a single image of either mama or papa owl feeding the chicks. Although I can't really tell which end is up — and the owls feed their young very quickly before darting into the darkness again — this is one of the parents popping into the box, to the scurrying excitement of the owlet(s) waiting inside.
The owlets will be fledging soon, I think. I hope I don't miss seeing them make their first flights. After 4 years of watching owls raise chicks in our owl box, I've yet to get a good glimpse of that transition to independence. It always seems to occur over the Memorial Day weekend, when we're busy with other activities. Do you think they plan it that way?
All material © 2006-2013 by Pam Penick for Digging. Unauthorized reproduction prohibited.