December 31st, 2006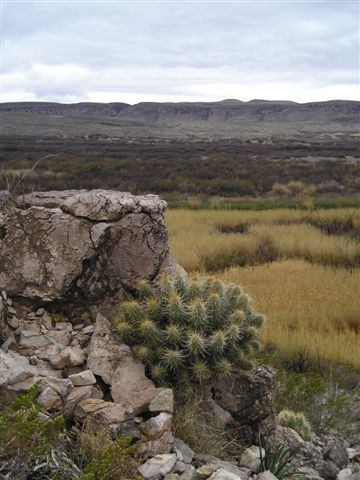 Ridge view at Big Bend. Photo by Dave and Shelley.
Over Christmas, my friends Shelley and Dave and their daughter drove 10 hours to Big Bend National Park, located in remote southwest Texas and tucked into a wide curve of the Rio Grande. Four hundred and seventy-four long, empty miles lie between Austin and Big Bend—and, remember, Austin is located pretty much in the middle of the state. It never ceases to amaze me how wide Texas is.
(Of course, Texans love to brag on this fact. From El Paso on the west to Texarkana on the east it's 794 miles, almost exactly the same distance as El Paso to Los Angeles, which is 790 miles. I suppose to Alaskans, however, that would be a mere Sunday drive.)
At any rate, Big Bend is a long way away, remote from all cities and all but a couple small towns. You have to really want to go to Big Bend. My friends' photos of the rugged beauty of far west Texas are encouraging me to make the trek someday soon.

Red cactus at Tuff Canyon. This looks like 'Santa Rita' prickly pear and ocotillo to me. Photo by Dave and Shelley.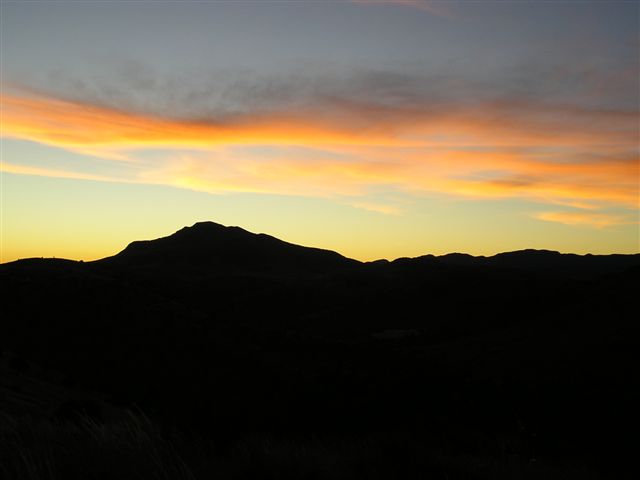 Sunset from Indian Lodge. Photo by Dave and Shelley.
Thanks, Dave and Shelley, for sharing your images of this dramatic landscape. I'll add a visit to Big Bend to my list of New Year's resolutions.