April 2nd, 2009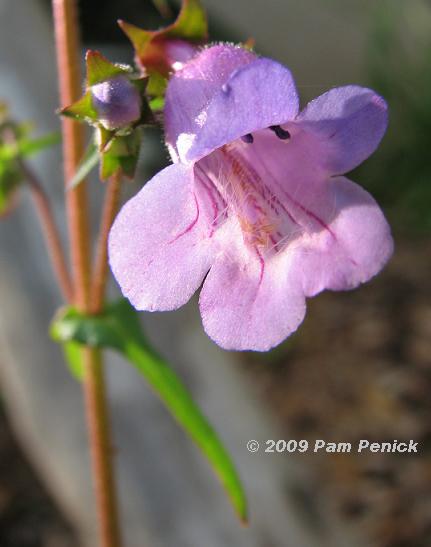 Gulf Coast penstemon ( Penstemon tenuis)
One year ago this week, thirty-seven garden bloggers from across the U.S. were converging on Austin for a first national meet-up we dubbed Garden Bloggers Spring Fling.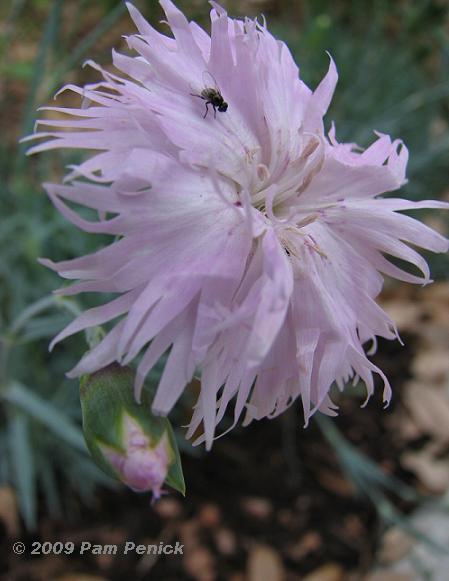 'Bath's Pink' dianthus ( Dianthus gratianopolitans 'Bath's Pink')
The first guest I met was Carol of May Dreams Gardens, whose wish to see "all those gardens of the Austin garden bloggers" had helped inspire the event. Click here for my impressions of Carol and pictures from Rock Rose Jenny's stunning early-April garden.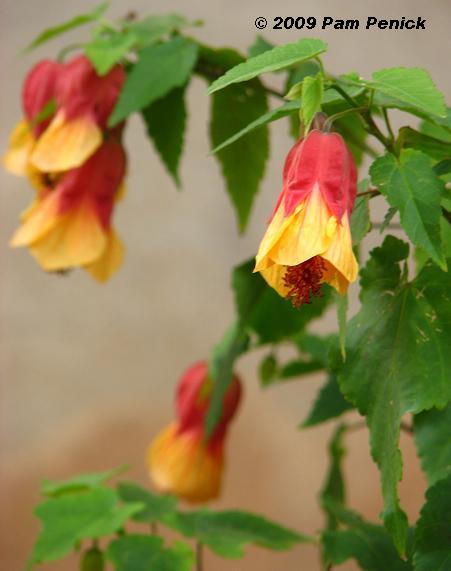 'Marilyn's Choice' abutilon
The cool, sunny, agreeable weather we've enjoyed this week is remarkably similar to the weather during last year's Spring Fling, which surprises me considering how volatile central Texas weather can be. It reminds me of the pleasant weekend spent mostly outdoors at various gardens around town, showing visitors what Austin is like and finding that we all had so much in common we couldn't stop talking for one minute. What a blast!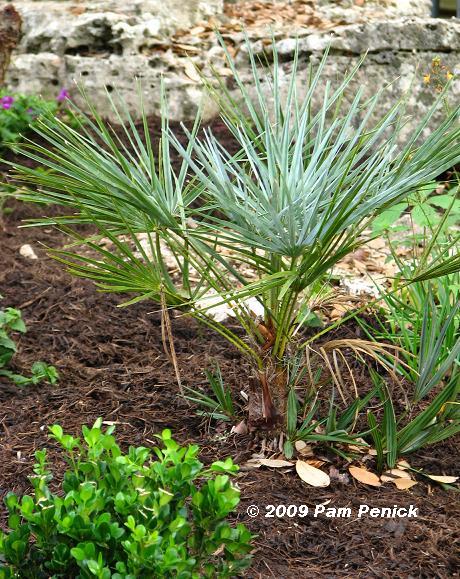 Silver Mediterranean fan palm ( Chamaerops humilis var.'cerifera')
Fast-forward one year, and it's the garden bloggers in Chicago who are working around the clock (well, I hope they're getting some sleep) to plan Chicago Spring Fling 2009. It's scheduled for the last weekend in May, and as the garden tours and social events are finalized my anticipation is growing.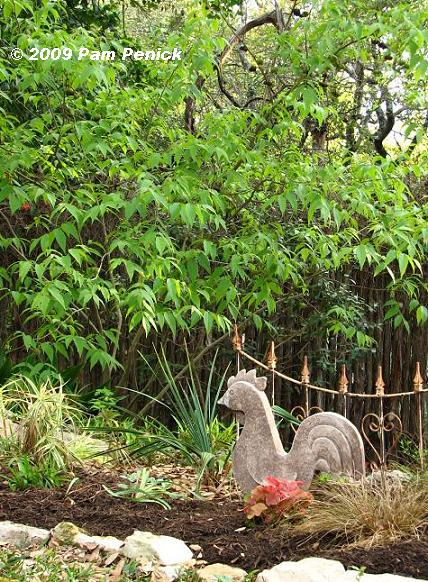 Mexican buckeye ( Ungnadia speciosa)
I look forward to reconnecting with friends made last year in Austin, and to meeting new bloggers from across the nation. Here's the Chicago Fling guest list so far—about 40 social-minded garden bloggers. Some of the names I know; others I don't yet. I sure hope I have time to meet everyone, and please let there be name tags to aid memory-challenged people like myself.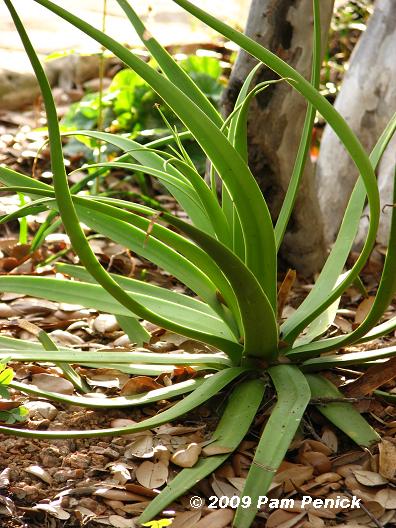 Squid agave ( Agave bracteosa)
If you're a garden blogger, are you going to be there this year?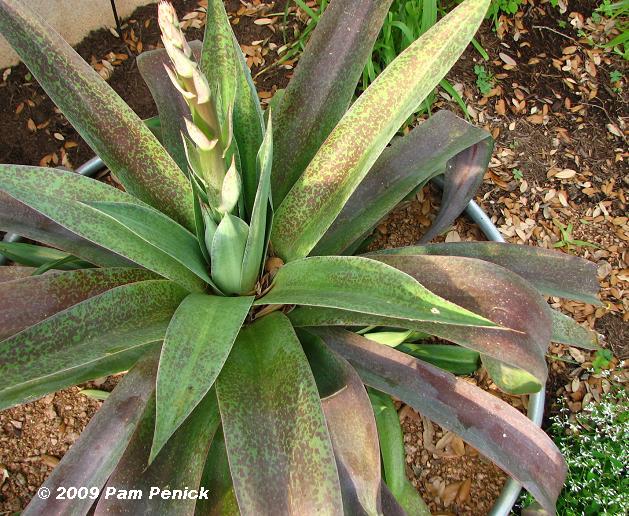 Enough fantasizing about good times to come. Back to work, but first let me show you the growing 'Macho Mocha' mangave flower stalk…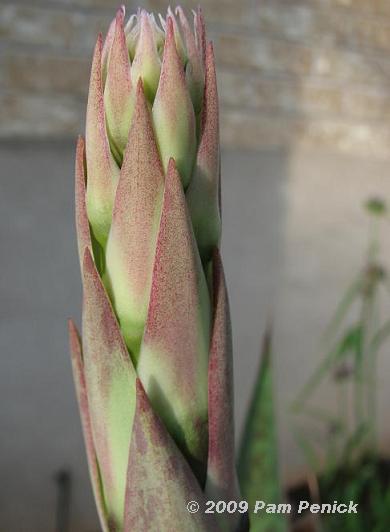 …up close and personal.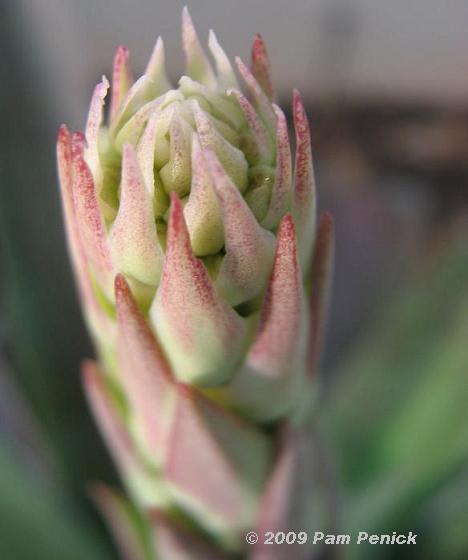 And another.
Happy April!
All material © 2006-2009 by Pam Penick for Digging. Unauthorized reproduction prohibited.