March 27th, 2013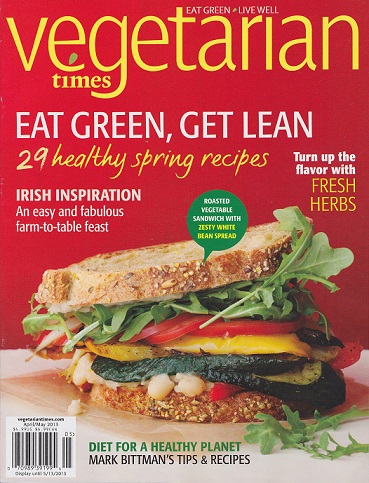 While flipping through the enticing April/May 2013 issue of Vegetarian Times magazine, which has just hit newsstands, you'll find that my book, Lawn Gone!, got a whole page of coverage in "The Buzz" on page 16!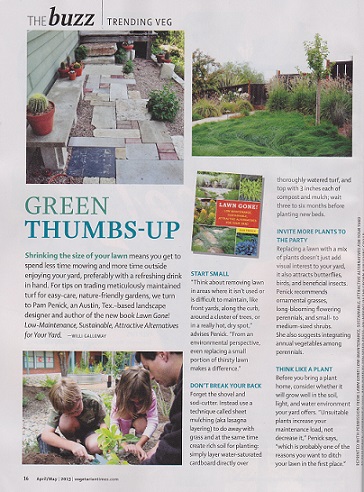 Willi Galloway, author of the popular Grow Cook Eat, interviewed me for the piece and effectively summarized key points about how to shrink your lawn. And as she reminds us, "Shrinking the size of your lawn means you get to spend less time mowing and more time outside enjoying your yard, preferably with a refreshing drink in hand." Amen to that!
All material © 2006-2013 by Pam Penick for Digging. Unauthorized reproduction prohibited.