May 19th, 2013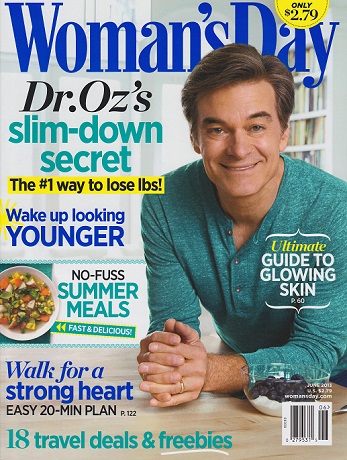 I'm always excited to see a mention of my book, Lawn Gone!, in a magazine or newspaper article, and this week there are two.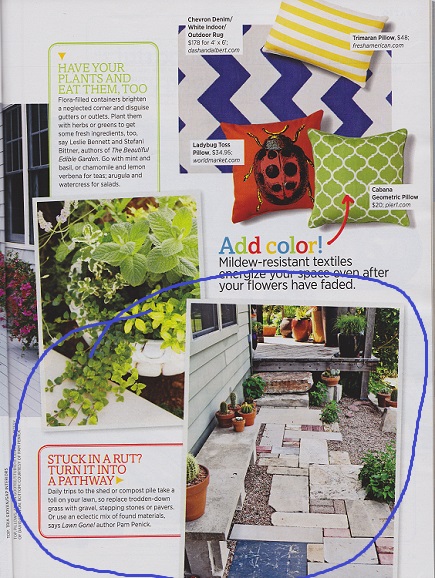 On page 41 of the June 2013 issue of Woman's Day magazine, you'll see an article about freshening up your patio garden, which references my advice in Lawn Gone! to cut down on lawn by laying paths through your garden. My photo of Tait Moring's inspiring patchwork path accompanies the tip.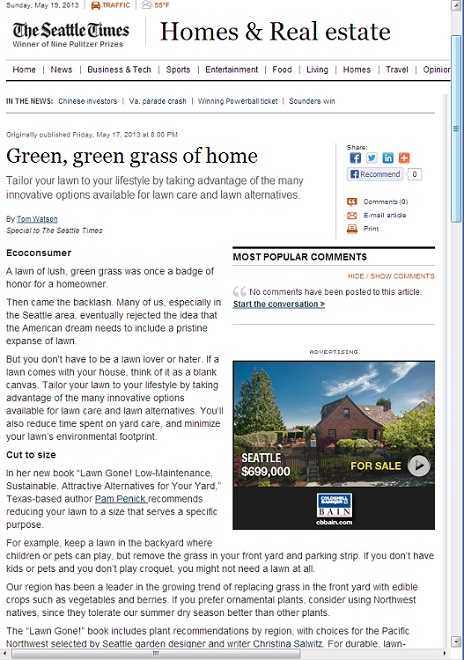 And in today's edition of the Seattle Times, in an article titled "Green, green grass of home," writer Tom Watson reminds us that even in the cool, damp climate of Seattle, homeowners are finding compelling reasons to rip out their lawns. He references Lawn Gone!'s suggestion to start with the parts of your lawn that get the least use — the parking strip or the whole front yard — and he points out that the book includes regional plant recommendations for the Pacific Northwest from Seattle's own Christina Salwitz.
All material © 2006-2013 by Pam Penick for Digging. Unauthorized reproduction prohibited.