June 3rd, 2016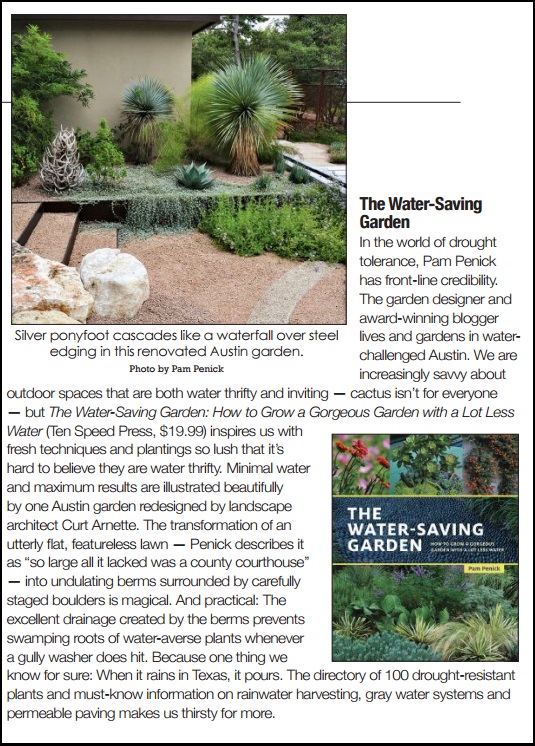 Seeing a positive review of my new book, The Water-Saving Garden, makes me so happy. After all, selling a book takes such a different skill set than writing it, and so much material competes for our limited reading time. Reviews — whether by editors in magazines and newspapers, by bloggers, or by readers on Amazon and Goodreads — help tremendously in getting the book in front of the people who can use it.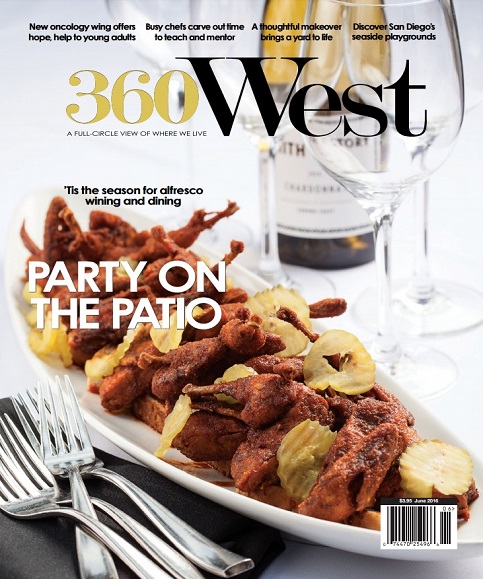 So my thanks to Fort Worth's 360 West Magazine for the review!
And huge thanks to you, dear reader, if you've liked my book enough to post a review of your own. (Here's my book's Amazon page; click the gray box under Customer Reviews to write your own.) Your time and your thoughts are appreciated.
Happy Friday, y'all!
I welcome your comments; please scroll to the end of this post to leave one. If you're reading this in a subscription email, click here to visit Digging and find the comment box at the end of each post.
All material © 2006-2016 by Pam Penick for Digging. Unauthorized reproduction prohibited.