January 1st, 2017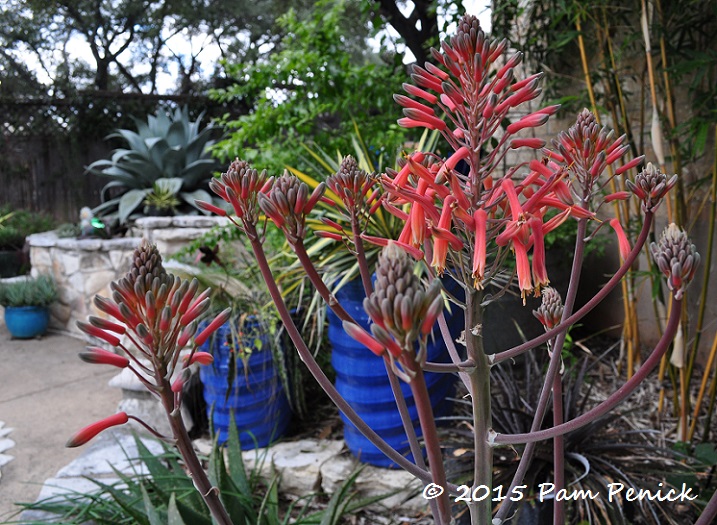 January
Happy New Year, everyone! Following Jean's example at Dig, Grow, Compost, Blog, I'm recapping 2016 with a single photo from each of the past 12 months in my garden. Poring over my old blog posts, I was reminded of the fleeting charms of the passing seasons and of how much joy I received from my garden. My resolution for 2017? To spend more time just hanging out and enjoying the garden.
Last January, the soap aloes (pictured above) sent up rosy candelabras of tubular flowers, giving hummingbirds something to come back for. On Digging I shared lore about bottle trees, along with plenty of colorful examples.
February
I celebrated the publication of my new book, The Water-Saving Garden, in February. I also marked 10 years of blogging, and the reader comments on that post still warm my heart! In the garden, Texas mountain laurel was in bloom, wafting its grape Kool-Aid fragrance.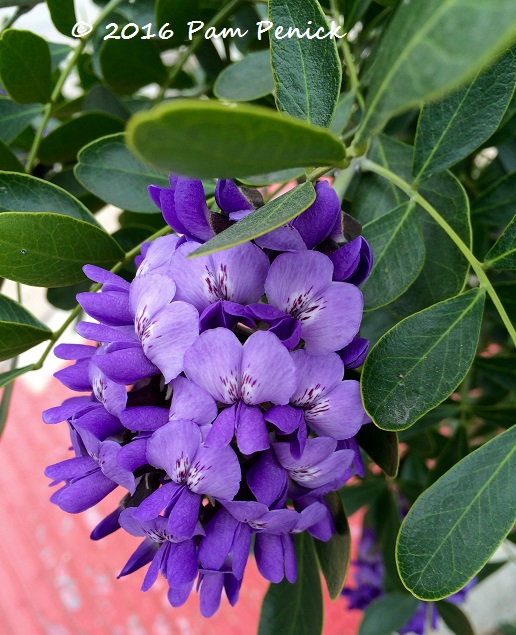 March
March ushered in the colorful wildflower season in the Hill Country, and I had fun on a wildflower safari with my mom. In my own garden, a single volunteer bluebonnet popped up along the driveway.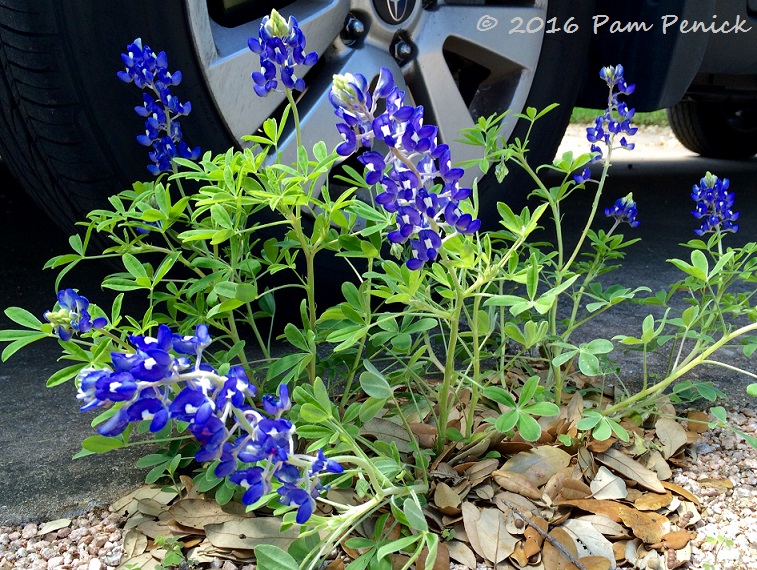 April
Wildflower season segued from blues to yellows as the weather warmed, as shown in my photos from the Wildflower Center this month. Astonishingly, I was interviewed by the Boston Globe for an article about blogging and gardening. And in my own garden, Moby, my whale's tongue agave, began growing a flower spike, heralding its eventual death, but I chose to focus on less-traumatic flowers, like ice plant.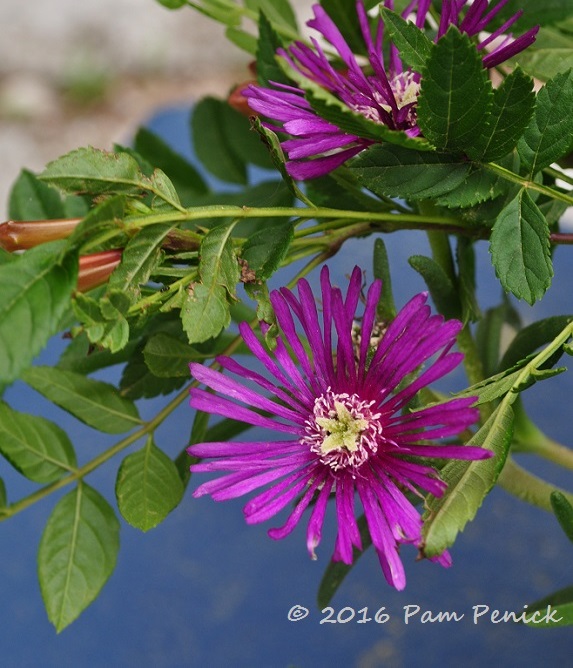 May
I dined amid wildflowers on the Field to Vase Dinner Tour, and in my garden daylilies were blooming and Moby's bloom spike had shot up to about 15 feet.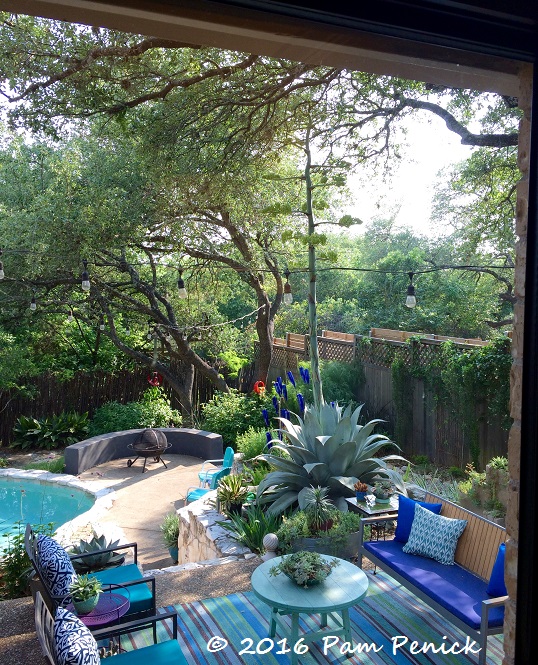 June
A garden-touring trip to the Philadelphia area took me back to Chanticleer, the most wondrous public garden I've ever seen, plus Longwood and Winterthur. Back at home, fawns were born to our neighborhood population of deer. This Bambi took up residence in the front garden for a few weeks.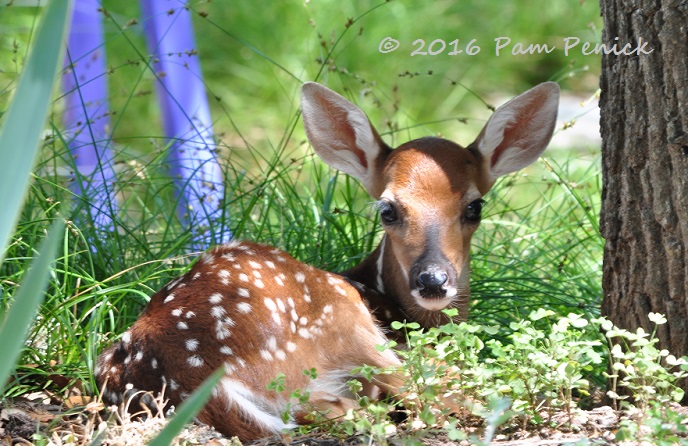 July
Minneapolis hosted the Garden Bloggers Fling, and I attended along with around 70 other bloggers, excited to see Minnesota gardens and hang out with fellow bloggers. (The Fling will be held in the Washington, DC, area this year; click for registration info.) In my own garden, the stock-tank pond and pool made bearable the summer heat.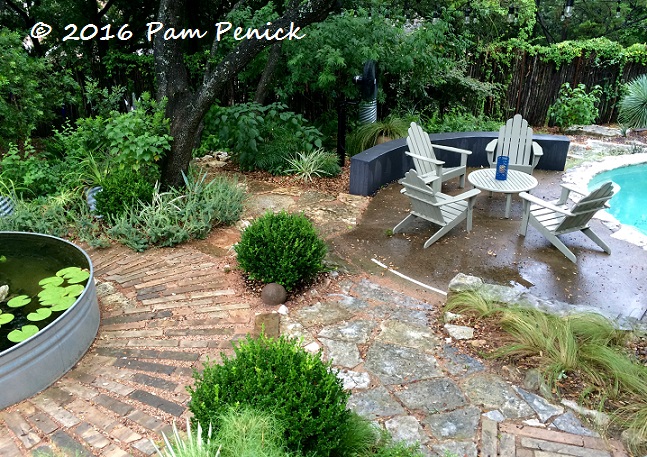 August
Our family road-tripped through Santa Fe on the way to Colorado, and I visited Santa Fe Botanical Garden. Back at home, the container pond was abloom with jewel-like waterlilies.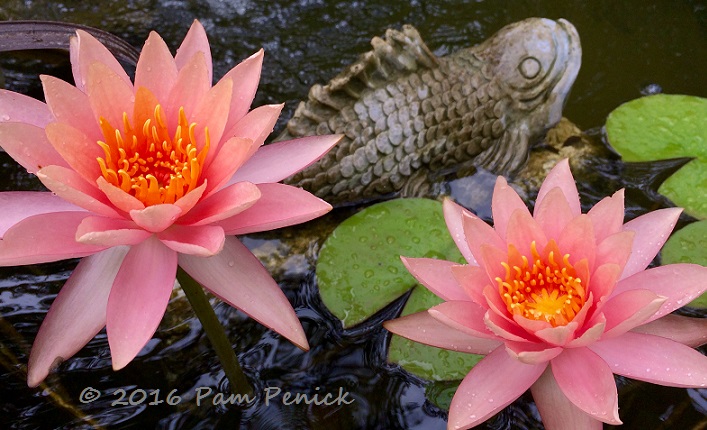 September
With the first fall rains, oxblood lilies popped up. Meanwhile Moby had finished blooming and was dying an ugly death, so I removed it but saved its bloom stalk and potted up its bulbils.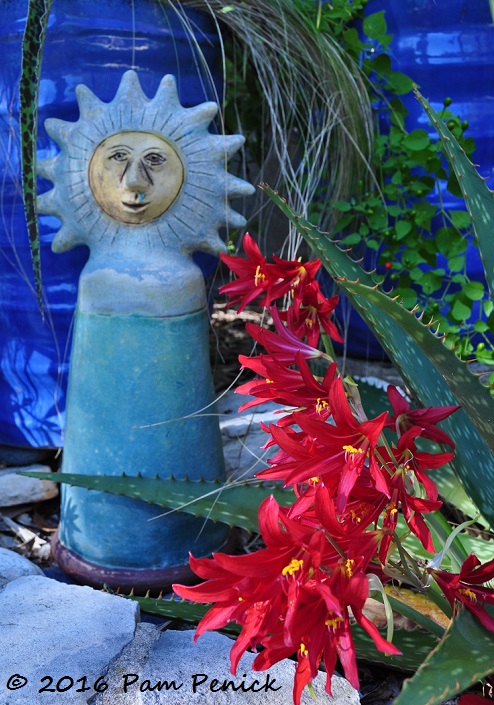 October
My garden and I appeared on Central Texas Gardener TV show this month, which was fun. I also gave a talk at Quinta Mazatlan in McAllen, on the Mexican border, and toured the gardens there. At home, I took consolation for Moby's loss in a beautiful whale's tongue agave I planted for my neighbor a few years ago, in a bed that borders my own garden.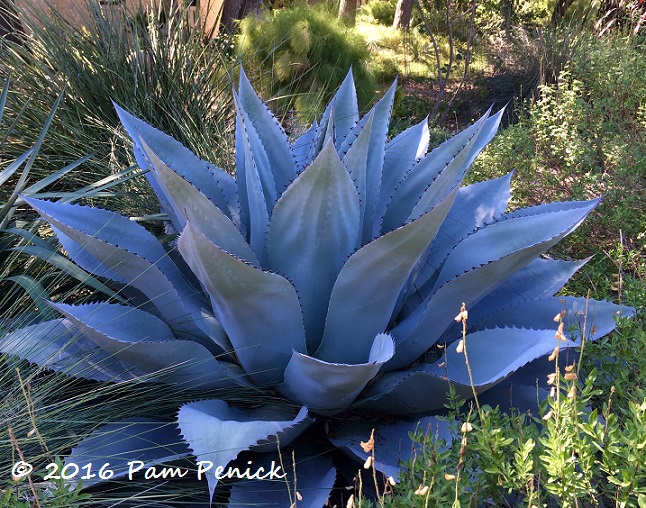 November
Fall is my favorite season for nature walks, and I explored Lady Bird Lake's trails and Bull Creek. At home, pleasant weather encouraged me to spend more time in the garden.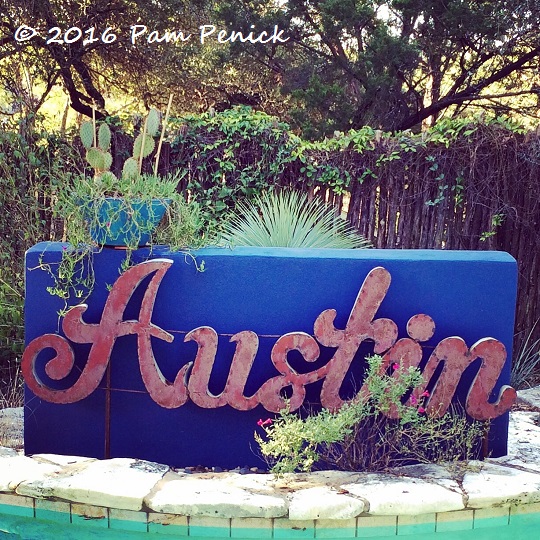 December
The Japanese maple put on a good show, glowing red along with holiday decor. A few weeks later we had to take down a diseased tree, which was hard.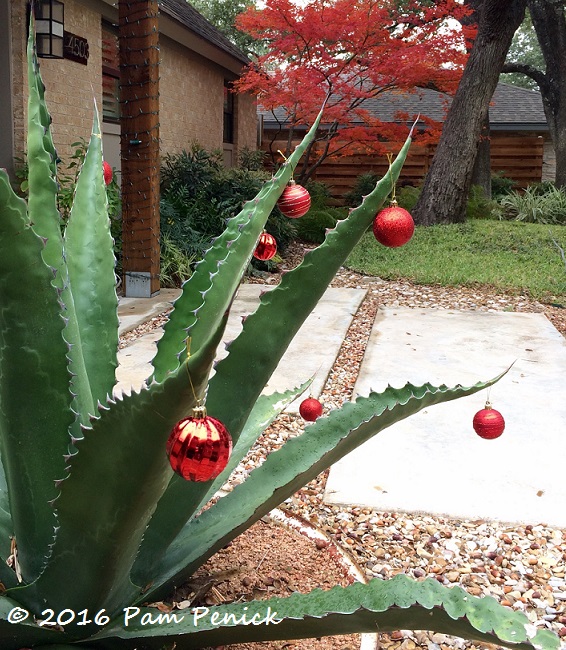 And that's my year in the garden! Thank you for coming along for the ride. I look forward to the garden's seasonal changes in the year to come, as well as making a few changes of my own, continually trying to improve my little patch of dirt. Here's hoping you have a happy New Year and that 2017 treats you well!
I welcome your comments; please scroll to the end of this post to leave one. If you're reading this in a subscription email, click here to visit Digging and find the comment box at the end of each post.
All material © 2006-2017 by Pam Penick for Digging. Unauthorized reproduction prohibited.