December 22nd, 2017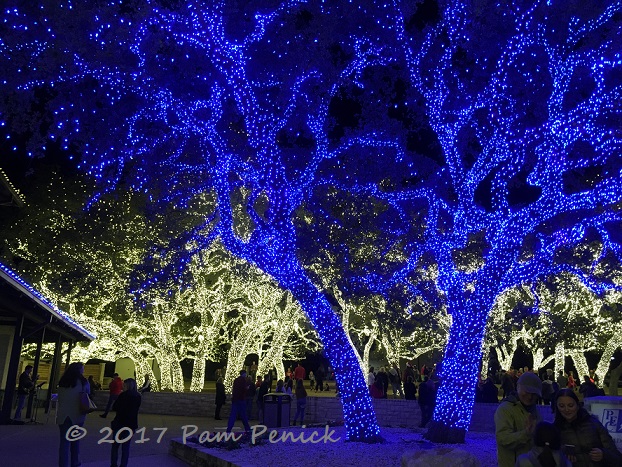 If you want to see trees made of light and a charmingly illuminated main square, go visit Johnson City, a small town of 2,000 residents, located about an hour west of Austin. Every December they turn their town into a beautiful spectacle of light — called Lights Spectacular — and it's all completely free and free of traffic jams.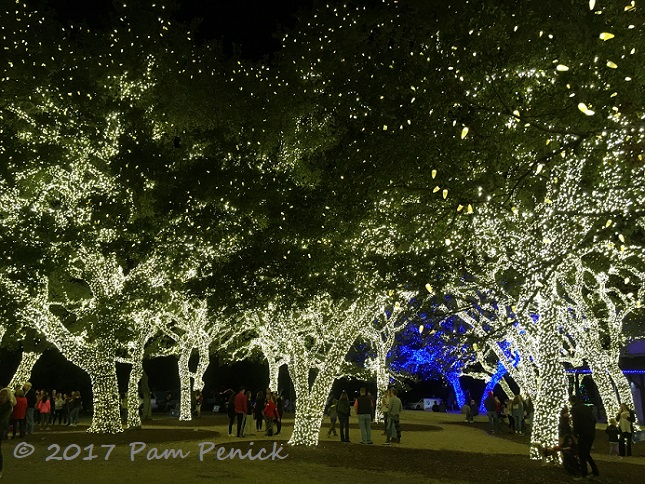 We finally escaped a monster traffic jam near downtown Austin during Wednesday rush hour, and from there it was an easy drive with Texas-style Christmas tunes playing on Sun Radio. Ever heard Kacey Musgraves's "A Willie Nice Christmas"?: May we all get higher than the angel on the top of the tree.
Ahem.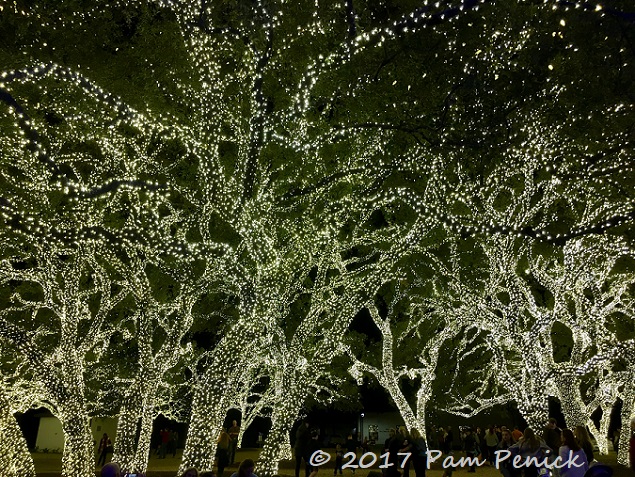 The most incredible display is at Pedernales Electric Co-op, where 1.2 million LED lights transform dozens of mature live oaks around their headquarters into branching, dazzling nebulae. Photos cannot convey how magical it is.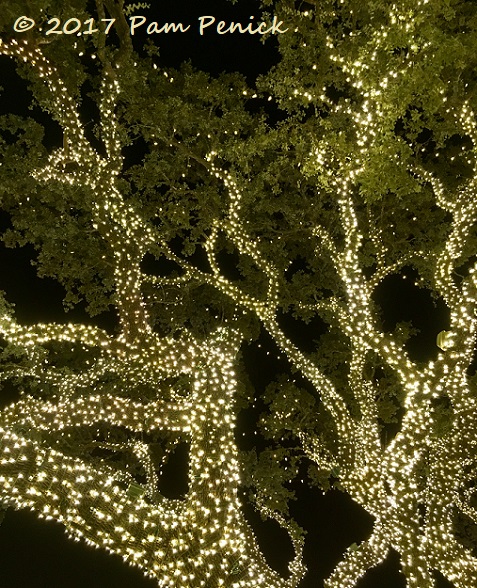 Being live oaks, the trees still have all their leathery leaves, which faintly reflect the lights, creating a cloud-like halo above the sinuous trunks.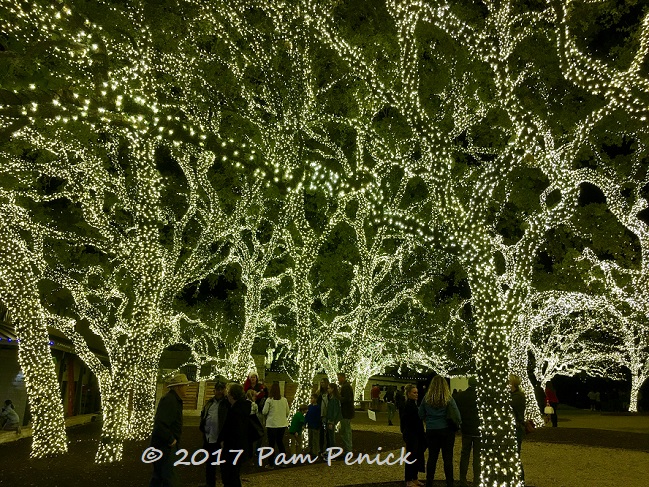 And ah, those trunks and branches and limbs of light! Each one is picked out in exquisite detail through masses of lights. Larger lights thread through the leafy canopies above.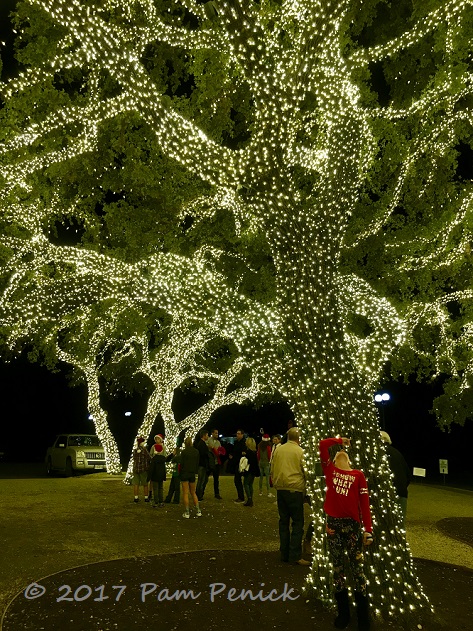 Kids run around under the lights, couples hold hands, and families gaze upward, their faces illuminated by the arboreal glow.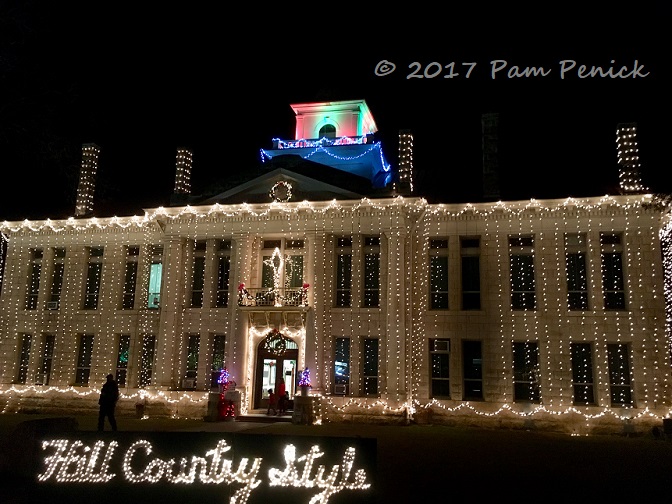 After walking around the co-op to view all the trees, we strolled a couple of blocks over to the town square to admire the waterfall effect of lights hanging from the Blanco County Courthouse.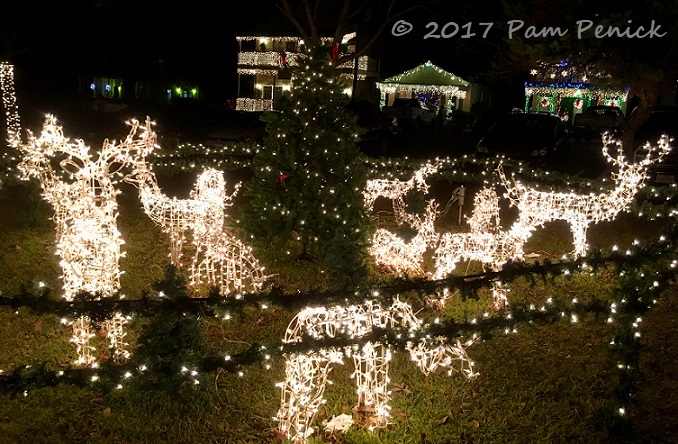 On the courthouse lawn a reindeer paddock contains Santa's herd until Christmas Eve.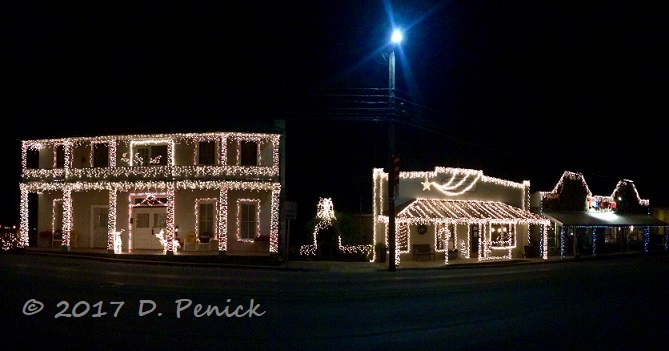 The surrounding businesses get in on the action too.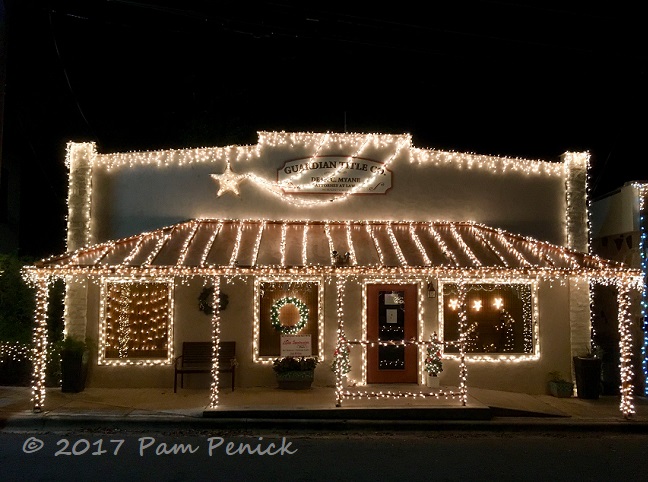 Lots of lights and plenty of small-town charm.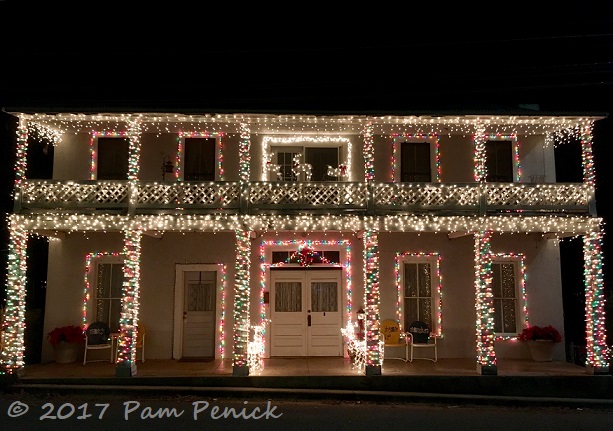 Maybe some of these are residential homes?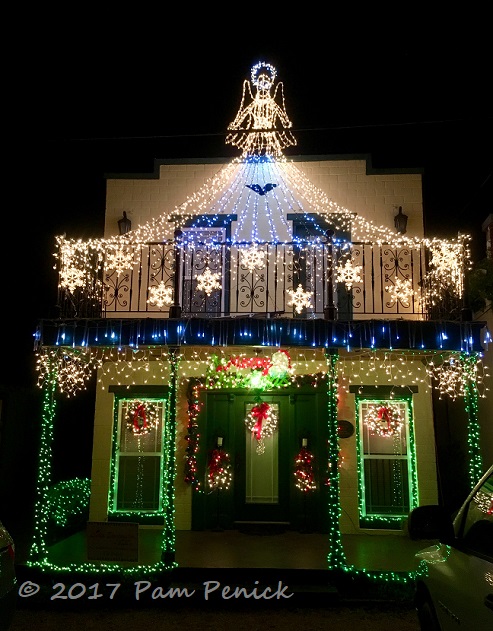 I love this one.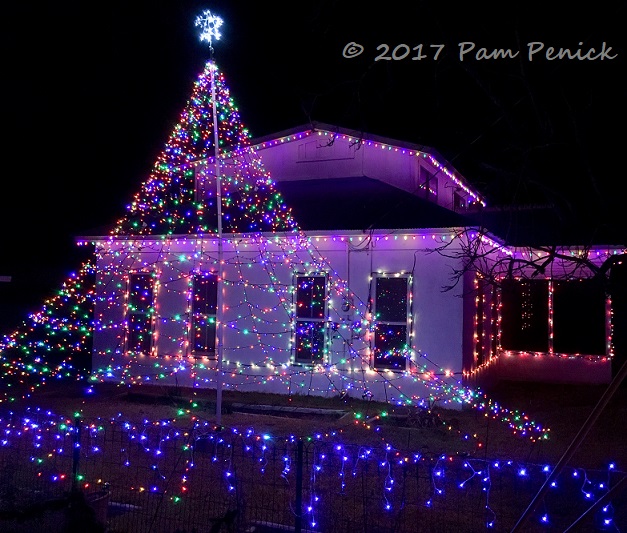 This house has its own tree of light.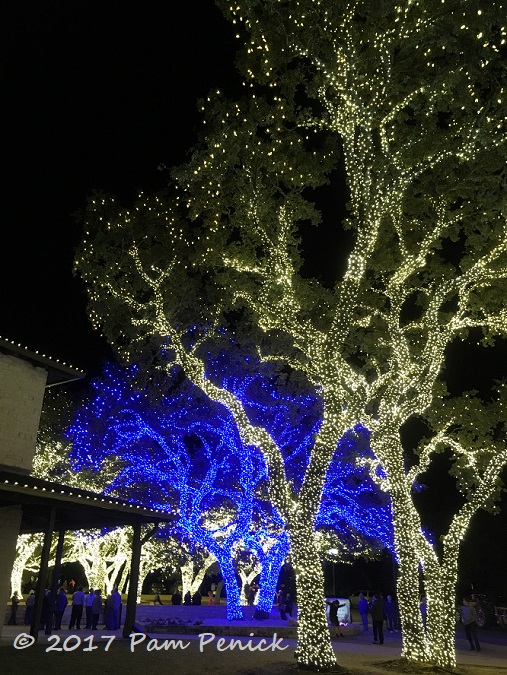 Back at the co-op, a light-adorned tractor was pulling hayriders around, and a food truck offered cups of hot chocolate. A guy playing a guitar sang Christmas carols under the trees.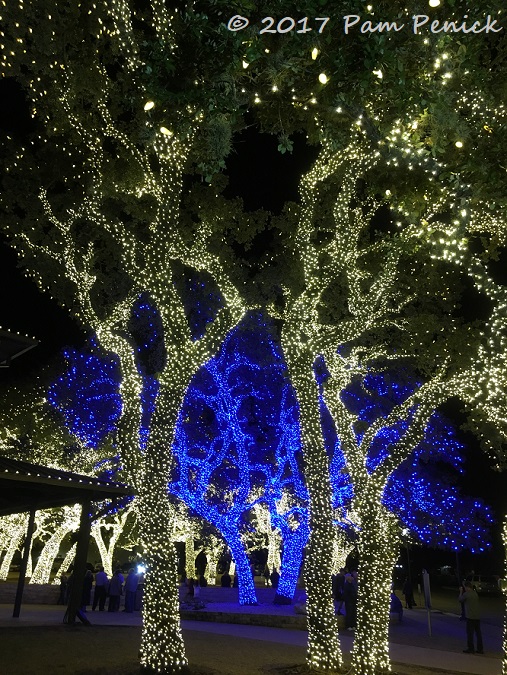 This place will take the stress out of your holiday.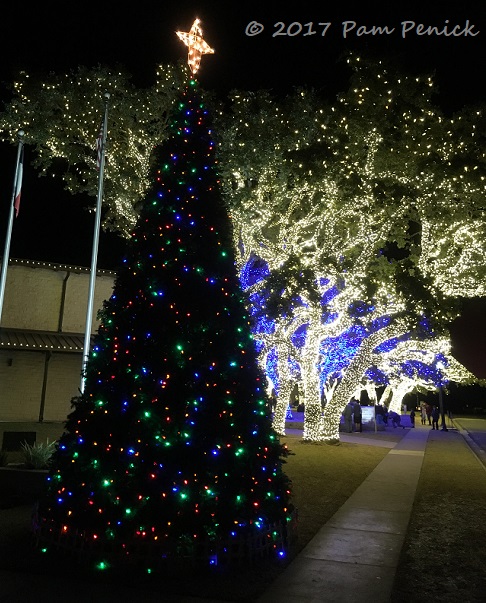 And as Kacey sings in her Willie song:
I hope you have a really
A really, really Willie nice Christmas
And Willie Happy New Year too
Have a Willie happy Hanukkah
Feliz Navidad-ukkah
A Willie happy Kwanzaa 'cause it's all the same
A Mele Kalikimaka, hey
Whatever way you wanna say
Just have yourself a
Really, really, really
A really, really Willie nice Christmas
I welcome your comments; please scroll to the end of this post to leave one. If you're reading this in a subscription email, click here to visit Digging and find the comment box at the end of each post.
_______________________
Digging Deeper: News and Upcoming Events
Calling all garden bloggers! You're invited to register for the annual Garden Bloggers Fling tour and meetup, which will be held in Austin next May 3-6, 2018! Click this link for information about registering, and you can see our itinerary here. Space is limited, so don't delay. The 2018 Fling will be the event's 10th anniversary, which started in Austin in 2008.
Join the mailing list for Garden Spark Talks! Inspired by the idea of house concerts, I'm hosting a series of garden talks by inspiring designers and authors out of my home. Talks are limited-attendance events and generally sell out within just a few days, so join the Garden Spark email list for early notifications. Simply click this link and ask to be added.
All material © 2006-2017 by Pam Penick for Digging. Unauthorized reproduction prohibited.