June 28th, 2017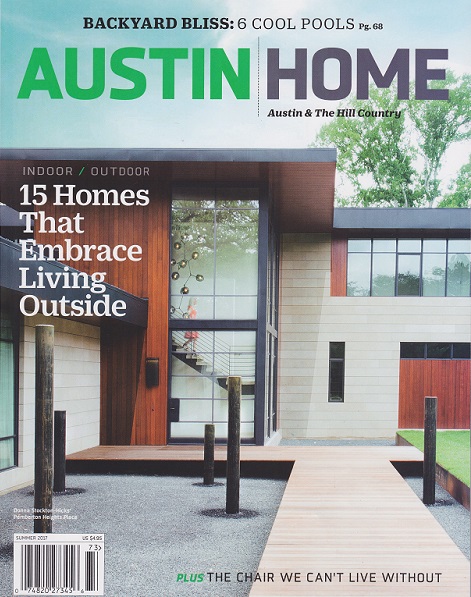 Digging has been a little quiet for the past week because I was away at the Capital Region Garden Bloggers Fling, touring public and private gardens in Washington, D.C., Maryland, and northern Virginia. But on the home front, I've been interviewed by writers at two local magazines, both of which are on newsstands now.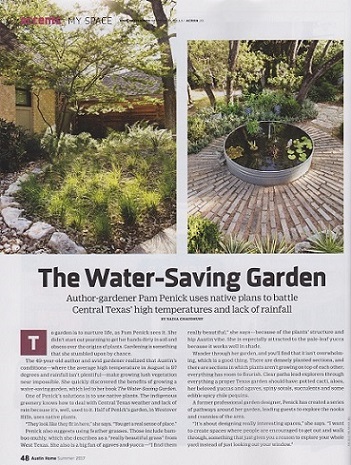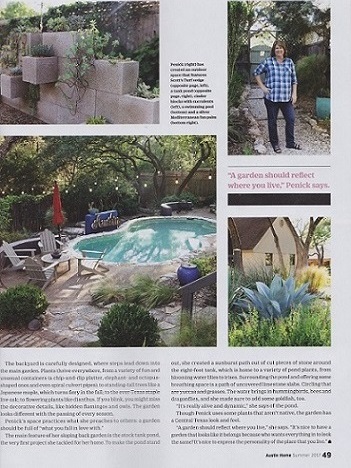 In the Summer 2017 issue of Austin Home, my garden is featured on pages 48-49 in an article titled "The Water-Saving Garden," which is about my efforts to grow a more water-thrifty garden using native and adapted plants. My thanks to writer Nadia Chaudhury and editor Gene Menez for including me and mentioning my book The Water-Saving Garden in the issue.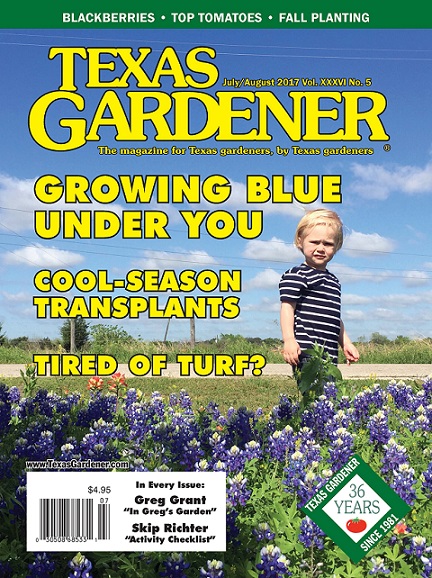 And in the July/August 2017 issue of Texas Gardener, I'm interviewed about one of my favorite turf alternatives — sedge (Carex).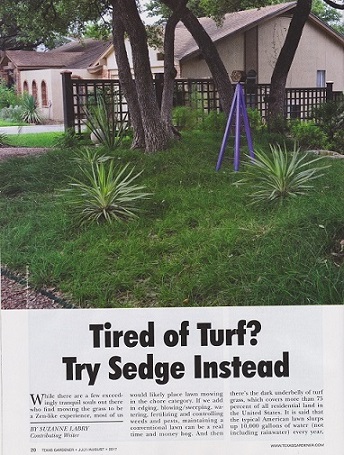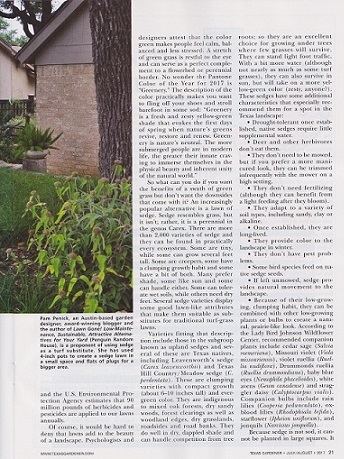 Titled "Tired of Turf? Try Sedge Instead," the article suggests planting sedge in place of a thirsty, chemical-dependent lawn. Regular readers may recognize my photo of my front-yard sedge "lawn." My thanks to writer Suzanne Labry for interviewing me and mentioning my book Lawn Gone!. By the way, this article is currently available online.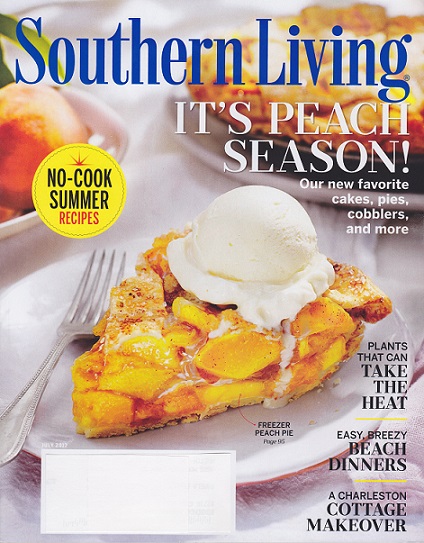 And last but not least, an Austin garden I scouted for Southern Living, and which I've also written about, appears in the magazine's July 2017 issue in an 8-page spread starting on page 78.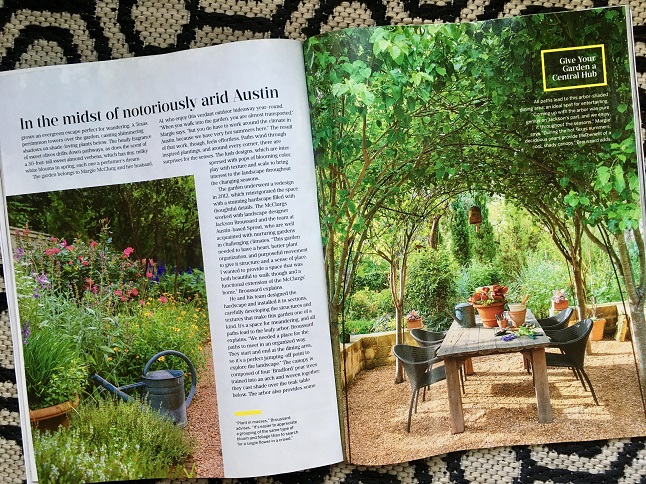 It's the garden of Margie McClurg, designed by Jackson Broussard of Sprout, and it's a real beauty!
If you're an Austin-area reader, you should be able to pick up all three magazines right now at local newsstands, including at Barnes & Noble, where I saw them today. Readers throughout Texas can find Texas Gardener, and throughout the South you can find Southern Living. And if you don't already subscribe, you should to support local gardening coverage.
I welcome your comments; please scroll to the end of this post to leave one. If you're reading this in a subscription email, click here to visit Digging and find the comment box at the end of each post.
_______________________
Digging Deeper: News and Upcoming Events
Get on the mailing list for Garden Spark Talks. Inspired by the idea of house concerts, I'm hosting a series of garden talks by talented designers and authors out of my home. Talks are limited-attendance events and generally sell out within just a few days, so join the Garden Spark email list for early notifications. Simply click this link and ask to be added.
All material © 2006-2017 by Pam Penick for Digging. Unauthorized reproduction prohibited.