September 20th, 2017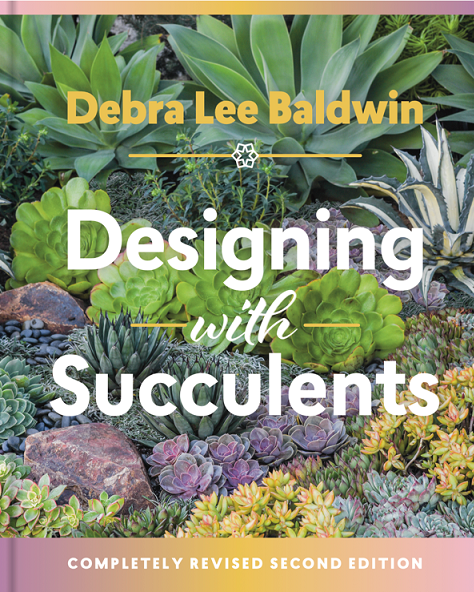 All you succulent junkies, listen up. If you love succulents or want to learn how to grow them, two newly released books by succulent-gardening trailblazers Debra Lee Baldwin and Robin Stockwell need to be at the top of your must-read list.
Let's start with Designing with Succulents by "Queen of Succulents" Debra Lee Baldwin. This is a completely revised 2nd edition of the book she published a decade ago, when succulents were just taking off as "it" plants and interest in waterwise gardens was growing, especially in drought-prone regions. I gave the 1st edition a rave review when I read it in 2009, and I just finished the revised 2nd edition (2017, Timber Press), eager to see what had changed.

Photo by Debra Lee Baldwin. Design by Steve McDearmon of Garden Rhythms.
In a word, everything. Designing with Succulents, 2nd ed., doesn't just have a new cover and an updated, photo-rich design. It also contains a trove of new information and 100 additional images. Thanks to Baldwin's expertise on succulents from propagation to design, beautiful photographs, and personable writing style, the book retains its well-deserved status as the bible for succulent gardeners.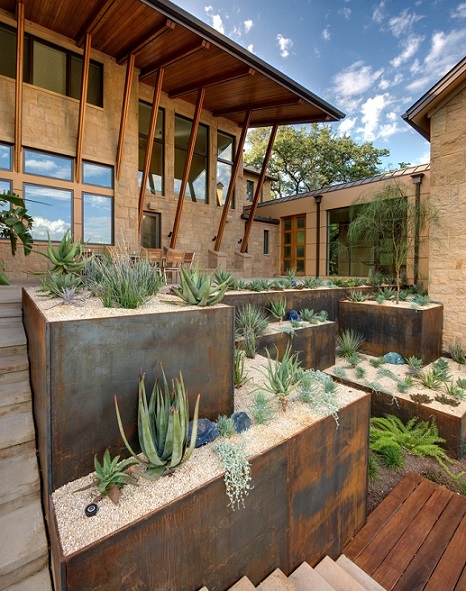 An Austin succulent garden. Photo courtesy of D-CRAIN.
I can hear you wondering: Is the book just for California gardeners and others in frost-free climates? Absolutely not. While those of us who experience winter freezes can't easily transform our entire yard into a succulent garden — although see the D-CRAIN-designed garden in the above photo for warmest-part-of-Austin inspiration — we can still grow tender succulents in pots that we bring indoors or into a greenhouse for protection in winter. I have a potted succulent collection that I enjoy from spring through late fall, and they're much easier to grow than thirsty annuals. Plus those of us in the Southwest and South can grow in the landscape plenty of succulents hardy to the upper teens or low 20sF, and Baldwin has growing info and design tips about these as well.

Photo by Kyle Short, courtesy of Debra Lee Baldwin. Design by Gabriel Frank of Gardens by Gabriel.
Aside from all the practical information, what I appreciate most about the book is the breadth of design advice — useful for any kind of garden but especially those incorporating succulents — and beautiful, wide-view (not just close-up) photos of gardens. Helpfully, in the final chapter, Baldwin also includes descriptive recommendations of 50 waterwise plants that pair well with succulents, since few of us will give over our entire gardens to these fleshy plants.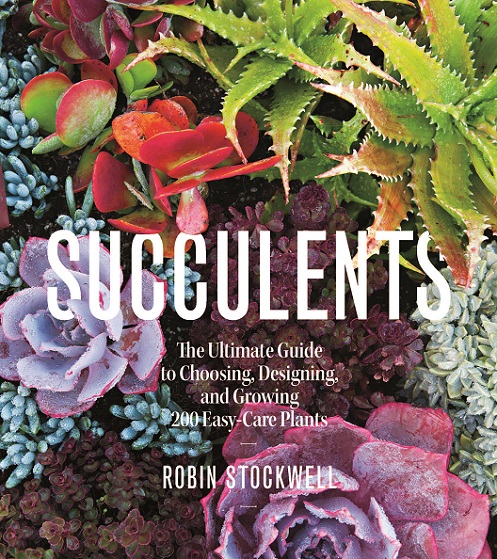 Surfer dude, former nurseryman-owner of Succulent Gardens, and most especially succulent proselytizer Robin Stockwell — aka "the Succulent Guy" (do all the succulent experts have nicknames?) — has also written an excellent book: Succulents: The Ultimate Guide to Choosing, Designing, and Growing 200 Easy-Care Plants (2017, Oxmoor House).
Stockwell brings an artistic sensibility to the use of succulents, writing:
"I thought of my nursery as a paint store, my plants as the paints, and my inventory as the palette with which to work. The designers and home gardeners who bought my plants were the artists; they chose plants as a painter does paints — for a specific garden that became their living canvas."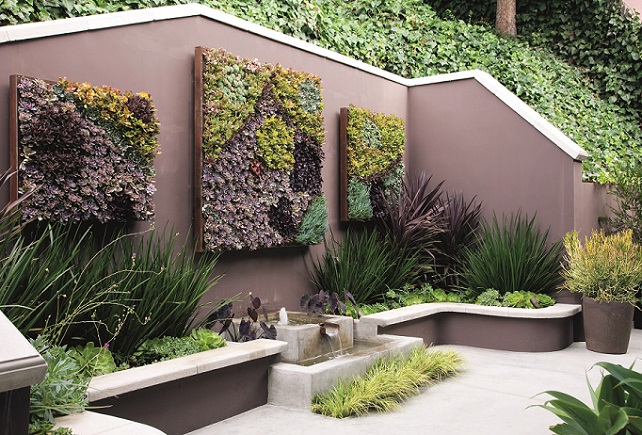 Photo courtesy of Time Inc. Books/Jennifer Cheung
While he focuses mainly on the West Coast in terms of turning one's yard into a succulent garden, Stockwell gives equal time to container gardening and even DIY projects involving succulents, which one can achieve no matter where you live — putting that artistic appreciation of succulents to good use.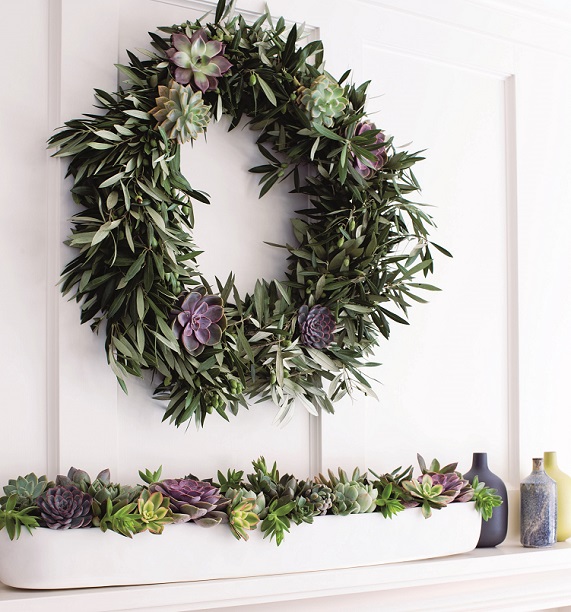 Photo courtesy of Time Inc. Books/Thomas J. Story
He shows the many ways succulents can be used for temporary adornment, including in succulent wreaths, hair ornaments, cake garlands, gift toppers, planted beach rocks and driftwood, green-roof birdhouses, succulent-topped pumpkins for table centerpieces, and more, offering handy tips on creating these yourself.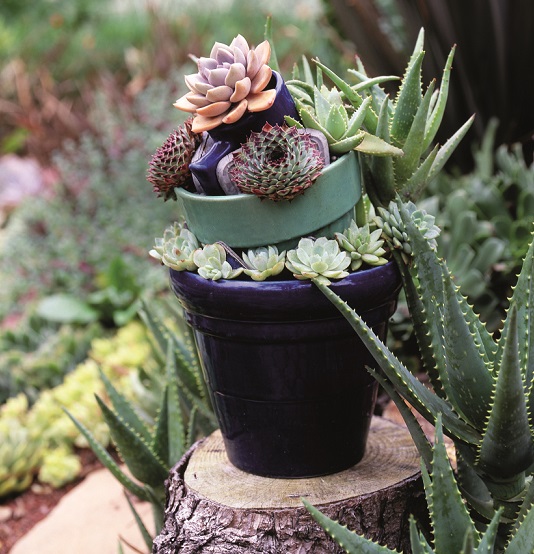 Photo courtesy of Time Inc. Books/Marion Brenner
Creative succulent containers, like this arrangement of stacked pots, are fun and simple even for beginner succulent gardeners.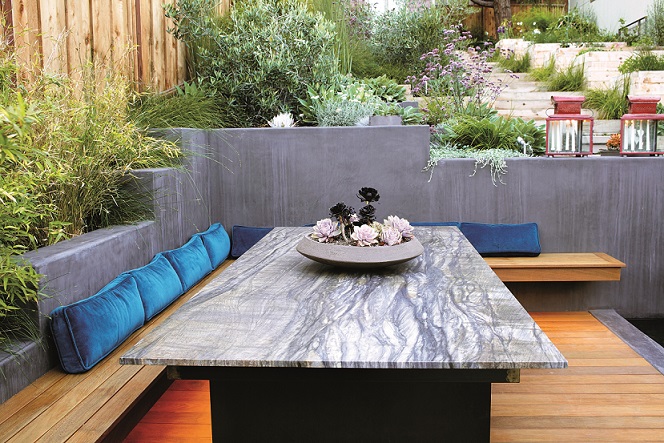 Photo courtesy of Time Inc. Books/Caitlin Atkinson
My only quibble with the book is that some (maybe all?) of the garden profiles that appear throughout the book have previously appeared in Sunset publications. It gave me a sense of déjà vu: hadn't I read about these gardens before, literally word for word, and seen these photos? It was only then I noticed that Sunset garden editor Kathleen Norris Brenzel is credited on the title page, although not on the cover. I suspect these portions of the book are hers. While the repackaging surprised me, the garden profiles do nicely illustrate how to design with succulents, and most of them were fresh enough for me to enjoy again. They also include a handy "get the look" inset, with pithy advice for translating elements of each design into your own garden.
Overall the book is eye-catching with a clean graphic design, photo details called out with arrows and inset text, and information presented in easy-to-digest short paragraphs. At the back of the book, Stockwell lists his favorite plants, each one nicely photographed, as well as care and propagation advice.
You'll savor both books, and they'll teach you everything you need to know to start growing or get better at designing with succulents. Whether you can grow them in-ground or in winter-protected pots, succulents are beautiful, addictive plants. And it's OK to feed this addiction — it's a healthy one!
Disclosure: Timber Press sent me a copy of Designing with Succulents and Oxmoor House sent me a copy of Succulents for review. I reviewed them at my own discretion and without any compensation. This post, as with everything at Digging, is my own personal opinion.
I welcome your comments; please scroll to the end of this post to leave one. If you're reading this in a subscription email, click here to visit Digging and find the comment box at the end of each post.
_______________________
Digging Deeper: News and Upcoming Events
Get ready for fall garden tours in Texas! The Garden Conservancy is sponsoring Open Days tours in Fort Worth on Oct. 8th, San Antonio on Oct. 14th, and Austin on Nov. 4th.
Get on the mailing list for Garden Spark Talks. Inspired by the idea of house concerts, I'm hosting a series of garden talks by talented designers and authors out of my home. Talks are limited-attendance events and generally sell out within just a few days, so join the Garden Spark email list for early notifications. Simply click this link and ask to be added.
All material © 2006-2017 by Pam Penick for Digging. Unauthorized reproduction prohibited.
posted in
Agaves
,
Aloes
,
Arbors
,
Books
,
Containers
,
Decor
,
Design
,
Paths
,
Succulents
,
Walls
,
Xeric plants