June 10th, 2015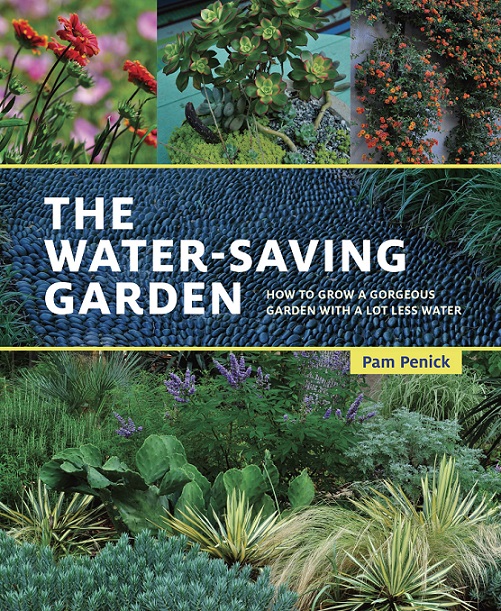 I've missed you guys! You might have noticed a quiet week here at Digging, and the reason is because I was out of the country. In Toronto, in fact, for the 8th annual Garden Bloggers Fling, which as always was jam-packed with garden visits, socializing with other bloggers from all over the U.S., Canada, and the U.K., and basking in 65- to 75-degree weather. Oh yes, it was pretty nice!
I'll be sharing my favorite Toronto gardens with you soon, but that'll have to wait until next week because my last big book deadline (photo placement and copy-edit review) is looming, and, well, that's pretty important to me. I'm excited about how The Water-Saving Garden is coming together, including — ta-da! — the book cover. Do you recognize any of those photos?
I hope you like it. I sure do! Kara, my designer at Ten Speed Press, did a great job with it and is now hard at work on the page design. I can't wait to show you more soon.
All material © 2006-2015 by Pam Penick for Digging. Unauthorized reproduction prohibited.