August 25th, 2014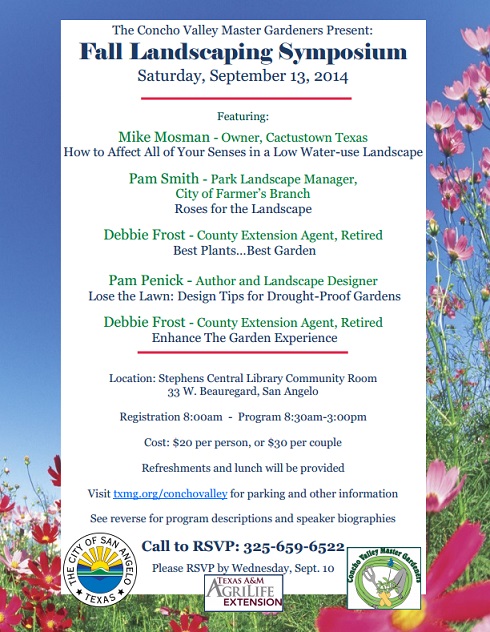 Hey, West Texans! If you live in or near San Angelo, I invite you to attend the Fall Landscaping Symposium, presented by Concho Valley Master Gardeners, on Saturday, September 13th. I'll be speaking at 12:45 pm on my favorite subject: how to design your yard with less or no lawn. Afterward I'll be selling and signing copies of my book, Lawn Gone! Low-Maintenance, Sustainable, Attractive Alternatives for Your Yard.
As the drought continues, saving water is on all our minds, and reducing a thirsty lawn is a great way to start. My talk is called Lose the Lawn: Design Tips for Drought-Proof Gardens. And here's the promo pitch:
Has your lawn turned to dust in the drought? If you ditch the lawn to save water, what do you do with an empty yard? Put down some rocks and a lonely cactus? Stop! Don't let your yard be a "zeroscape." Xeriscaping can be beautiful! Pam Penick talks about alternative design ideas for lawn-gone yards that are beautiful, less thirsty, and better for the environment.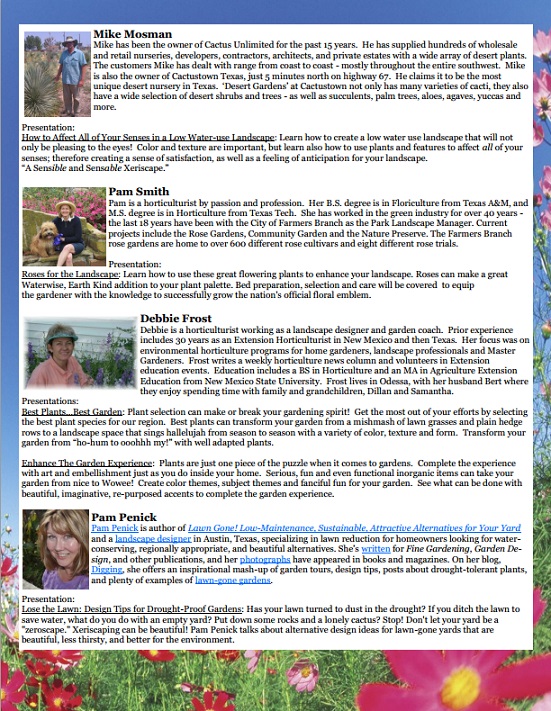 The symposium is an all-day event and includes talks by three other speakers as well. Lunch is included! Come on out and get inspired. I hope to see you there!
Location: Stephens Central Library Community Room
33 W. Beauregard, San Angelo, Texas
Time: Registration begins at 8:00 am. Program will run from 8:30 am to 3:00 pm
Cost: $20 per person or $30 per couple; refreshments and lunch will be provided
Please call to RSVP: 325-659-6522 by Wednesday, Sept. 10, to assure seating and handout materials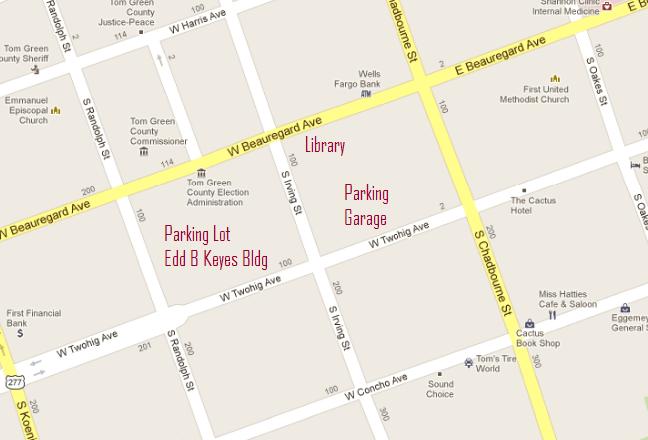 Flyer and map courtesy of Concho Valley Master Gardeners Association
All material © 2006-2014 by Pam Penick for Digging. Unauthorized reproduction prohibited.