July 22nd, 2012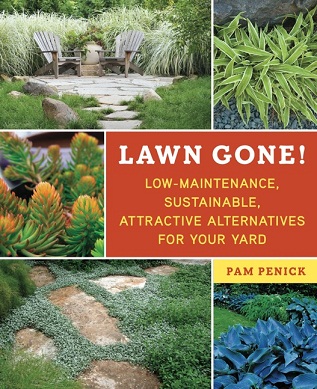 After a fall and winter of writing and compiling photos and a spring and summer of editing and proofreading, I'm thrilled to announce that my upcoming book, Lawn Gone! Low-Maintenance, Sustainable, Attractive Alternatives for Your Yard, has a beautiful cover design and is now available for pre-order. I've installed a handy app called Browse My Books on my book's Facebook page (Lawn Alternatives—please "like" it to receive book updates and alt-lawn inspiration) that lets you order directly from various outlets, including Amazon, Barnes & Noble, Books-A-Million, and others.
I can't tell you how excited I am to be on the brink of becoming a published author. And this opportunity would never have happened without YOU, dear reader—you and all who've read Digging over the years. Many thanks for your support, fellow Diggers!
Click here to pre-order Lawn Gone!
All material © 2006-2012 by Pam Penick for Digging. Unauthorized reproduction prohibited.