March 19th, 2010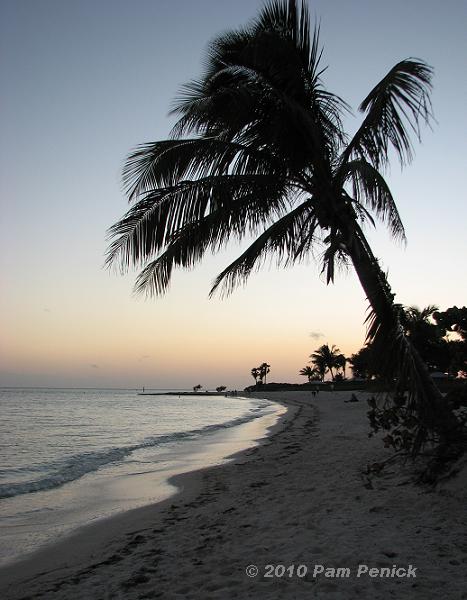 Midway in our recent road trip through the Sunshine State, we spontaneously decided to visit the Florida Keys, a series of islands extending into the Gulf of Mexico for 127 miles, traversable via the Overseas Highway and ending in Key West, the southernmost point in the continental U.S. We stayed on Marathon Key and enjoyed the crushed-coral sand, turquoise water, and palms of the beach pictured above.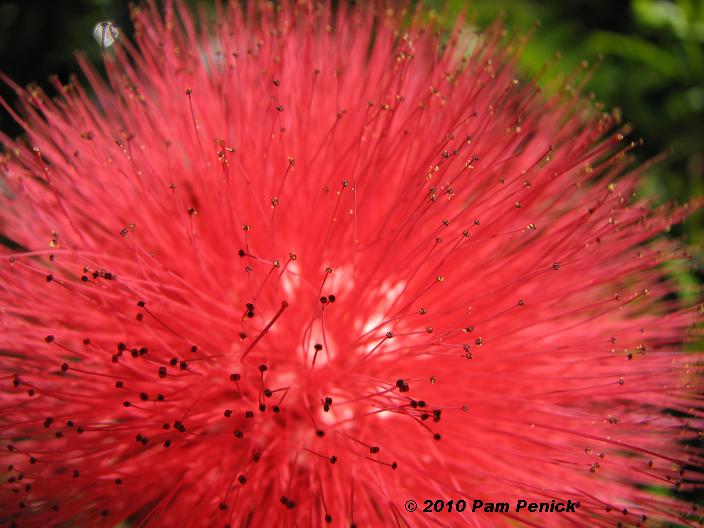 Lush vegetation and showy, vibrant flowers made the islands seem more tropical than subtropical. This is powder puff shrub (Calliandra haematocephala).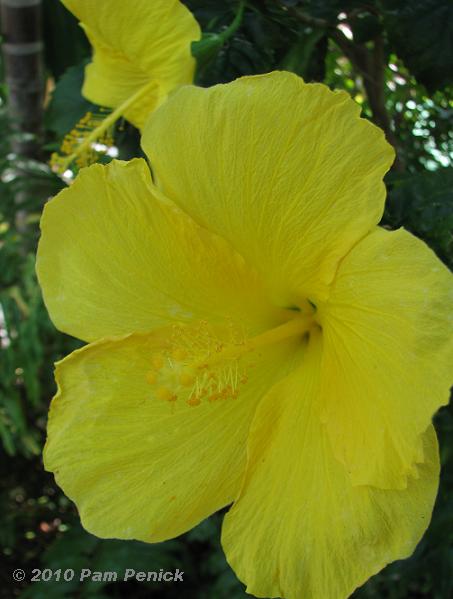 Yellow hibiscus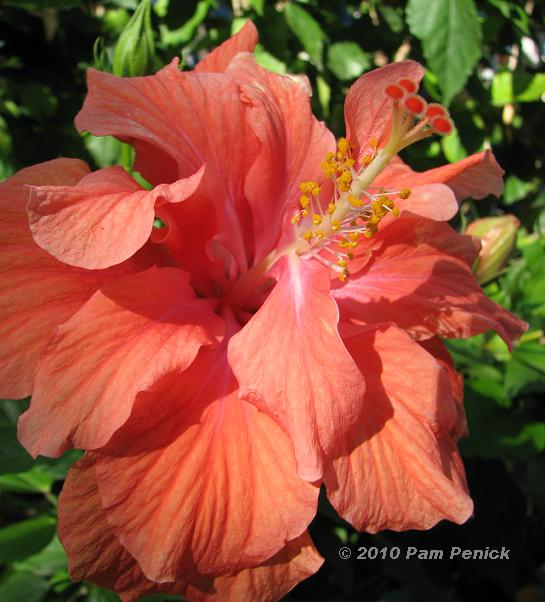 Coral hibiscus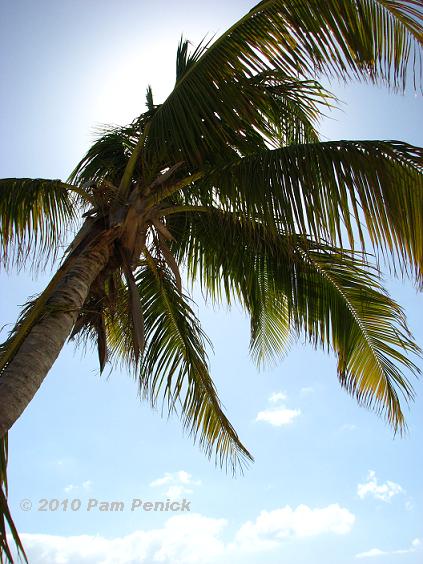 The palms were lovely too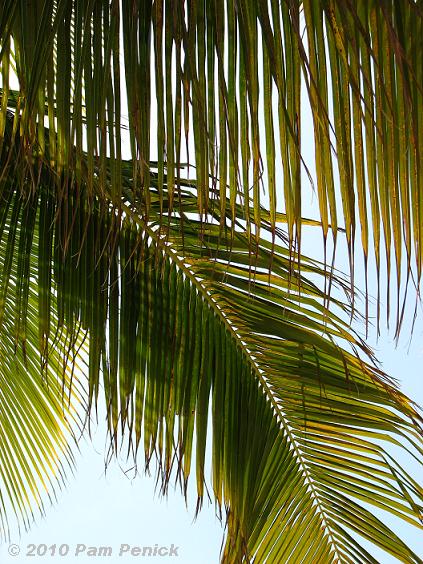 A closer look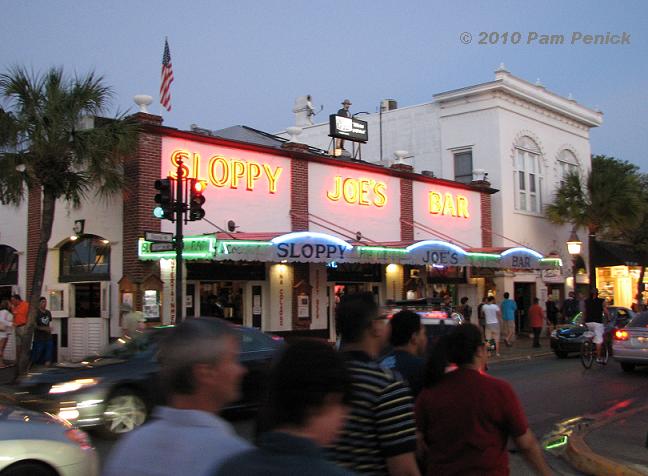 We drove all the way to the bottom of the Keys one afternoon for a sunset dinner in Key West. Afterward we strolled down Duval Street to people-watch. Sloppy Joe's Bar is one of the tourist attractions on that street; Hemingway is said to have frequented the place. The bar-strewn avenue reminded me of Austin's own 6th Street.
The Keys are beautiful, laid-back, and fun. But time was short, and after two days we headed north for Naples to see the new botanical garden there. I'll have pictures soon.
All material © 2006-2010 by Pam Penick for Digging. Unauthorized reproduction prohibited.