August 1st, 2015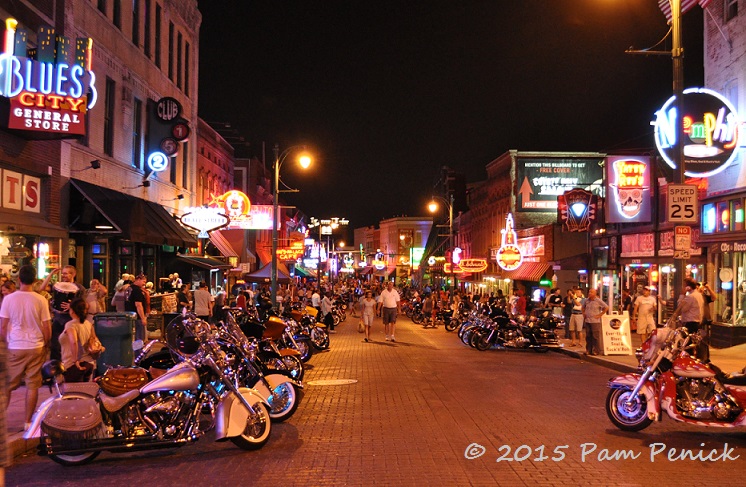 Our last stop on our cultural tour of the South (a family road trip in mid-July that began in Austin and included New Orleans, Atlanta, and Charlotte, North Carolina) was Memphis, Tennessee — Home of the Blues and the Birthplace of Rock-and-Roll. We spent two nights at the famous Peabody Hotel, within walking distance of legendary Beale Street. Having recently strolled Austin's own Sixth Street and New Orleans's Bourbon Street, we felt the boozy, bluesy, neon-splashed trifecta was now complete.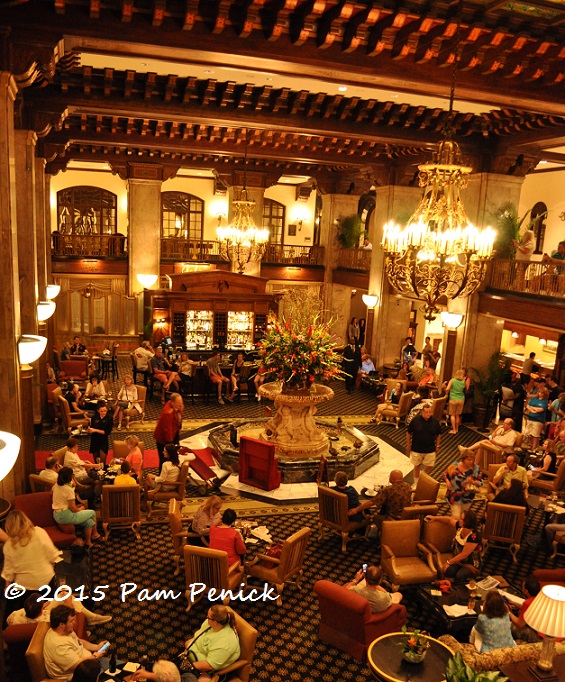 Built in 1925, the Peabody is a grand old hotel in downtown Memphis, which sits on the east bank of the mighty Mississippi River. The Peabody is famous for its ducks. Yes, ducks.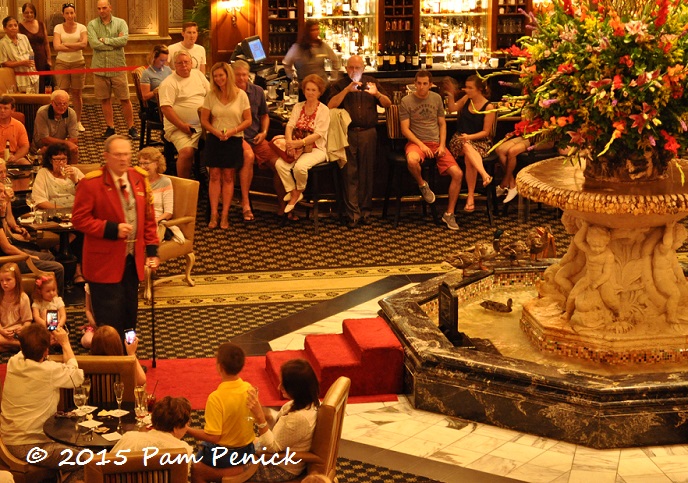 Every day at 11 am, the Peabody's duckmaster leads 5 resident mallards from their rooftop digs, down the elevator, and along a red carpet to a marble fountain in the center of the lobby. They swim all day in the fountain, or snooze on the rim, and at 5 pm the duckmaster reappears to lead to them back out.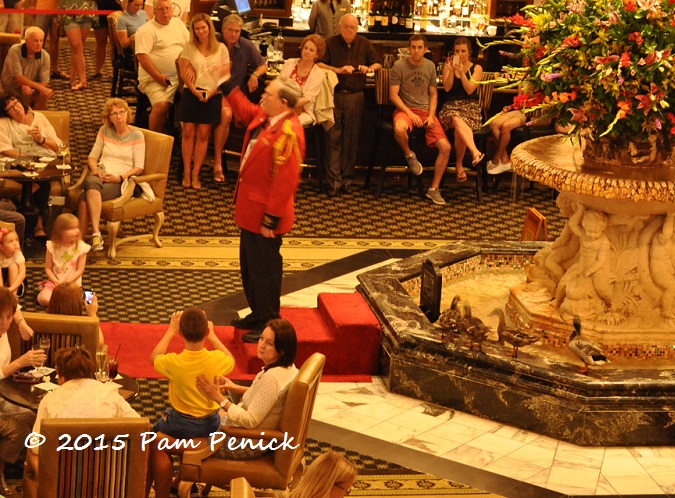 It's a highly choreographed spectacle that attracts throngs of visitors who arrive early for a good view. We arrived at 4:30 pm for the 5 pm show and had to watch from the 2nd floor gallery, but it really was fun to see. The duckmaster appeared in a smart red jacket, rolled out the red carpet, and in a ringing voice shared the ducklore: how, in the 1930s, the manager of the Peabody and his friend brought live decoys back to the hotel after a duck hunt and put them in the fountain before collapsing in bed to sleep off hangovers. How they came downstairs the next morning to find that hotel guests loved seeing the ducks in the fountain. How a former circus animal trainer offered to bring the ducks in and out every day, thereby earning the first duckmaster title, a position he served in for 50 years until his retirement in 1991.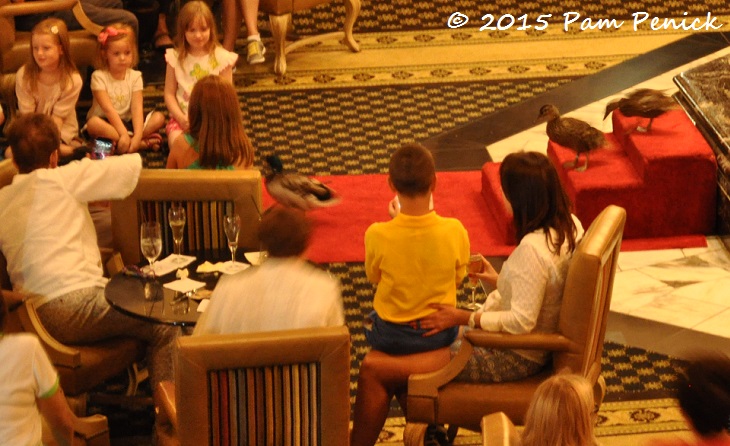 After the speech, the ducks marched in a dignified manner out of the fountain, down the red carpet, and into the elevators.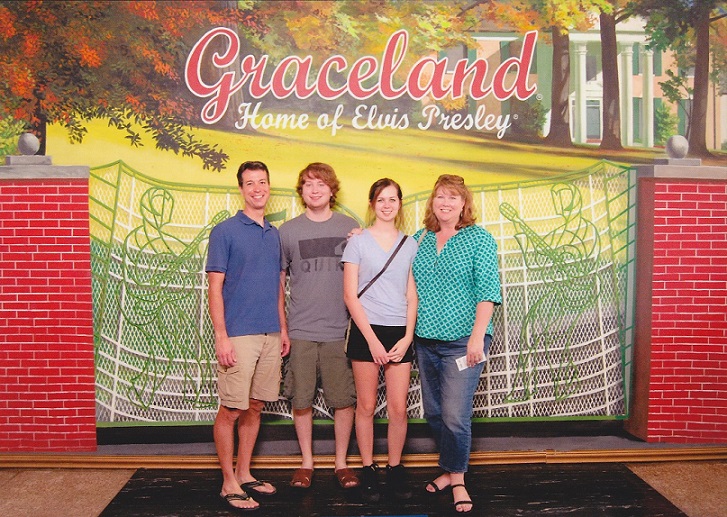 Aside from Beale Street-strolling, duck-watching, and oh-so-good rib-eating at Rendezvous we also visited Graceland, home of Elvis Presley. Here's our family at the gates of Graceland — or at least a painted facsimile. Elvis belonged to my parents' generation, and while my husband and I know his music we don't think of ourselves as Elvis fans. For our kids, Elvis is nearly unknown except as a character to dress up as at Halloween or as the patron saint at Chuy's.
Not being fans mattered not at all, it turns out. We all four enjoyed seeing Elvis's home, which included an audio tour via iPads handed out as you enter. Sure, Elvis's troubled later years and his cause of death were glossed over, but it was interesting to see his eclectically decorated, yet somehow still homey, mansion, not to mention his rhinestone-glittery costumes and all those gold and platinum records. He's a legend for a reason. If you're in Memphis, don't miss it.
I hope you've enjoyed this short travelogue of our Southern road trip. For a look back at our visit to Atlanta, where we saw a light exhibit at Atlanta Botanical Garden and the Georgia Aquarium, click here. For our visit to the Big Easy, aka New Orleans, click here.
All material © 2006-2015 by Pam Penick for Digging. Unauthorized reproduction prohibited.