August 30th, 2016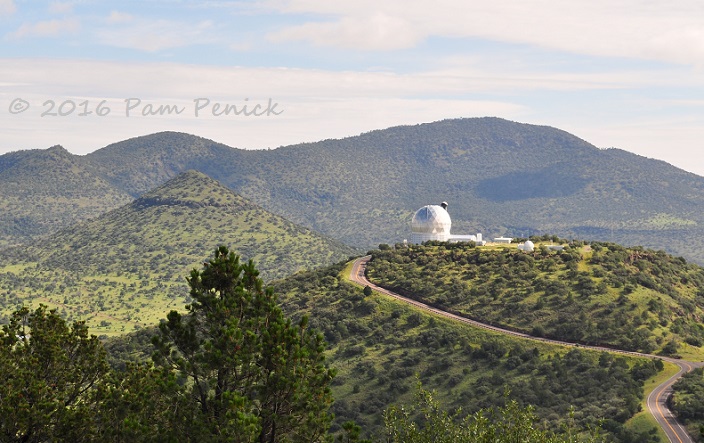 The last two days of our Southwestern road trip took us through West Texas and the surprisingly green and scenic Davis Mountains, where we visited McDonald Observatory.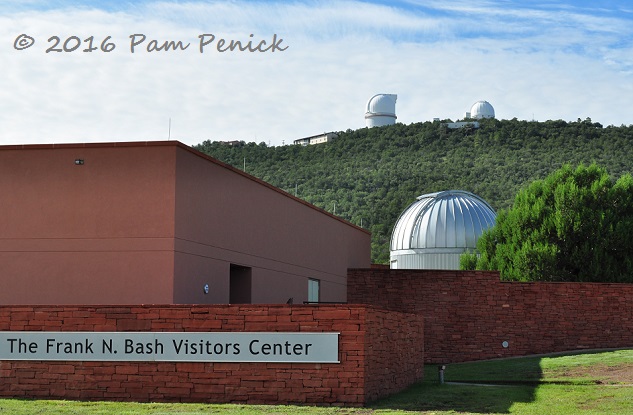 A land of big sky, low humidity, and dark nights is the perfect place for gazing at stars and planets. According to its website, McDonald Observatory, part of the University of Texas, "is one of the world's leading centers for astronomical research, teaching, and public education and outreach." It also has a nice visitors center and public programs.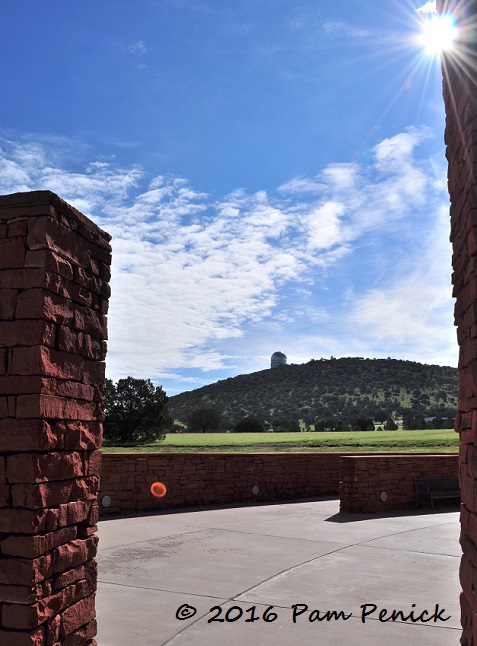 First we drove the hills around the complex, looking at the various telescopes from the outside and investigating the visitor areas inside the buildings.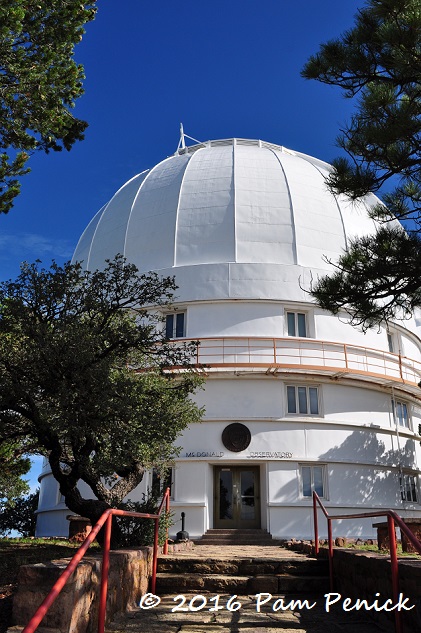 We didn't get to look through any telescopes, but we enjoyed the self-guided tour. (Guided tours area available too.)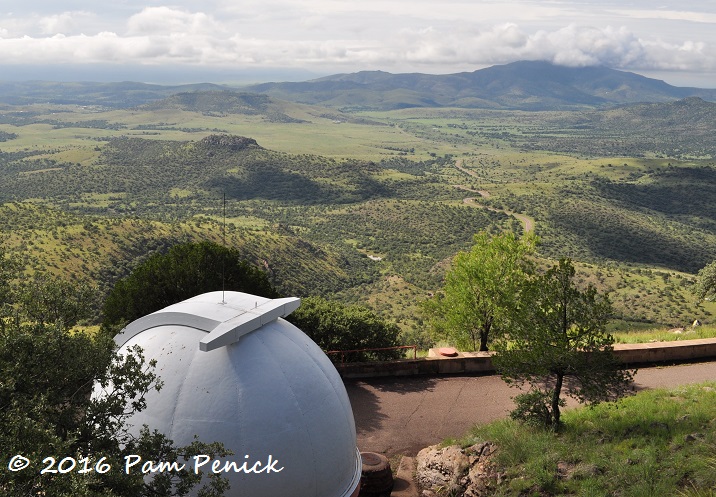 From atop the hills where the telescopes are housed, views are sweeping.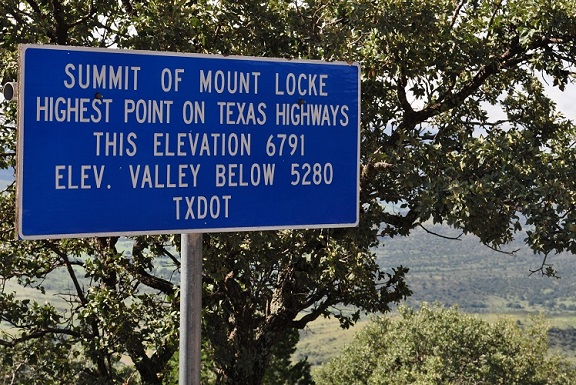 We learned that this is the highest elevation on Texas highways.

The big Hobby-Eberly Telescope is one of the world's largest optical telescopes.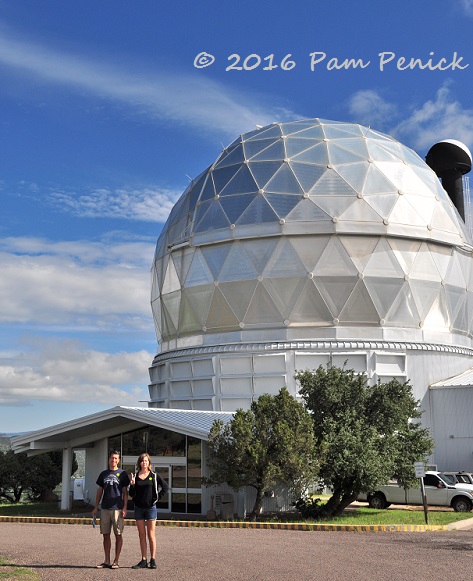 We'd originally planned to come back late that evening for one of the observatory's Star Parties, i.e., nighttime stargazing through telescopes set up on the plaza (not the big ones). But late summer is the rainy season in West Texas and skies were cloudy, plus we decided an extra day at home before school started would be good. So we only spent a couple of hours here, but all three of us found it interesting and fun.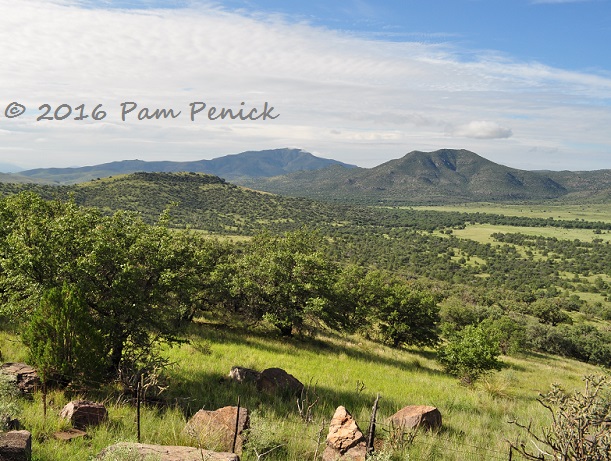 And what great views too!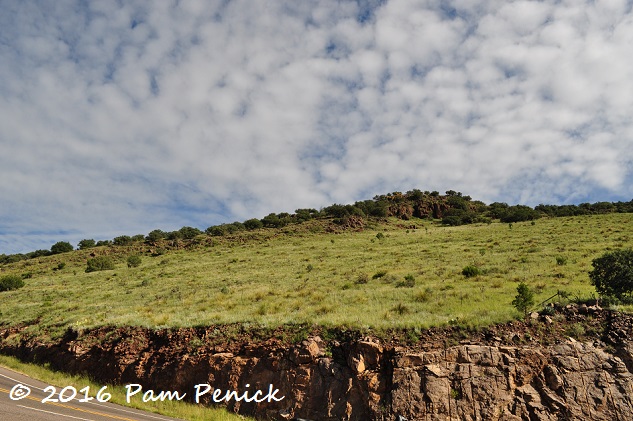 Before we headed back to Austin (a 7-hour drive), we drove part of the Davis Mountains Scenic Loop on our way to Balmorhea State Park. We simply happened upon this drive, and what a beautiful route it is.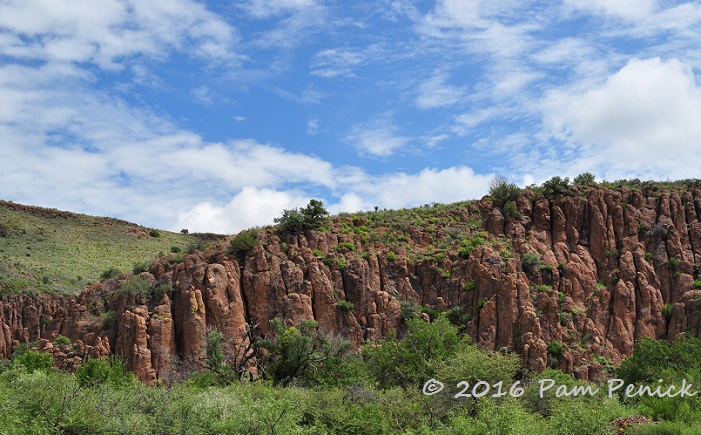 Red, finger-like stones seem to reach up from the earth…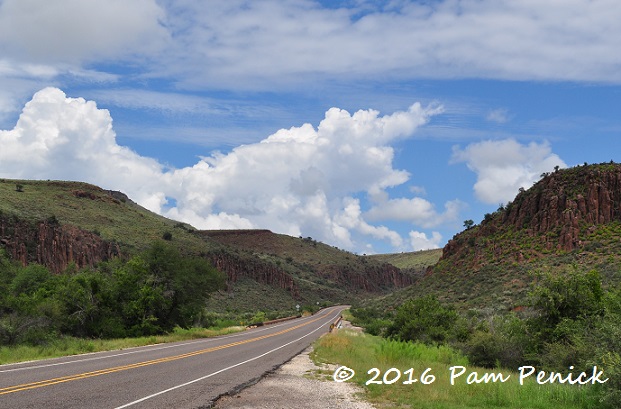 …embracing the winding road in unique formations for miles. We stopped several times to take pictures and just enjoy the view. If you're not familiar with the area, it's less than an hour away from Marfa and two hours from Big Bend National Park.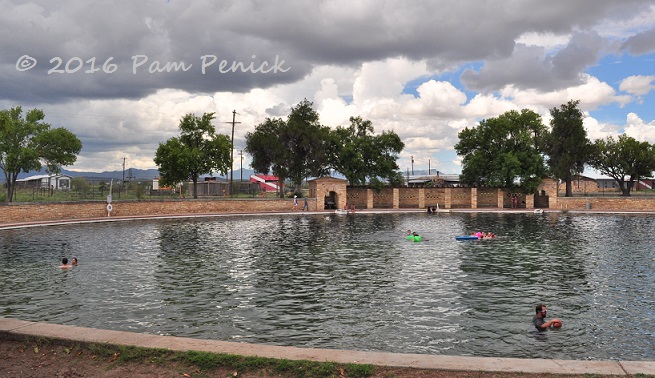 Our final stop was Balmorhea Pool, a spring-fed swimming pool incongruously located in the high desert of West Texas. Similar to Barton Springs Pool in Austin, which stays at a chilly 68-70 degrees year-round, Balmorhea is a bit warmer at 72-76 degrees. Unlike Barton Springs, Balmorhea is completely enclosed by a manmade edge, like a regular swimming pool, albeit a very large one.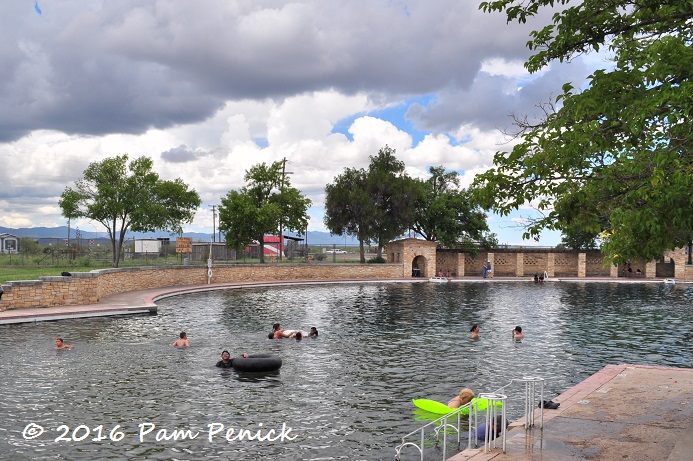 But you see fish swimming around you, algae-slick rocks line the bottom, and the depth at one end is 25 feet, so swimming there is like taking a dip in a river or lake, not a chemicalized swimming pool. It was delightful. But notice those threatening clouds. It began thundering, so we enjoyed just a quick swim before heading out.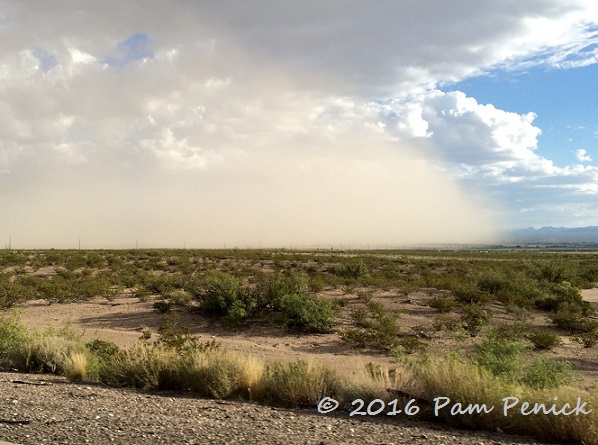 Speaking of weather, it can be dramatic in a land this open. We spotted this sandstorm (I'd never seen one before) driving into Ft. Davis the evening before. After the sand came the rain, which we saw falling in the distance, a gray sheet hung over the desert.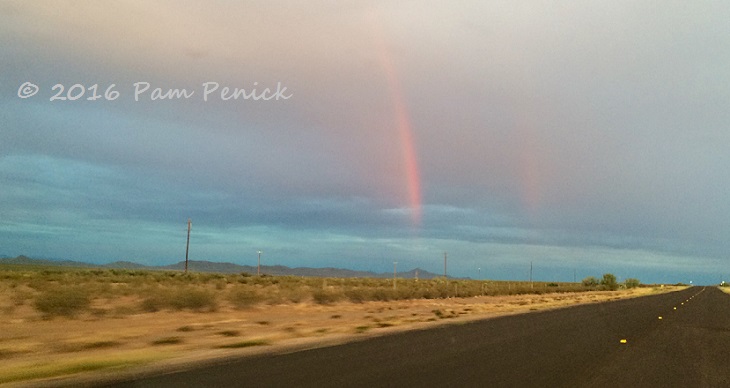 Just at sunset, a double rainbow arched over the horizon, slowly fading to a red double rainbow pointing at the mountains. What a lovely end (or almost end) to our road trip.
For a look back at our descent into Carlsbad Caverns, click here. I hope you've enjoyed my posts about our travels through West Texas, northern New Mexico, and southwestern Colorado!
I welcome your comments; please scroll to the end of this post to leave one. If you're reading this in a subscription email, click here to visit Digging and find the comment box at the end of each post.
_______________________
Digging Deeper: News and Upcoming Events
South Texans, come see me at the 2nd annual Planta Nativa festival in McAllen, Texas, on Saturday, October 22. I'll be delivering the keynote talk, "Local Heroes: Designing with Native Plants for Water-Saving Gardens," that evening. Tickets go on sale soon at Quinta Mazatlan. I hope to see you there!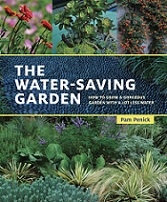 Do you review? Have you read my new book, The Water-Saving Garden? If you found it helpful or inspirational, please consider leaving a review — even just a sentence or two — on Amazon, Goodreads, or other sites. Online reviews are crucial in getting a book noticed. I really appreciate your help!
All material © 2006-2016 by Pam Penick for Digging. Unauthorized reproduction prohibited.