January 25th, 2011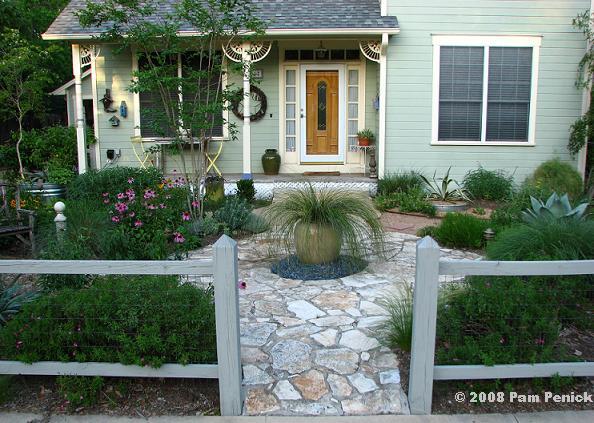 Since selling our former home last summer, I've avoided driving down our old street, fearing to see what the new owners might have done with my old garden. At best I worried it might be neglected. At worst I expected to see a water-guzzling St. Augustine lawn in place of the xeric Texas cottage garden I'd nurtured.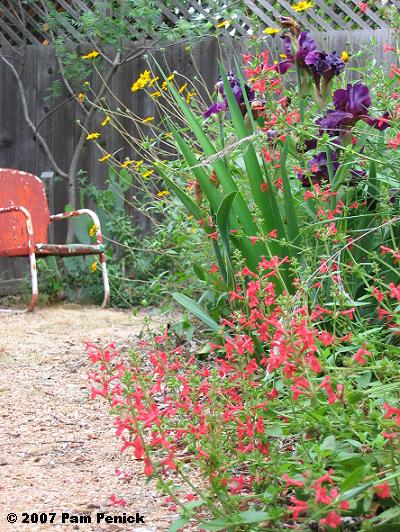 So imagine my surprise when I recently received an email from the new owner that began, "I'm hoping you can help me with my garden, which was actually your garden!" and ended, "Thank you for starting such a great yard for me to love and nourish!" How charming!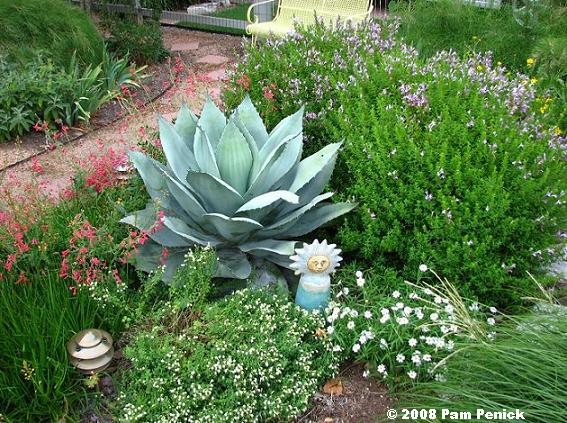 I met her and her husband yesterday and spent an hour with her ID'ing plants, explaining when to prune them, and sharing a few of the garden's stories: how I brought the spider lily bulbs from my first garden; how I toted home the cedar elm, now huge, as a baby tree in the back of my minivan; how I moved a beloved 'Whale's Tongue' agave with me to my new garden, leaving her an opening for a favorite specimen plant.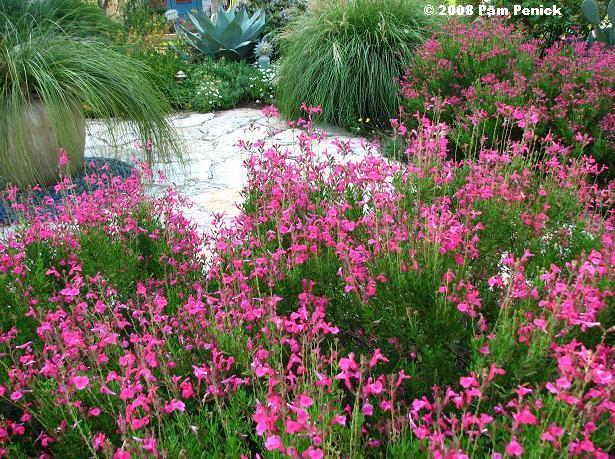 She in turn told me about watching excitedly, from the front window, as hummingbirds visited the salvias, being wowed by the statuesque 'Belinda's Dream' rose when it burst into bloom, and admiring the fossils visible in the limestone-paved courtyard. She's already changed a few things and even added a small vegetable garden, and it pleased me to see her claiming the garden as her own.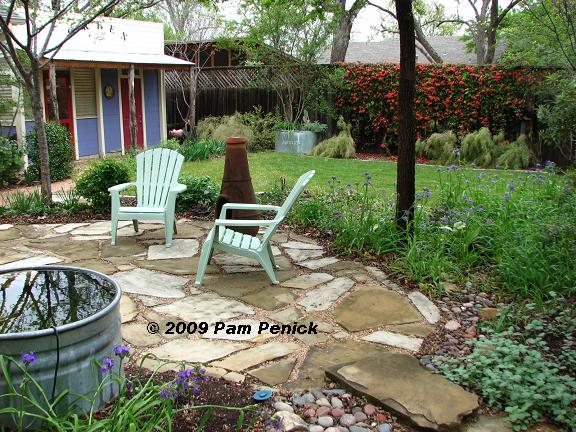 It's a happy ending—and a new beginning—for Green Hall Garden.
Note: Not to confuse anyone: these are old photos of my former garden, taken in warmer and well-groomed seasons.
All material © 2006-2011 by Pam Penick for Digging. Unauthorized reproduction prohibited.