January 23rd, 2016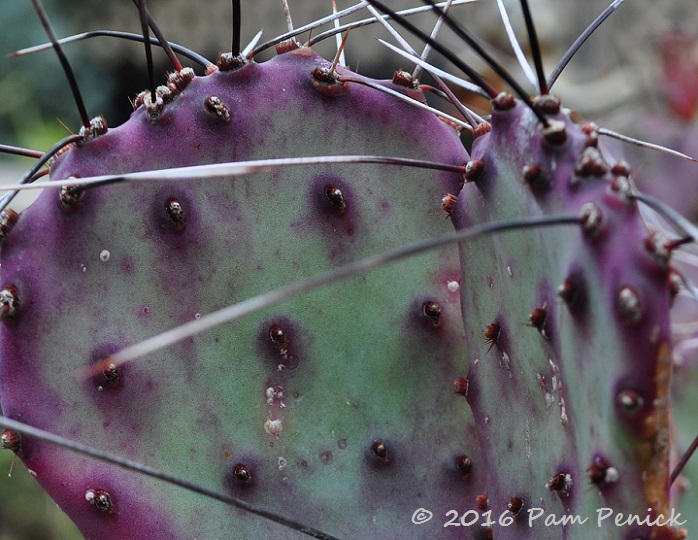 Photos of rich-purple pads on a spineless prickly pear called 'Santa Rita' sent me running to the nurseries about 10 years ago. I came home with this, a purple prickly pear I thought was 'Santa Rita' but now believe to be Opuntia macrocentra. What's the difference? Long spines, for one thing. O. macrocentra sports white spines the length of sewing needles on its upper pads.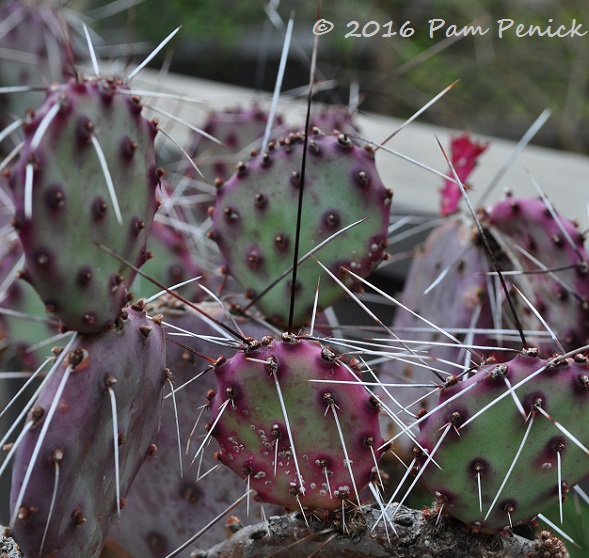 Also, its purple coloring isn't as intense or beautiful as the coveted 'Santa Rita'. Still, the colorful pads are striking, especially in winter, when the purple intensifies.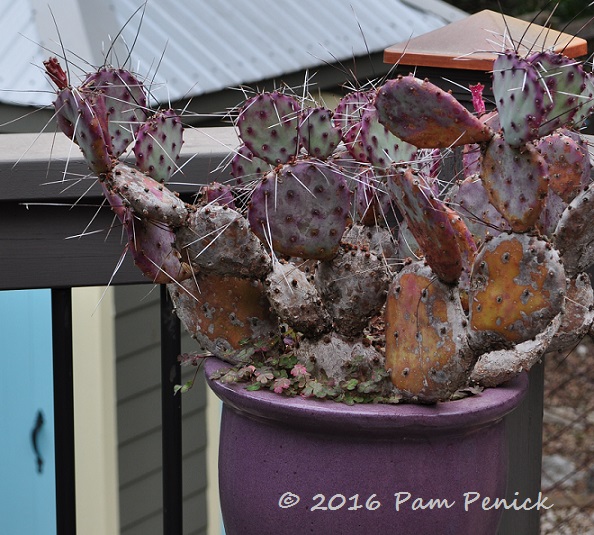 I planted mine in this purple pot nearly a decade ago and have done nothing to it since but watch it grow. It soaks up blazing full sun on the deck all summer. It remains outdoors all winter, no matter how cold it gets. That's how tough it is. Even so, it's looking a bit ragged lately, and I believe I'll repot it this spring to give it a boost.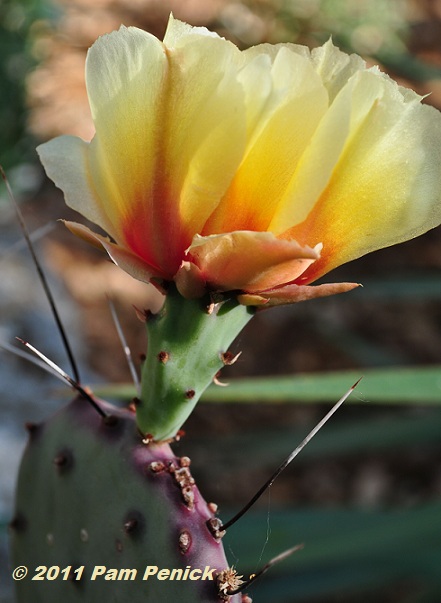 In April, purple prickly pear puts out a handful of splendid, tissue-petaled yellow flowers with deep-red centers.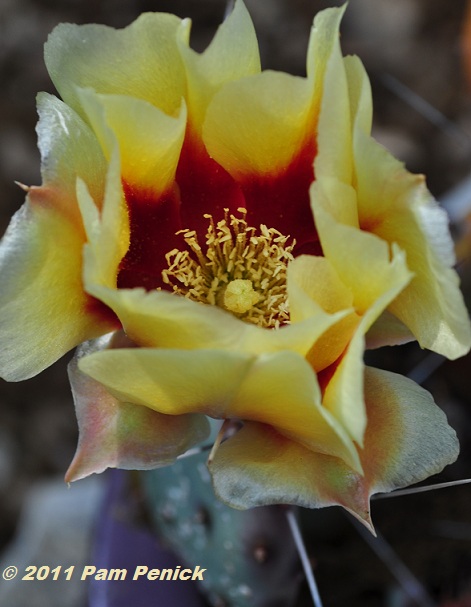 A glorious surprise, don't you think?
Note: My Plant This posts are written primarily for gardeners in central Texas. The plants I recommend are ones I've grown myself and have direct experience with. I wish I could provide more information about how these plants might perform in other parts of the country, but gardening knowledge is local. Consider checking your local online gardening forums to see if a particular plant might work in your region.
All material © 2006-2016 by Pam Penick for Digging. Unauthorized reproduction prohibited.