April 12th, 2015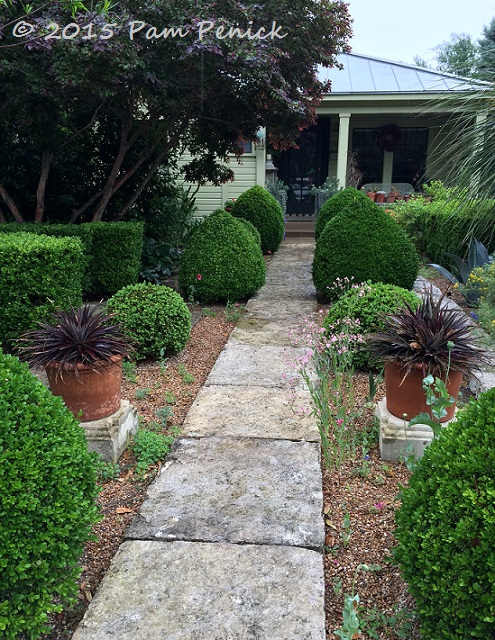 Central Austin's front-yard gardens, free of any homeowners' association rules, vary wildly depending on the owners' tastes, energy level, and budget. Here are three that caught my eye over the past week, starting with Deborah Hornickel's subversive formal garden in the Bryker Woods neighborhood. Why subversive? It starts out all classical, very orderly with formal lines, matching pots on plinths, and clipped boxwood. (And how about that stunning, tree-pruned loropetalum at left?)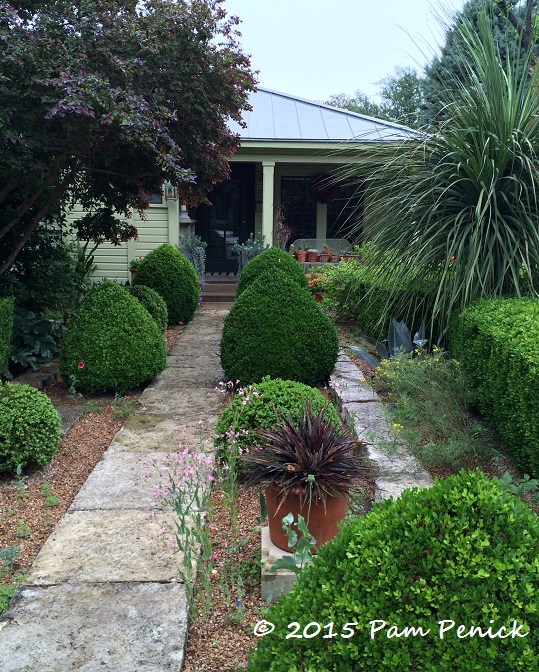 And then it breaks free of tradition on either side of the topiary-edged front walk with overscaled, dramatic plants mixed with sprinklings of seedy wildflowers. It's a surprising dynamic.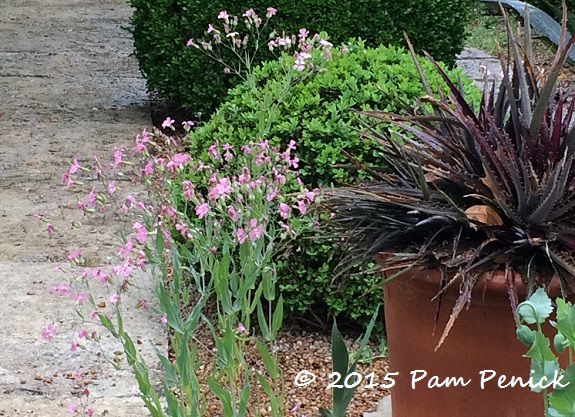 Anyone know this pretty-in-pink flower next to the potted dyckia?
If you'd like to see more, I've posted about Deborah's garden twice before, when it was on the Open Days tour in fall 2010 and Open Days fall 2006. Her back garden is formal-meets-contemporary.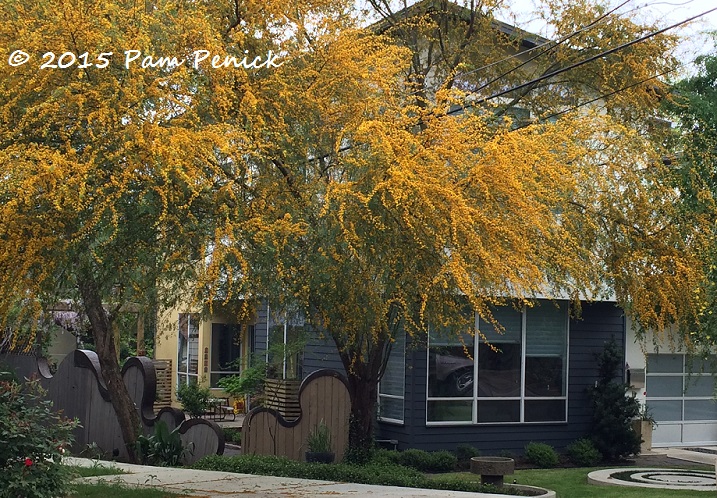 In the tony Tarrytown neighborhood, I spotted this modern home with a surprisingly whimsical garden. Check out that undulating wooden fence. Somehow it reminds me of Hobbiton. There's also a concrete spiral near the driveway. I'm not sure what the purpose is — maybe just for fun? And wow, look at that acacia in golden bloom.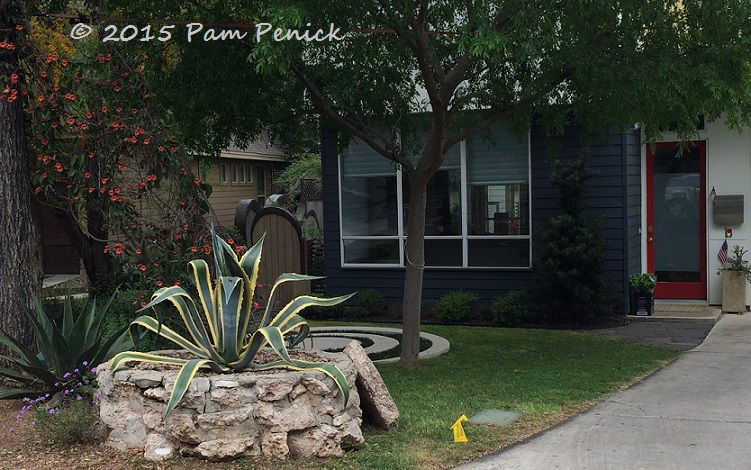 Near the driveway, in a circular, mortared-stone planter that looks a bit homemade — not at all modern — sits a gorgeous variegated American agave. How I wish I had room for one of these.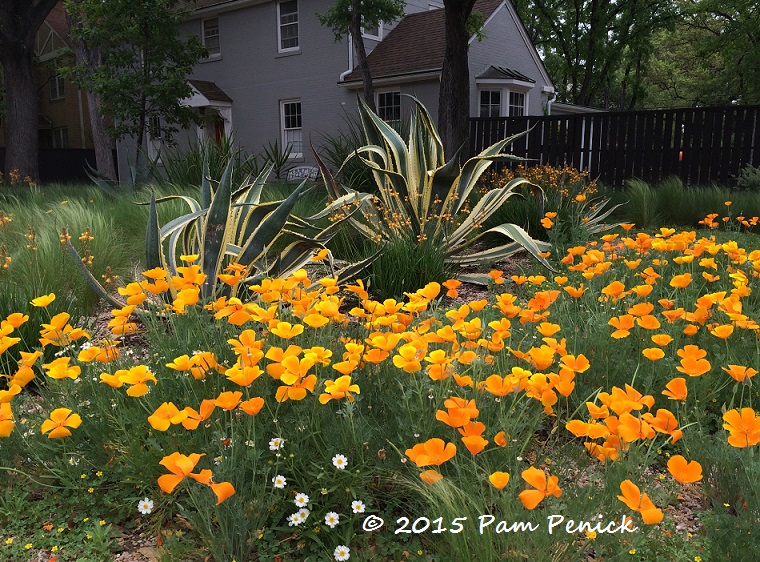 My variegated agave lust was also tempted here, at a traditional Enfield home with a surprisingly wild gravel garden of California poppy, agave, bulbine, Mexican feathergrass, and blackfoot daisy.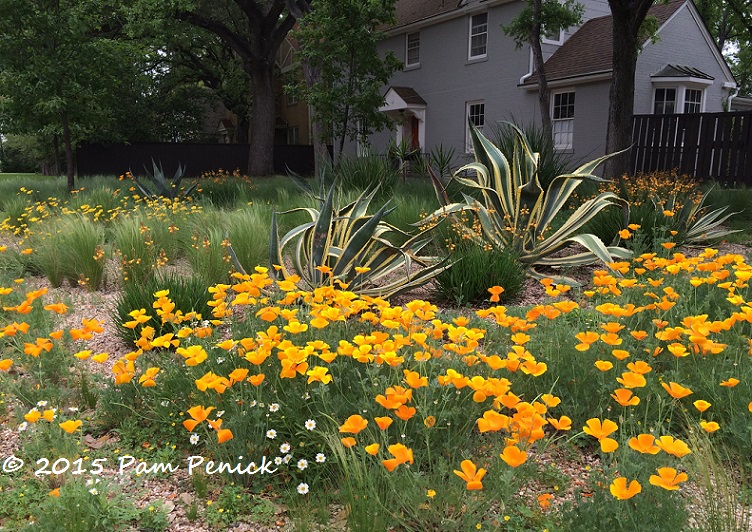 Ka-pow! No way could I drive by that without stopping. What a beautiful, low-water garden for a hot, sun-blasted corner.
All material © 2006-2015 by Pam Penick for Digging. Unauthorized reproduction prohibited.
posted in
Agaves
,
Annuals
,
Containers
,
Drive-By Gardens
,
Dyckias
,
Fences
,
Flowers
,
Grasses
,
Lawn Gone!
,
Paths
,
Shrubs
,
Spring color
,
Trees
,
Wildflowers
,
Xeric plants