June 28th, 2014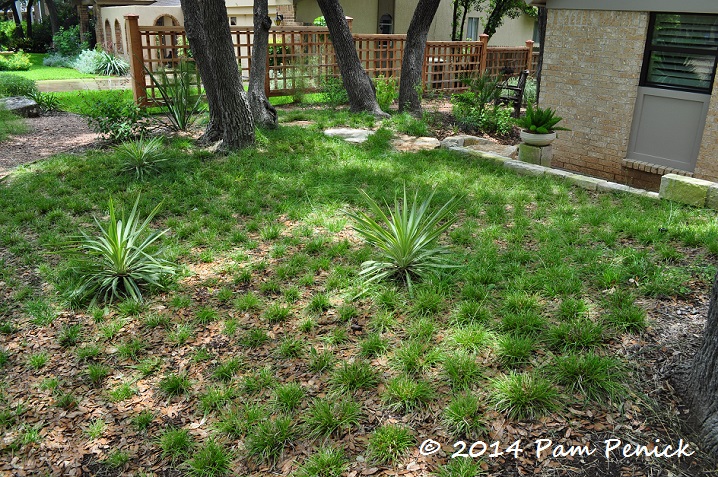 Two weeks after I posted my 1-year assessment of the Berkeley sedge (Carex divulsa) lawn, the sedge had gone to seed, it was looking pretty rangy, and it was time to mow. Mowing it on a high setting with my battery-operated mower took all of 5 minutes and gave it a more even appearance, although parts of the lawn are still patchy.
Let's walk the path around the lawn for 360-degree views.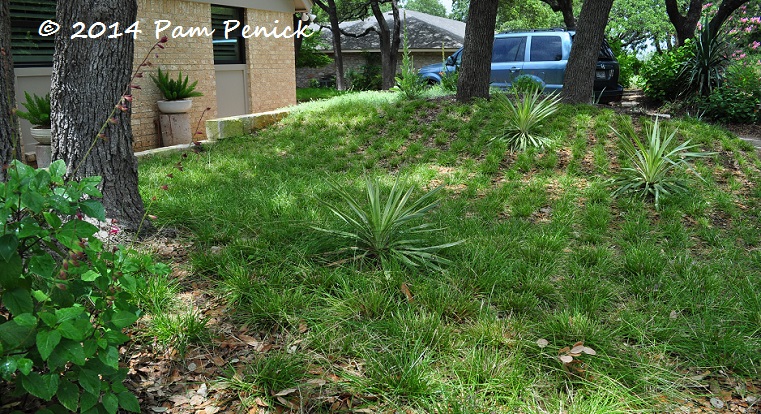 This end is lush and full — exactly how I hope all of it will look eventually soon.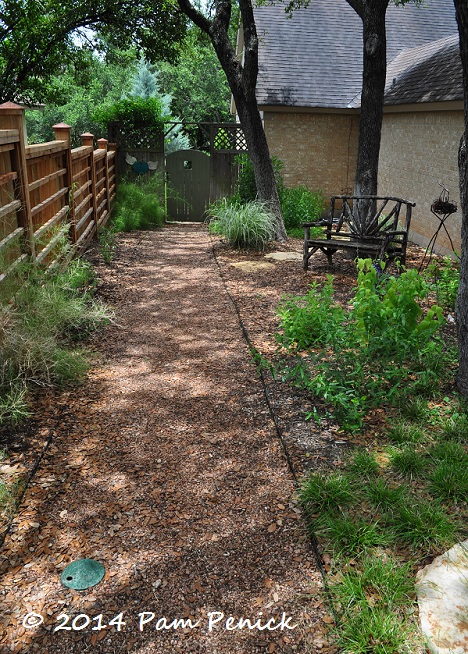 A quick peek down the new side garden. Deer-resistant perennials and grasses are filling in nicely over here.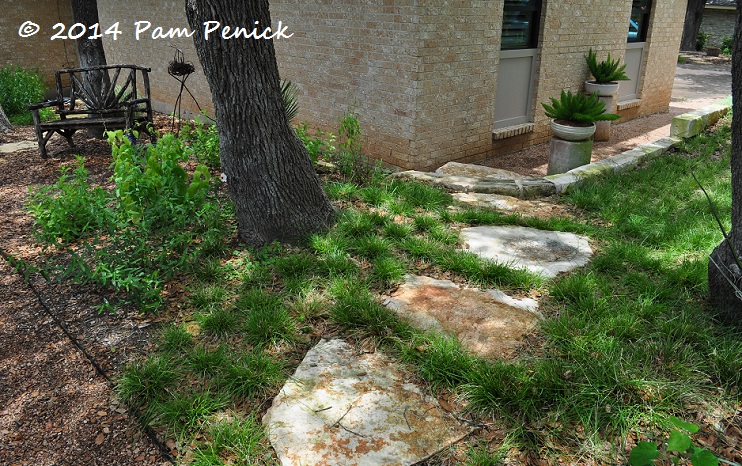 Large flagstones lead through the sedge to the stone steps along the retaining wall.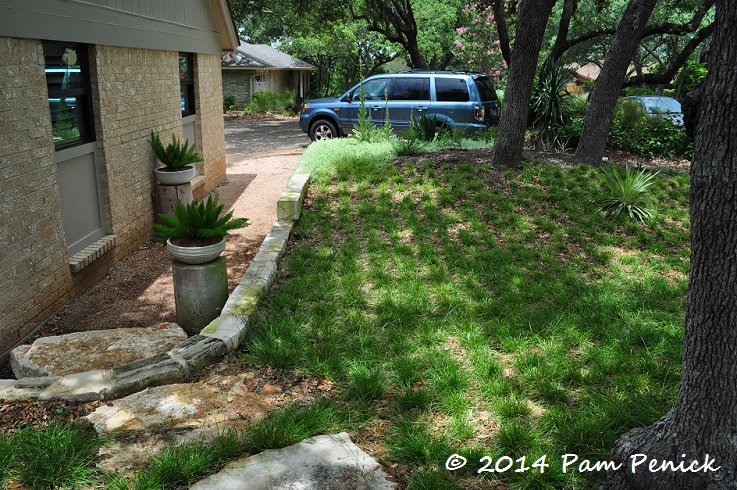 The long view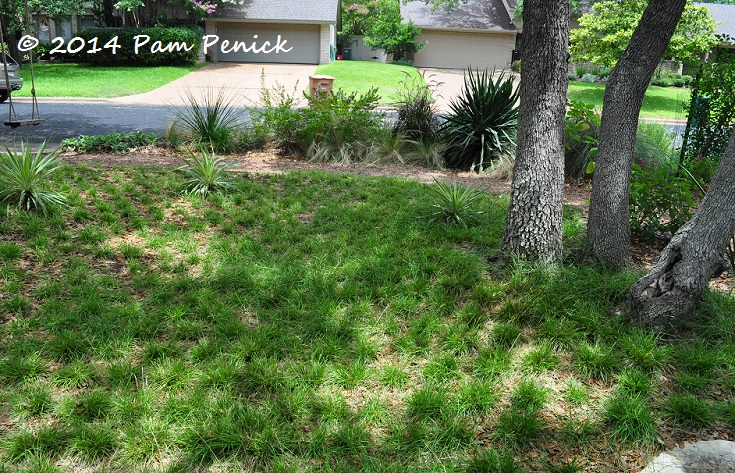 The view from the steps, looking out toward the street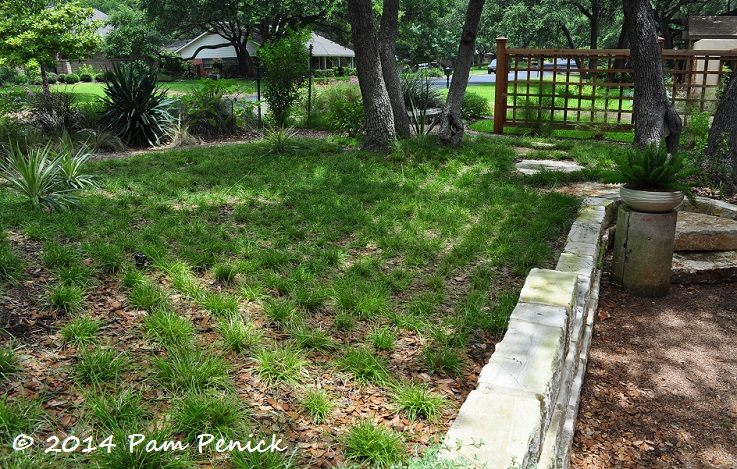 And back, as seen from the driveway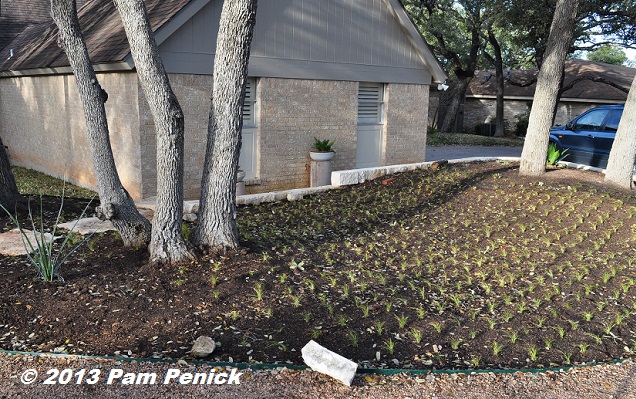 I've been impatient about its growth rate, expecting it to leap like most grasses do. But considering it looked like this a year ago in March, I'd say there's progress.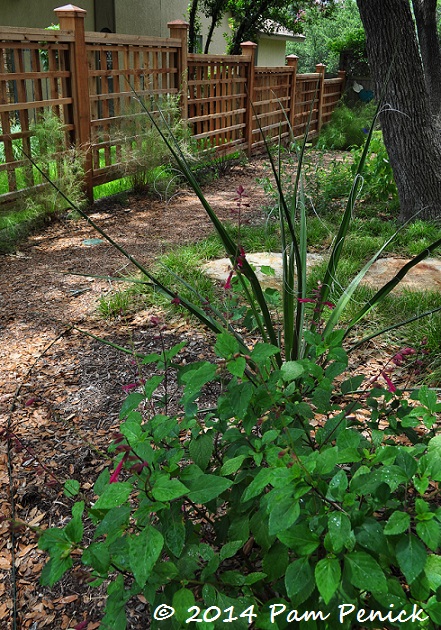 And I'm really enjoying my new fence while I wait. Unlike plants, hardscape gives you nearly instant results, satisfying even the most impatient gardener.
All material © 2006-2014 by Pam Penick for Digging. Unauthorized reproduction prohibited.