December 17th, 2014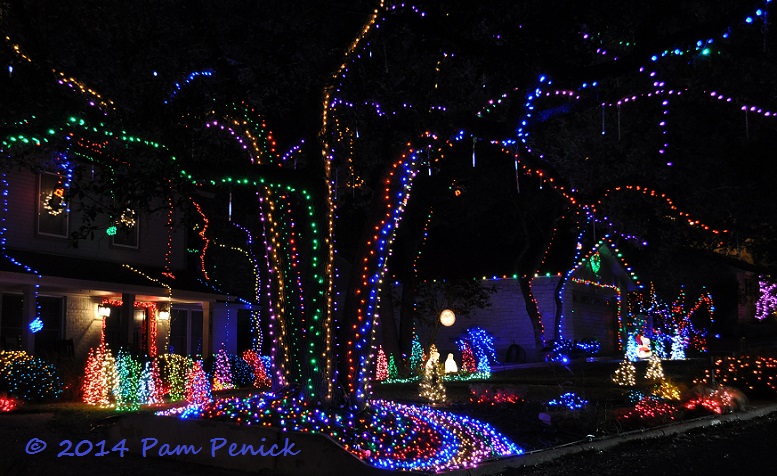 Several neighbors on a nearby street go all out with Christmas lights and inflatables every year, and we enjoy crawling past with our headlights dimmed to take it all in. This is my favorite display on the block.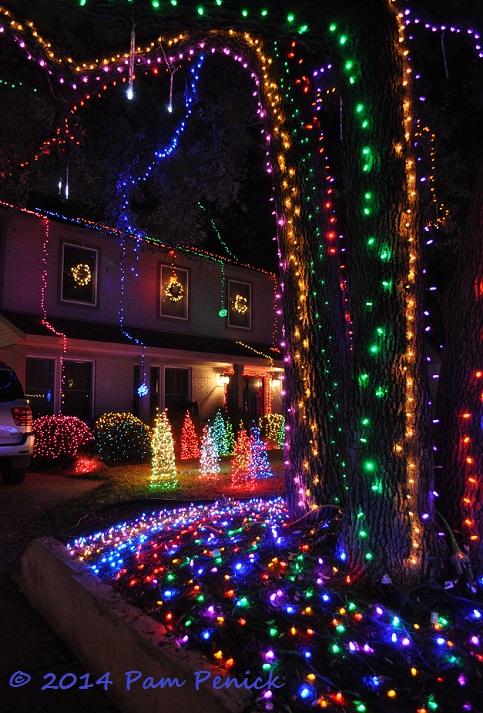 It's a fantasia of colored lights that run vertically up a large tree and turn to dripping icicles at the tips of the branches.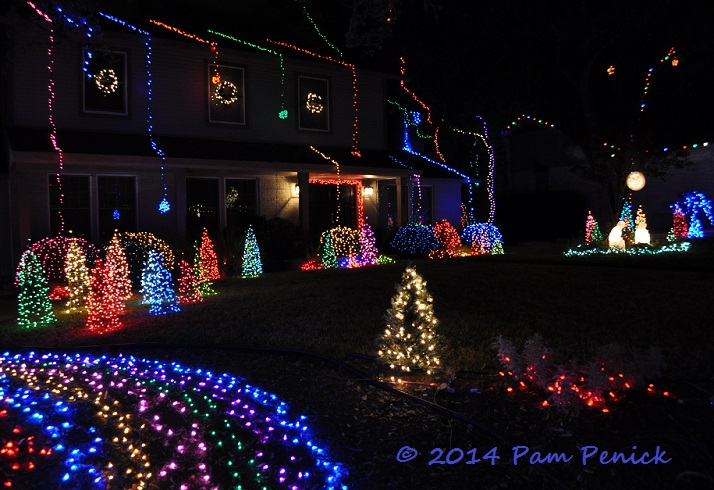 A rainbow of miniature Christmas trees adorns the lawn, and colorful rivulets spill off the eaves of the house onto bushes below, splashing them with bright color.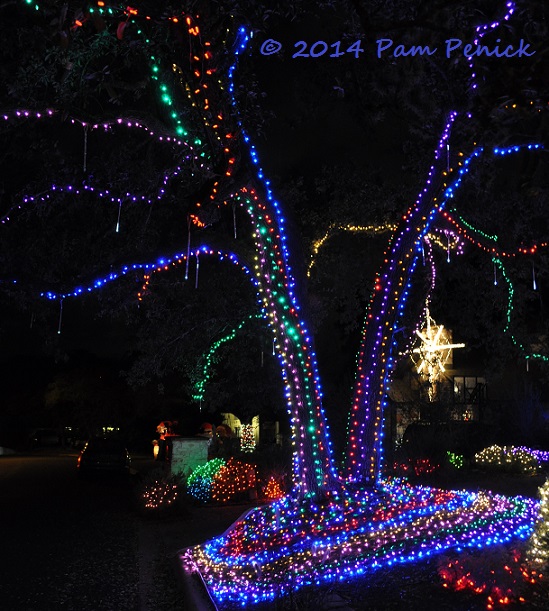 The tree even wears a skirt of banded light.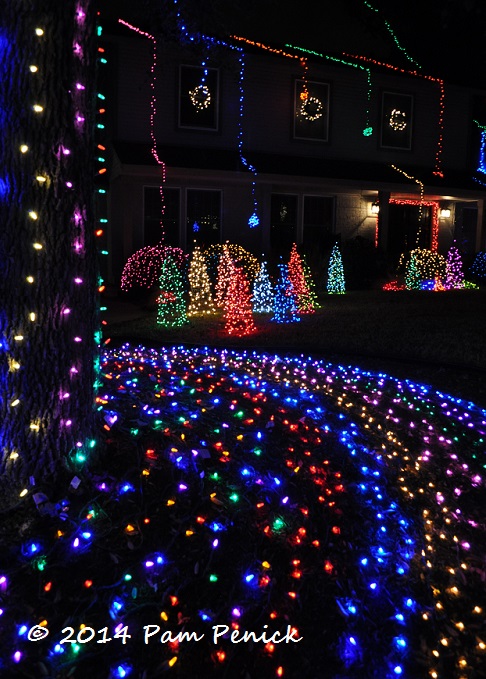 I love the creativity of the display and look forward to seeing it each year. And I look forward to seeing you next year, dear reader. Happy holiday wishes to you and your loved ones, and I'll see you in 2015!
All material © 2006-2014 by Pam Penick for Digging. Unauthorized reproduction prohibited.