March 19th, 2011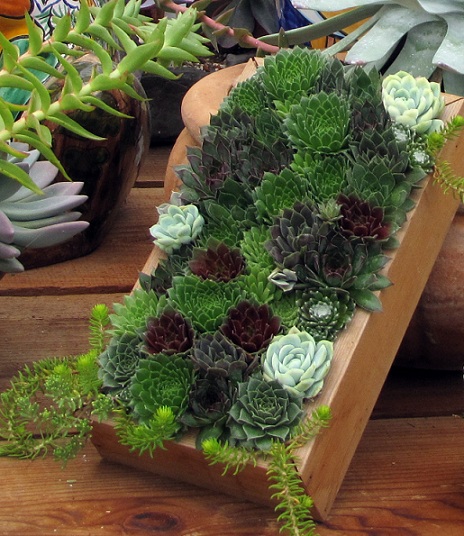 I've had a remarkable response to my giveaway of the succulent living picture kit. This Sunday, March 20, at 11 pm is the deadline for entering the drawing. To enter all you have to do is leave a comment on my post about Garden Up! (Note: you must be a U.S. resident to win.) Along with the other bloggers who are participating in Garden Up!'s cyber book party, I'll draw a random winner and post his or her name on Monday at 7 a.m. CT.
While you wait for the winner to be announced, here are a number of enticing garden-related events to add to your calendar this spring, both local and national. It's an embarrassment of riches, folks!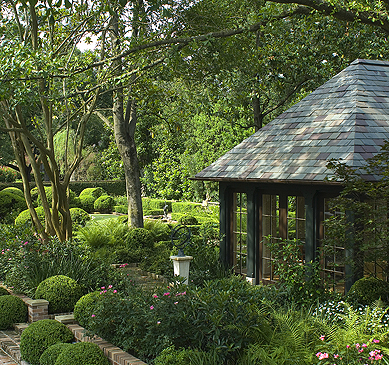 If you live in the Houston area, you won't want to miss the Garden Conservancy's Houston Open Days garden tour next Saturday, March 26. Admission is only $5 per garden or $30 for all seven gardens. Open Days tours in Austin are always spectacular, and I'm sure Houston's will be too.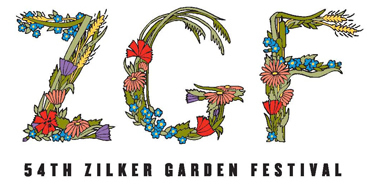 Also that weekend right here in Austin, the Zilker Garden Festival will run March 26-27 from 10 a.m. to 5 p.m. There's something for everyone at this event, including a flower show, live music, gardening talks, kids' crafts, plants, and food. Tickets are $7 for adults ($5 if you purchase early) and $3 for kids; parking is $3 also. It'll be a madhouse, so go early and take a wagon for your plant purchases.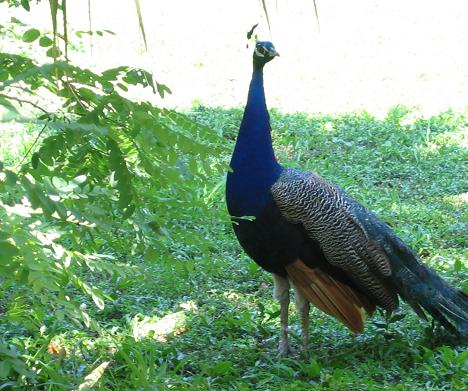 On April 2, 9:30 a.m. to 1 p.m., support historic Mayfield Park by attending the Trowel and Error Garden Symposium. Austin garden bloggers Meredith O'Reilly of Great Stems and Renee Studebaker of Renee's Roots will be speaking, so don't miss it. You'll see peacocks too. Admission is free, although a $5 donation is requested.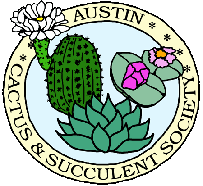 The Cactus and Succulent Society Show & Sale occurs April 2-3, 10 a.m. to 5 p.m. at Zilker Botanical Garden. Admission is free to attend the plant sale and view the fascinating specimens in the plant show.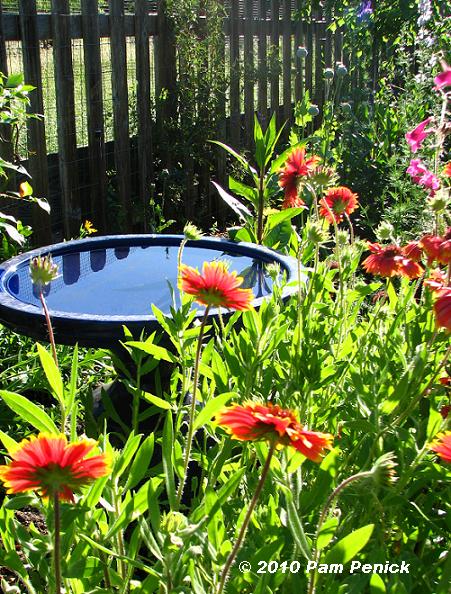 One of my favorite Austin garden tours occurs Saturday, May 7, 9 a.m. to 5 p.m.: Gardens on Tour 2011, sponsored by the Lady Bird Johnson Wildflower Center. The gardens predominantly feature native Texas plants and are wildlife-friendly. This year the tour will include "three gardens with ponds as water features. One garden is a certified backyard wildlife habitat with elaborate stone walkways and terraces, a wonderful view of the city and a swimming pool. Another stands out for its quirky stone walls. Look for interesting outdoor seating areas." A $25 pass will enable you to visit all 5 private gardens, plus the Wildflower Center, or you can buy individual garden tickets for $6 each; children 5 and under are free, and kids 6-12 are $3.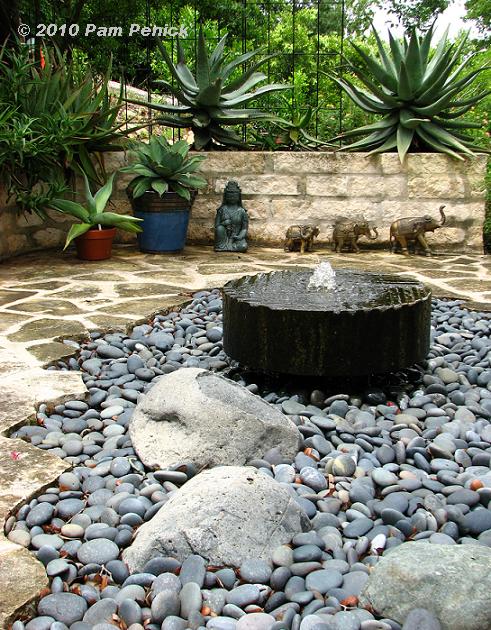 The following Saturday, May 14, 9 a.m. to 4 p.m., you can enjoy Inside Austin Gardens Tour 2011, sponsored by the Travis County Master Gardeners Association. The theme this year is "Water-Wise Gardening," and you'll be able to visit Jeff Pavlat's incredible succulent and cactus garden, pictured above, as well as 5 other private gardens plus the LCRA's Redbud Center. Tickets will be available at each garden on the day of the tour; a single-garden entry costs $5, or visitors can buy a $10 pass.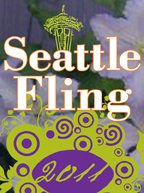 Looking further ahead, the agenda is up for this summer's Garden Bloggers Fling 2011, hosted this year in Seattle. The event will be held July 22-25 and includes numerous private and public garden tours, nursery visits, farmers market and community garden visits, a talk by Willi Galloway of DigginFood, and a photography workshop with David Perry. It sounds fantastic! I'll be desperate to escape Austin's heat in July, so that'll be the perfect getaway. I hope all you garden bloggers out there will join me in Seattle.
All material © 2006-2011 by Pam Penick for Digging. Unauthorized reproduction prohibited.