December 13th, 2017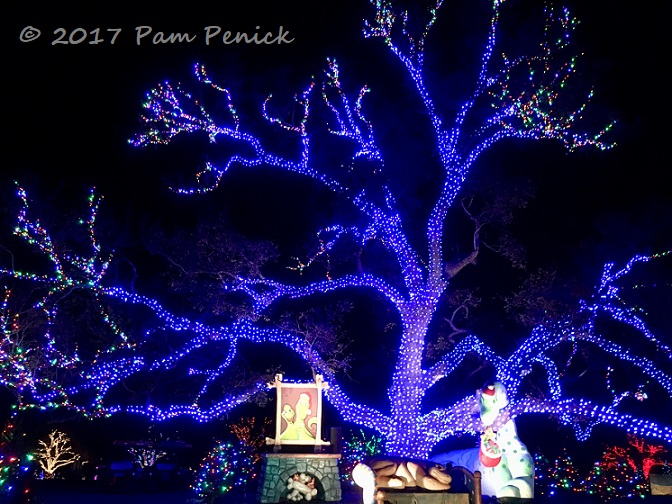 Five years have slipped by since we've walked Austin's beloved holiday light display at Zilker Park called Trail of Lights. When our kids were little we went every year, and our last visit was in 2012, but this year it was just me and my husband keeping the family tradition alive. And it is still magical, silly dinosaur displays and all, mainly because of the park's majestic trees, themselves transformed into brightly lit, many-armed holiday creatures.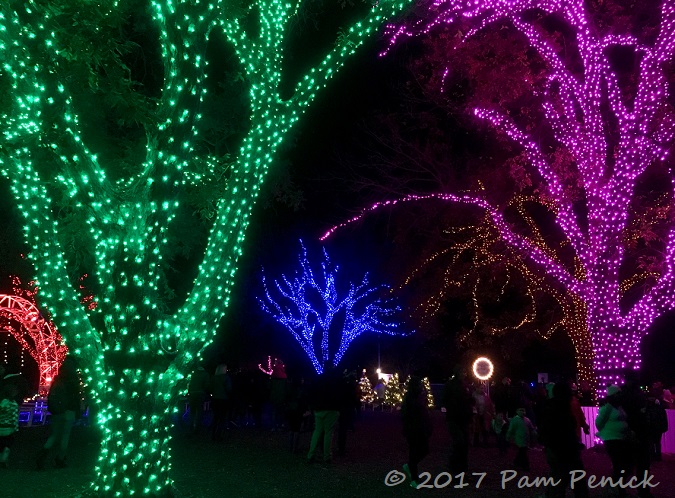 Colored green, pink, orange, and blue, Zilker's pecans and oaks glow festively along the trail.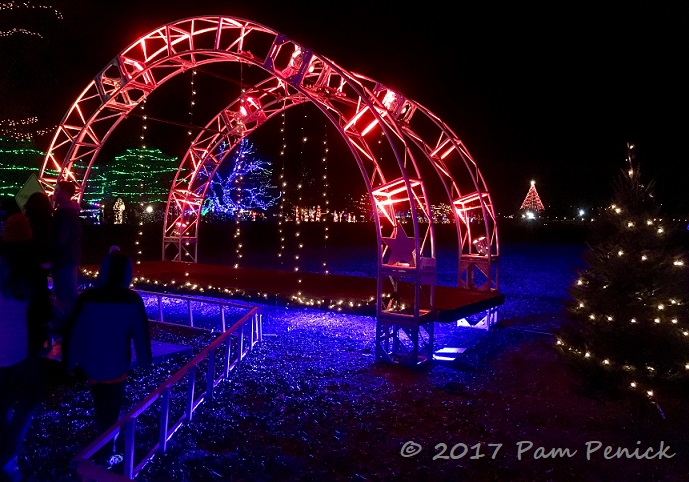 Photo-op stages are set up here and there, like this one resembling Austin's Pennybacker Bridge on Loop 360, with a view of Zilker Christmas Tree beyond.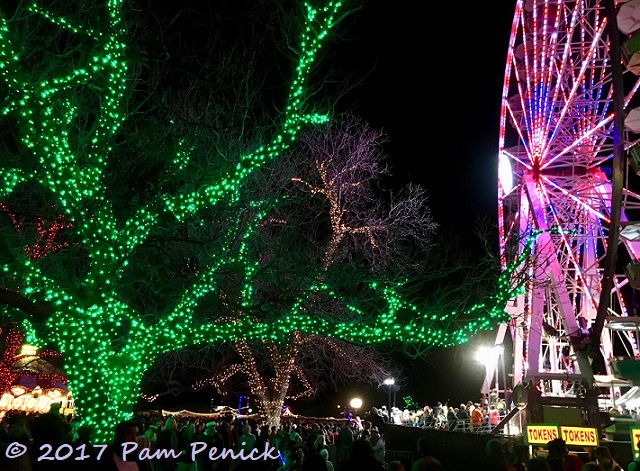 A Ferris wheel and carousel have been added since we last attended, adding a carnival festivity.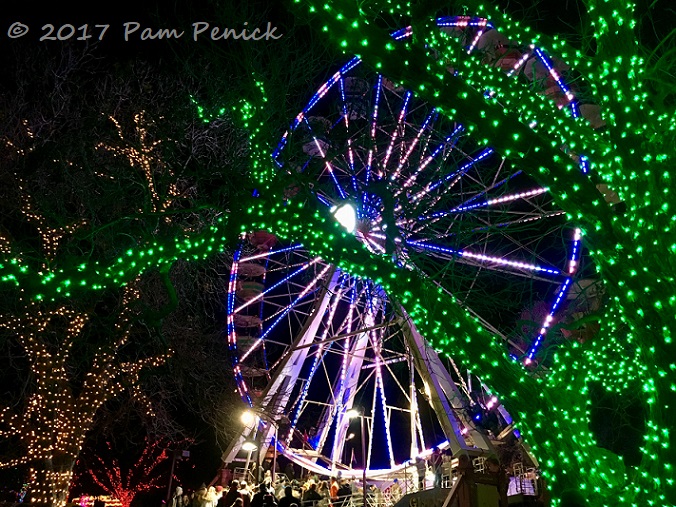 The colorful trees seem to embrace the rides too.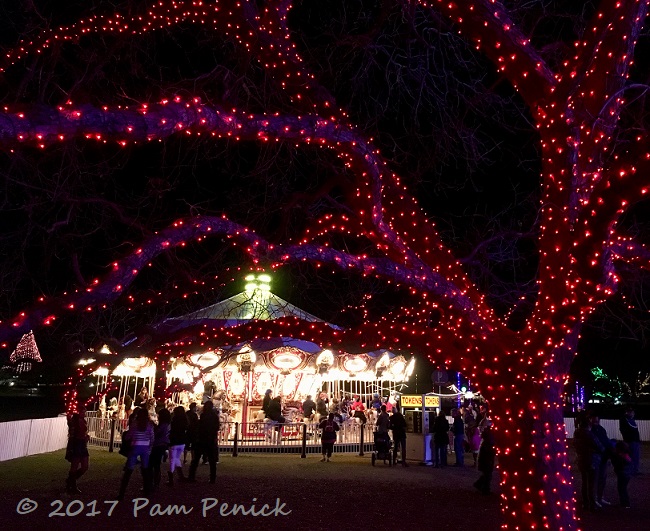 Who doesn't love an old-fashioned carousel?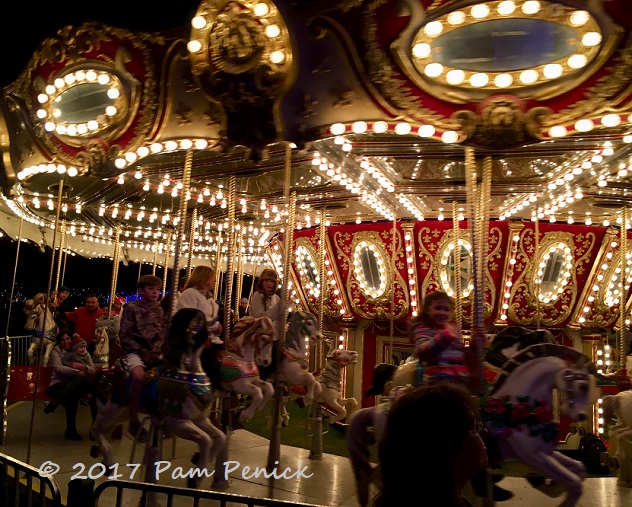 Well, maybe that one boy. (But I bet he secretly loves it too.)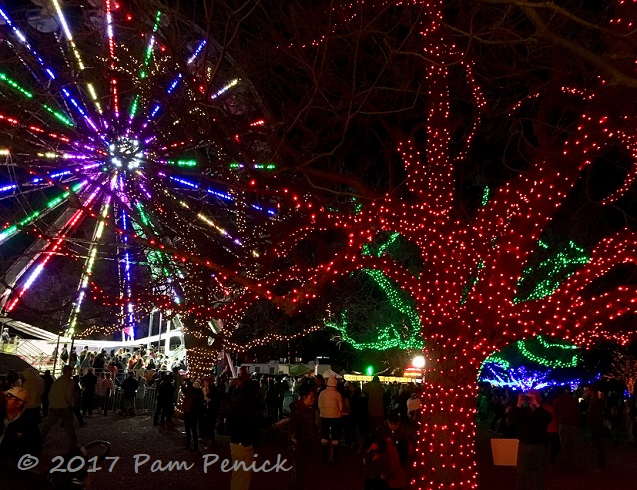 It was cold, and we didn't ride. But I enjoyed the colorful scene.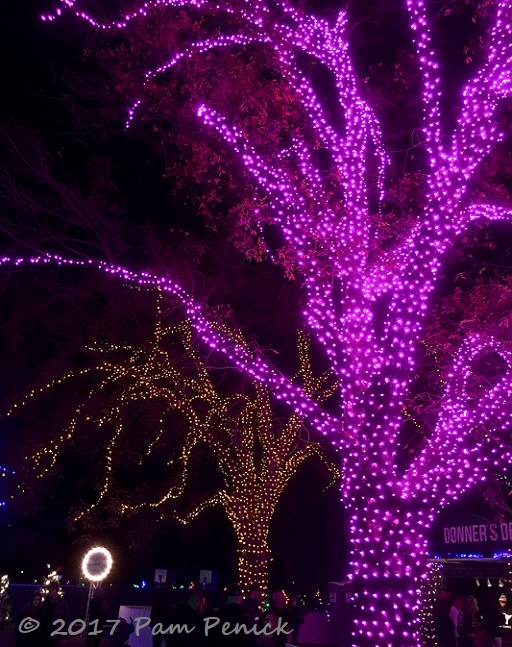 It would be hard to pick a favorite color tree.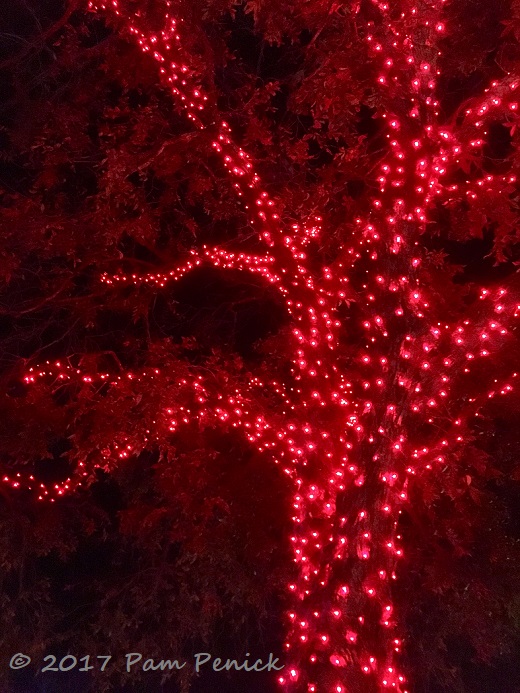 Maybe red?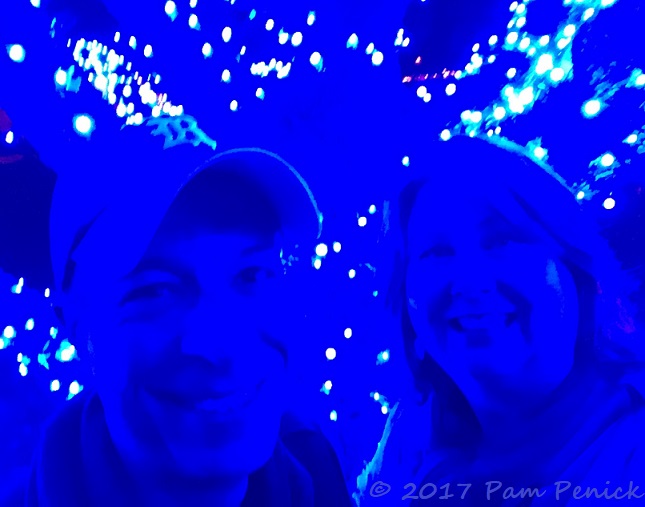 A glowing blue tree messed with my cell phone camera, but I kind of like the effect.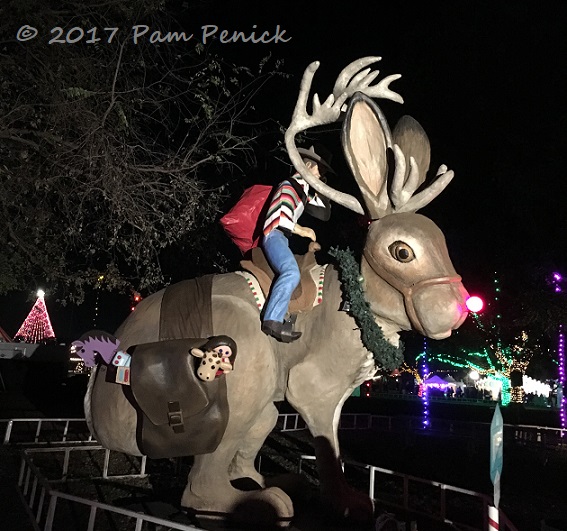 A serape-wearing, jackalope-riding cowboy delivering toys makes a Texas-style version of Santa Claus.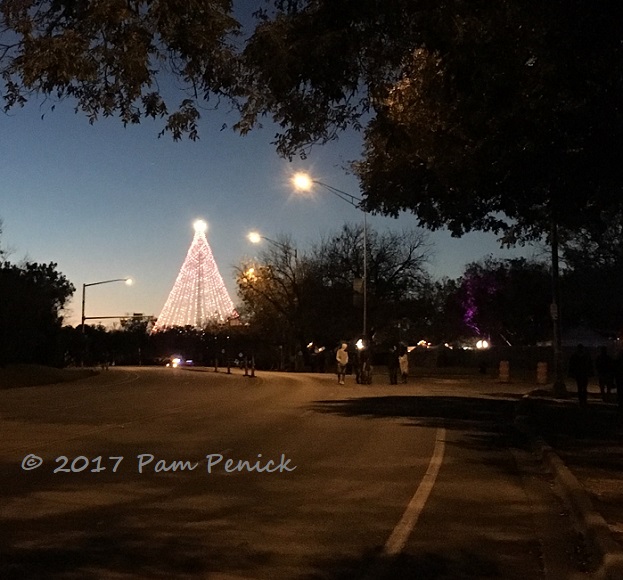 From the Trail of Lights we walked across Barton Springs Road to see the Zilker Holiday Tree, an Austin tradition for 51 years.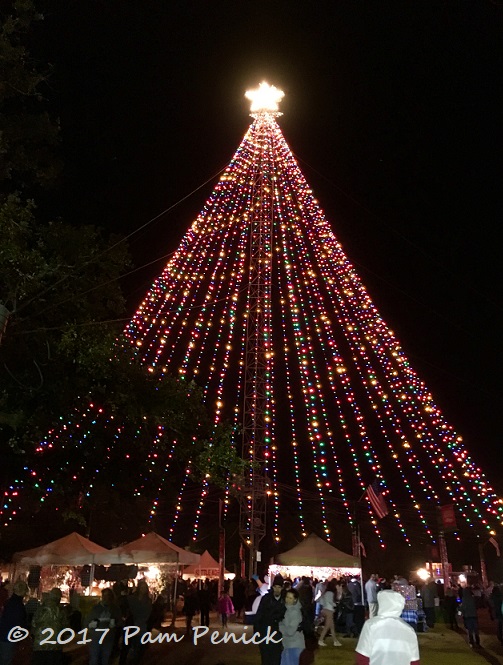 Standing 155 feet tall and anchored by a Moon Tower, this tree of light rises high above the trees in Zilker Park and can be seen glowing from afar against the backdrop of downtown Austin.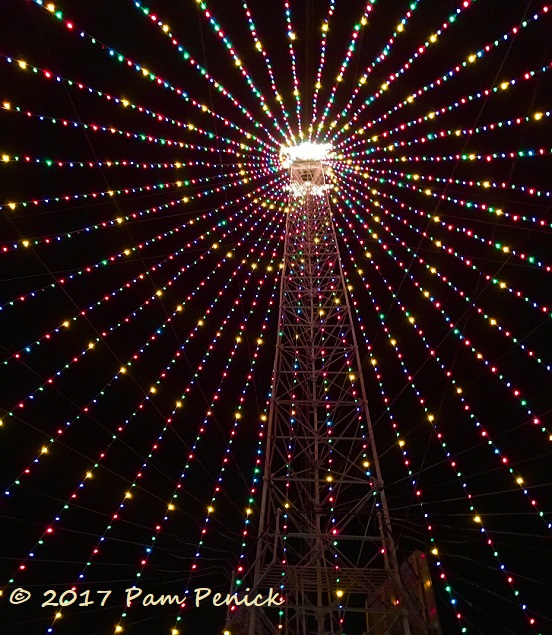 But just looking is no good. You have to stand under the lights and spin. When you're dizzy and laughing, you'll know you've done it right.
1, 2, 3 — SPIN!
I welcome your comments; please scroll to the end of this post to leave one. If you're reading this in a subscription email, click here to visit Digging and find the comment box at the end of each post.
_______________________
Digging Deeper: News and Upcoming Events
Calling all garden bloggers! You're invited to register for the annual Garden Bloggers Fling tour and meetup, which will be held in Austin next May 3-6, 2018! Click this link for information about registering, and you can see our itinerary here. Space is limited, so don't delay. The 2018 Fling will be the event's 10th anniversary, which started in Austin in 2008.
Join the mailing list for Garden Spark Talks! Inspired by the idea of house concerts, I'm hosting a series of garden talks by inspiring designers and authors out of my home. Talks are limited-attendance events and generally sell out within just a few days, so join the Garden Spark email list for early notifications. Simply click this link and ask to be added.
All material © 2006-2017 by Pam Penick for Digging. Unauthorized reproduction prohibited.