May 19th, 2016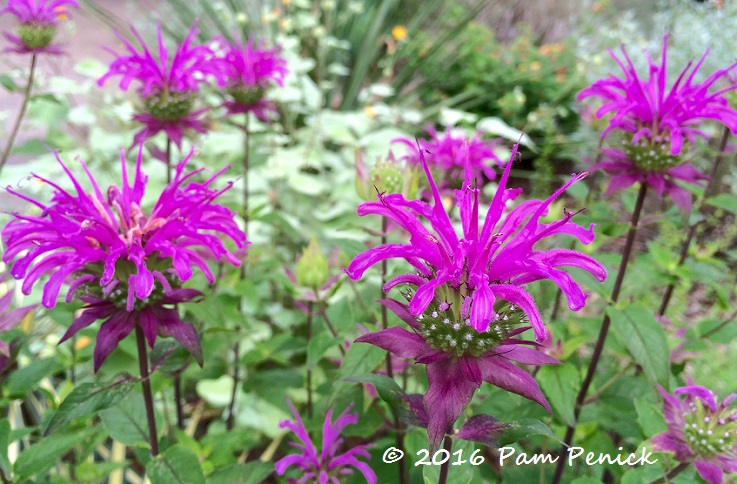 On this rainy, thunder-rolling day, I'm staying inside. But I have a few photos from earlier this week to share. While today all these plants are droopy with rain, they'll soon perk back up again. This is one of my spring favorites, 'Peter's Purple' bee balm (Monarda fistulosa).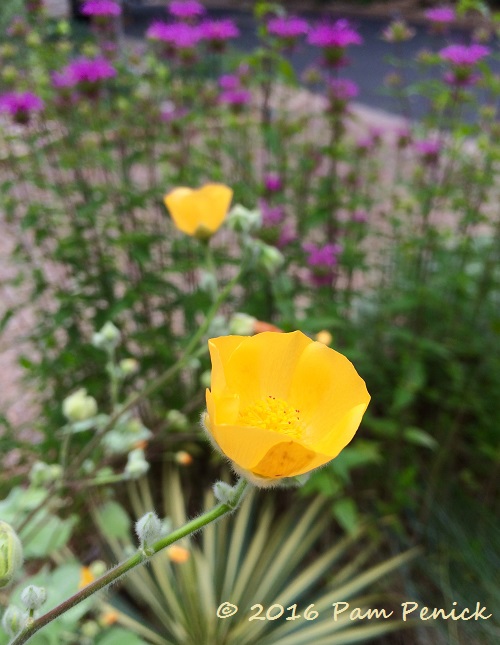 Powering through a winter that lacked a hard freeze, Indian mallow (Abutilon palmeri) is blooming again.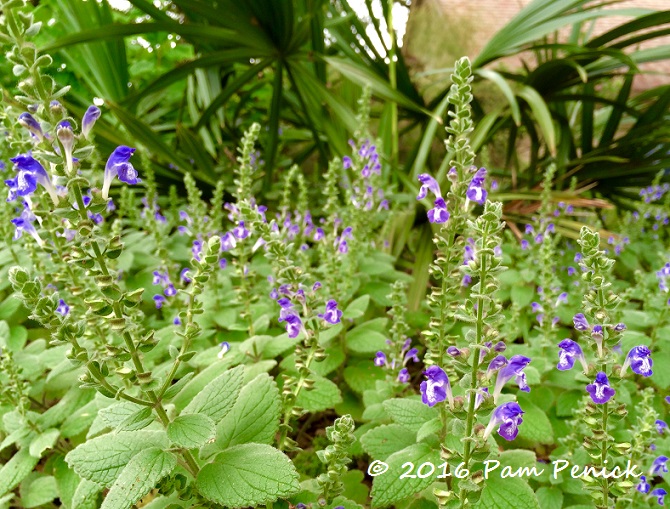 Native heartleaf skullcap (Scutellaria ovata), a beautiful winter-through-early-summer groundcover, is in full flower under the dwarf Texas palmettos (Sabal minor).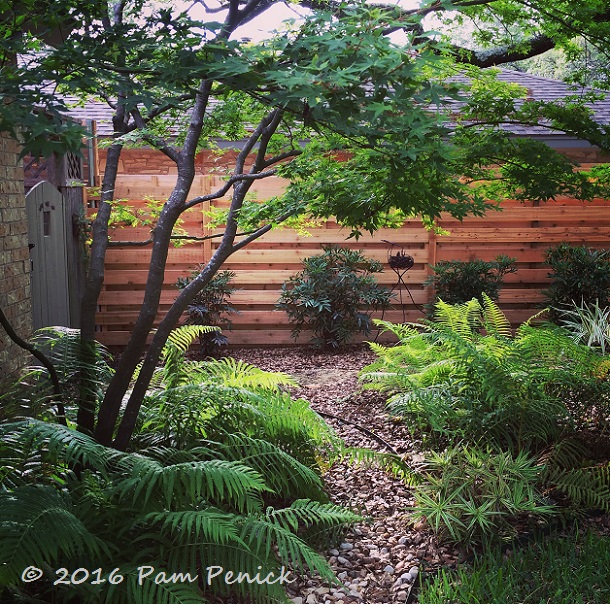 Loving all the extra rain this year, the shade garden under the Japanese maple is lush and green with river fern (Thelypteris kunthii), 'Sparkler' sedge (Carex phyllocephala), Chinese mahonia (Mahonia fortunei), and variegated flax lily (Dianella tasmanica 'Variegata').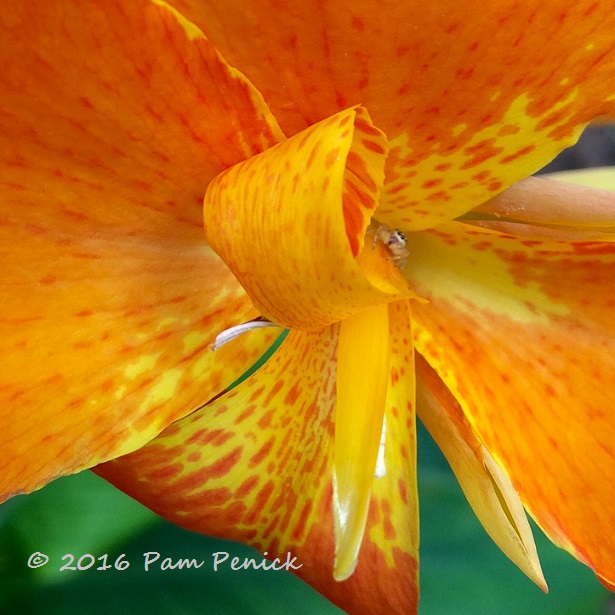 And from my mom's garden — and originally from mine, as this was my passalong to her — 'Tropicanna' canna is bold and bright. And see the tiny spider hiding in the center? I didn't even notice it until I got home and looked at the image online. Worlds within worlds.
I welcome your comments; please scroll to the end of this post to leave one. If you're reading this in a subscription email, click here to visit Digging and find the comment box at the end of each post.
_______________________
Digging Deeper: News and Upcoming Events
Come see me at Festival of Flowers in San Antonio, May 28, 10:30-11:30 am. Get inspired to save water in your garden during my presentation at San Antonio's 19th annual Festival of Flowers. I'll be at the book-signing table after the talk, with copies of both The Water-Saving Garden and Lawn Gone! available for purchase. Tickets to the all-day festival, which includes a plant sale and exchange, speakers, and a flower show, are available at the door: $6 adults; children under 10 free. Free parking.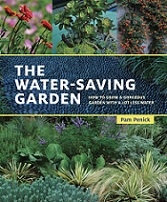 Do you review? Have you read my new book, The Water-Saving Garden? If you found it helpful or inspirational, please consider leaving a review — even just a sentence or two — on Amazon, Goodreads, or other sites. Online reviews are crucial in getting a book noticed. I really appreciate your help!
All material © 2006-2016 by Pam Penick for Digging. Unauthorized reproduction prohibited.