August 30th, 2016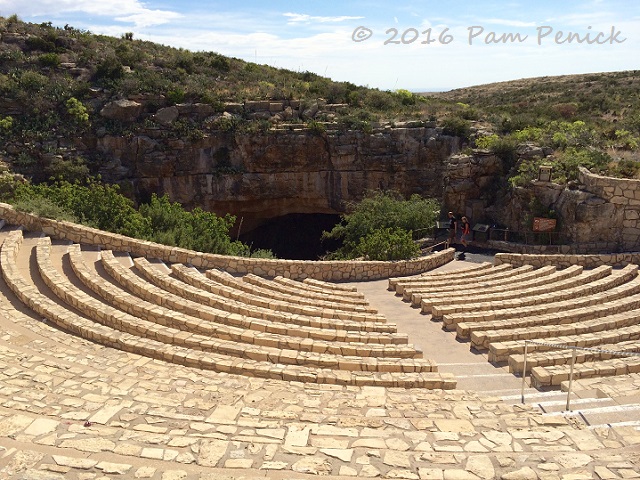 With the 100th birthday of the U.S. National Park Service this month, I'm pleased we were able to visit two National Parks on our recent road trip: Mesa Verde in Colorado and Carlsbad Caverns in New Mexico. We'd visited before with our eldest when he was little. This time we saw it with our youngest.
Bats live in the cave, and you can come at dusk to watch them emerge like a fluttering black cloud to begin their nightly hunt for flying insects. Bat flights are a common occurrence for us Austinites, however, and instead we spent several hours hiking through the cave.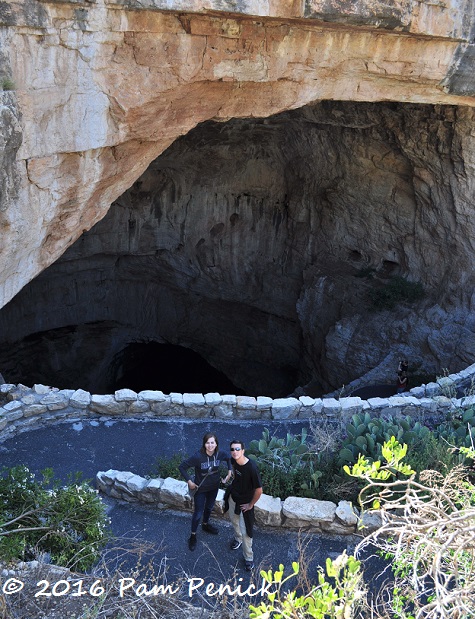 I say hike because we entered, for our first time, through the natural cave entrance rather than taking the elevator down, and while not strenuous, it does involve a lot of walking down a slippery, steep trail in the semi-dark.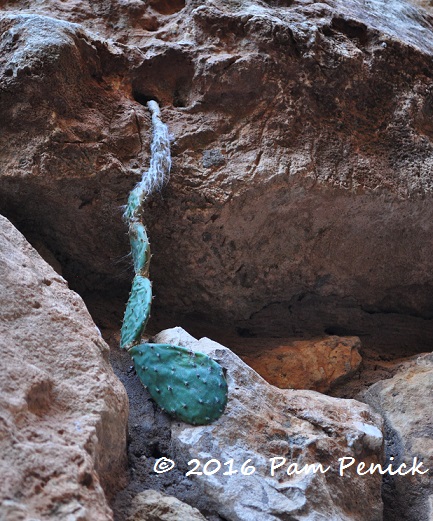 On the way down, I spotted this prickly pear clinging to a crevice in a rock wall. Life finds a way…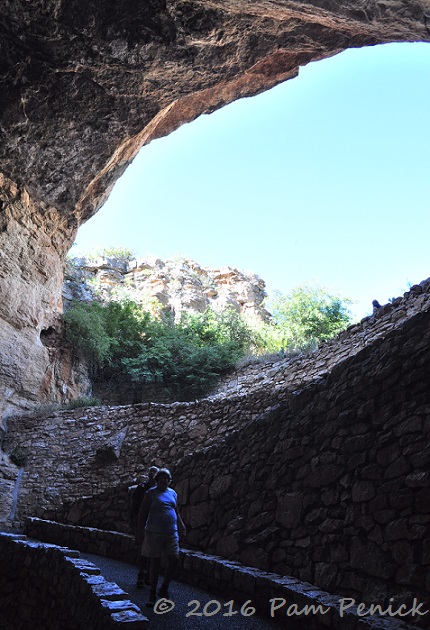 The cave mouth is huge, and you can't help looking back at the shrinking blue sky as you descend.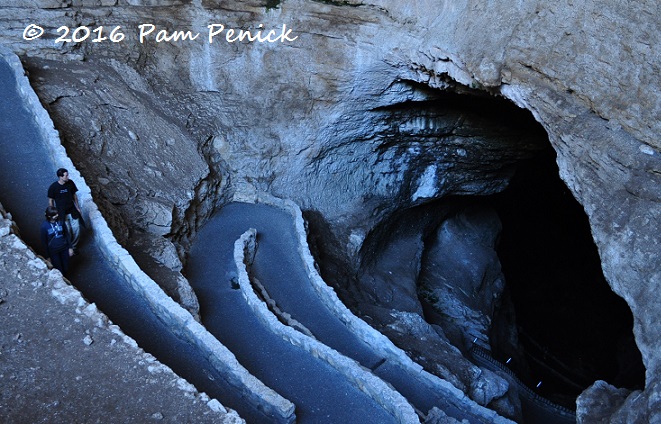 Walking down the serpentine path toward the dark throat of the entrance feels like being swallowed up by Jonah's whale.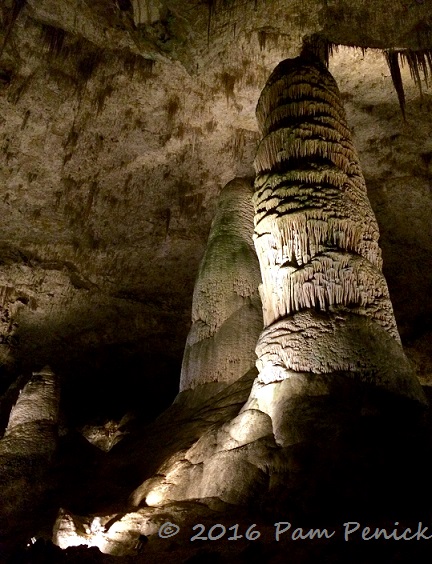 You get some nice views of cave formations on the way down. But once you reach the main floor, 75 stories below the surface, you see the biggest and most fantastical ones, created by the slow drip drip of calcium-rich water over millennia.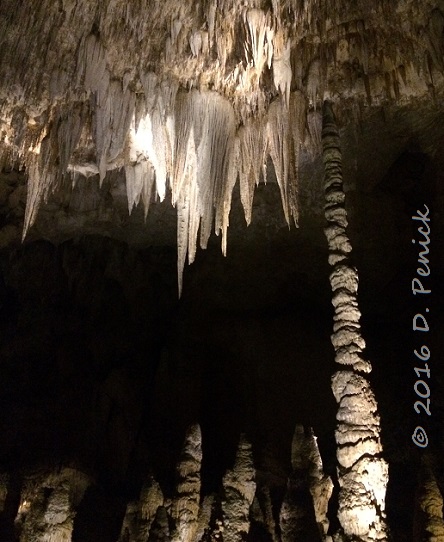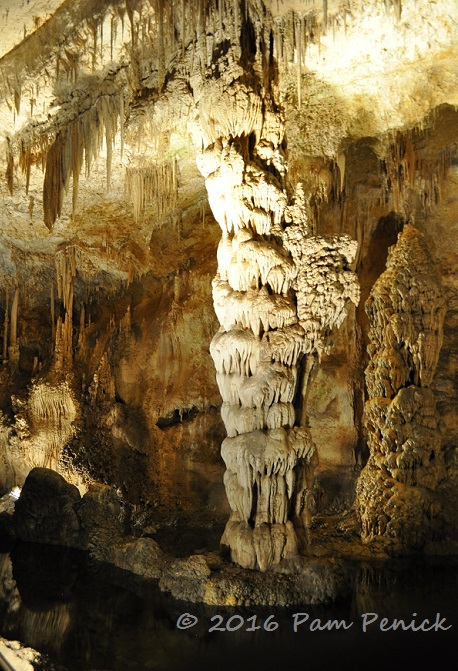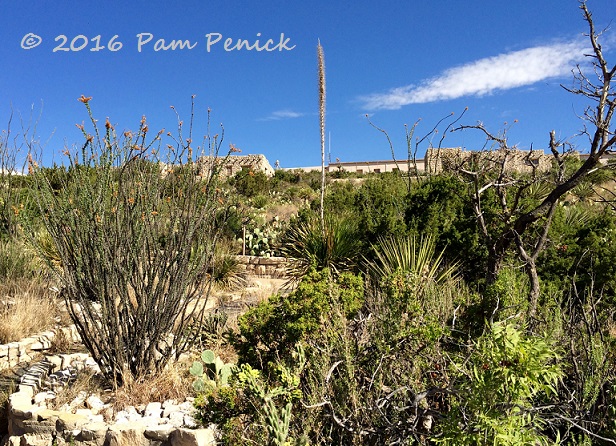 Afterward, emerging into the sun-washed desert landscape, it's amazing to think about the magical world hidden 1,000 feet below.
Up next: Skygazing at McDonald Observatory in the scenic Davis Mountains of West Texas. For a look back at mountain views and a steam train ride from Durango, Colorado, click here.
I welcome your comments; please scroll to the end of this post to leave one. If you're reading this in a subscription email, click here to visit Digging and find the comment box at the end of each post.
_______________________
Digging Deeper: News and Upcoming Events
South Texans, come see me at the 2nd annual Planta Nativa festival in McAllen, Texas, on Saturday, October 22. I'll be delivering the keynote talk, "Local Heroes: Designing with Native Plants for Water-Saving Gardens," that evening. Tickets go on sale soon at Quinta Mazatlan. I hope to see you there!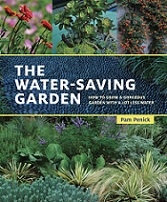 Do you review? Have you read my new book, The Water-Saving Garden? If you found it helpful or inspirational, please consider leaving a review — even just a sentence or two — on Amazon, Goodreads, or other sites. Online reviews are crucial in getting a book noticed. I really appreciate your help!
All material © 2006-2016 by Pam Penick for Digging. Unauthorized reproduction prohibited.