September 24th, 2014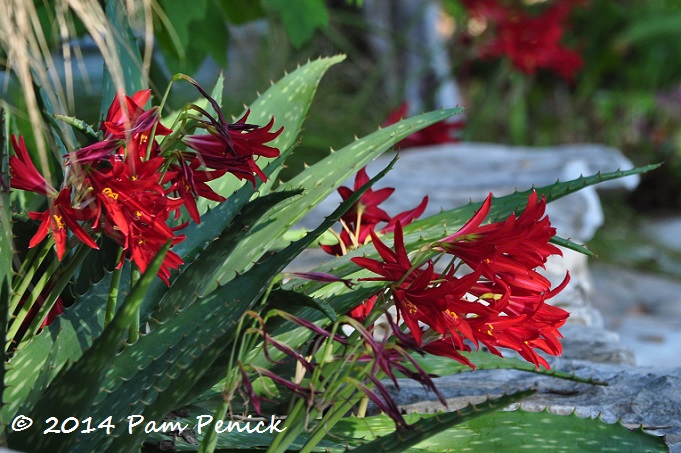 The oxblood lilies (Rhodophiala bifida) atop the retaining wall in the back garden are in full, crimson bloom, and that red ribbon makes me so happy when I step out to view it in the warm afternoon light.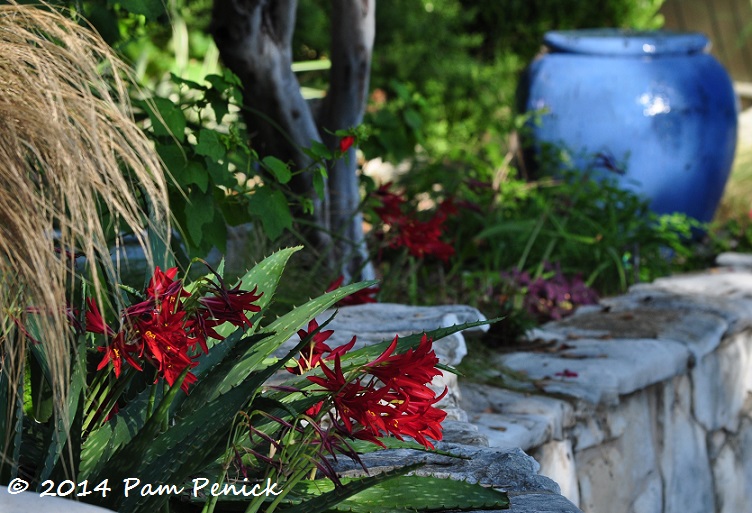 This cluster is growing amid the spiny arms of soap aloe (Aloe maculata). Hmm, these will be tricky to divide one day.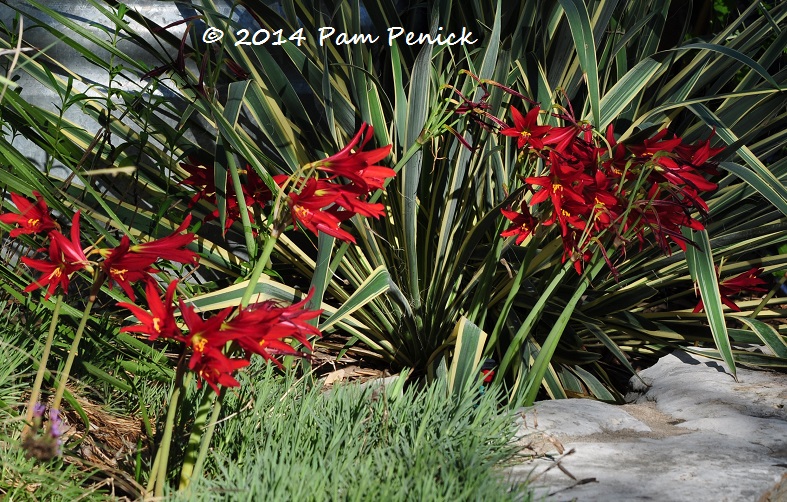 Actually most of these bulbs are growing alongside spiny, tough lovelies, like 'Bright Edge' yucca. I particularly like this pairing, with the yucca's yellow stripes echoing the oxblood's yellow eye.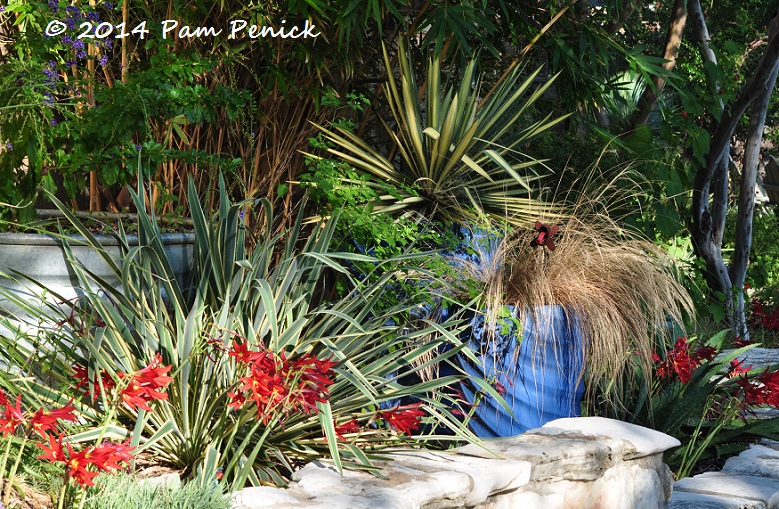 Lots of lilies!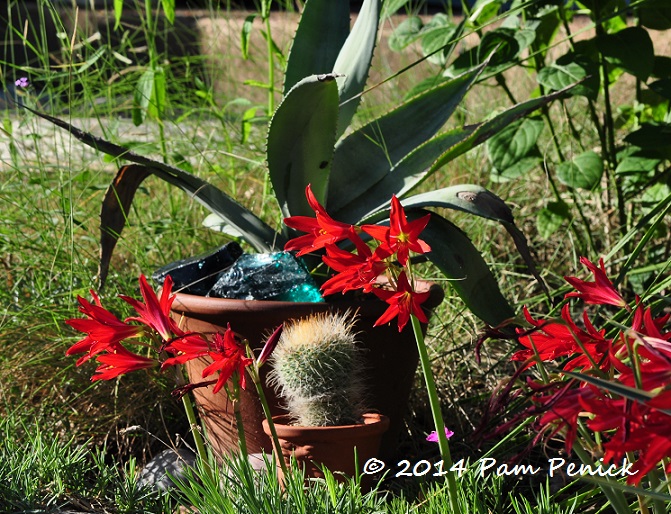 Though not native to Texas, they are Texas tough. This is one bulb every Southern garden should have. But just so you know, the deer love to eat the ones I've tried out front.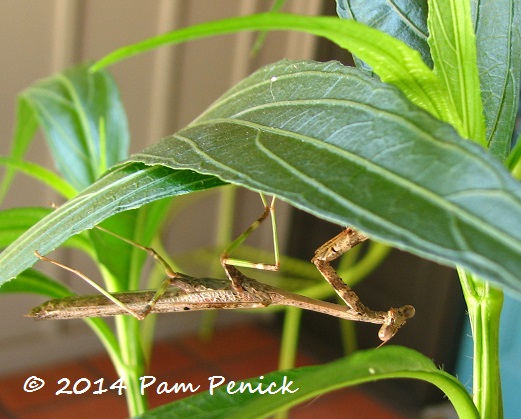 If only this praying mantis was big enough to catch a few deer. Hmm, but then it would be big enough to catch me. Nevermind! I'll stick with the deer.
I have a question for you about the tall ruellia (Ruellia brittoniana) in which it's hunting. I bought this plant last October and have it in a container on my shady front porch. It bloomed beautifully last fall, but this year, nada. Not one flower. It has pushed up plenty of new growth, so it seems happy enough, but I'm not. I'd love any suggestions you might have.
All material © 2006-2014 by Pam Penick for Digging. Unauthorized reproduction prohibited.