January 30th, 2015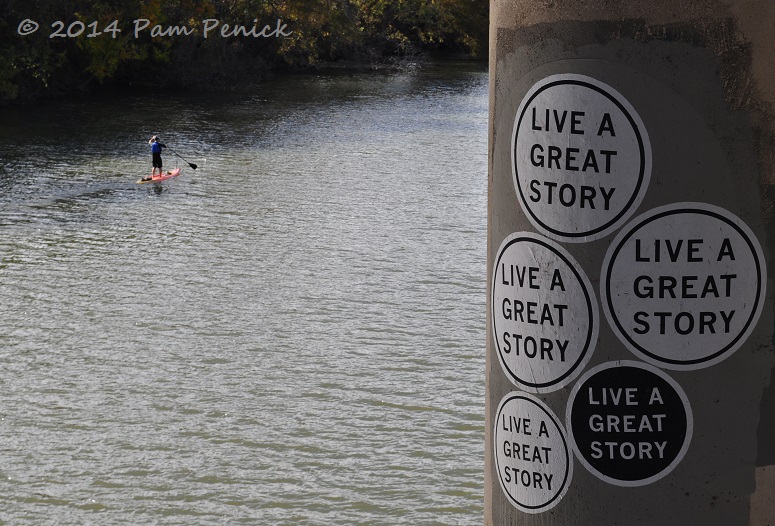 Poor grammar and all, Rod Stewart's lyrics are in my head as I submit my entry for Gardening Gone Wild's Picture This photo contest. Pro garden photographer Saxon Holt is judging, and he says he wants your best photo from 2014 that not only has "a strong composition that uses the entire frame" but "tells a story" about "something special" from last year.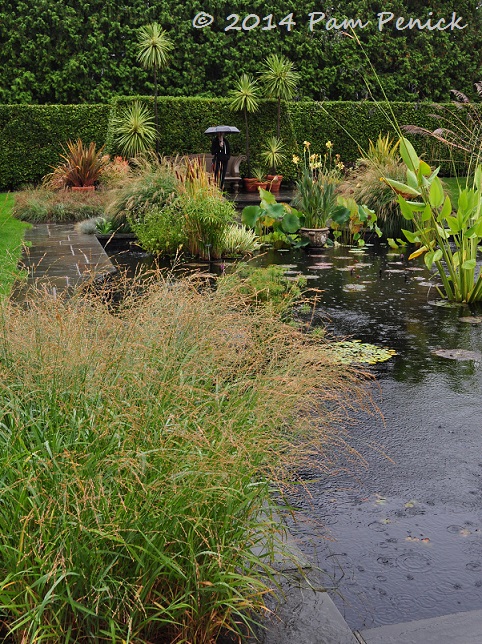 My fall garden-visiting trip to NYC with my daughter immediately sprang to mind, so I perused my images and found three I particularly like. This one is from Wave Hill on a chilly, rainy morning (the day after leaving sunny, warm Austin), during which my daughter explored the garden with me. There she is at the far side of the pond, gazing at the gold, green, and copper scene, unknowingly providing a sense of scale for the dramatic yuccas along the hedge.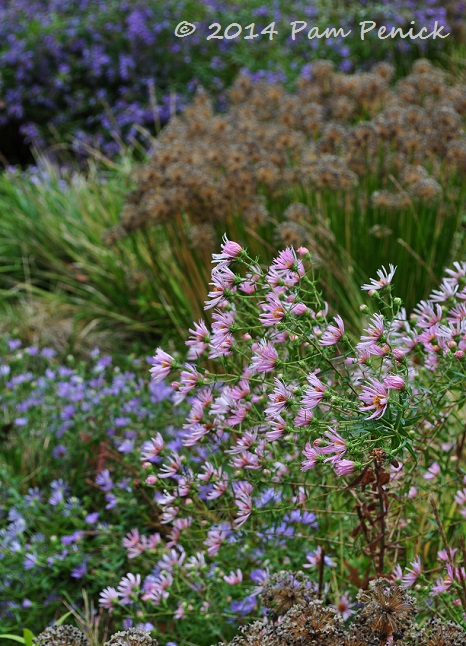 This one is from New York Botanical Garden, which we visited after the rain had let up. A meadow garden stopped us in our tracks, its matrix of asters, daisies, and grasses blooming in rich profusion, with gone-to-seed garlic chives adding clusters of tawny brown.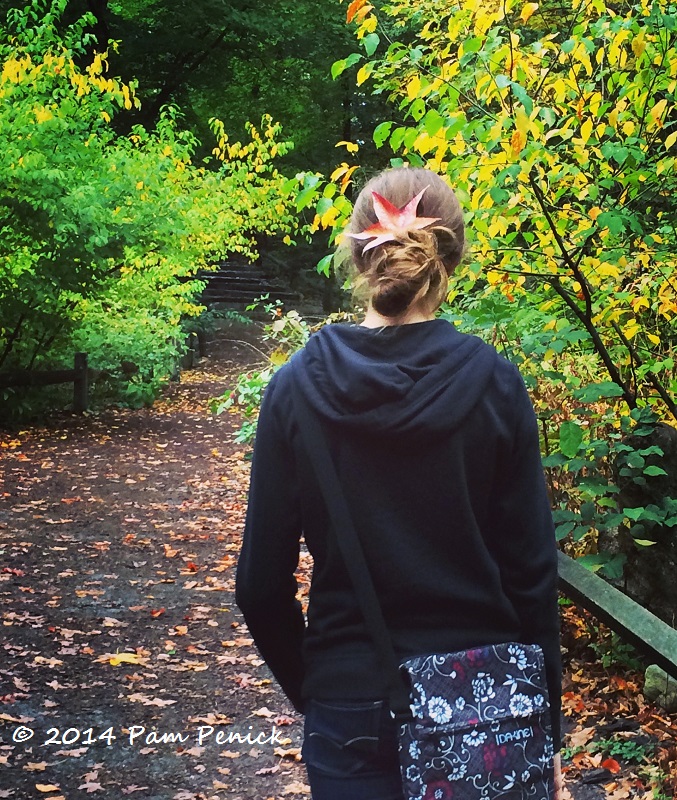 But the image I'm submitting for my entry is this one: my daughter walking ahead of me along the path (soon to grow up and make her own way in the world, as I'm all too aware), with an autumn leaf tucked into her messy bun — a moment that still touches my heart.
If you've never participated in a Picture This photo contest, I encourage you to do so. Gardening Gone Wild hosted a run of them for a few years, and they've just brought it back. You can learn a lot from Saxon's comments, and it's all in a spirit of friendly competition and sharing.
All material © 2006-2015 by Pam Penick for Digging. Unauthorized reproduction prohibited.