November 21st, 2016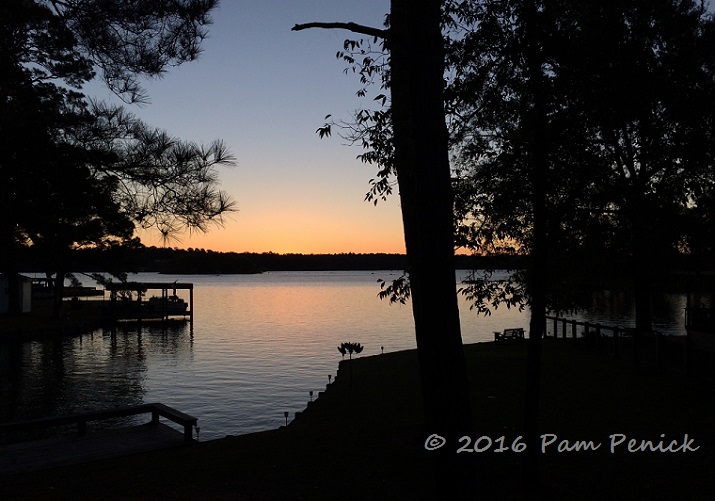 Lake lounging. Wine sipping. Sunrise and sunset watching. That's what we did over the weekend at the getaway cottage my sister and sister-in-law own on Lake Livingston in the pineywoods of East Texas. Here's a sunrise view from their back porch.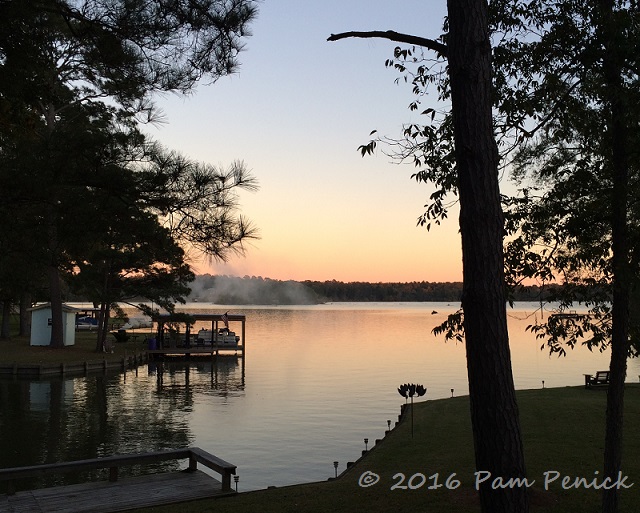 Around 12 hours later, here's the sunset view. Ahhhh.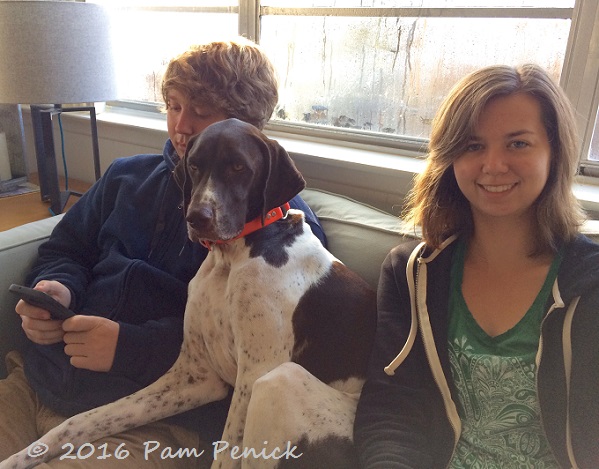 We cuddled with their loving Sammy, an exuberant but lovable German shorthaired pointer…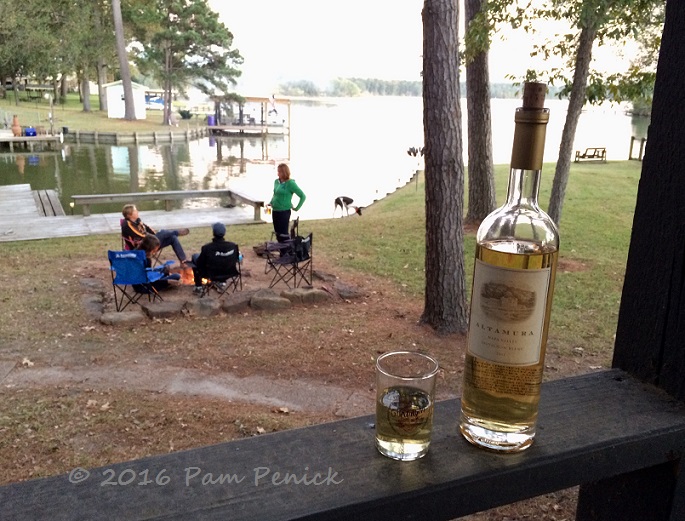 ..roasted s'mores over a campfire, and enjoyed a nice bottle of wine.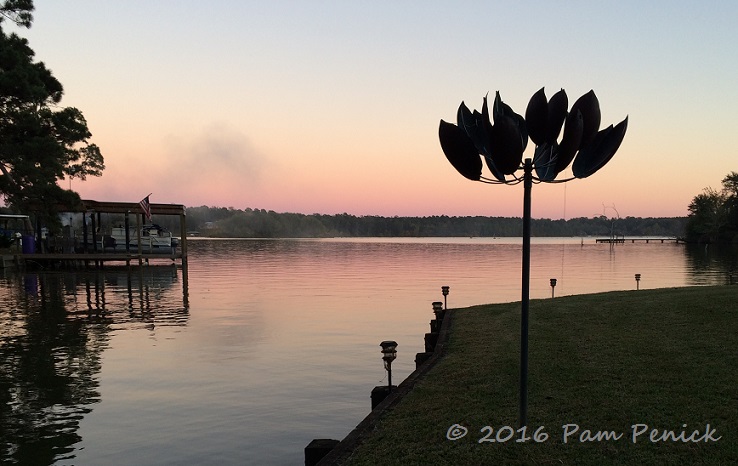 Good times with family — that's what this time of year is all about.
If you'd like to see more of Lake Livingston, here's a post I wrote about bird life on the lake a couple years ago.
I welcome your comments; please scroll to the end of this post to leave one. If you're reading this in a subscription email, click here to visit Digging and find the comment box at the end of each post.
_______________________
Digging Deeper: News and Upcoming Events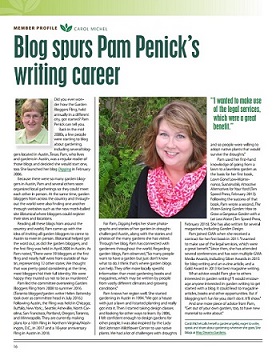 Want to know how I got started as a garden writer? Read page 16 of On the QT, the newsletter for GWA: The Association for Garden Communicators. I'm honored to be featured in an article by Carol Michel of May Dreams Gardens!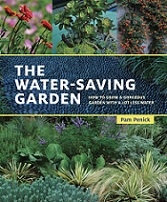 Do you review? Have you read my new book, The Water-Saving Garden? If you found it helpful or inspirational, please consider leaving a review — even just a sentence or two — on Amazon, Goodreads, or other sites. Online reviews are crucial in getting a book noticed. I really appreciate your help!
What's hot in garden design — or about to be? I interviewed designers and retailers across the U.S. to find out! Natural dye gardens, hyperlocalism, dwarf shrubs, haute houseplants, sustainability tech, color blocking, and more — check out my 2017 Trends article for Garden Design and see if anything surprises you.
All material © 2006-2016 by Pam Penick for Digging. Unauthorized reproduction prohibited.