September 18th, 2014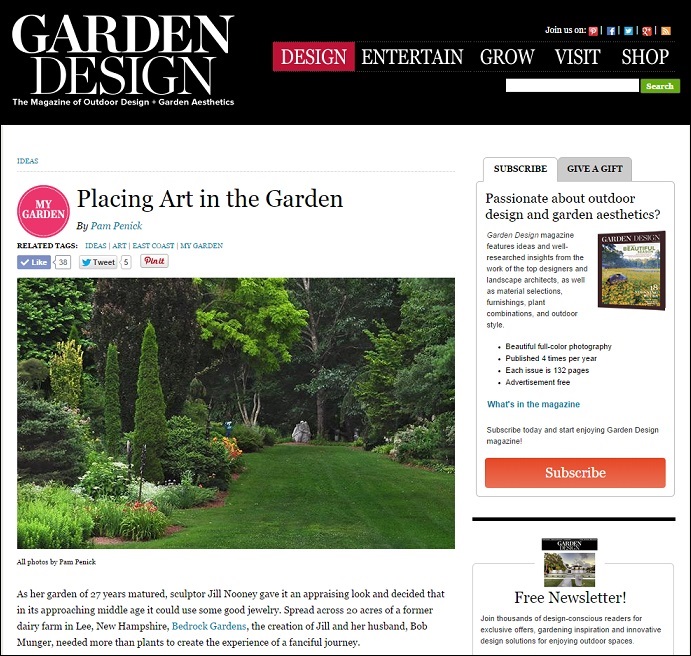 Placing art in the garden is, well, an art in itself, as I learned when visiting Bedrock Gardens in New Hampshire this summer. I wrote about the garden and its art for an online piece in Garden Design, called "Placing Art in the Garden". Whether you're a confirmed lover of garden art or unsure about it, I hope you'll check it out. Click here for my article.
Update: If you'd like to see more of this garden, click here for part 1 of my tour of Bedrock Gardens.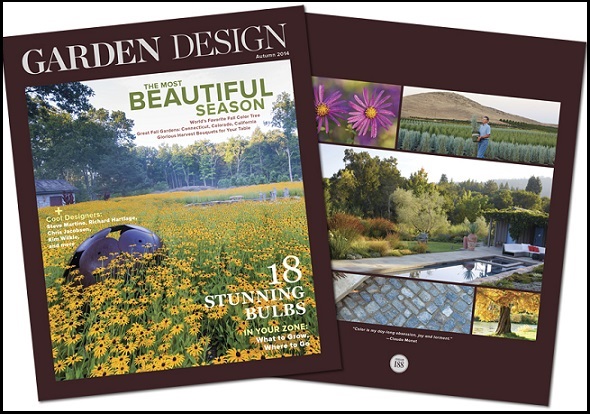 By the way, if you don't already know, Garden Design is back, after going out of business in 2013, with a revamped website and a quarterly "bookazine"-style magazine that's completely ad-free and subscriber based. A higher subscription price frees the magazine from chasing diminishing advertising dollars and covers four 132-page issues per year. The second issue is coming out soon. I've been checking my mailbox every day. If you're interested you can subscribe here.
All material © 2006-2014 by Pam Penick for Digging. Unauthorized reproduction prohibited.