July 14th, 2015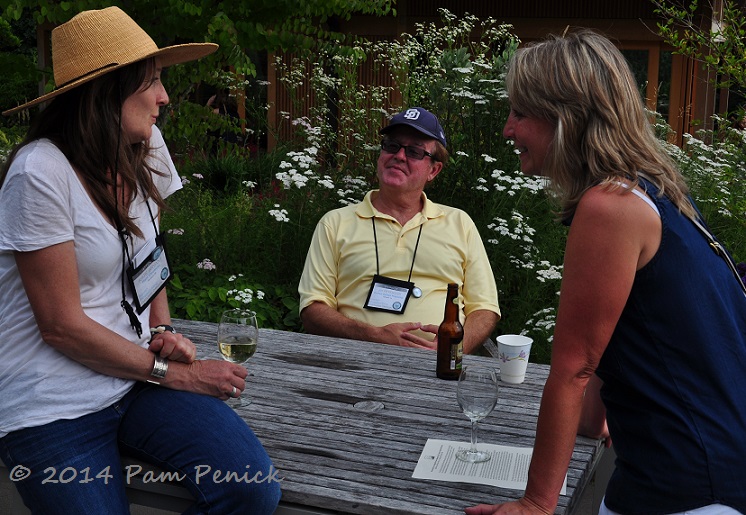 Little did I know when the Garden Bloggers Fling kicked off in 2008 with 37 attendees that a few years later the publisher of one of the most respected gardening magazines in the U.S. would be a regular Fling attendee. Garden Design publisher Jim Peterson (pictured above at the Portland Fling) purchased the magazine in 2014, a year after it abruptly ceased publication — one more casualty of the all-too-familiar publishing downturn. Undeterred, Jim moved the magazine's headquarters from New York to Southern California, and he and new editor-in-chief Thad Orr completely overhauled the venerable publication and its website.
Abandoning the traditional ad-based model, but not print, they restructured the monthly magazine as a quarterly "bookazine" that's completely ad-free and funded by reader subscriptions. With 132 content-filled pages per issue, well-written articles (one of my favorite staff writers is Genevieve Schmidt) and beautiful photos, and a continued emphasis on design (you won't find generic "how to stake your tomatoes" or "winterize your deck" articles here), the magazine is a great value for the money.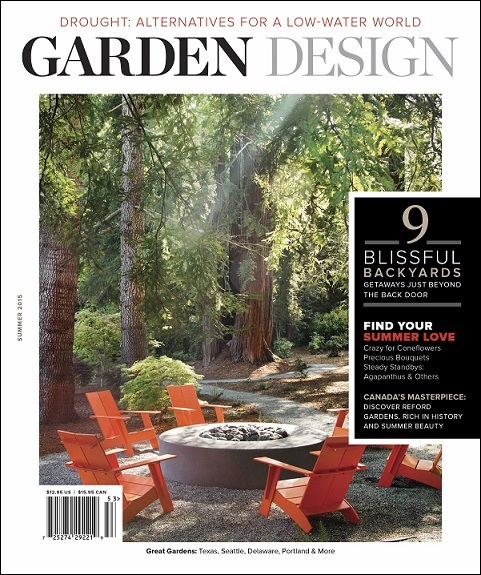 The current issue of Garden Design has a killer cover photo. I covet this fire pit and orange Adirondacks. The redwoods aren't bad either.
Before restarting the magazine, Jim reached out to garden writers, bloggers, readers, and former contributors to find out what they wanted in a design-based gardening publication — and he listened. The magazine supports the garden writing community as well; it's been a sponsor of Garden Bloggers Fling for the past two years, and Jim attends the yearly event and spends time getting to know the bloggers.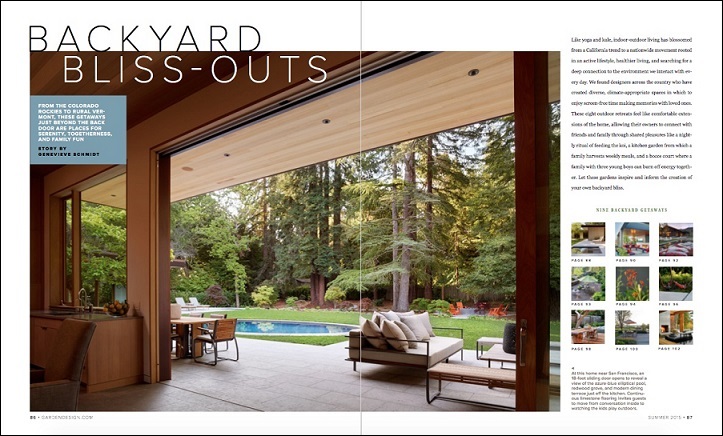 My favorite article in the current issue (Summer 2015) features 9 enticing garden getaways, with design ideas you'll be dreaming about for your own back yard, like the fire pit on the cover.
I've enjoyed getting to know him, and I feel a strong loyalty to the magazine that's published two of my articles that ended up winning awards from Garden Writers Association (here and here).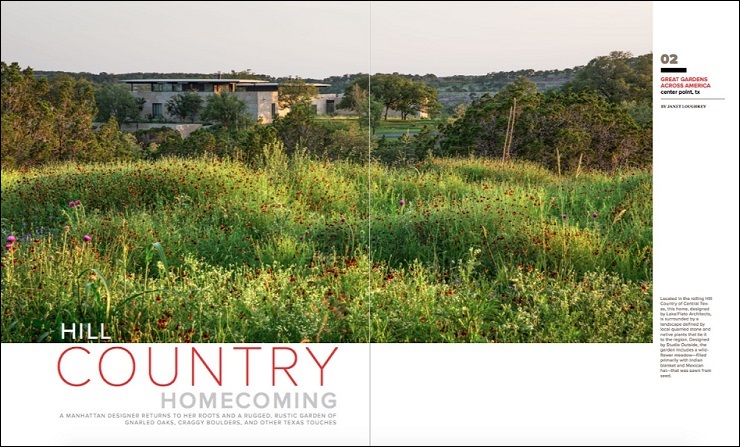 A contemporary Texas Hill Country garden is featured in the current issue.
If you enjoy reading about beautifully designed gardens, check it out. I think you'll like it too. Garden Design costs $45 (U.S.) for a year's subscription, or you can buy it per issue on newsstands. You'll be reading each issue for at least a week. It also makes a great gift for garden lovers. Click here to subscribe.
Magazine images courtesy of Garden Design.
All material © 2006-2015 by Pam Penick for Digging. Unauthorized reproduction prohibited.