February 20th, 2015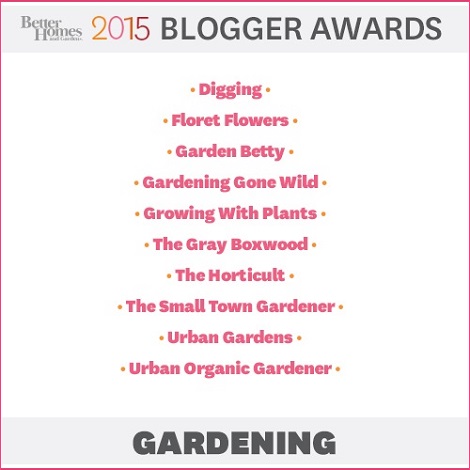 Better Homes and Gardens magazine has named Digging a top 10 finalist in the Gardening category of its 2015 Blogger Awards, and wow, I'm honored! Thank you to those who nominated my blog, and to BHG's editors for the recognition!
I love how Better Homes and Gardens supports bloggers by featuring one in each issue of its magazine. It enlarges on that tradition with its 2nd annual Blogger Awards, which recognizes 6 categories of blogs, including one just for garden blogs. Not home and garden. Not lifestyle, fashion, and gardening. Just gardening. We plantaholics, hortheads, and garden-design junkies salute you, BHG!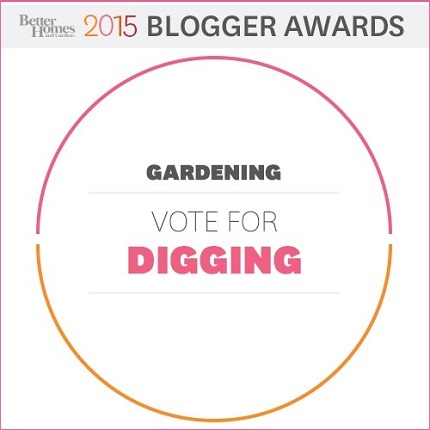 Voting has already begun and continues for 6 weeks, and of course I'd love to have your vote. Feel free to stuff the ballot box because they tell me there's no limit to how many times you can vote. VOTE here. Note: you'll have to skip through the other categories to get to Gardening until the week of Mar 23-Mar 29, when the gardening category will be featured.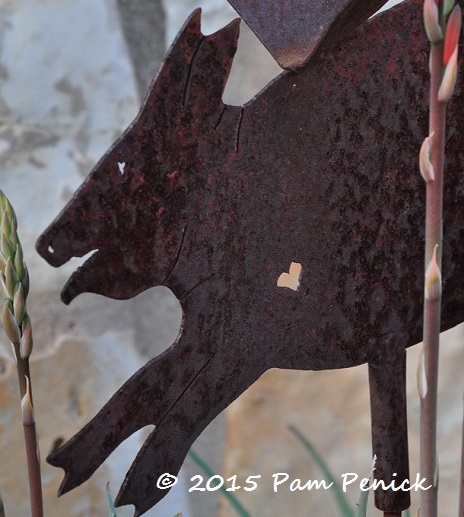 I promise not to mention it again until then because I don't want to be a pest. I did put a badge on my sidebar with a link to the voting page. Just in case, you know, you feel like clicking over there. The winners, who will be announced March 30, will receive $200 and a mention in an upcoming issue of Better Homes and Gardens.
My congratulations to the other garden bloggers also nominated. I know some of them, I look forward to getting to know the others, and I'm honored to be in their company.
All material © 2006-2015 by Pam Penick for Digging. Unauthorized reproduction prohibited.