March 26th, 2011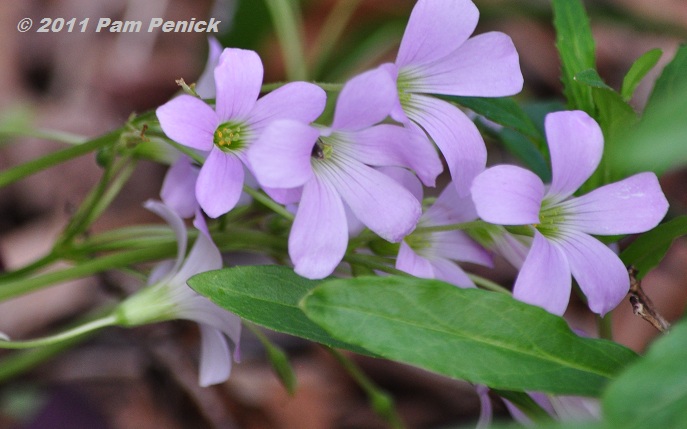 A golden light shines through the new green leaves of the trees, daytime temperatures are heating to the upper 80s, and the garden is responding as if on fast-forward. Poking around twice a day is not enough to catch all the growth and new blossoms.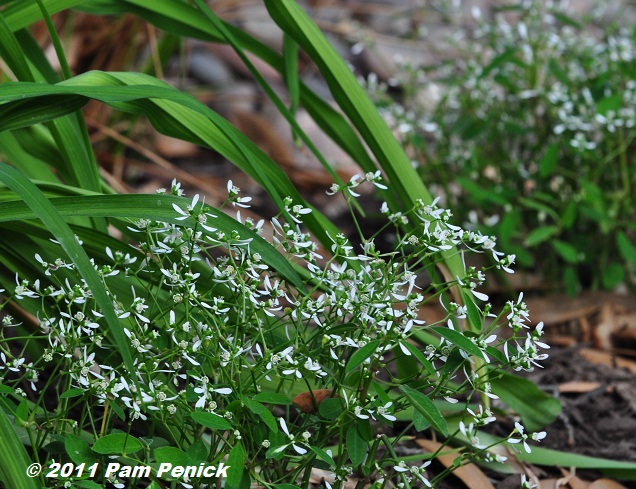 Some of the flowers in my garden have a delicacy and sweetness of hue, like the purple oxalis at top and 'Diamond Frost' euphorbia, above.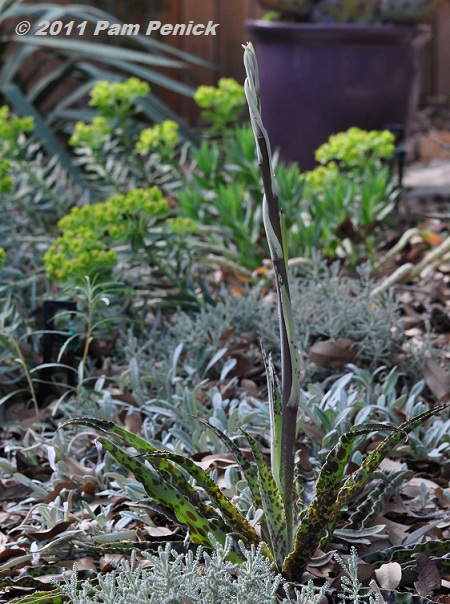 Others are more muscular and assertive, like the bloom stalk on the 'Chocolate Chips' manfreda, reaching skyward.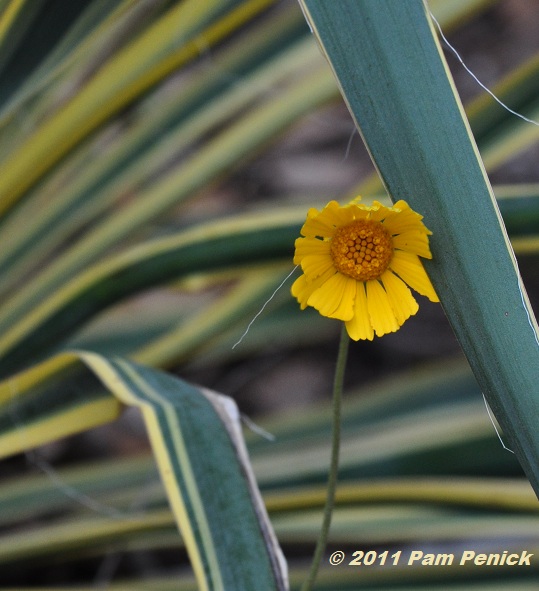 It's fun to combine the delicate and the muscular, as with this pairing of 'Bright Edge' yucca and hymenoxys (Tetraneuris scaposa).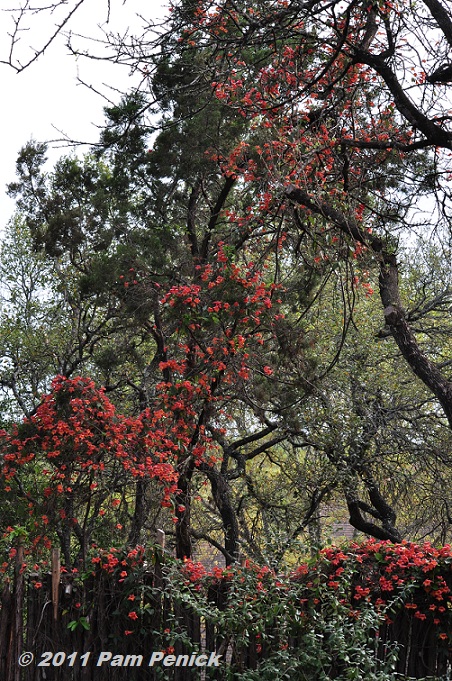 The motives of some—to reach the sky by any means possible—are revealed by their profusion of blooms. This 'Tangerine Beauty' crossvine, not content with the top of the fence, has clambered high into a tree.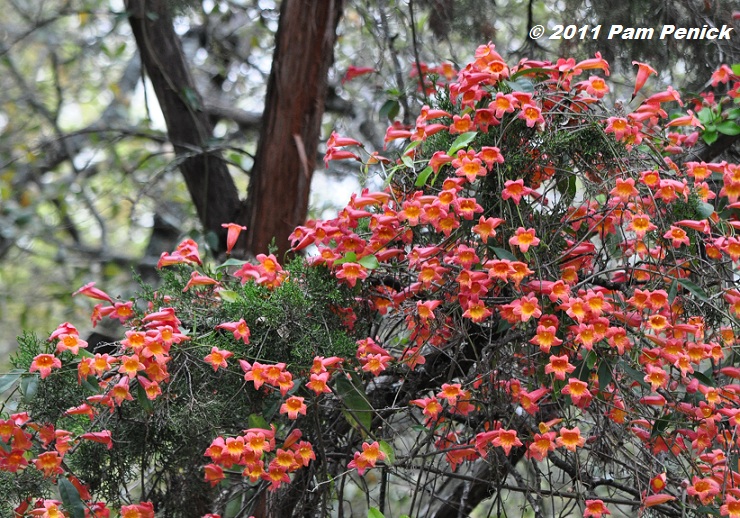 Gorgeous orange trumpets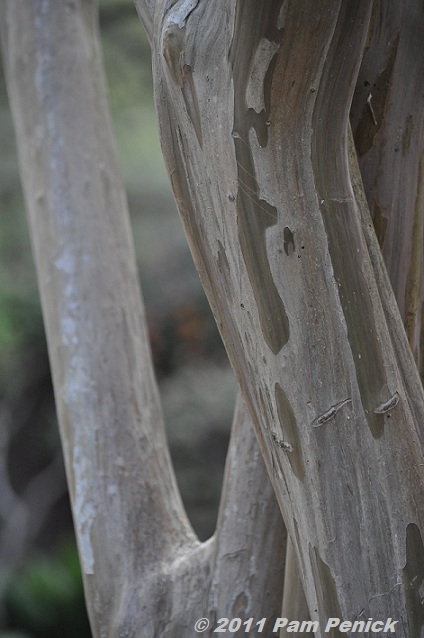 The trees, like this crepe myrtle, show their own grace and beauty in their sinewy trunks.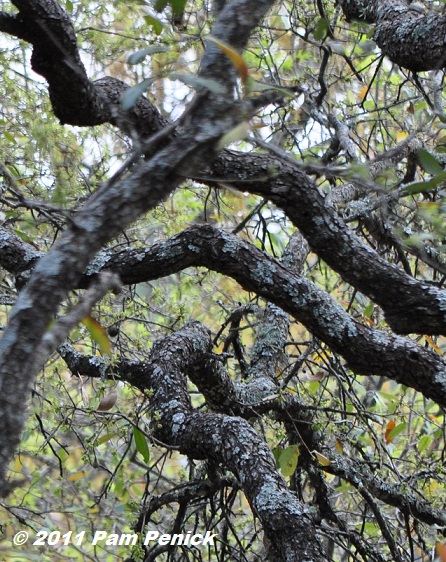 Live oaks in a freshening cloak of green leaves
All material © 2006-2011 by Pam Penick for Digging. Unauthorized reproduction prohibited.