August 5th, 2012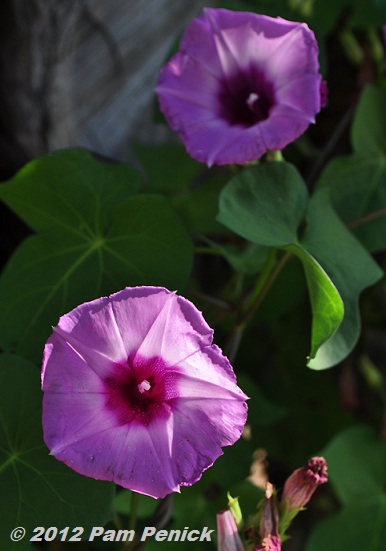 Called by the unlovely names purple bindweed and tievine, Ipomoea cordatotriloba is a native morning glory with a rampant habit. But it looked sweet and demure climbing a cedar-post fence at the Lady Bird Johnson Wildflower Center yesterday.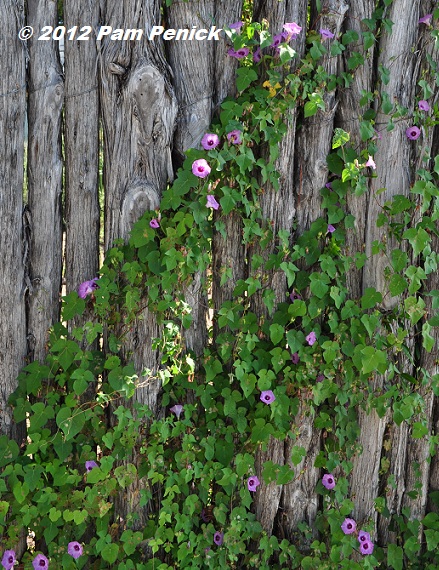 A perfect match—the dainty-flowered but aggressive climber and the rustic cedar fence.
All material © 2006-2012 by Pam Penick for Digging. Unauthorized reproduction prohibited.