April 22nd, 2011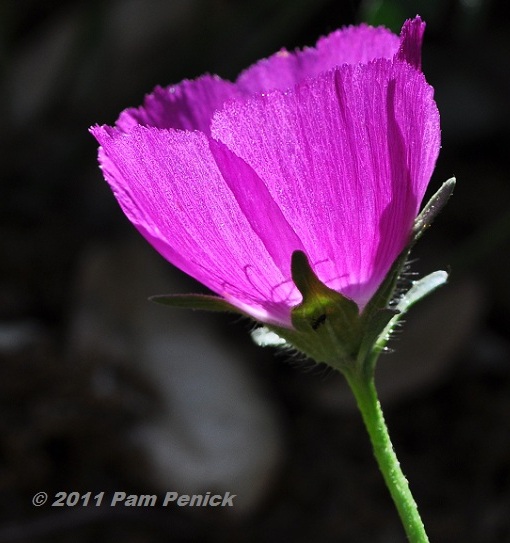 The winecup (Callirhoe involucrata), one of Texas' native wildflowers, is quieter in my garden this year, not sprawling as far as in previous springs nor producing as many flowers. And yet a close-up look (convenient since it's planted atop a retaining wall) in the light of late afternoon is still magical.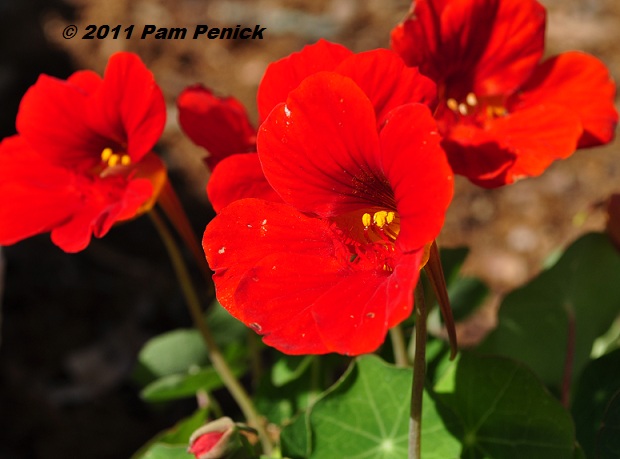 Afternoon light also sets the 'Empress of India' nasturtium, a spring annual, ablaze with rich color.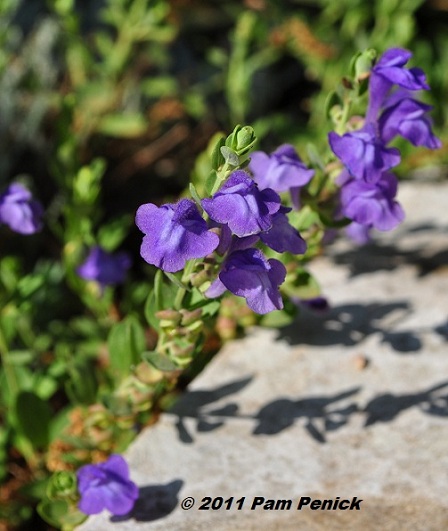 Wright's skullcap (Scutellaria wrightii), another Texas native, glows with cooler tones.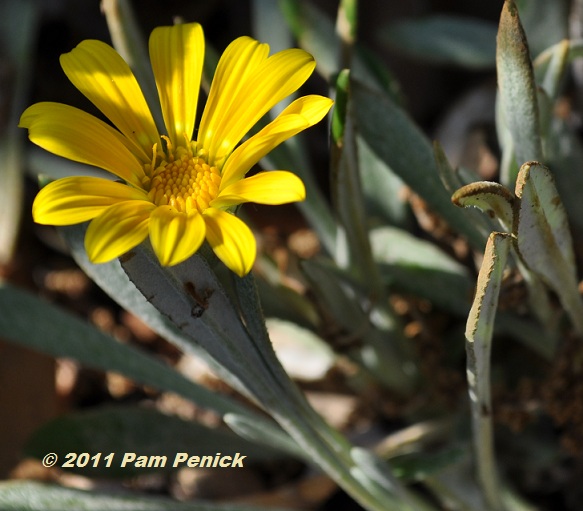 And South African gazania, though originating half a world away, gets along nicely with all of them. Unlike the natives, it did suffer some dieback during our deep freeze last winter, but it's bouncing back with vigor.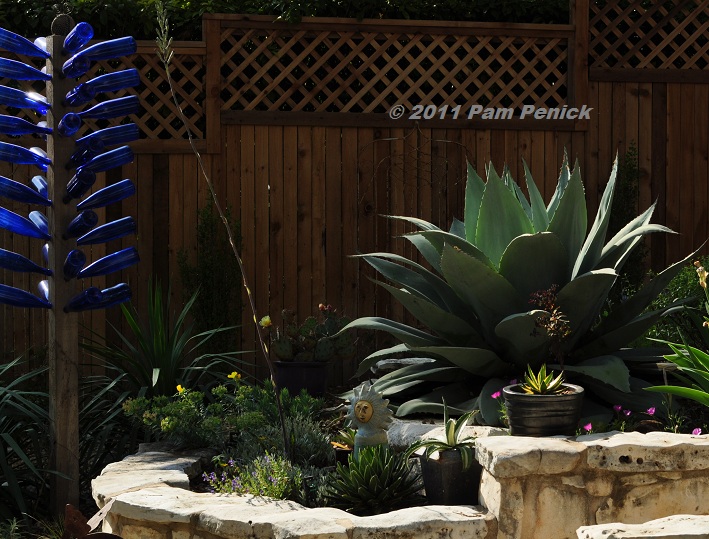 A wider view shows that these small flowers do not dominate the composition. They are supporting players, adding color with the seasons, while the heavy-hitters—evergreen, structural 'Whale's Tongue' agave (A. ovatifolia), gopher plant (Euphorbia rigida), and softleaf yucca (Y. recurvifolia)—anchor the scene year-round.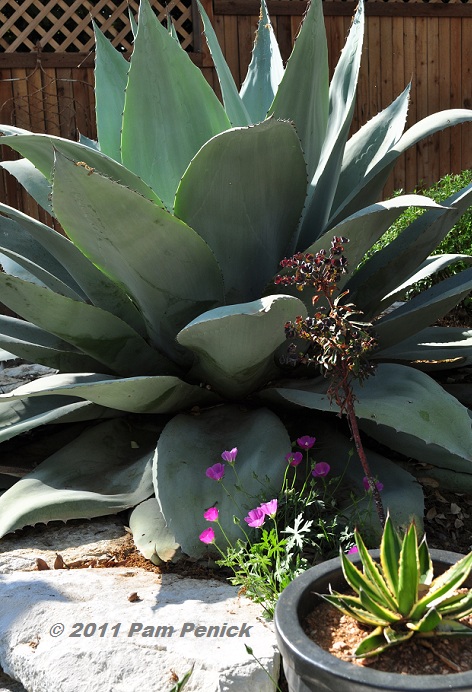 But with such structure in place, seasonal flowering plants are welcome indeed, imparting a sense of time and sustaining bees and butterflies.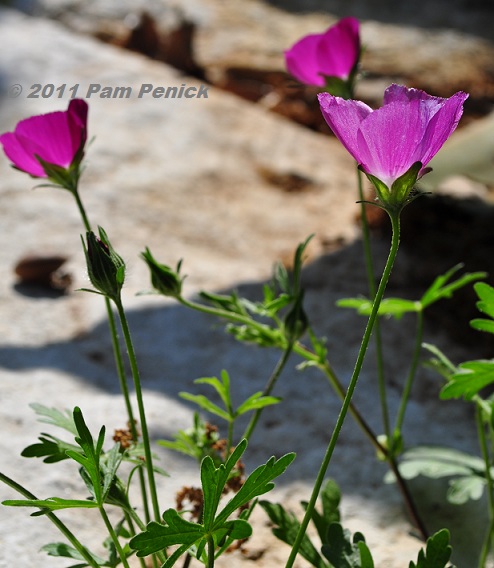 Not to mention the gardener. Happy Earth Day!
All material © 2006-2011 by Pam Penick for Digging. Unauthorized reproduction prohibited.