June 23rd, 2014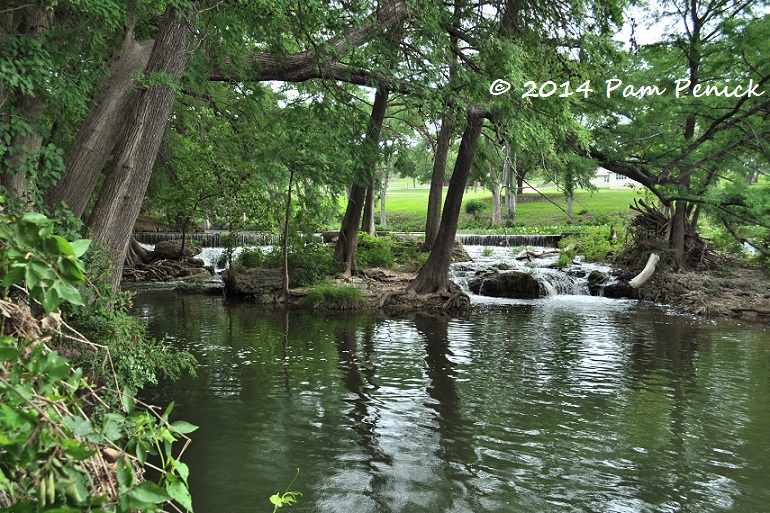 Each summer I look forward to the ritual of driving to summer camp with my daughter, and not for the reason you may think. I'm not particularly eager to be rid of my easygoing, teenage bookworm for a week. No, I just really enjoy the two-and-a-half hour drive west through the rugged Hill Country to Hunt, Texas, a surprisingly watery oasis of summer camps and vacation cabins along the spring-fed, cypress-lined Guadalupe River.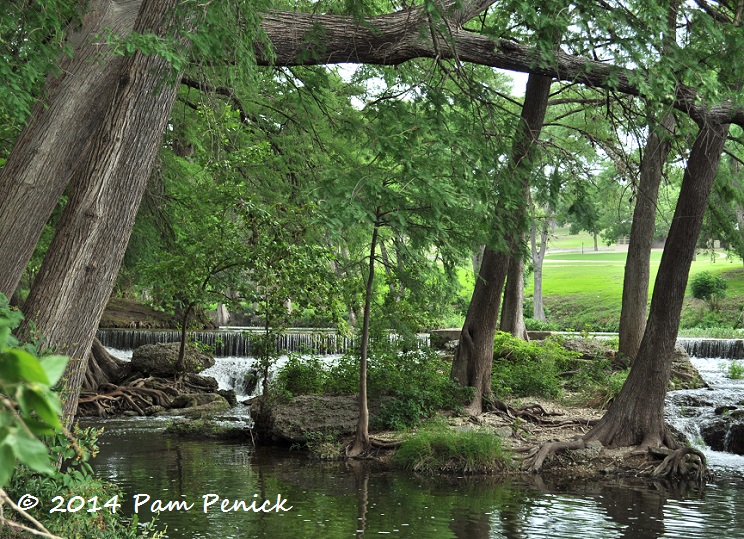 With tunes from the iPhone playing on the car stereo — Neko Case and Avril Lavigne (hers); Wayne Hancock, Bob Schneider, and Arcade Fire (mine) — we Thelma and Louise'd it west a week ago. When I made the solo return to pick her up, I stopped to take a few photos of these beautiful swimming holes along the way.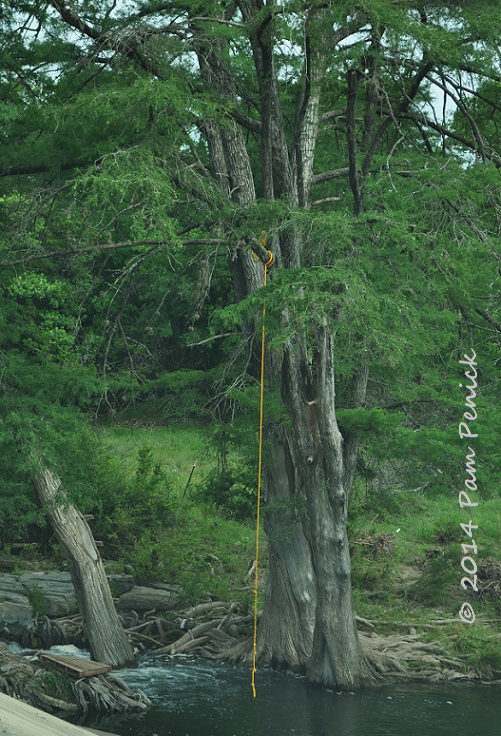 Bald cypress (Taxodium distichum) is a mighty tree that loves to keep its feet wet, lining the Guadalupe in green-needled colonnades. Someone managed to tie a rope to a branch about 50 feet high on this one, for swinging off the wooden platform into the deep, green swimming hole.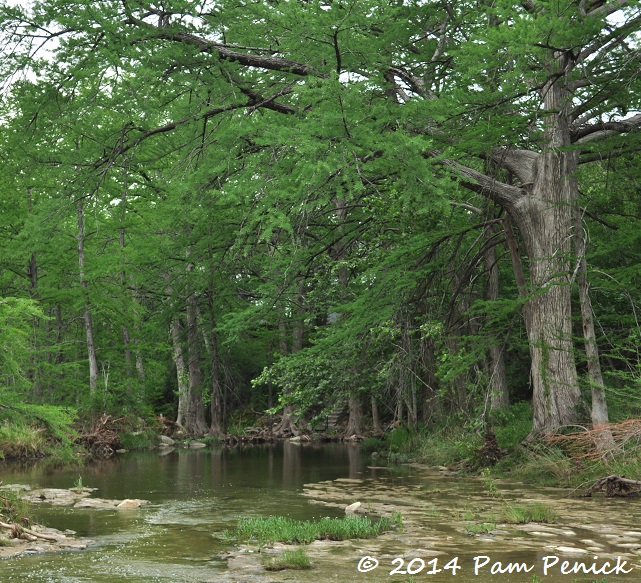 Crossing the bridge into camp, I paused to admire this peaceful scene.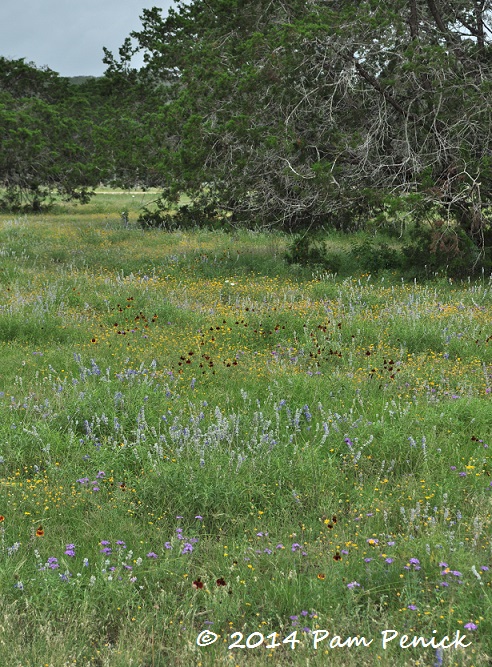 Between the river and the camp, a savanna dotted with native junipers (locally known as cedars) still showed plenty of wildflower color, kept going thanks to spring rains.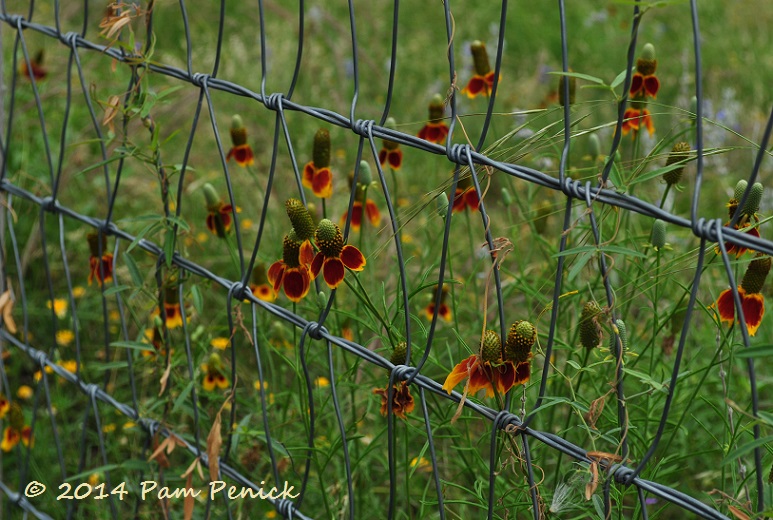 Mexican hat (Ratibida columnifera), one of my favorite early-summer wildflowers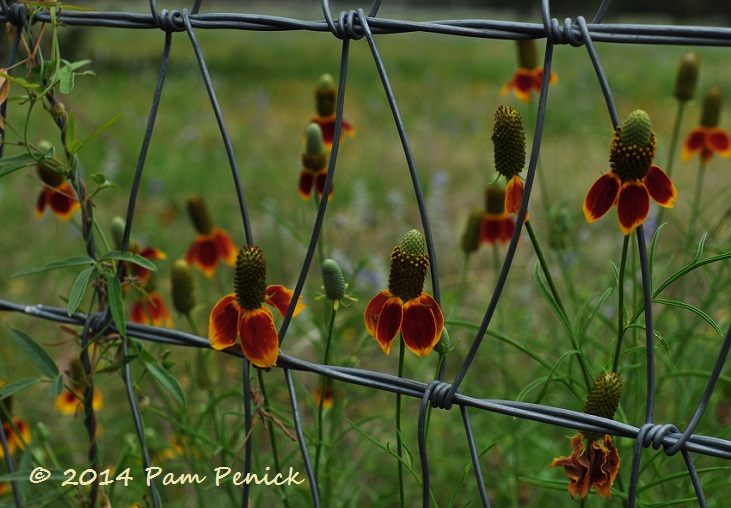 Another look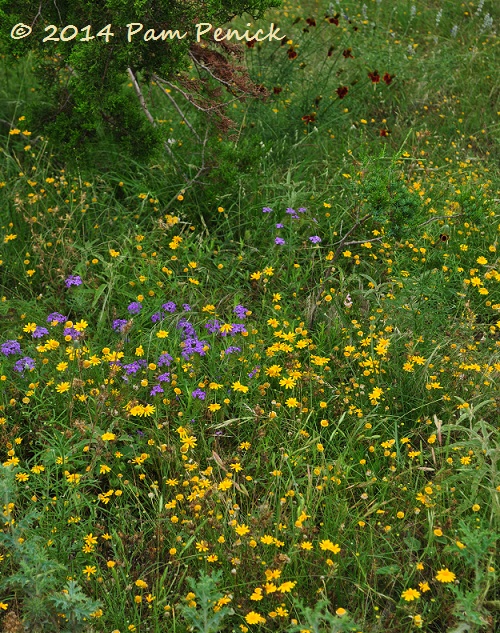 Daisies and verbena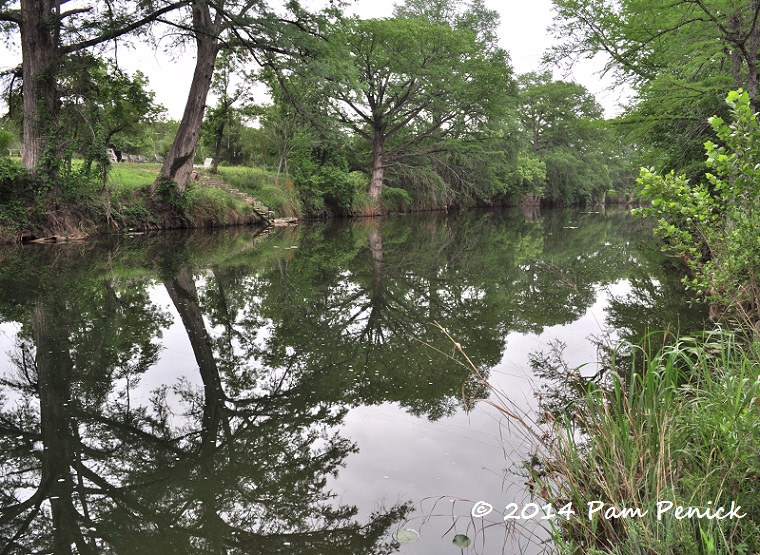 Before leaving camp, after goodbyes to friends, her bag of smelly, damp clothes stowed in the trunk, my daughter led me down to the stretch of the Guadalupe that she enjoyed all week.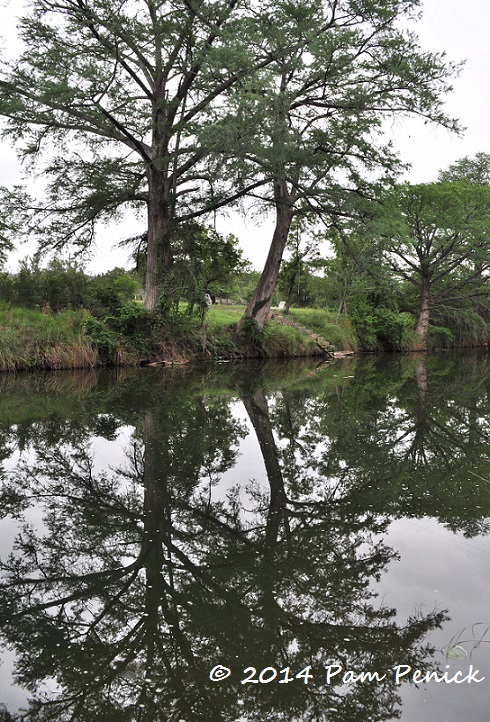 Looks like heaven to me.
All material © 2006-2014 by Pam Penick for Digging. Unauthorized reproduction prohibited.