February 27th, 2015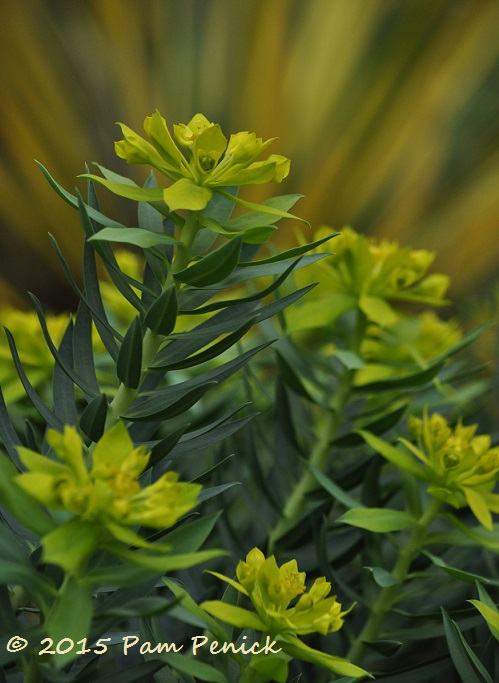 February is our squirreliest month, springlike one minute, cold and gray the next. We Texas gardeners are longing for spring but feeling a sense of urgency to get the garden prepped before summer's heat returns. Despite a long stretch of dreary cold, which has put on hold several painting and hardscaping projects I need to get done, I really can't complain when my streetside garden is blazing yellow and gold. Yup, the gophers are blooming!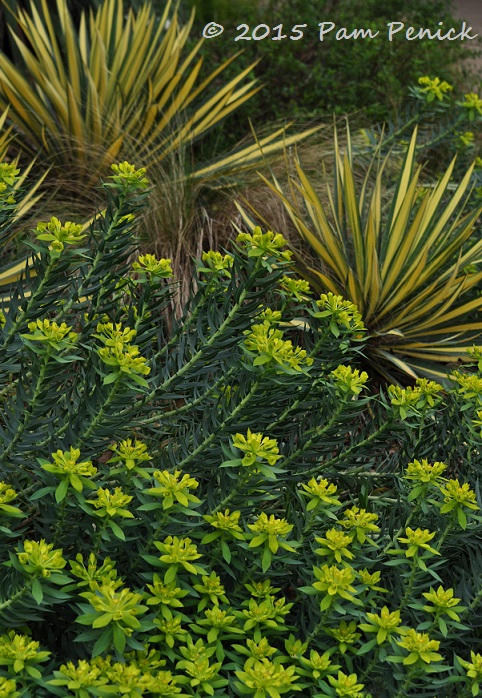 As winter turns to spring, gopher plant (Euphorbia rigida), paired with green-and-gold 'Color Guard' yucca, warms even the coldest heart, firing up acid-yellow blooms skirted with chartreuse bracts.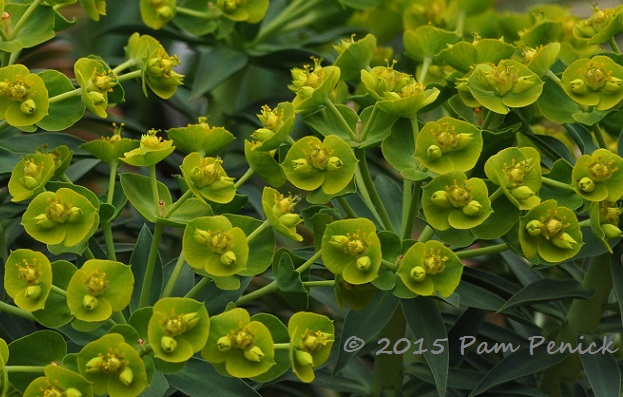 Follow the yellow brick bloom road, they cry. Spring is on the way.
All material © 2006-2015 by Pam Penick for Digging. Unauthorized reproduction prohibited.