December 14th, 2014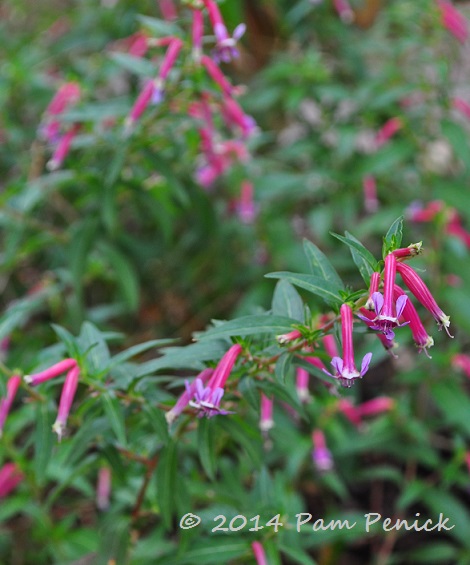 After our early freeze in mid-November, we've had a splendid spell of mild weather. There's been no dragging of cold-tender potted plants inside to clutter the house. Fingers crossed, we'll get through Christmas without another freeze. Somehow the pink cuphea escaped cold damage in November and is still blooming its head off. I find the fuchsia, tubular flowers so cheery.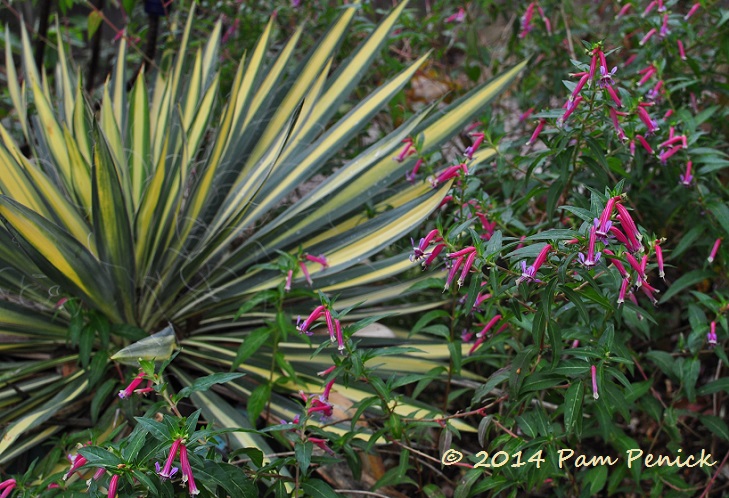 Paired with a potted (elevated) 'Color Guard' yucca, it adds even more late-season zing to the garden.
All material © 2006-2014 by Pam Penick for Digging. Unauthorized reproduction prohibited.